You deserve a bedroom where you can enjoy enough tranquillity and rest. That can only happen if you choose the appropriate bedroom furniture which makes you feel comfortable. It could be DIY bedroom furniture or ready-made furniture.
You can go for DIY projects because you are free to decide on how to customize your bedroom furniture! It saves money, and it's fun and rewarding too. Here are some exciting bedroom furniture ideas you can try to make a cozy resting area.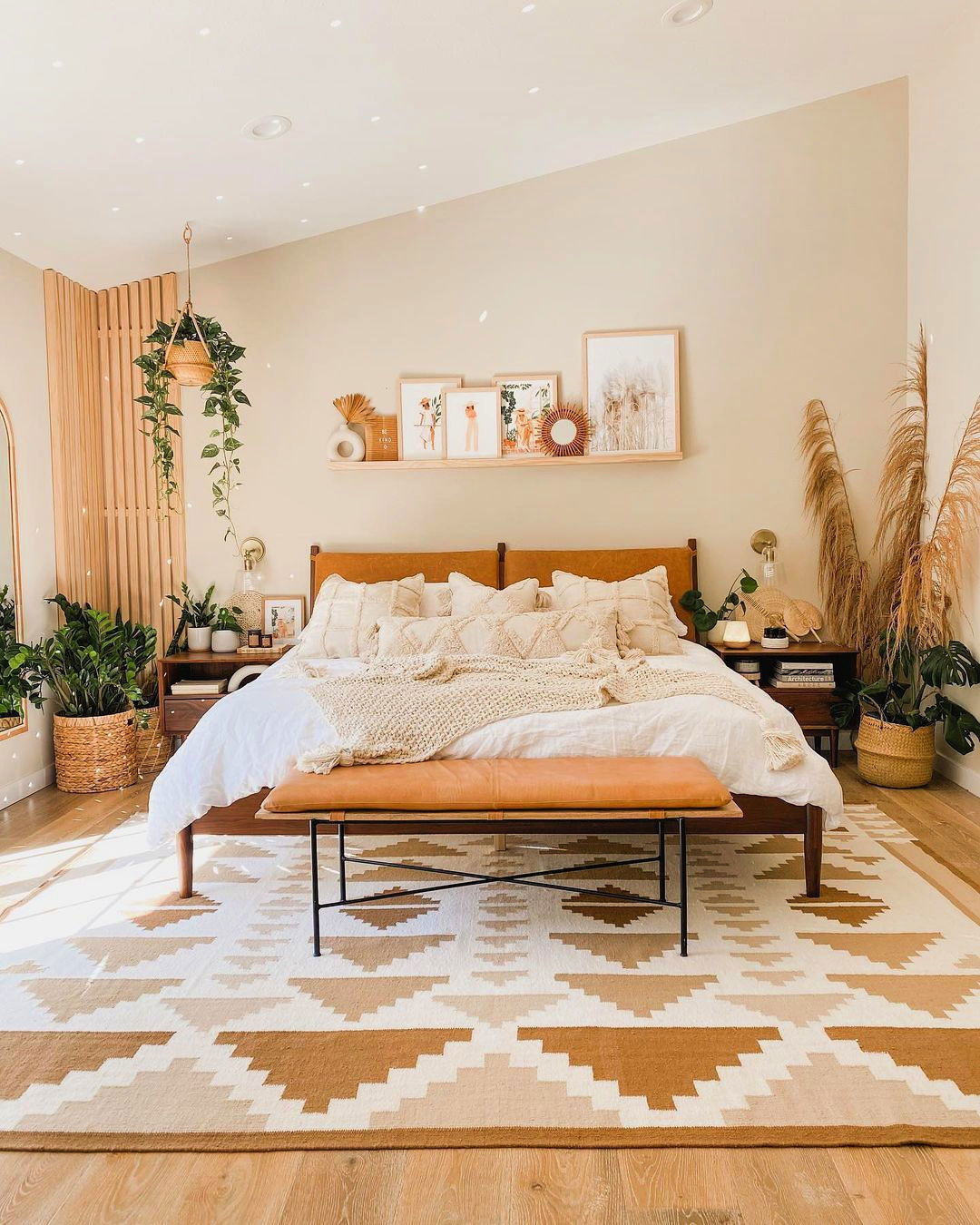 1. Bunk Beds with shelves storage rollouts
Do you have kids in your home? DIY Bunk bed with shelves storage rollout would be great to help you save on space. With these beds, you can add additional storage with under-bed rollouts and shelving. Bunk beds are stylish and not only offer space but comfort to your kids.
2. Sliding wardrobes
Here is yet another way to have a beautiful and spacious bedroom. Wardrobes with sliding doors are great as they create great storage because you cannot lose a single space in your bedroom due to swinging doors. Besides that, the inside of your wardrobe will not have any wasted space. These doors help everything to look organized thanks to their impressive sleek appearance.
Sliding wardrobes also utilize a lot of space on the wall of your room. This means that even if your bedroom is small, you'll still have enough storage space for your accessories and clothing. All the panels of this wardrobe flow smoothly, helping you reach anything you need in your closet. These wardrobes are sleek and stylish. You can customize them to match the other areas of your room.
3. Storage Bed
The best way to keep your bedroom tidy is by using a storage bed. If you have children, it would be great to get them a storage bed in their bedroom. This helps to keep everything tidy. There won't be much mess everywhere with books and toys all over the flow except when they are using them. You can build your DIY storage bed or purchase one that suits your style and needs.
4. DIY Plywood Daybed
You can make your bedroom more lively with a dual-function bed where you hang out during the daytime and sleep on at night. That's possible with a plywood daybed.
Fortunately, you can customize your daybed according to your choice. Making a DIY daybed is inexpensive and simple. This daybed can serve you as a bed and a sofa as well. It is a bed with a minimalistic interior which helps you prevent overcrowding of your furniture furnishings.
5. DIY Marble Table
When relaxing in your bedroom, you may need something for holding your snacks and drinks too. A DIY marble table is perfect for keeping these snacks and also makes your bedroom look stylish. While they may need careful maintenance and cleaning, nothing compares to the beauty they give. These tables are durable and environmentally friendly.
There are many more bedroom furniture ideas that you can use to spice up your resting place. The above are just some of them. So should you build your furniture or buy one? Let's find out some myths about making your furniture and buying it.
Myths about building your furniture vs buying
When you try to seek opinions from people about choosing DIY furniture vs buying, you'll probably decide to buy. This is because most people suggest that DIY might not be the best option.
However, DIY is still a reliable method of furnishing your home because it saves money and helps you achieve what you want.
1) DIY furniture isn't attractive
There's no doubt that trying to create something for the first time can end up in a mess. That's why most people think that DIY furniture isn't attractive because an expert didn't construct it. However, this is not always the case.
Currently, most people are making their DIY furniture, and it's turning out to be great. With plenty of YouTube tutorials to follow and proper instructions, anyone can create attractive furniture. So no one should make you believe that your bedroom won't look great unless you purchase a piece of furniture.
2) DIY furniture never lasts long
People imagine that DIY furniture is poorly constructed and never lasts long because it was never built by a professional. This is not true because you'll create something decent when using suitable materials following correct procedures.
Whether a piece of furniture is made by a professional or not, it still won't last long if the appropriate materials are not chosen.
3) DIY furniture is expensive
Some people think that by the time you are done with a DIY project, you'll have spent a lot more than purchasing the furniture. While this may happen sometimes, what matters is the type of furniture you invested in. For example, if you buy cheap furniture, it won't last long. You might need to replace it after a year or two. The cost of buying new furniture and replacing it makes the whole project look expensive. The best thing is to purchase durable materials that won't force you to replace them after a short time of using them.
Wrapping it up
Should you go for DIY bedroom furniture or buy one? Either of them is acceptable depending on how much time you have and your preferences. If you choose DIY, you need to have time to dedicate to that project.
While it saves money, it might be a little time-consuming. But the best thing about creating your furniture is the ability to fix or make any modifications when needed. In an attempt to furnish your bedroom, you can either buy furniture or go the DIY way so long as you get satisfactory results in the end.