Learning how to sew is one of the most valuable life skills that you can have. Whether you want to be able to mend your clothes or save money by creating your own designs, it's useful to know how to use a sewing machine. However, many people think that learning to sew will be too difficult. Thankfully, by choosing the best beginner sewing machine, you will be able to take all the confusion out of learning to sew. Let's look at some of the best tips that you can use to find the right beginner machine for you.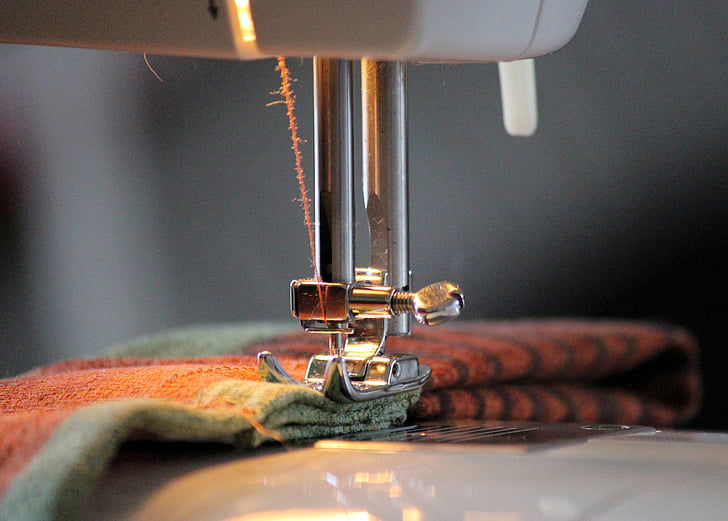 Find Something That's Easy To Thread
One of the biggest problems that many beginners encounter is threading the machine properly. If you don't thread it properly, you won't be able to sew and will often end up damaging the device and tangling the thread. Many machines try to make the process of threading them as easy as possible. There are a few ways that they can do this. For example, they might include numbered steps on the side of the machine, telling you exactly what you need to do. This can be very helpful, especially if you are choosing a device for your children. In most cases, the owner's manual will also contain detailed threading instructions.
Detailed Manual
It's important that you get a detailed manual, this is one of the most valuable resources that you will have. Often, it will contain information about everything from the correct way to thread and operate the machine to the type of features that it offers, and when to use them. Some machines will come with a printed manual, often in the form of a booklet. However, for older machines, you might need to search online to find a PDF copy of the owner's manual.
A Foot Pedal
There are two common types of sewing machines on the market. You can either get something with a foot pedal, or a device that has a knee pedal. When you place pressure on these pedals, you will be able to control the speed of the sewing machine. In most cases, a foot pedal will be easier to control. You'll also find it easier to adjust the foot pedal to the correct height, this is especially important if you are purchasing the device for your child to use.
Variety Of Stitches
Just because you're choosing a beginner sewing machine doesn't mean that it needs to be low quality. You should be able to get a wide array of stitches. In most cases, you will be able to find a straight stitch, a selection of zigzag stitches, and a backstitch. When trying to get you to purchase their products, it's common for companies to mention the hundreds of stitches that you can choose from. However, despite the wide selection, most beginners will stick to a few basic stitches, as they become more familiar with how the device works.
When selecting the device, you should also be aware that you won't need many of the more complex settings available. As an example, some devices come with built-in decorative stitches. These can help you create embroidery designs. However, many beginners won't need to use this type of setting. By sticking to basic features, you can save money.
When you are choosing the device, you also want to think about how you eventually be using it. For example, if you are planning on making your own clothing, you will need to have a wide array of stitches. Alternatively, if you want to start a sewing business, you might want to think about getting a more heavy-duty option, to cope with the increased load that you will be placing it under.
Choose A Reliable Brand
When trying to choose your sewing machine, it's best to stick to well-known brand names. These companies have built a strong reputation in the sewing community and can offer reliable machines. Because of this, their devices will often last for a long time, providing the best value for money.
Warranty Period
If purchasing a new machine, you should look closely at the type of warranty period that you will be able to get. When you are starting, you will often make mistakes. In rare cases, this can result in damage to the machine. When these mistakes occur, you will be able to rely on the warranty, sending it back to the manufacturer, for them to fix or replace. In some cases, you might be able to get a warranty for a year. At other times, it might only be for a few months.
Cost Of The Machine
If you are purchasing a sewing machine for a beginner, you often won't need a lot of features. Because of this, you will be able to get a low price for the device. In most cases, you will be able to find an excellent device for under $1,000. You might want to look for sewing machines online, this will give you more options to choose from.
If you want to save even more money, you might want to consider purchasing from a second-hand seller. These devices tend to be older and tend to be well-used. Because of this, the seller will be able to accept a much lower price, allowing you to get a bargain. However, when buying second-hand, you will need to be careful. Make sure to carefully discuss your options if you decide to return the device. You might also want to inspect the device carefully before you pay for it. This will ensure that the model is in good working condition.
Conclusion
Learning how to sew starts with picking the right sewing machine. As we saw there are several ways that you can do this. To get even more tips, and examine some of the most popular options on the market, make sure to check this excellent analysis of sewing machine for beginners. So, purchase your perfect sewing machine today, and start learning this exciting craft.