It's definitely a crazy world we live in at the moment while we are in the midst of a global pandemic. The corona virus has changed the way we go about our daily lives. Grocery stores have lineups for customers to enter, entire industries have shuddered to a halt, and even our social lives have been affected.
People are encouraged to not gather in large crowds, funerals and weddings have restrictions to the number of people allowed to attend, global travel is prohibited or not recommended for non-essential travel business, and even family dynamics for visiting have been changed. Some places have expanded to allow for a "double bubble", which means you are allowed to interact with only one other household during waking hours.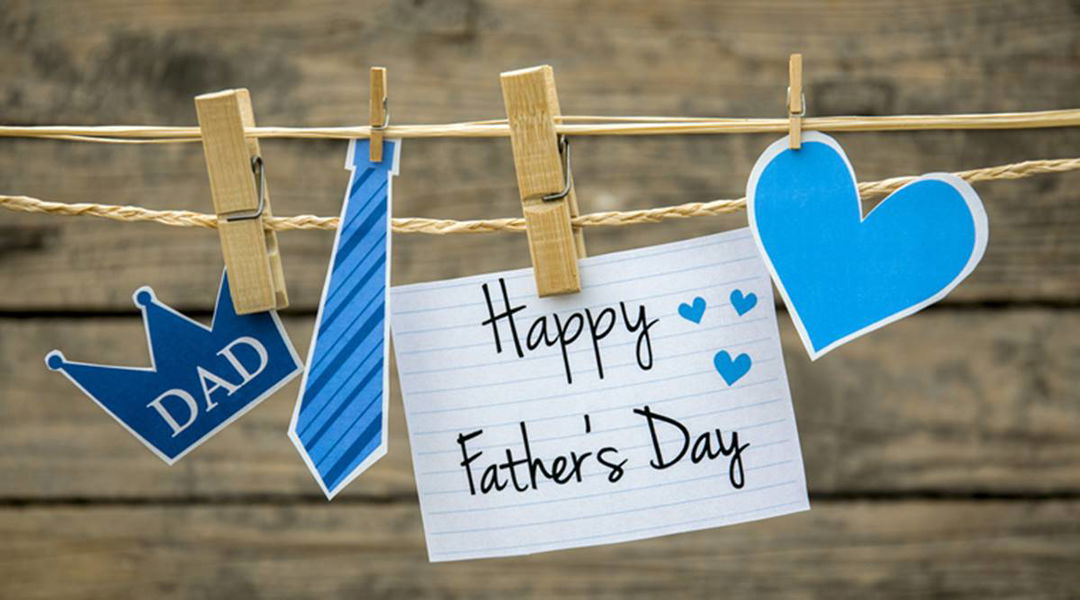 Let's Dive In!
With Father's Day just around the corner, it will definitely be celebrated differently this year. Normally, the entire family would get together and perhaps go out for a meal, spend the day in the park, or even take in a movie with the father of the family getting the opportunity to choose what is viewed. With the new restrictions in place, it is time to get creative on ways to celebrate the main man in your life and give thanks to your father.
This is what we are going to focus on today – cool ways to celebrate Father's Day during the quarantine. It doesn't matter if you live with your father or not, or whether your father is part of your allowed social circle; there are still ways to celebrate! Let's take a look.
Ways to Celebrate When You Live with or Can Visit Your Father
If you live with or you are able to visit your father during Father's Day, you definitely have more options for celebration! Just because you are unable to take them out for a meal, it doesn't mean you can't share one together.
Cook the perfect meal for your father
Using online tutorial videos and simple ingredients, treat your father to their annual Father's Day meal in the comfort of their own kitchen. Enlist an adult's help if necessary and don a snappy waitstaff outfit while serving them their meal. Make their favorite appetizer, entree, and dessert then watch as they devour and appreciate your efforts.
Have a picnic and game-day in the backyard
Don't want to cook a full meal because the weather is too nice to stay in the house? Then you can take the meal outside by preparing a basket of their favorite snacks for an outdoor picnic. Keep your father out of the backyard while you prepare the area for their celebration. Hang streamers, balloons, and lights. Spread a large picnic blanket out over the grass, chill their favorite drinks, and invite them to join you for a meal.
If the children that are celebrating their father are on the younger side, create a game day for them. Think scavenger hunts, ring toss, and similar carnival-style games. Get them to take their father to each station and keep score for the winner to receive a prize. It's OK if you let dad win; after all it's their day!
Ways to Celebrate When You're Unable to Visit Your Father
If you are unable to visit your father during this Father's Day, it doesn't mean that you can't celebrate it with them. You might live away or in another place and travel is not permitted between borders, so instead it's time to get creative!
Set up an online video party
Video-conferencing apps and video calls have spiked in popularity due to the pandemic and people are using these tools in their everyday interactions. It is an excellent method to visually see your family and friends when you can't physically be together to celebrate an occasion or simply have a catch up like you normally would.
Set up an online video party for your father and invite your family members into a private chat. You can even schedule a particular time to ensure that all invited members that are unable to participate are online and ready to party. Have the background of your location decked out in Father's Day decorations and mementos of your life together.
Send them a homemade gift
Quarantine is the perfect time to learn a new skill and invest your newly freed hours into enhancing your resume, whether it is your personal one or your career one. You can learn a new language, take an online course in an area of interest or you can use your free time to finally learn that new skill such as sewing, knitting, or playing an instrument.
Why not test this new skill out by making your father a unique and one-of-a-kind present for Father's Day? Sewing for instance is a skill that numerous younger people don't have but it is still extremely useful to this day. Download a pattern from the internet, invest in some fabric, thread, and needles, and create your dad a new apron for outdoor grilling for the upcoming season. Make them a Father's Day memory tie with heat transferred designs using photos from over the years. Not sure how to sew? Sewing skills a little rusty? Then check out these top rated sewing books for beginners.
Conclusion
Even though the world is in upheaval at the moment, it doesn't mean that you are unable to celebrate your father on Father's Day. It simply means you now have to get more creative in your celebrations and find a new way to celebrate. Make the day memorable for your father, especially during these uncertain times. If a global pandemic has taught us anything, it's that you can't take each day or people in your life for granted so make sure you show your father your appreciation for being your father.
Your father will definitely appreciate the thought and preparation that went into making their first Father's Day in quarantine one that they will never forget! Even if this time next year, our lives and world is back to a more normal setting – they will reminisce about how you made their day during the 2020 Father's Day celebrations!