Lighting significantly affects how we enjoy our home, and the perfect light fixture can do wonders for a space. The problem is that most fancy lights require an electrician – which can be rather expensive. Depending on who you go for, you can end up paying twice the cost of the light itself to the electrician (or more).
Luckily, you don't have to add a hefty electrician bill to your expenses. You just need the right lights and perhaps a few DIY skills. Here are some ways to improve your home lighting without blowing your entire budget on the electrician.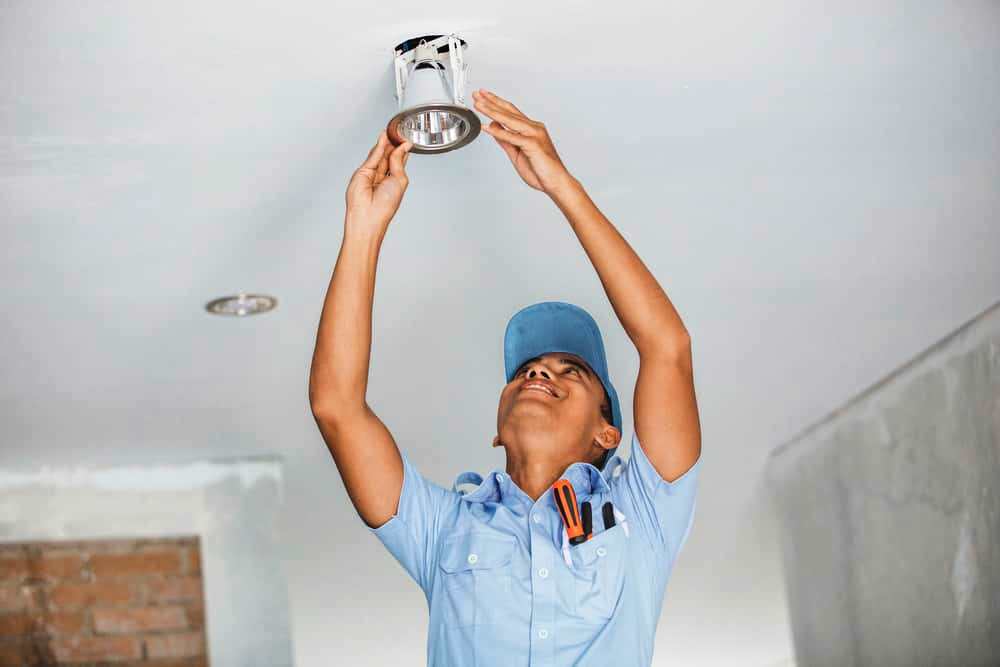 1. Solar Lights
Do you have a lot of natural lighting coming into your room? Perhaps you have one of those living rooms with large glass doors that lead to the backyard. In that case, you may like to use solar lights, as they don't use any electricity – just energy from the sun.
You can buy some sconces and place them on a wall, where they get some light. Solar-powered desk lamps are also a nice addition. The advantage of the latter type is that you can leave them outside during the day and then bring them inside at night. At that point, they will be fully charged.
2. Batten Fix Lights
Batten fix lights are very easy to install but are frequently overlooked. These lights are great space-savers and can easily replace a shade or some old-fashioned lights. They need a bit of DIY installation, but it is nothing complicated. The only thing you have to do is to connect it to the lamp holder that is already on your ceiling.
3. Wireless Lights
Wired lighting can be very annoying – not only because of the aspect but because of its potential installation. You can fix this problem by buying wireless lights. These can usually be placed on a desk or wherever you may need them, and you can light up places that are far away from an outlet.
You may also go for a motion sensor wireless lamp. Many battery-powered lamps have this feature since it prevents you from needlessly consuming power. It's the perfect option to light up dark spaces where you can't add other lighting sources.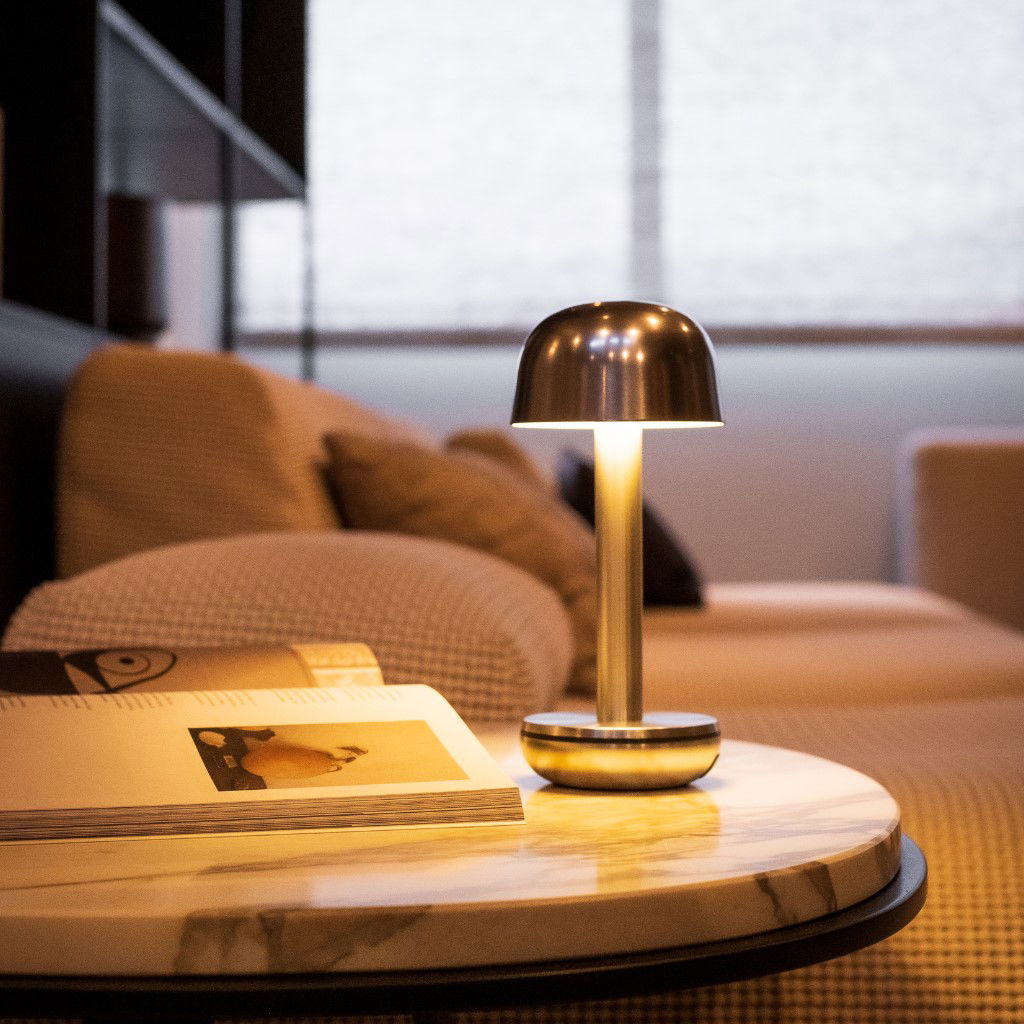 4. Wall Sconces
Plug-in wall sconces are very easy to install – you just need to drill a hole in the wall for the hook or the attaching screws. If you know how to hang a painting, you probably won't have any issues adding a wall sconce.
Wall sconces diffuse the light and add a sense of symmetry to your home. They will perfectly compliment any wall décor you may have. If you don't want the cords to hang around the wall, you can get a nice metal tube to disguise them. This way, everything will look nice and classy.
5. Plug-In Pendants
These lights are similar to wall sconces – but rather than installing them on the floor, you install them on the ceiling. These single lights can be used wherever you may need them, and you just have to plug them in; no electrician is needed. Like wall sconces, a nice metal tube can help you out.
6. New Lampshade
Nothing changes the vibe of a room better than a new lampshade. Pick something in a model that you want, whether it's a modern metallic lamp or an old-fashioned lampshade.
You may want to also kick the shade up a notch by playing with light bulb colors. You can choose between warm and cool lights, but you can also get the lights in a specific color. Think about the mood that you want for the room, and then pick the appropriate light bulb for the task.
7. String Globe Lights
Do you wish to create a cozy atmosphere in your home without changing your overhead lighting? Perhaps you even dislike overhead lights, as they are too strong for the ambient you want to create. In that case, you may want to install some string globe lights in the room.
The advantage of these lights is that they are mostly battery-powered, which means you won't need an electrician. Even if they have no battery, you can simply plug them in. You may want to choose a set with warm lighting, as it sets off a more relaxing mood.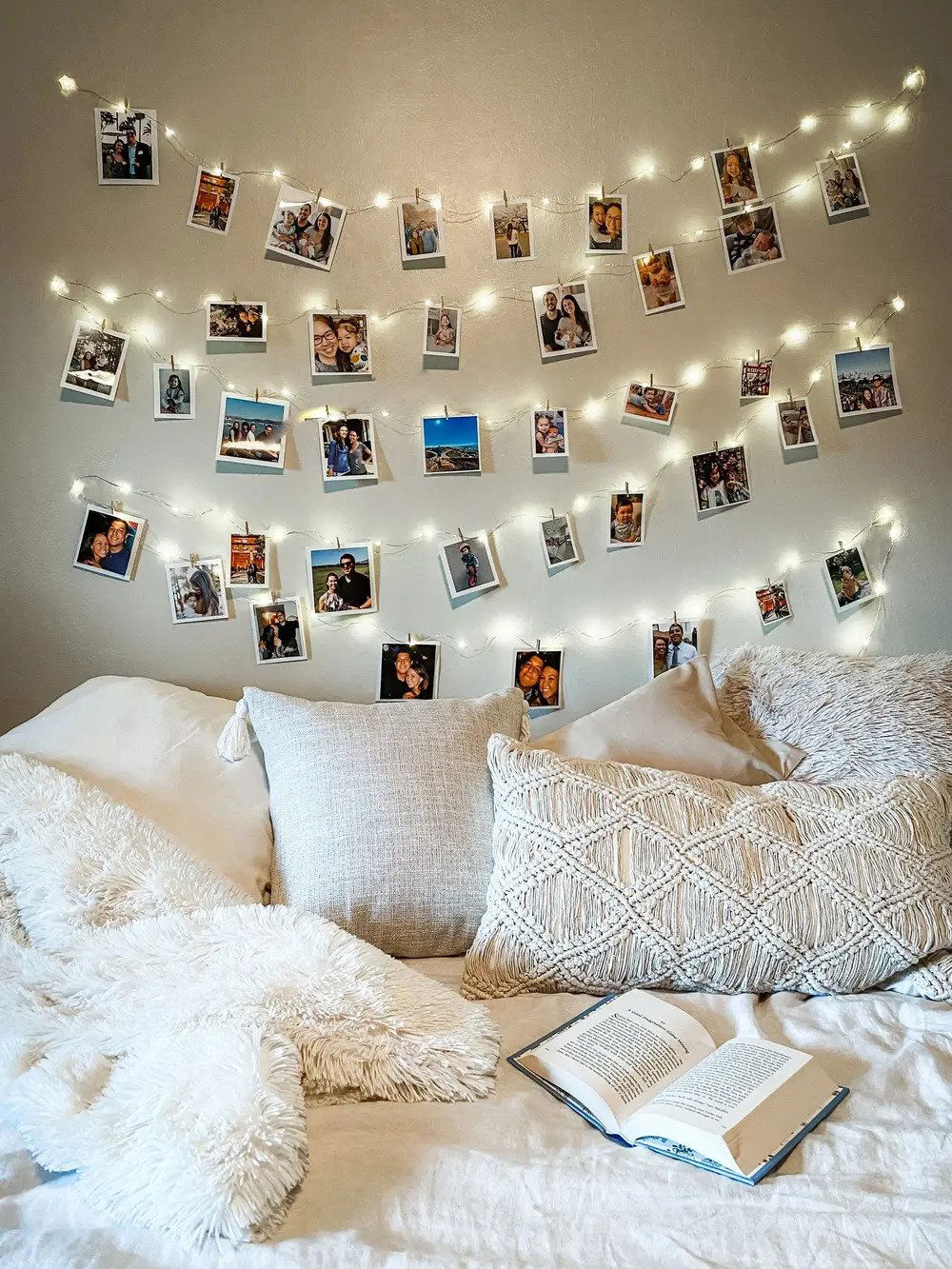 8. Flameless Candles
This is for all candle enthusiasts out there that love the glowing atmosphere of candles but are concerned about open flames. Nowadays, you can easily find candle-shaped lights that you can simply put on your desk and turn on.
These lights don't need to be plugged in, as they run on batteries. You can place them anywhere you want, like on a table, over the fireplace – even in a circle on a floor, whatever design suits you best. The glowing, flickering light will create a lovely atmosphere you will love.
9. Puck Lights
Puck lights are battery-powered and only need to be mounted. You simply need some adhesive tape and, at most, some screws. The light they give off is warm and soft and can also be dimmed with a remote control most of the time. They represent the perfect choice to install under the cabinets and light up the counter.
10. Lighted Wall Panels
If you want to give your living room or walls a lighting upgrade, then you should go for lighted decorated wall panels. These are more or less like paintings with a lit frame, bringing light into your home while decorating the walls. You may go for battery-powered panels, but you should also consider the plugged-in ones. Since they are fairly big, the batteries can run out quickly.
The Bottom Line
You don't need an electrician to add light to your home. All you need is the appropriate light source and perhaps some DIY skills. The most effort would probably be to hang the light – but you won't require an electrician for that.