Are you thinking of surprising your partner with a ring? If so, have you been exhausting yourself too much by finding 'the perfect one?' Take a deep breath, and don't feel so overwhelmed. It's understandable how you would like to choose the best ring for your special someone. After all, a ring is perceived to be an expression of your love.
This article will give you creative pointers to create the perfect jewelry ring. Whether you're thinking of proposing marriage or gifting your partner a precious gift on a special occasion, it's essential to invest in a valuable piece that'll swoon your love even more.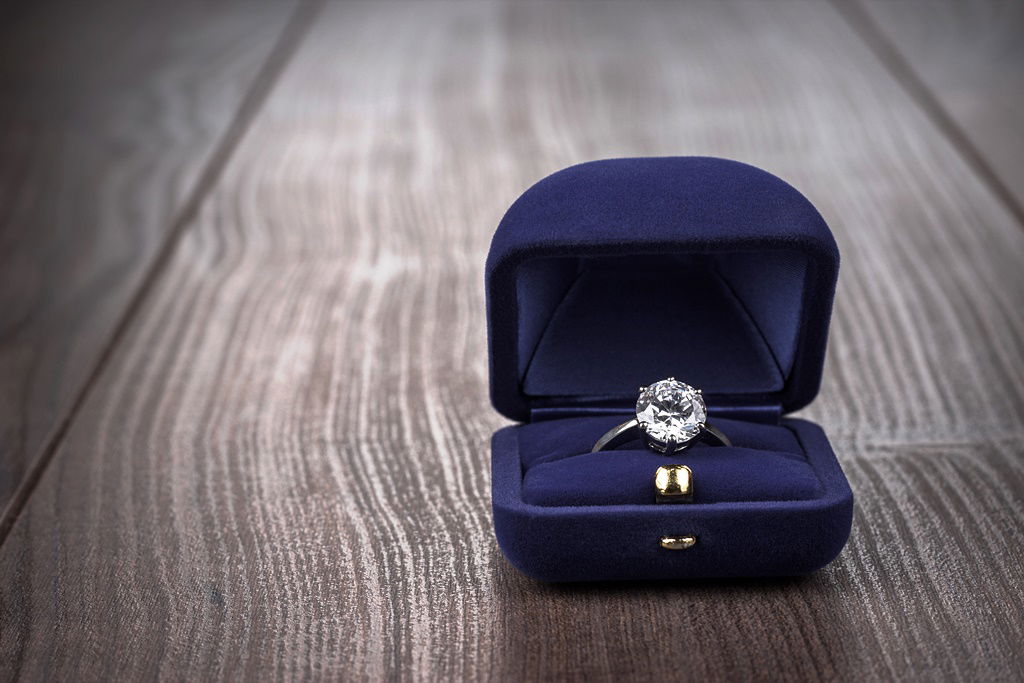 Consider the following points on creating jewelry rings that are perfect for your partner:
1. Search For Inspirations
For quite some time you've been together, you already probably know their personal taste. Using that knowledge and combining it with inspirational ring designs – from choices of pear shaped engagement rings to solitaire ring masterpieces – you'll be able to find the one perfect for her.
You can refer to some photos online or even try to have a casual talk about fashion and jewelry on various forums. By doing so, you might just find more information about what your partner prefers to wear on her finger. If you want to make it extra special, opting for a customized ring is the best way to go. Finding inspirations will keep you one step forward to making an ideal ring for your love.
2. Incorporate Engravings
Another component that makes a ring extra special and adds a personal touch is engraving something on it. Rings warrant intricate and personalized details, and an engraving would definitely suffice. Whether you want it manually done or through engraving equipment, decide on the letter, word, or symbol you want your better half to be constantly reminded of. As a tip, think of a memorable quote or a few words you want to always say to her and keep it engraved on the inner side of the ring.
3. Choose The Right Metal That Will Suit Their Style
After you've determined her preference and personal style, you can decide on the material. One effective way to choose the best material is by observing what type of jewelry she commonly wears.
Here are some metals to consider:
Yellow gold: If your partner loves to wear warmer tones, it's a no-brainer that yellow gold would look great on her.
Rose gold: This type of gold is also earning more love and gushes from women everywhere. Your partner will love to own this type of gold if she loves wearing modern pieces and jewelry.
Platinum or white gold: When your partner loves wearing white gold, and you can see that most of the jewelry she owns is in the same material, then you can go for the same silver-toned jewelry. You can choose between platinum or white gold.
Mixed metals: If you're not so sure whether she's more into white or yellow gold, mixing these metals can be a safer choice. This will put a smile on her face knowing that you want to be sure she'll like the ring.
4. Select The Gemstone
It has been traditional for engagement rings to be adorned with diamonds. However, if you're not sure whether you special someone adores diamonds or not, you may also go for other creative gemstones. You can indeed create a unique jewelry ring by going for other colored gemstones.
Sapphires, rubies, citrine, emerald, and other types of gemstones hold their own sense of elegance and uniqueness. In your effort to give something more creative, these gemstones are surely capable of surprising your loved one. If you have more budget, a colored diamond is a sure way to wow her. Since they're very rare, they tend to be pricier than conventional diamonds.
5. Choose A Unique Shape
Once you've chosen the gemstone, it's essential to decide on the shape of the stone, too. While ready-made rings have already designed the shape according to the ring setting, you must think of all the details if you want the ring to be custom-made.
From pears and cubic to rounds and ovals, you can choose which shape looks best on the gemstone you decide. Also, this is another factor that should reflect their personality. Do they prefer wearing oval pieces or pear-shaped ones?
If you want to stand out from the circles and square shapes, you can go for flower, heart, and marquise shapes and designs. Ask advice from your jeweler as they might be able to offer a unique shape and design that would look best on your partner.
6. Go For A Vintage Look
Vintage rings are also among the favorites of women. There's no need to question why since vintage looks are always as timeless, classic, and elegant as they can be. They look one-of-a-kind, and your partner would love to have something that makes them feel like they're the only one who owns that particular jewelry.
However, vintage engagement rings are a little inconsistent due to their handmade nature, which adds to their charm. Others, however, may not enjoy this, as they would prefer modern designed ones. So, consider this factor if you want to choose from vintage-looking rings.
Conclusion
Finding the perfect engagement ring or jewelry ring gift could be challenging. However, once you see how much your other half would love your chosen piece, it's definitely worth all the effort. By considering all the tips above, you'll find the most unique and beautiful ring for her. And, don't forget to select a detail that means the most to your partner according to their personality.