Pearls are always beautiful, and right now they're also scorching hot. Pearls are also cool, the ultimate in sophistication. Pearls are pretty, and absolutely not just for your granny. Pearls are perfect for all ages, and one of the biggest groups to hop on the pearl trend these days is…men! These days, you'll see pearls everywhere, from the catwalk to the boardwalk. Despite or because of pearls' simple elegance, they're super easy to craft with. So break out your pearl beads and get ready to glam up your wardrobe with these fabulous craft ideas.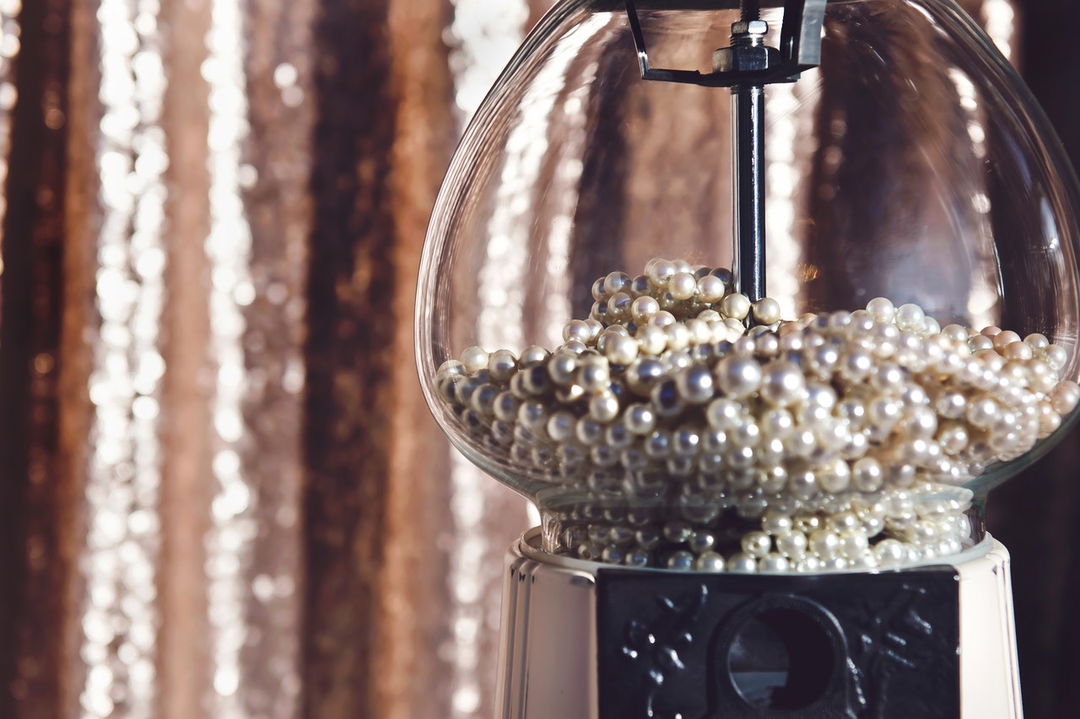 1. Ribbon & Pearl Bracelet
Even if you barely wear jewelry, a pearl bracelet is a must-have for everyone. If you don't have any pearl beads on hand, you can find them at craft supply shops, online, or even at a thrift store or secondhand shop.
The only other materials you need to make this craft is some elastic thread or fishing twine, a needle, and some ribbon.
For the ribbon, you have options. Have it match the diameter of the pearls or go thinner for a more minimalist style. It's entirely up to you!
First, gather your materials. Unstring pearls if necessary, and stow them in a bowl to keep them corralled.
Next, cut elastic to length, with a generous allowance for tying off. If you opt for inelastic (but very strong) fishing twine, be sure you make it long enough to fit over your fist after being tied off.
Leave the ribbon on the spool. You will cut it when you are finished with the project.
Thread the needle with elastic or twine, then pass it through the ribbon folded in half sideways to create a loop. Add a pearl. Repeat. You get to decide if you like the ribbon loop at the same height as the pearl, or sticking up for extra flair. This is all part of the fun of design!
Alternate between ribbon and pearls until you get the desired length, then tie off the thread to form the bracelet. Leave enough the ribbon to knot a stylish bow.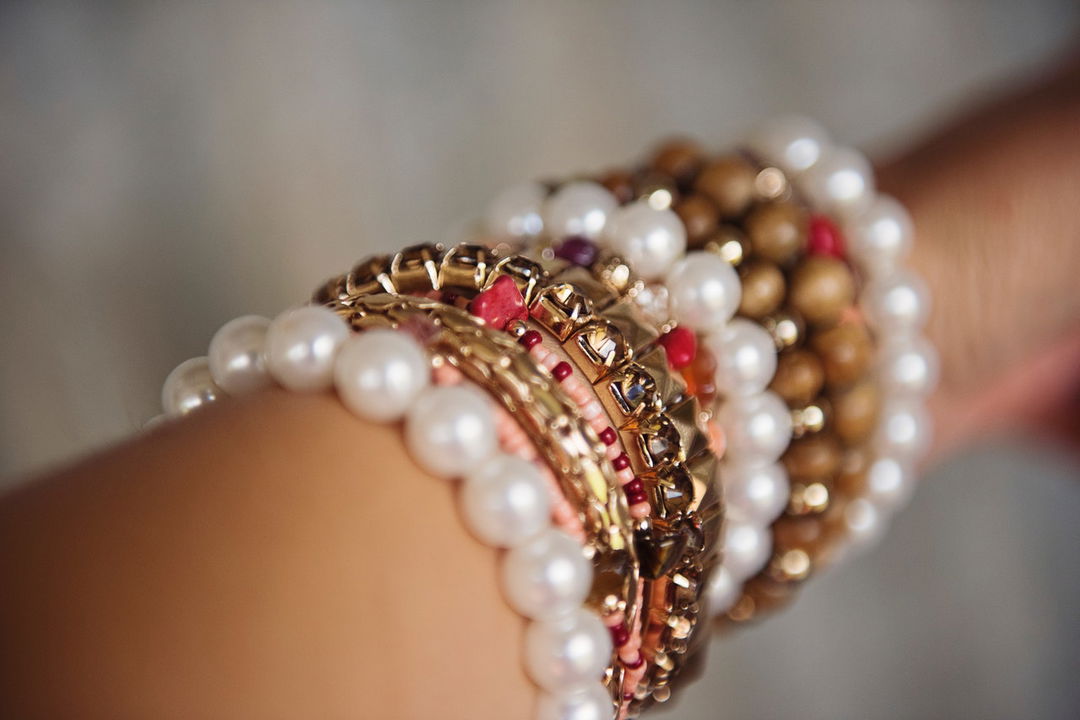 If you have leftovers, why not make a few more for family and friends?
2. Pearlized Tee Shirt
Nothing says glamor like pearl-encrusted clothing. This one is super simple yet gorgeous!
First, select your tee shirt of choice: v-neck, scoop-neck, square-neck, even a boatneck are all great. If you feel like getting extra crafty, you can even create cutouts in your tee.
Collect a selection of pearls. Mix or match sizes and/or colors as desired.
Break out your glue gun and get started. Glue pearls around the collar of the shirt. Create a regular pattern with evenly spaced pearls, or go boho and mix and match sizes. Make flowers, swirls, leaves, or other motifs. If you're feeling it, why not fashion a design all over the shirt? There are no rules when it comes to pearls, and there is no such thing as too many. They're just too beautiful.
In no time at all, you'll have something beautiful to wear out tonight!
Note: Pearlizing is not limited to tee shirts. Button-downs look great with pearl collars, long-sleeves get a kicked up a notch with pearl cuffs, and even cardigans can get an upgrade with a delicate pearl border. Create a super-sexy look by doing a cutout on the back of your shirt and highlighting it with pearls.
3. Glamorous Sunglasses
Transform even the cheapest pair of sunglasses into something that makes you look like a movie star. This one is even easier than the tee because glasses are smaller.
It's time to decide on the look you want. For elegant simplicity, simply superglue a line along the top of the frame. The bigger the pearl, the bolder the look.
For more subtle glamor, glue tiny pearls around the entire frame. For understated elegance, pearlize the arms of the glasses. Any which way you choose, be prepared to fend off the paparazzi!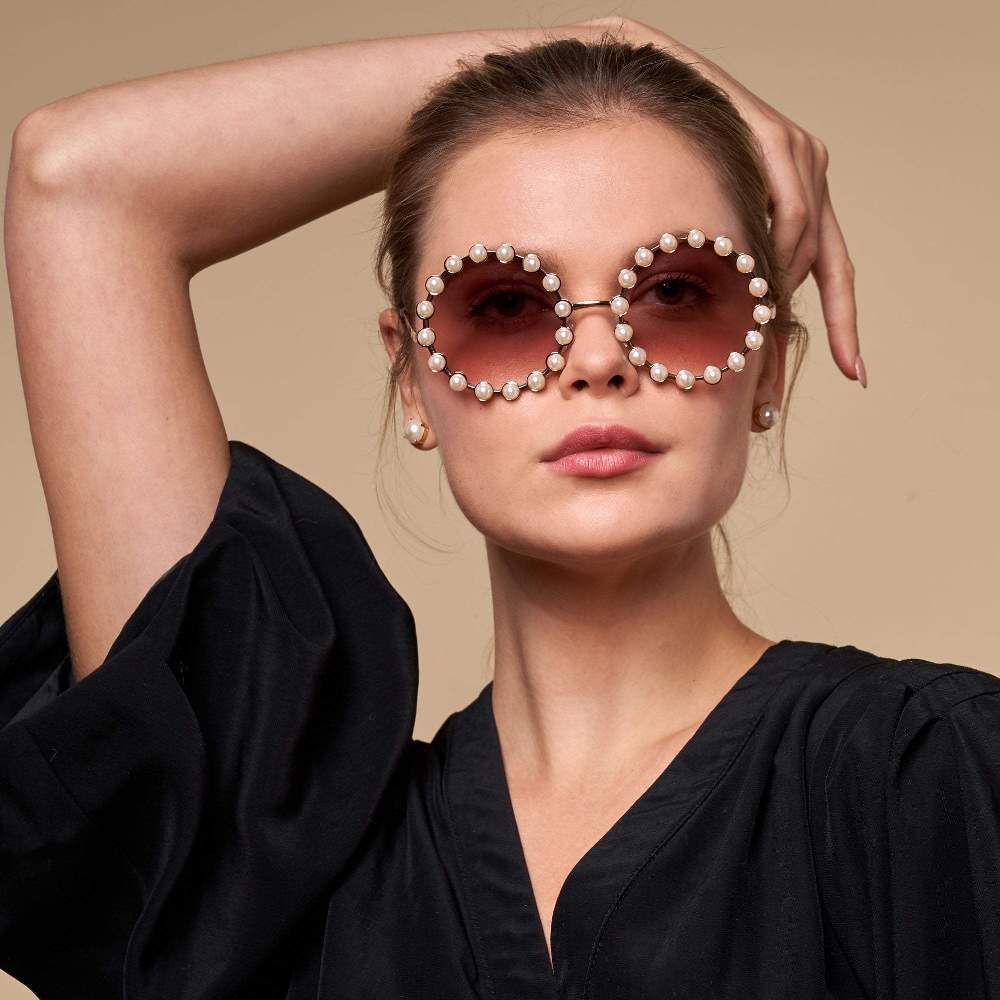 For extra fun (and to keep track of your sunnies or regular specs), make yourself a pearl glasses chain. All you need is a rope of pearls or individual pearls and string, and a couple of rubber attachment loops that you can get online or at an eyeglasses store.
Decide on the length of your chain. Run the string around your neck to help you.
Tie one rubber loop to the end of your string.
Cut the string of pearls or string individual pearls to desired length.
Knot the other end around the second rubber loop, then hook them onto your glasses and rock the look!
4. Pearl-Studded Shoes
Pearls look great from head to toe, as this project will show you.
Take a pair of canvas sneakers, ballet flats, sandals, or any basic shoes that can use a little glam. Smaller pearls work best, but as with all of these project ideas, the design is up to the creator.
Fire up your glue gun and make dots at random intervals all over the shoes. Or, completely fill the space with matching or mixed pearls.
Make a subtle statement by covering just the back seams of your sneaks with small pearls, or go bold with a single large pearl in the spot where you'd normally put a penny in your loafers.
Glam up your thongs by covering the straps with pearls.
You can also dress up your pumps: cover the entire heel in pearls to feel like a superstar.
For platforms, you can glue on a string of pearls around the base.
Dress up plain shoes with a pearl toe.
Precision is key! Use tweezer to get the placement just right. Take your time with this and let each pearl dry before applying the next.
Feel a little shiny spring in your step every time you wear your pretty pumps!
This one makes a GREAT gift for brides and bridesmaids!
5. Pearl Choker in a Flash
If you have a couple of long strands of pearl beads that you don't often wear, transform them in a snap into a stylish pearl choker.
Twist two, three or four strands around each other to form a thick rope.
Next, secure the ends with a couple of simple oval necklace shorteners that you no doubt have lying around (if you don't, you can easily find them online).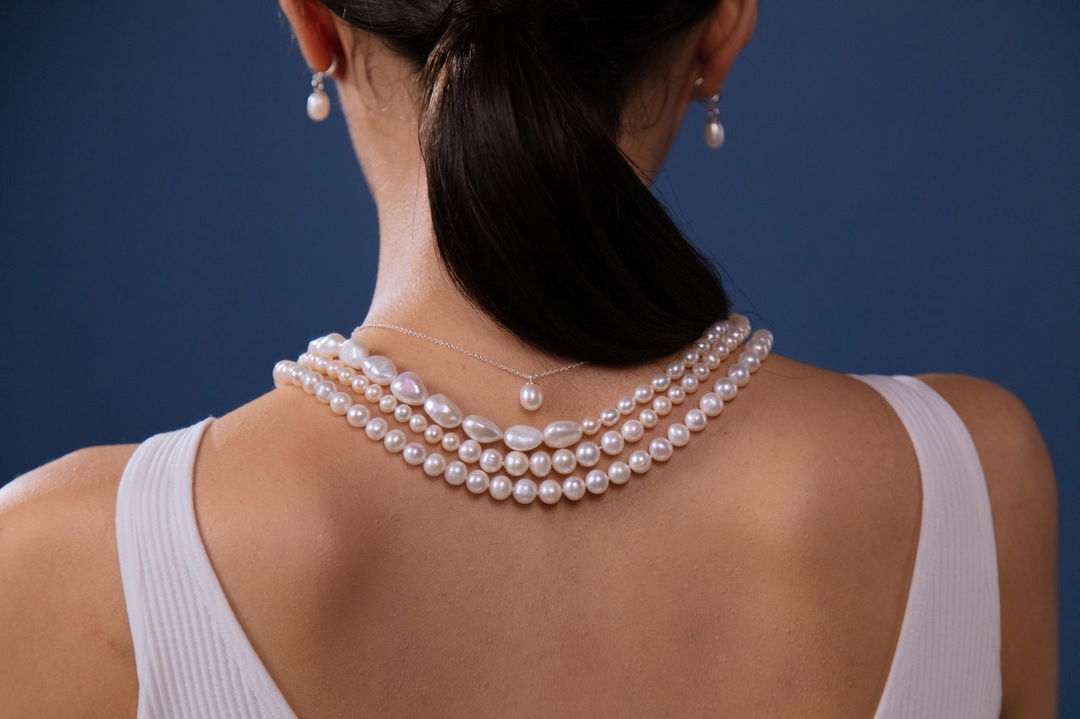 Attach the shorteners to each other and voilà, instant glam!
There you have it. Five fun and fabulous pearl projects that'll make your wardrobe that much more fabulous!