If your house has windows, you need to have a window treatment to provide sun protection and increase your home's privacy. Increasing your home's privacy eliminates the chances of intruders seeing what happens inside your home. This is where the use of window treatments such as blinds comes to the rescue.
Typically, blinds are used in your windows or glass doors to filter and block out light while providing privacy for your home. It also gives you control over the amount of light that you want to pass through the room. Blinds can come in nine different types, including vertical blinds, Venetian blinds, roman blinds, roller blinds, and many more.
However, buying blinds in the stores can cost you a considerable amount of money as they're ready-made, and the overall production cost is also expensive. Moreover, most blinds in the store are made overseas, making the products more costly. Given these reasons, you may be wondering if you can save money when making your own blinds.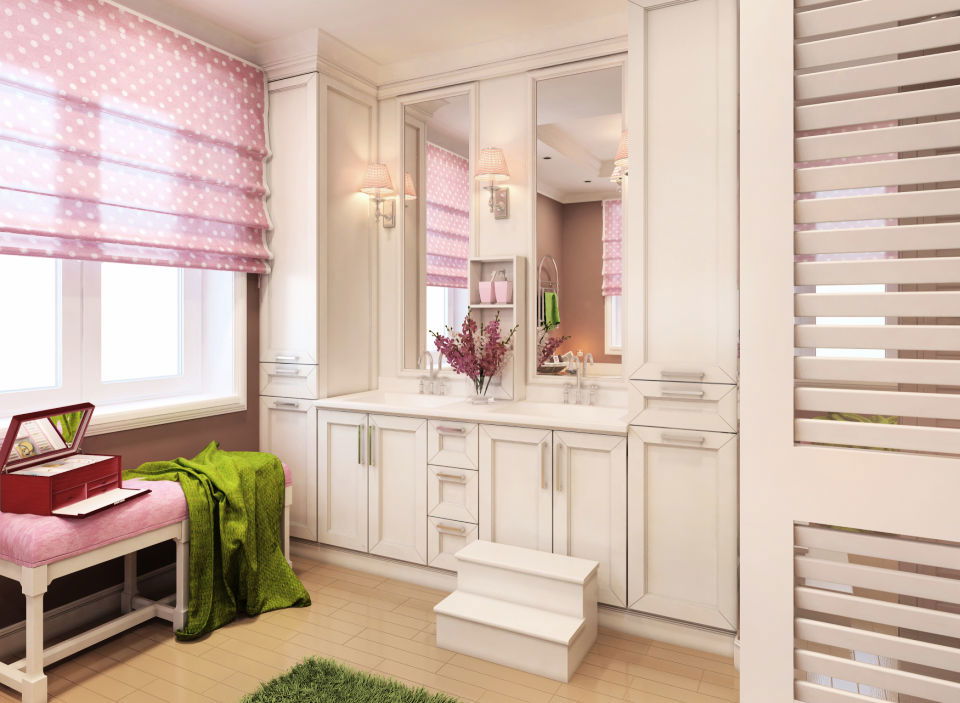 Keep reading this article so that you'll know the answer to your question.
Are DIY Blinds cheaper?
Yes, DIY blinds are a lot cheaper, especially when you have existing blinds that you can use as a base. When you're planning to have custom-fit blinds, expect costs in terms of money and time. Custom blinds will require someone to go over your house and take measurements of your window. Afterward, you have to wait for the manufacturer to complete your blinds, which can last about four to ten weeks.
With DIY blinds, you don't have to spend too much time waiting and paying a lot for custom services. You can easily create one in your home and be able to finish it during the weekend. Not only that you'll be able to save money, but you'll also be saving time with DIY blinds.
Benefits of Creating Your Blinds
While obtaining blinds can be a cheaper alternative to curtains, it doesn't mean that it has to be dull and boring. Some people think that creating your blinds can be time-consuming and requires a lot of hard work. But, once you get it done, you'll pat yourself on the back and enjoy the beauty you created.
Listed below are the benefits of creating your blinds:
When you create your blinds, expect them to be only available in your home. It'll add a unique touch to your house that can finally match your requirements. If you're looking for a specific design of blinds, but just can't just afford one, making it yourself will complete the look and give you the fulfillment of having it in your house.
There are a lot of ways you can repurpose fabrics that you have at home. You can use these to create clothes, covers, pillowcases, and more. If you're feeling a little bit creative, you can make blinds.
If you have an old blanket just lying around in your cabinet, you can turn it into something better and useful instead. While you can always purchase from among a wide variety of fabrics, it never hurts to see what you have at home as it'll help you save space and money.
As you create your blinds, you'll learn new skills that could be helpful in your household. If you can create beautiful and clean work, you can sell blinds professionally. It'll add to the income for the family. Plus, when you learn how to create your blinds, you can fix them immediately if anything goes wrong as you're aware of every single detail your blinds have.
DIY Blinds Ideas

Before you hop onto making your own, you should search for ideas that'll help you get inspiration on how you can make your project a lot better. Here are the DIY blinds ideas that you could take creativity from:
If you'd like to add a pop of color inside your home, you can choose to match the room's focal color with your blinds. For example, your room is usually a combination of white, brown, and a touch of greens. If your walls are white, you may opt to go for green blinds as these will help to highlight the color a lot better.
When it comes to playing with colors, make sure that they complement so as not to end up with an eyesore.
If you're tired of seeing ordinary blinds all over the room, and you just want to add texture and vibrance, don't be afraid of going for patterns. There are a lot of patterns that you can play around with fabric. You can choose to go for:
Floral
Stripes
Animal print
Polka dot
Plaid
Chevron
When going for patterns, make sure that they perfectly match the interior and aren't too excessive. If you have patterned wallpaper, it won't be pleasing to add patterned blinds as they can overpower one another, making the room look too much.
Try Creating a Relaxed Roman Blinds
There are many types of roman blinds, and one of them is a relaxed roman blind. With that type of roman blind, you can provide your home with a homier environment as it looks soft and at ease. Relaxed roman blinds work best for the bedroom and living room to add a comfortable vibe.
Conclusion
Having blinds is a great way to decrease light and increase privacy in your home. With blinds, you can easily create DIY projects to give your home a unique touch that's only available in your home. You'll save a lot of money from custom fees, and can gain a new skill that could develop into creating a new business.
By creating your blinds, you can boost your creativity and feel good about a big project hanging up on your wall, looking fabulous, and granting you some savings!