Fabric is a simple and highly customizable way to enhance virtually any element in your home. From giving your coasters a bit more stylish pizazz to updating the look of your walls, the fabric is packed with interior improvement potential. And the best part about it is that there are seemingly endless fabric patterns, styles, and materials to choose from, so it's a cinch to home in on the perfect piece for your unique aesthetic and style sensibility.
To get started with any DIY fabric project you're undoubtedly going to need fabric. For the best deals, selection, and quality, consider ordering fabric from FabricsYard.com. After you've picked out your favorite styles/materials and placed your order you can get started on one of the seven incredibly fun DIY projects below. These fabric DIY projects are great for beginners and experts alike, depending on what you decide to try. Start with what feels right for your skill level and perhaps end-up a master crafter by the weekend's end.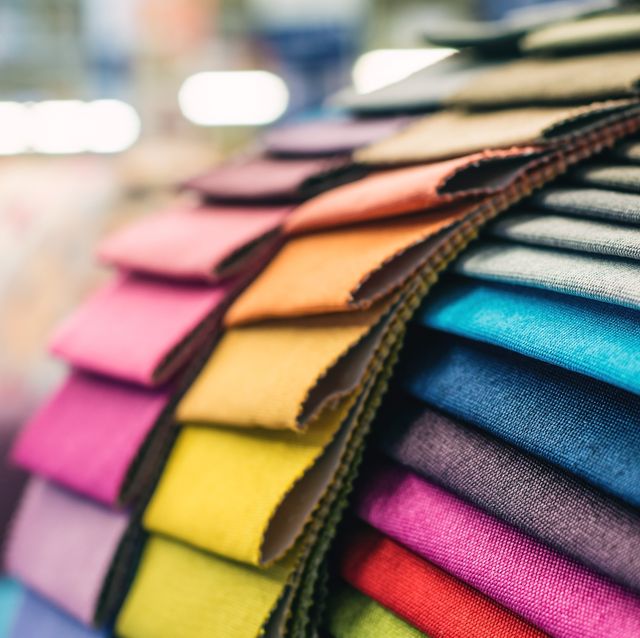 Custom Napkins
Add a touch of high-class to your dining room by crafting your own embroidered custom napkins or go crazy and pick out a fun pattern for your table. Custom napkins add personality to your dining experience or make a great gift. This is a simple DIY project involving a smaller amount of fabric and giving beginners a chance to practice or experienced crafters something fun to knock out.
Scarves
A scarf is a fashion statement that can fit many climates. Grab a thicker cut of fabric to give your neck something warm in the winter or pick out a lighter type for something that's breezy and light. Just make sure it's your own! Crafting your own fashion gives you unbridled control over your look and it's much more cost-effective.
Wall Decor
Hang a rod with a fabric design on your wall for an extra special art style that is easy to swap out or replace. You can stitch together a unique design from multiple patterns or cut out a shape that adorns your existing paint scheme. DIY fabric projects can go beyond fashion and utility when you choose to embrace their beauty and uniqueness as art.
Coasters
Coasters are an often-overlooked element of an interior's style, but they're actually a great way to significantly enhance your design with pops of color and texture—especially when they're covered in the fabric of your choice.
Using just a thin layer of cork for the base you can wrap your favorite fabric design and seal the deal with some double-sided tape.
Pillowcases
Pillowcases are a slightly more intermediate DIY fabric project if you want to get them perfect, but in essence, it's stitching two pieces of fabric together with the proper way while leaving an open that can be tapered for a fashionable touch. So, if you're looking to slowly level up from napkins, try saving money on your next bed set by crafting your own pillowcases.
Lampshade
Custom lampshades are beautiful and can offer a really warm touch to kids' bedrooms. Sure, you can buy a plain white lampshade, but you can also turn a plain lamp into a statement piece with this quick-to-make DIY idea.
Start by finding a piece of fabric that compliments your color palette, pick up a hot glue gun, and follow the Effortless Chic's lampshade tutorial here.
This one is getting you closer to the big leagues, but the payoff is worth it!
Dresses
Impress your friends with a completely unique weekend dress crafted by your very own self. The DIY fashion market is also a lot larger than you might think. Sewing and selling your very own fashion on digital marketplaces can be a good way to stay busy and earn side-income.
Before you do decide to try your hand at crafting a custom dress, remember to measure, measure, measure. Getting the fit of your new dress right will be absolutely essential for the final product.
Furniture Cover
Do you have a piece of vintage or worn-out furniture sitting around? Try restoring it with a furniture cover or go the extra mile and reupholster the whole thing. The cost of a new chair can be surprisingly expensive, so take a stand and embrace your inner handyman (or handywoman). Restoring furniture or creating a cover accessory can be a really fun weekend project that adds life to the stale room.