Transforming your home into a sustainable home is not only beneficial for you but is also good for the environment. A sustainable house utilizes energy and resources efficiently, which impacts the environment very minimum. Sustainable house ideas should be taken while constructing the house. However, if your house is already built, you can make it a sustainable one by making some improvements. A sustainable house consists of 3 sustainable elements- Environmental, Social, and Economic.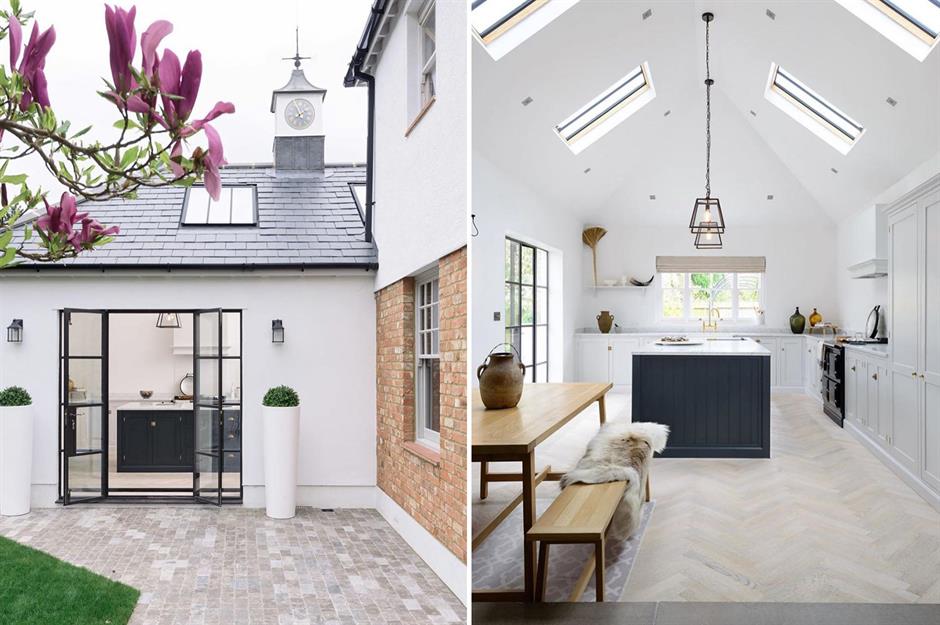 What if you only have a sustainable home, and it does not look attentive and luxurious? Hence, to overcome such a scenario, there is a need to be concerned about adapting smart and luxurious craft ideas, which will help you to attain a sustainable as well as a luxurious home. Here are some smart, luxurious craft ideas for a sustainable home:
Vinyl Blinds
Opting 2R's Products
Optimization Through Natural Lightings
Energy-efficient Appliances
Installing Solar Panels
1. Vinyl Blinds
These are a popular selection in the window blinds & shades categories. They are very advantageous in many ways. One of the most impacting reasons for their popularity is their affordability. A vinyl blind is budget-friendly blind. Vinyl blinds, together with appropriate curtains, could develop a form of very beneficial light-diffusing blinds that will contribute to maintaining the inner temperature.
A vinyl blind is not only affordable but also requires very low maintenance. Moreover, it gives your house an elegant and beautiful look, and also, they could be cleaned easily. Thus, they can be termed as a user-friendly blind. They can be a great choice for rooms that are exposed to moisture. Also, they are very lightweight and easy to install. Thus, they are one of the most convenient blinds in shades & blinds categories.
2. Opting for 2R Products
2R products refer to the products that are recyclable and reusable. This method is a great idea to implement the three sustainable key elements. Instead of buying an item of new furniture, you should get an old one that does the job. You can buy those products either from visiting local markets or you could find it online.
You can do a little modification in it if necessary or desired. Like if you wish, you can customize its design and give it an eye-catching look, and accordingly, give your home a luxurious look that fits in your budget. You can make blankets, pillows, and other upholstery with the basics of sewing knowledge. There are a lot of cooler ideas under this method that you can adapt to give a smart and attractive look to your sustainable home, which is also eco-friendly.
3. Optimization Through Natural Lightings
Through natural lighting, you can save both money and energy. Moreover, it is beneficial for your health too. Also, it could reduce stress and anxiety and benefits your vision too. This optimizing idea comprises a method that increases the natural lightings in your house without any renovation. Positioning the mirrors appropriately in your house will be a good idea to maximize natural light inside your house.
Also, you should ensure that your furniture is not blocking any windows. And, keep your windows clean so that beams of light could enter as much as they can; additionally, you should generally choose bright lights so that the reflection would occur appropriately. These ideas will increase natural lighting and decrease the energy consumption for lights, and thus benefit you by decreasing the electricity bill.
4. Energy-efficient Appliances
Energy-efficient appliances cover a range of appliances that consume comparatively less energy. The efficiency of an appliance is inversely proportional to the cost of running it. Thus, better energy-efficiency of an appliance is beneficial for both the environment and your home's upkeep costs and budget.
You can choose an energy-efficient appliance by checking the energy star rated on it. And you can furnish your home with better star labeled appliances to save more energy.
5. Installing Solar Panels
The installation of Solar Panels is one of the most eco-friendly measures. There is a huge advantage of installing it. It can reduce air pollution, water usage, non-renewable energy source dependency, and a lot more. Its other importance is that it improves the health of living beings after a period. You can install a solar panel for the energy requirements of your sustainable home.
This will also save your money spent on unnecessary electricity bill payments. Moreover, it will enhance the luxurious look of your house. If possible, try to provide energy sources from this solar panel to as many home appliances as it supports. Thus, it can be a method to save energy. That also encourages the major key elements of developing a sustainable home.
All of the recommended ideas together help you to build a luxurious sustainable home. These ideas also contribute to saving that you can further spend it wisely when needed. Work on these ideas and enjoy your smart, luxurious sustainable home.