Plants have grown in popularity over the past few years, with more people embracing the new role of being a plant parent. Plants require a lot of attention to ensure they thrive, and as a result, beginners are usually welcomed to get low-maintenance plants that don't require a lot of effort.
With the new plant craze, you can opt for plants that make your interior look more alive and appealing to the eyes. In addition, plants help reduce stress and anxiety while filtering the air around them, which can help fight allergies and colds.
If you're ready to be a plant parent, opt for plants that will be both appealing and beneficial to your general health. A great choice for low-maintenance indoor plants includes Ficus Lyrata, commonly known as the fiddle-leaf, spider plant, snake plant, aloe vera, succulents, etc.
Now that you know where to begin when getting a plant, you may need plant holders that complement your interior and exterior while also being functional. However, buying new plant holders may be expensive, especially when working with a tight budget.
You can get creative and get ready to make DIY plant holders that will hold your plants as they grow. If you're considering DIY plant holders, here are different ideas that may give you an idea of what you want.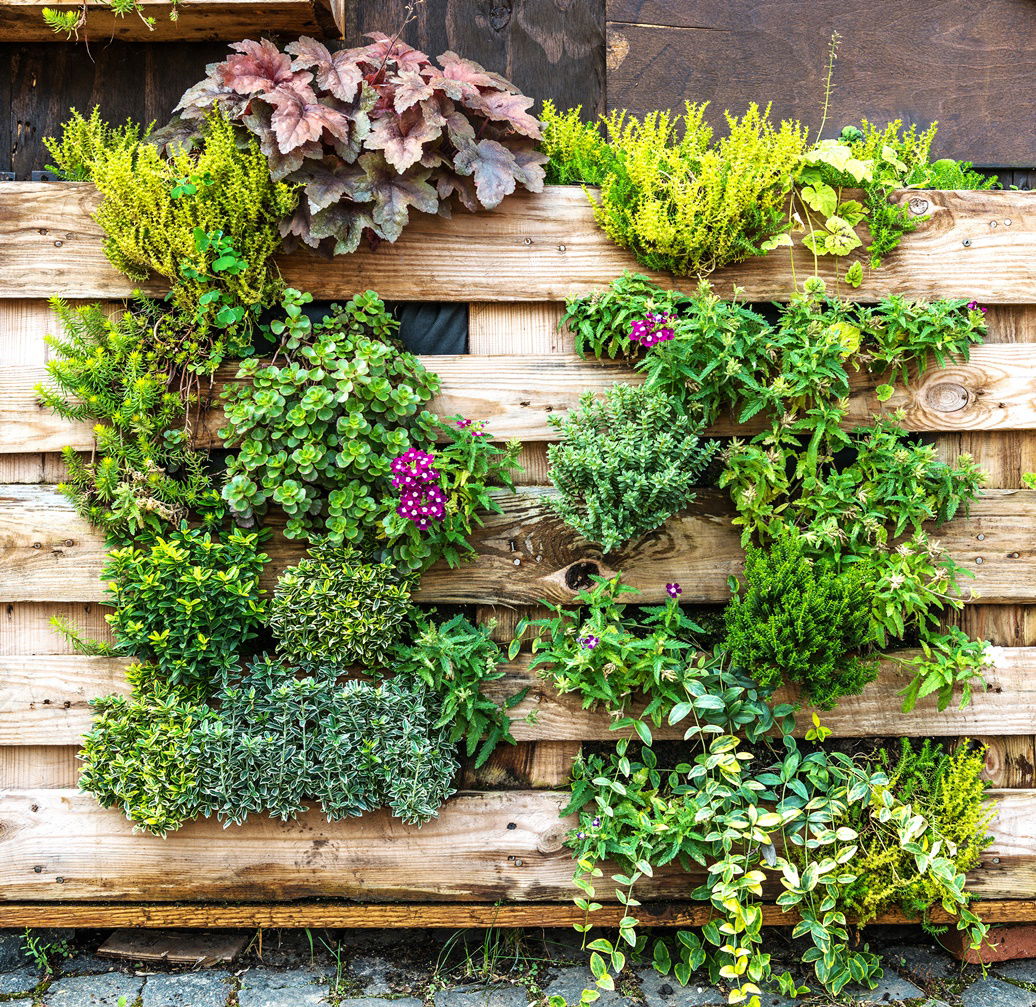 1. Cement/ Concrete Planters
If you are looking for an original concept with a homemade feel and look, concrete/cement planters are the best option. The beauty of these planters is that you don't have to be too creative to make them, the results tend to be simple yet stylish.
First, mix four parts of cement with one part of water, then use any container you have around with unusual shapes to give them the right shape. Next, give the planter time to dry by leaving it overnight to ensure great results without any cracks.
Once it's dried up, remove the top container to reveal the desired shape. Next, get sandpaper and sand down the block to smooth the edges, which will remove any excess pieces or fragments.
2. DIY Upcycled Furniture
If you have furniture that you aren't using anymore, you can do a lot of upcycling and turn them into plant holders. You need to be creative and consider every furniture piece before settling for a planter design.
For instance, you can choose to turn your old chest of drawers into a plant holder by painting the different drawers in bright colors. Once they look lively, you can open them and place a container with your plants.
Additionally, you can repurpose an old step ladder by sanding it down and giving it a brighter paint job. These step ladders can hold your potted plants in different sizes and designs. In addition, turn the old wheelbarrow into a rustic planter by taking off the hands and painting them a fun color.
3. Recycled Book Planters
Try making recycled book planters from books that would have otherwise sat on a shelf collecting dust for a more artistic design. First, use wood glue to get all the pages down except where you hope to cut out and secure them.
Next, use a pencil to mark out the intended place to cut out and gather its tools. Take time to cut through the pages until you get the desired shape you want. With the newly formed shape, glue a piece of clear plastic bag inside it and trim the edges. Afterward, add your plant and enjoy taking care of it.
4. Outdoor Holders From Recycled Tires
Recycled tires are versatile and can be used as decorative pieces and plant holders. In addition, recycled tires as planters offer a great option as they are tough and can resist extreme frigid temperatures.
Another great thing about recycled tires is that you can drill holes to let water out, and they tend to be deep enough for plants to grow well. Remember to go all out and paint bright colors, shapes, and designs that look great in your backyard.
Before starting your DIY project, you may need to keep some tips in mind when using recycled tires. First, clean out the tires to ensure that the paint will stick to them well and have a neat look.
You can stack up tires if your plants have deep roots to ensure it gets adequate space and make sure they're well secured. By securing them, you'll prevent mess and accidental crashes or knockdowns.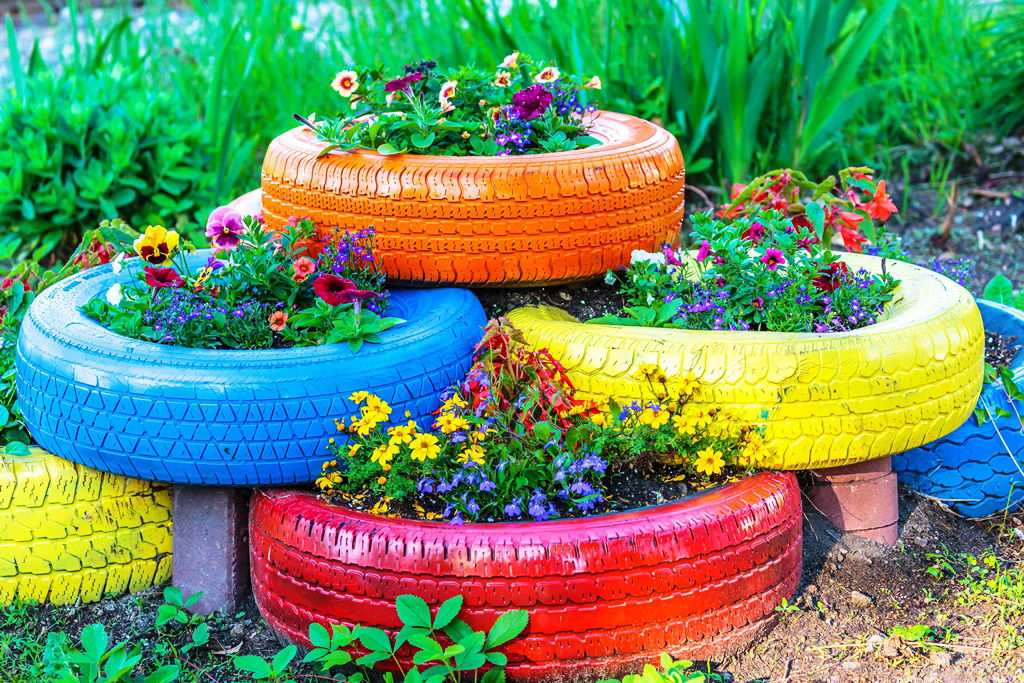 5. Vertical Pallet Garden
If you have old wooden pallets laying around, it may be time to transform them into a plant holder. First, remove dense slats with a hammer and cut your landscape fabrics down the middle to create equal parts.
Next, turn your pallet to the backside and use a staple gun to place the fabrics while ensuring the deep pockets hold soil. Afterward, add enough soil to each pocket to allow your plants to have deep roots. Next, have fun adding plants into the vertical pallet garden, then place it in any desired place.
6. Upcycle Plastic Bottles Into Planters
You're most likely to have used plastic bottles around the house that may be easily upcycled into planters. You need to prepare the bottles by cutting them in half and the top part using a box cutter.
Next, poke two holes in the opposite sides of the bottle to allow water to drain and screw the cap back on and repeat with the rest of the bottles. The next step is to string the planters by threading a string through the holes and tying it for security, leaving enough to hang the planter.
Bottom Line
Plants offer many health benefits and have been embraced by different people in the past years. People are finding ways of making plant holders that'll match their mood and show their creative side.
These DIY projects tend to range from upcycled furniture, bottles, tires, cans, pallets, and even books. Another great choice is creating different shaped concrete plant holders for all your plant needs.