Air ducts play an important role: They circulate the air from your HVAC system into the rooms of your home. This ensures interior comfort no matter the season. It's also the same air that you and your loved ones breathe every day, so you want it to be as clean as possible.
According to the National Air Duct Cleaners Association (NADCA), dirty air ducts circulate contaminants such as dust, dander, and pollen five to seven times per day. The presence of these contaminants doesn't necessarily mean that you have unhealthy indoor air, but they may contribute to or aggravate serious health issues. Dirty air ducts can also reduce the efficiency of your HVAC system and cause unpleasant smells or odors.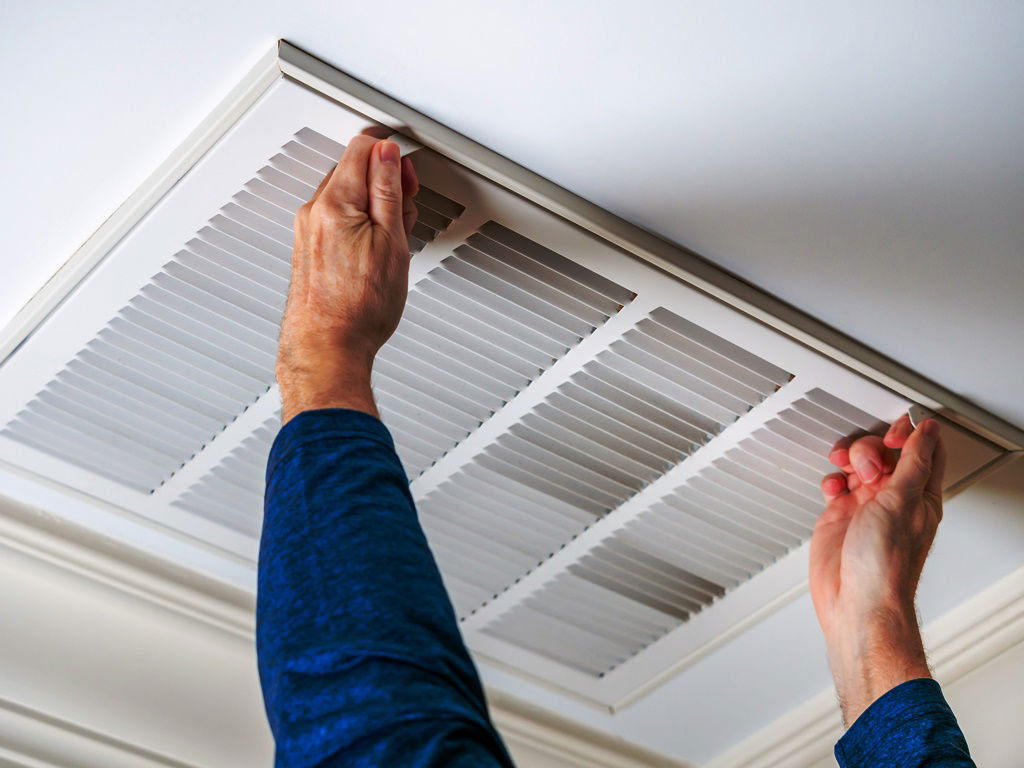 A professional air duct cleaning service can help you get rid of all the contaminants and air pollutants trapped in your ductwork. Before you contact one, here are some dos and don'ts to ensure you get the most value for your money:
1. Do Recognize The Signs
The Environmental Protection Agency (EPA) recommends cleaning air ducts as needed. If you notice any of the signs below, contact a reliable cleaning service right away.
The registers—which are the vents or grilles covering the opening in your ceiling or wall that directly connect to your ductwork—are clogged with excessive amounts of dust and debris.
The ducts are infested with insects or rodents.
There's visible mold growth inside your ducts or any other component of your HVAC system. Just remember that if your ducts are insulated, and the insulation gets moldy or wet, cleaning won't be enough. You'll need to remove and replace the insulation to prevent potential mold-related health problems.
2. Do Find A Reliable Service Provider
Ensure you're working with a trained and experienced air duct and dryer vent cleaning service provider. Ducts, whether they're connected to your HVAC system or your dryer, are prone to contamination if they're not installed and maintained correctly. If they get exposed to moisture, the potential for mold growth increases.
If your provider doesn't have the right training or experience, their work may lead to recontamination, reversing any benefits you may stand to gain. Here are some other important considerations to keep in mind when you're looking for the right service provider:
Avoid providers who make sweeping generalizations about the benefits of their services.
Don't trust a provider who claims they're certified by the EPA. The EPA doesn't certify, approve, or endorse air duct cleaning companies.
Are they licensed? Some states like Arizona, California, and Texas require air duct cleaners to apply for licenses. Check your state's requirements before you make your choice.
Ask if they comply with NADCA's cleaning standards. Keep in mind that some ducts, such as those constructed from fiberglass, may have special cleaning requirements.
3. Do Preventative Measures
Indoor air quality isn't solely influenced by the state of your air ducts and HVAC system. Smoking, cooking, cleaning, or even just moving around can also introduce contaminants into your home. Regularly cleaning all the areas of your home will help ensure that the air you breathe is always clean and healthy.
Dusting, vacuuming and sweeping your home, at least once a week is also good for your HVAC system. If dust and dirt accumulate on the floors, ceilings, or furniture, they may become airborne and get pulled into your ducts and HVAC unit.
4. Don't Disregard Your Safety
If you want to save money, DIY cleaning is also an option. However, make sure that you have the right safety tools and equipment, especially if you need to use a ladder to reach your air ducts. Check out this video showing the cleaning process:
Avoid DIY duct cleaning if:
You don't have the right cleaning tools. Duct cleaning typically requires the use of industrial vacuums and specialized suction tools, which can be very expensive to rent or buy.
You don't have the proper safety equipment. It's easy to get injured or cause accidents when you're cleaning deep within the registers. Your ducts may also contain mold, animal droppings, and dead wildlife. Without the right equipment, you may inadvertently contaminate other areas of your home.
You don't have any experience in cleaning air ducts. Improper vacuuming can release more contaminants into your home than if you had just left the ducts alone. Without proper training, you may also damage the ducts or even your HVAC system.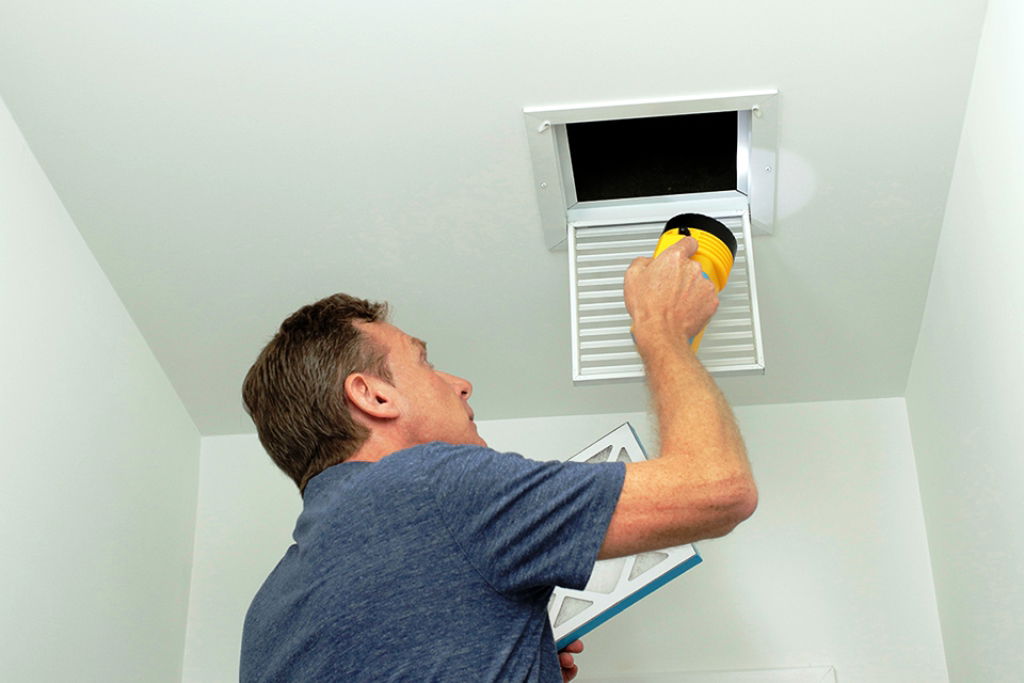 5. Don't Use Chemical Sprays
The EPA cautions against the use of biocides for air duct cleaning. These chemical sprays are designed to kill and prevent the future growth of bacteria and mold. Although the targeted use of these sprays may be beneficial in certain cases, there's still no conclusive research about their effectiveness, potential benefits, and side effects.
Before using chemical treatments in your home's ventilation system, make sure that you understand their pros and cons. Even though these biocides may seem like a quick solution to remove the contaminants in your ducts, remember that they may have adverse effects on your health and your loved ones. If your provider recommends the application of these sprays, ask them to explain why such is necessary.
6. Don't Forget To Do A Post-Cleaning Examination
After the work is done, check whether your provider did a satisfactory job. Make sure that you answer "yes" to all the questions on the checklist below:
Are the registers visibly clean? Have they been properly reattached to your ceiling or wall?
Are all the visible surfaces free of dust and debris?
Are they able to provide photos or videos to document the areas that are not easily visible?
If the ducts are made of or insulated with fiberglass, is the material in good condition?
Takeaways
Air ducts are probably one of the last things people think about when they clean their homes. However, the air duct is an essential HVAC component that can make a significant difference in your home's indoor air quality and your family's health. To keep your air ducts in good shape, take note of the dos and don'ts above before hiring a cleaning service.