Designing a small room is a tough job. When it comes to small beds, things get complicated.
Yes, you can add comfort by using sleep-improving products like Mela weighted blanket. Or, have aromatherapy set up in one corner of your bedroom.
But, the wrong décor and unsuitable furnishings can make it all crowded. So, the vital question is how to design a comfortable yet functional small bedroom.
This article will discuss some simple tips that will help you design a bedroom that is picture-perfect.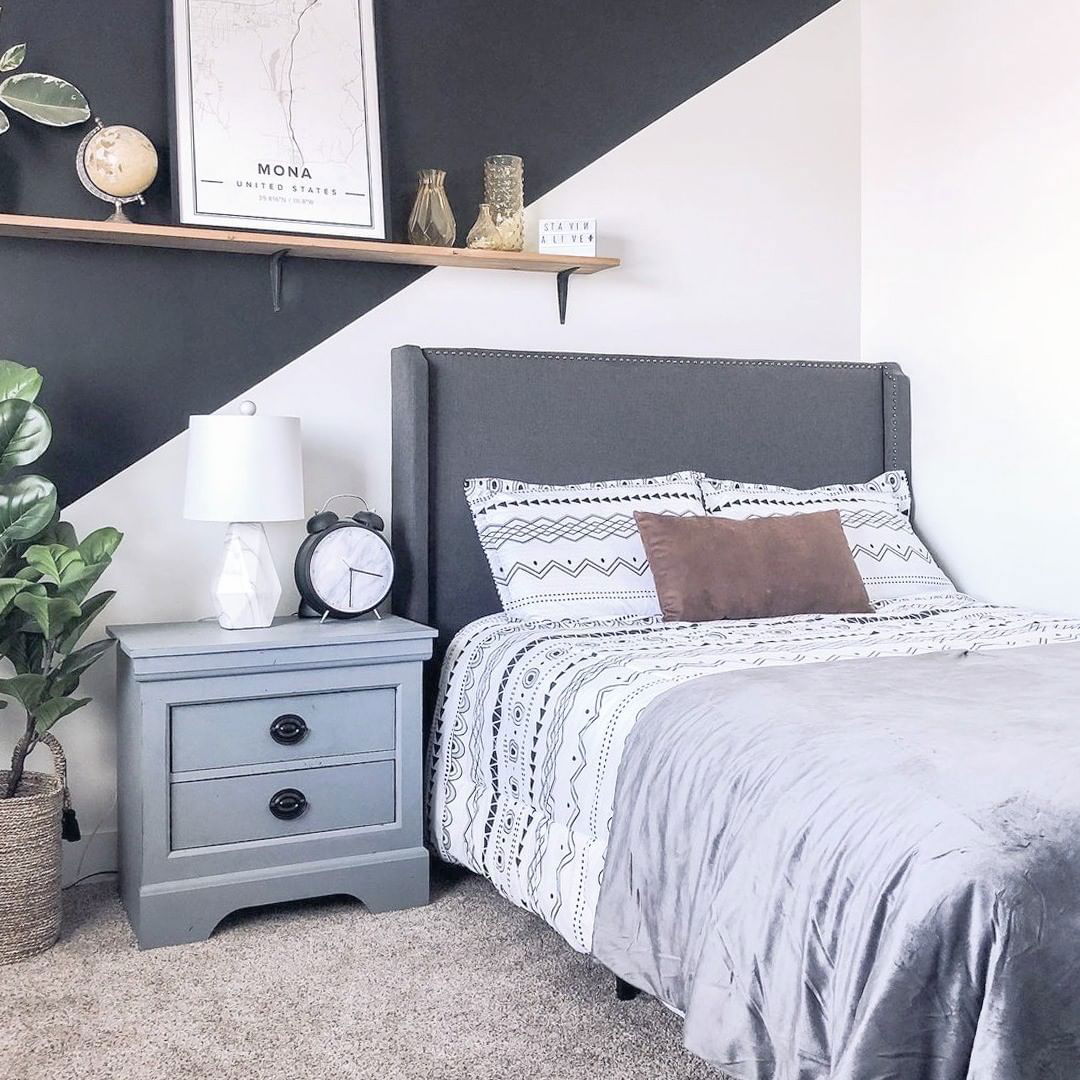 The complications with a small bedroom
Small spaces have certain disadvantages, especially when it comes to home décor. Talking about bedrooms – there is too much stuff you want to fit in it. However, small spaces don't allow you to do so. So, the main flaw is the inability to add more furniture.
Another drawback is with claustrophobic people. A narrow space gives them severe anxiety. Therefore, if you are claustrophobic and unfortunately have a small bedroom, a careful design is necessary to relax.
Tips for designing a functional and relaxing small bedroom
Following are the main tips that you can imply to beautify and functionally amplify your small bedroom.
Less is more
This term describes the situation perfectly. You don't want to cram up your small bedroom full of useless or extra stuff. For this reason, keep your bedroom minimal and as simple as possible.
In short, keep the furniture and objects that are for your daily use. Discard or store useless extra possession in other rooms or special storerooms.
Bed positioning
Most of the people place the bed next to their bedroom door. For a small room, it's a mistake. Doing so only makes the room look small and more occupied. Instead, place your bed in front of the door and the center.
With the remaining corner space, you can install a simple side table with drawers. In this way, you can store stuff while using it constantly.
Storage under bed
The main drawback of a small bedroom is the lack of space, but there are certain tricks to make more space. You can store objects under the bed. Get some buildable storage drawers and place them under your bed. You can keep your clothing as well as accessories there.
The other option is to buy a bed with built-in storage. Both of them are a pretty convenient option to imply in your small bedroom.
Give your bedroom a contrast
Plain-colored walls are too dull and plain, plus they make the place look compact. Play with the colors and contrasts to make your room look bigger. Go for an accent wall with a different pattern or bright color combination. It gives a more distinct and spacious look.
It doesn't matter what types of color you use. You can even go for a dark theme if you like. But we would recommend light colors as they give a serene and relaxing vibe.
Floating furniture
For a more spacious look, consuming the room's walls is more important than using the floor. That is the place where floating furniture comes in place. Floating desks and shelves are multipurpose to use. They give a spacey look to the room as well.
Lighting
One mistake that can make the room look narrow and small is the lack of proper lighting. So, give appropriate lighting to your room. Utilize different light angles and natural sources like windows. The better the lighting, the bigger the room looks.
Mirror illusion
Installing mirrors in the room gives a vision of a larger space. Moreover, they are necessary for getting ready and clothing selection. That's why never forget a vertically tall mirror in your room.
Use the room heights.
If your room is taller than wider, then use it to your advantage. You can install a bunk bed and use lower space for working purposes. Secondly, you can make storage areas over wardrobes. You should remember that if you have a small bedroom with more height, use a tall and narrow cabinet to occupy less floor and more heights.
Hanging lights
Base lamps can be space-occupying, and it is the last thing you want to do. So instead of using table lamps, get your hands on hanging lamps or bulbs. They look aesthetically pleasing as well as give your room a modern and spacious look.
You can use vintage-style pendant bulbs or modern simple hanging lamps. You can find any lantern that will complement your room theme.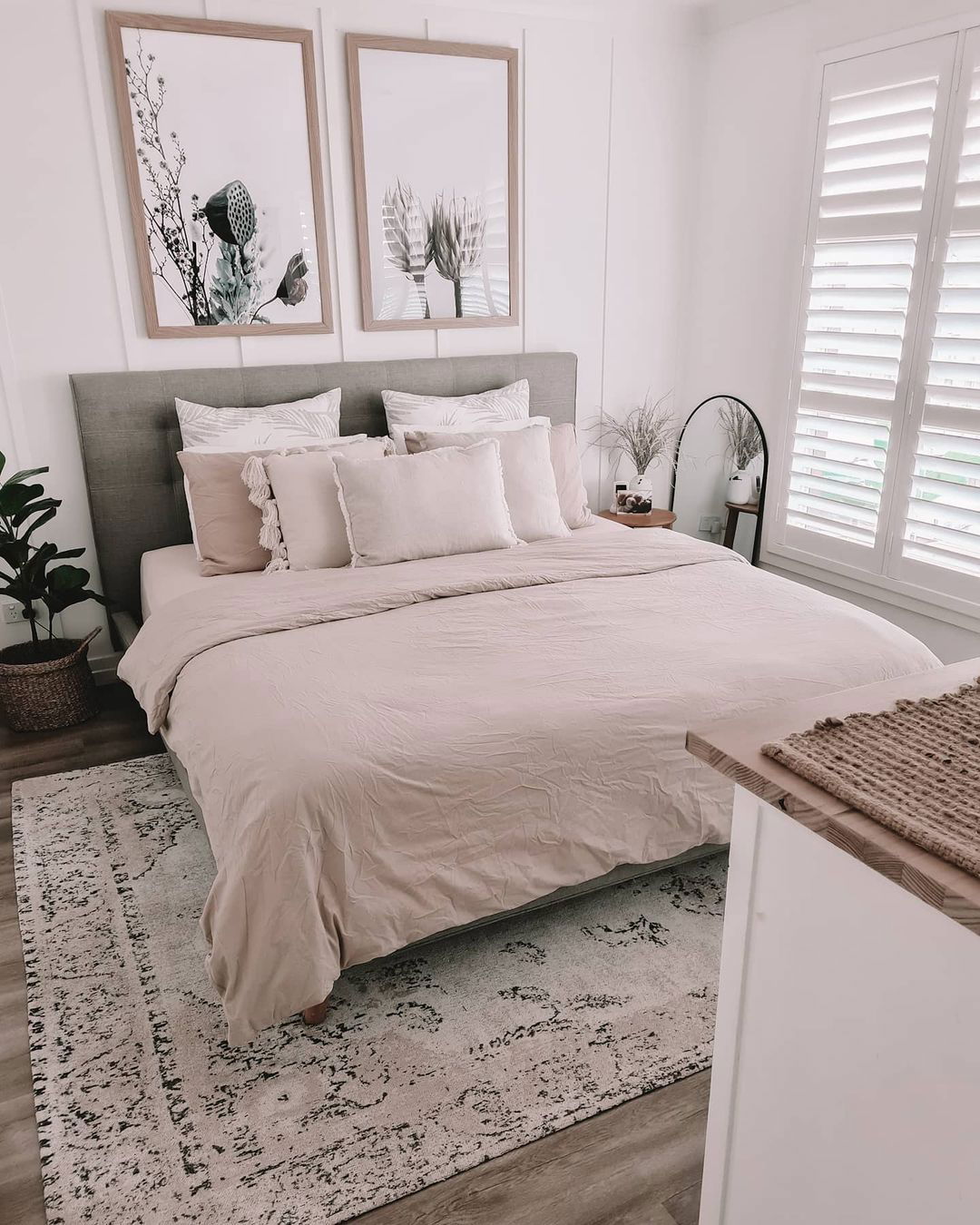 Final words
Having a beautiful, relaxing, and functional room is the right of every person. Even though small bedroom designing can be quite challenging, with the proper techniques, you can make it more functional and relaxing than the rest.
We discussed some tricks and tips to make your room bigger while improving the storage area and functionality to make your wish come true. We hope that this article will help you to design your dream bedroom.