You may not know it, but spiritual jewelry has been around since time immemorial. From handpicked gemstones to simple yet meaningful beaded bracelets and necklaces, the significance of such adornments goes way beyond accessorizing. Nowadays, more and more people are turning to spiritual pieces they can wear and use according to their preference and chosen benefit.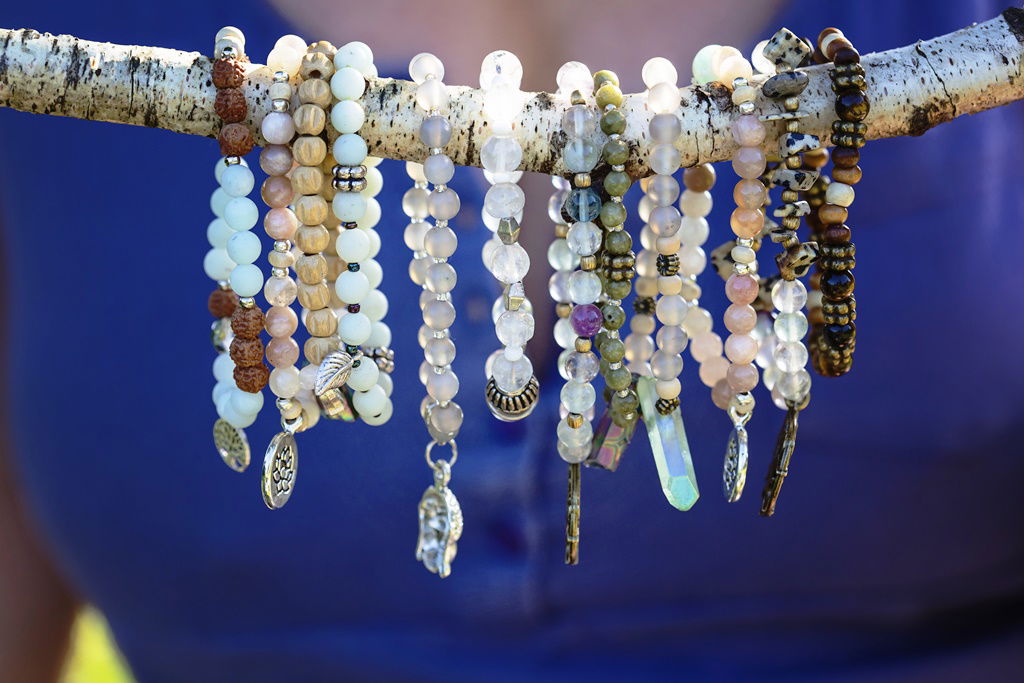 How To Create Your Own Spiritual Jewelry
In the olden days, it was believed that spiritual jewelry could transform anyone wearing it. It's said that you could reach ultimate beauty and perfection not only in a perceivable and earthly way. The protection is believed to shield the wearer from bad luck and misfortune. May they be crystal bracelets or gemstone rings, the pieces come with different benefits that any person would be glad to receive.
Today, the purpose of spiritual accessories remains the same, but the pieces are also used in bringing attention to a particular part of the body you can adorn to add a unique touch. As such, it's no wonder people are getting into the craft of making their own jewelry with spiritual and healing properties. And you should, too.
To get you started, here are some tips you can use to start turning your love for jewelry into a spiritual endeavor:
1. Find Out Your Chakra Imbalance
The body has different main energy centers that are believed to contribute to regaining physical, emotional and mental strength. When you're going through any physical issue, it takes a toll on your mental and emotional state. This is where chakra points come into the picture—the energy centers located in various parts of the body can help release the stale exhaustion of your mind and spirit so you can regain function and balance.
In this regard, it's essential to find out first where you think your imbalance may be so you can craft your spiritual jewelry based on that malfunction. Physical imbalances could range from immune system issues to sexual dysfunctions, headaches, hearing loss, sensitivity to light, and depression. On the other hand, emotional imbalances can include issues such as self-reflection, fear of no choice or power, bitterness, anger, and jealousy.
Once you already know what your imbalance or issue is, you can then identify the type of spiritual jewelry you need to make in order to address such problems. The discovery can also significantly impact where to put or wear the jewelry to magnify its spiritual effect even more. For example, if you're having hearing loss problems associated with sound waves, wearing spiritual earrings that go through the lobes can be the remedy you need.
2. Learn To Make Different Types Of Jewelry
Even when you already know the imbalance you have, that doesn't mean you should no longer make spiritual jewelry for other possible imbalances you may encounter along the way. With that said, it's better for you to consider creating different accessories and jewelry pieces that can address several issues and chakra imbalances.
If you already have earrings, you may add necklaces to your collection if you want to remove any negative vibe from the abdomen, neck, and other surrounding parts of the body. Spiritual chains can also offer protection from negative elements outside of the body.
Other jewelry types to consider are rings to invoke higher consciousness and bracelets to attract prosperity and confidence. Spiritual bracelets may also help boost productivity, so they're suitable for working people or those who wish to accomplish numerous tasks every day. These pieces are relatively easy to make as long as you have the right tools for jewelry making.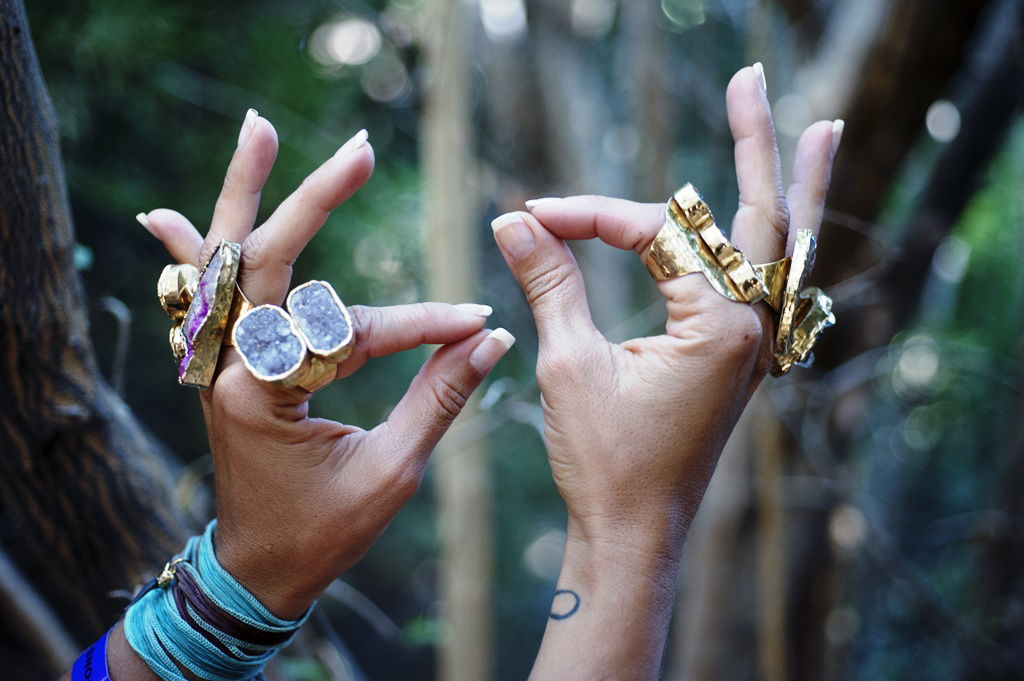 3. Tap Into The Fascinating Power Of Gemstones
Gemstones have been known to offer several spiritual benefits. Add to that the aesthetic appeal they impart to different accessories, making the wearer look unique in more ways than one. So even if you're not really into spiritual healing and such, you can still tap into the beauty and charm of gemstones to elevate your style.
Crystal healing is gaining momentum, especially since famous celebrities and personalities have started using it for their own benefit. With different kinds, colors, cuts, and opacity of gemstones available, you won't fall short of options that can match your fashion preference and spiritual needs.
Want something inexpensive but with a polished luster and color? Hematite might be the gemstone for you. To add, it's known to protect the wearer from evil. Bloodstone is a good choice if you aim to transmute and clear negative energy. There's also the emerald stone that can boost intuition while giving your spiritual jewelry quite a distinct touch with its beautiful and vibrant green color.
Wearing Your Spiritual Style
There are more than enough benefits you could potentially get from spiritual jewelry. The good thing about such an accessory is you can wear it any time of the day, anywhere you may need to be, and however you want to.
Tapping into the amazing benefits of spiritual healing and balance doesn't need to be boring and monotonous. Spice it up, level it up, and own it with style and confidence by wearing it in the form of adornments and accessories.