Is someone in your circle of family or friends expecting the arrival of a new baby? If so, perhaps you'll want to welcome the little one into the world with an adorable and unique handmade gift. Here you'll find bunches of inspiration for decorating a baby's nursery. Consider trying any of these 147 adorable projects for the nursery – or use any of these ideas to make a baby shower gift for that special new arrival.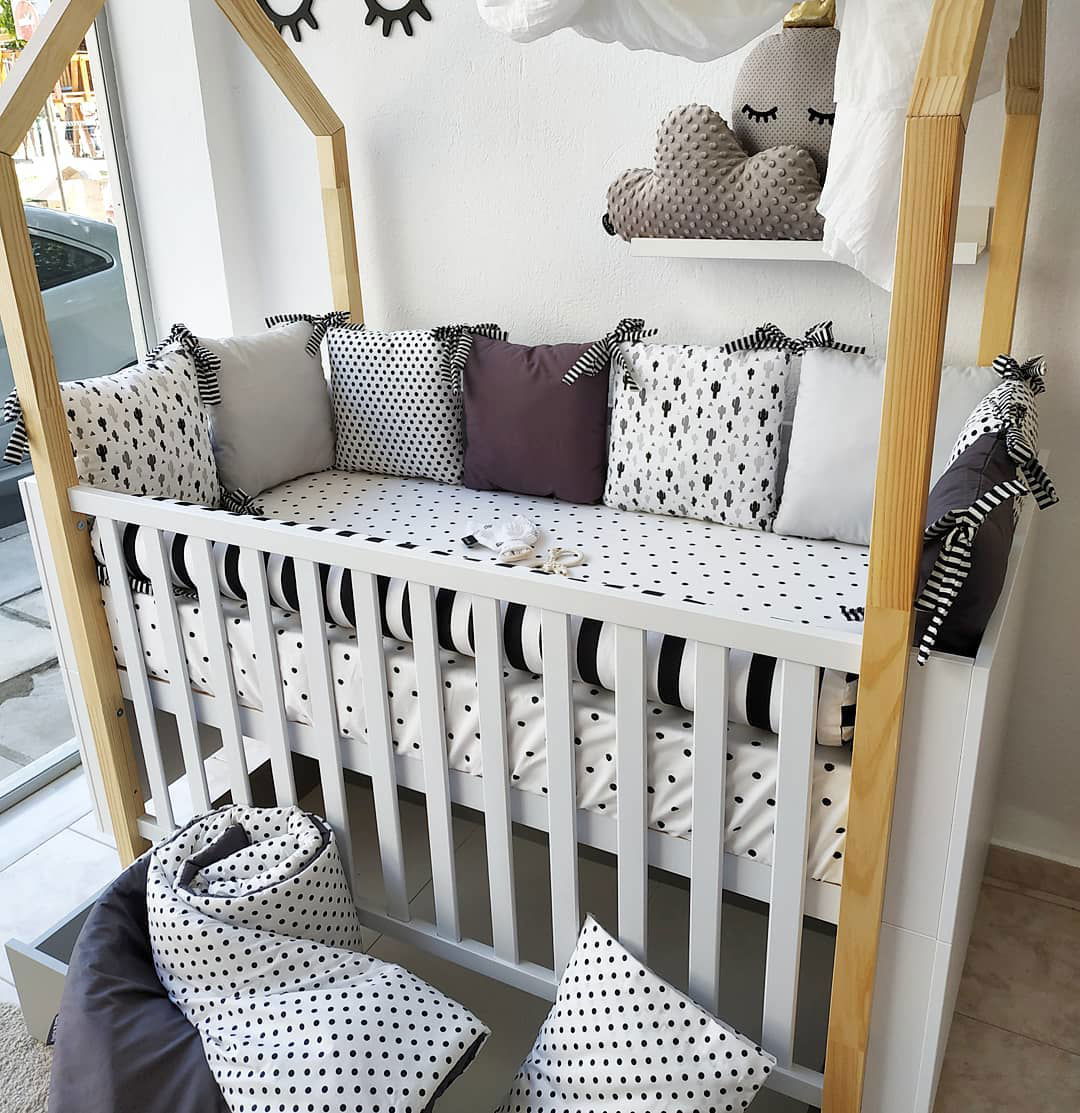 Every baby needs a safe, comfortable and attractive place to sleep – and you can meet this need by choosing a stylish baby crib or cradle. Cribs and cradles are available in a number of appealing styles, materials and colors – but if you want a design that's different from the same-looking styles you always see at the big box stores, you could consider making your own.
Beyond just style, there are plenty of other reasons you might want to build your own crib instead of buying one at the local store. For starters, it's possible to use much safer materials when you build your own crib. Many of the cheap cribs available for sale in stores are made from synthetic materials that can off-gas and create a health hazard for your little one. You can avoid this problem by making your own crib out of natural wood and leaving the wood untreated. But if you can't stand the idea of untreated wood, you'll want to at least be sure of using baby-safe paint. You'll also want to obtain a safe, comfortable, and environmentally-friendly cot mattress to use in the crib.
When the air temperature in the house is chilly, it's great to swaddle a baby in a cozy blanket. Bonus points if you make the blanket yourself. If you can sew, you're sure to enjoy success with making any of these fantastic baby blankets.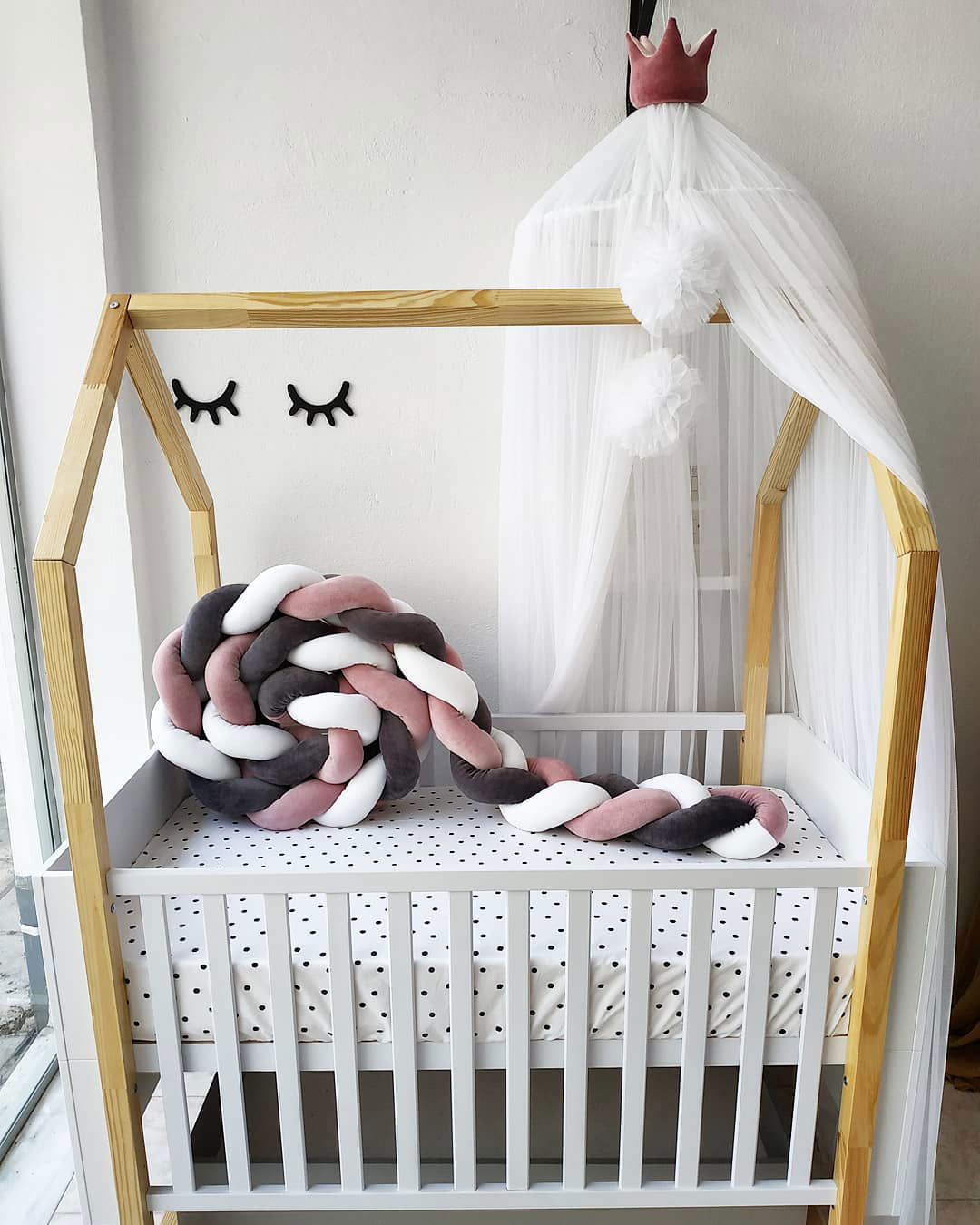 A dresser is useful for storing a baby's clothing, bibs, booties, linens, blankets, and toys. If you'd like to try making a dresser for the baby, consider these 20 DIY dresser ideas.
It's so much fun to watch babies interact with the world around them. If you'd like to make a stimulating and fun toy for the new baby in your life, a wooden baby gym could be a fantastic option to consider. Check out these 11 DIY baby gym ideas.
Babies grow so fast that it's typical for new parents to accumulate baby clothes in bunches of assorted sizes. But with so many different-sized baby clothes hanging around, it can be a challenge to ever find an outfit in the size that actually fits your baby at the moment you're looking.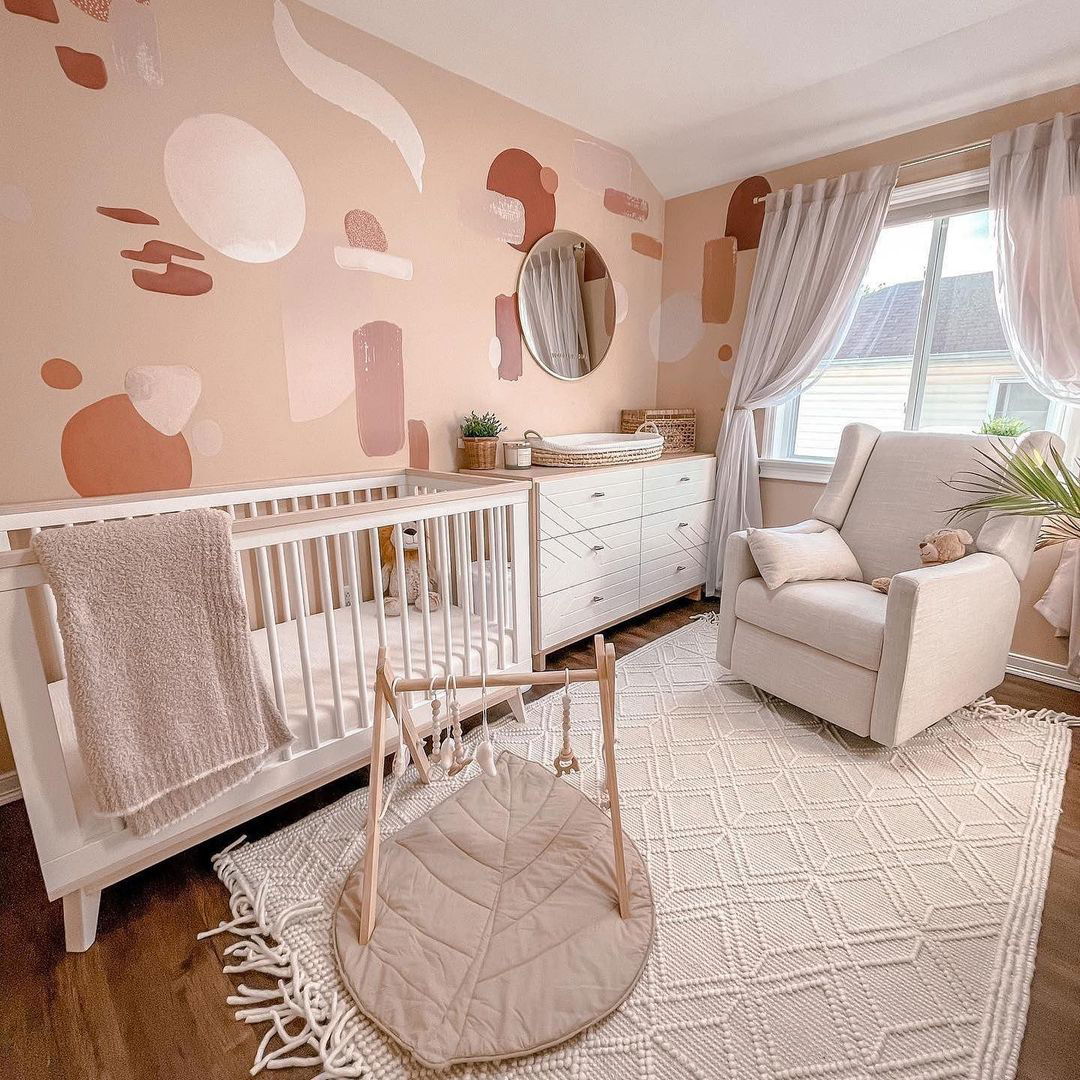 Enter closet dividers. These are sort of like the helpful dividers that people use to organize the clothes on the racks in department stores — except you can make these yourself. Then you put them in your baby's closet to keep the clothes organized by size (or, for that matter, you can organize them by any other criteria you might like to use – season, holiday, theme, color, designer, etc).
It's important for new parents to spend some time on baby-proofing the home. One aspect of this process is using a baby gate to keep the baby out of any areas of the home that aren't safe – for example, it's essential to keep the baby from falling down staircases. If you need a baby gate, you could use these plans and ideas to make one yourself.
So there you have it: That's 147 outstanding ideas you can use for making useful projects to decorate baby's nursery. Happy crafting!