There are many reasons why students should improve their bedrooms. But the most important is that a well-organized and inviting bedroom can help create a positive study environment that can promote better academic performance.
Clean House—Clear Mind
A study found that students who had tidy and well-organized bedrooms were more likely to get better grades than those who did not take care of their space. Another study found that students who felt proud of their bedrooms were more likely to have higher self-esteem and confidence levels.
A student's bedroom should be a place where they feel comfortable and relaxed. It should be a place where they can go to escape the stresses of everyday life. Unfortunately, many students do not have this type of environment in their bedrooms.
This can lead to increased levels of stress and anxiety, which can impact both mental and physical health. By taking the time to improve the bedroom, students can create an oasis that will help them reduce stress and promote better sleep habits.
Let's face it, we all spend a lot of time in our bedrooms, so why not make them as comfortable and inviting as possible? Here are a сouple of ideas to get you started!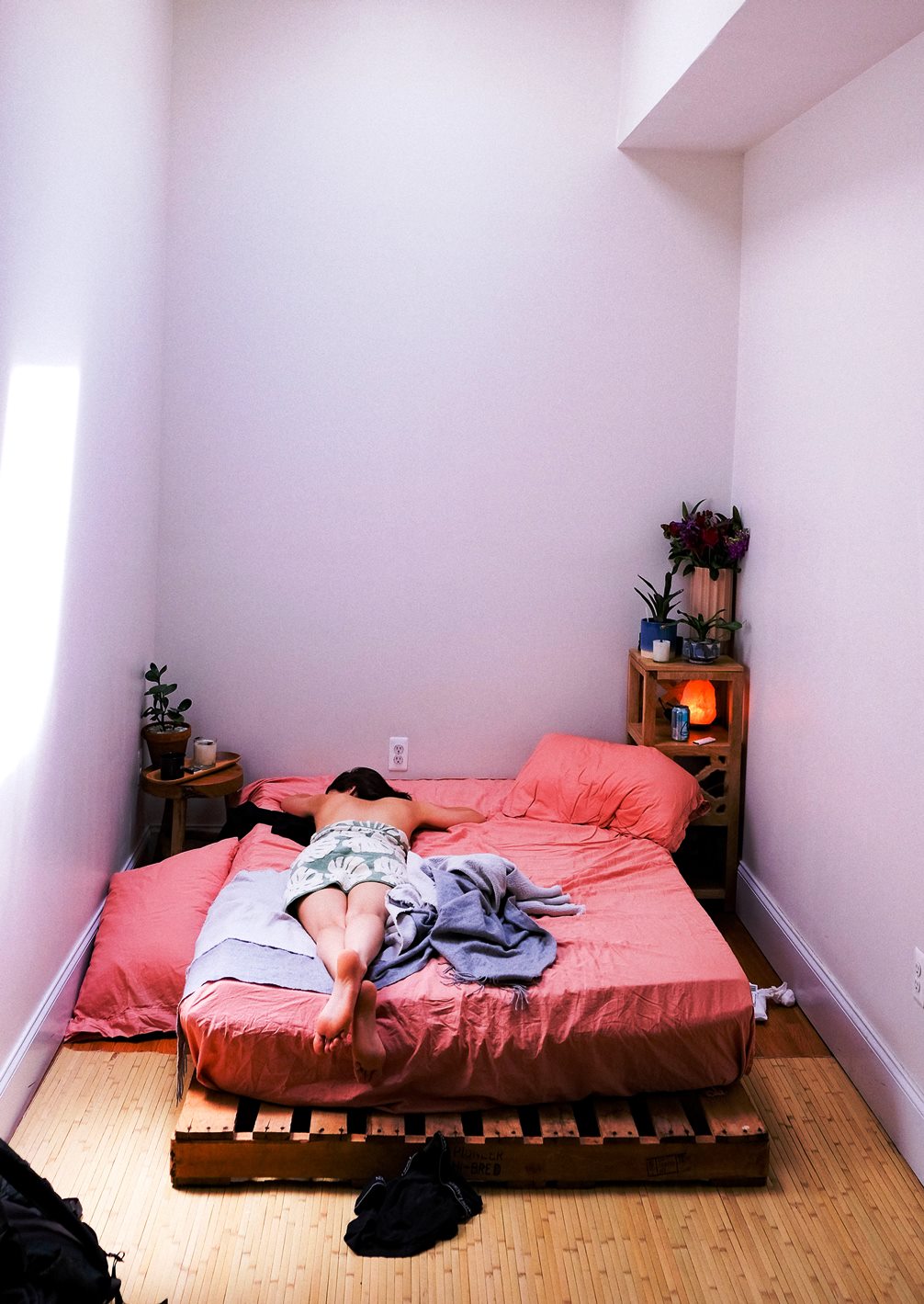 1. Learn to Rest
Taking a break from studying allows you to come back to work with fresh eyes and gives your brain a chance to process the information you have been taking in.
If you don't know how to relax and think about studying even in your free time, some paper writing service will help you not to overwork. Make your room a place for rest, not work.
Use your bed for sleep, not for studying, working on the computer, or watching television. The message your brain receives is that your bed is for activities that don't require a lot of mental energy.
2. Keep Your Space Clean and Organized
The first step to creating a comfortable and inviting bedroom is to keep it clean and organized. A cluttered room can be overwhelming and make it difficult to relax. There are some tips on how to keep your room clean:
Make your bed every morning. This will give you a sense of accomplishment and make your room look neater.
Set aside some time each day to clean up. Put things away in their rightful place so that they are not cluttered around the room.
Do a deep clean once a week. This involves vacuuming, dusting, and cleaning surfaces such as windows and mirrors.
3. Invest in Good Quality Bedding
One of the most important things in a bedroom is the bed. You spend around one-third of your life sleeping, so it's important to have a bed that is comfortable and supportive. Look for sheets, blankets, and pillows that are soft yet firm. Don't forget about a cozy comforter or duvet!
4. Choose Calming Wall Colors
The colors in your bedroom can have a big impact on how you feel when you're in the space. Stick with muted or light colors like pale blue or green, which have been proven to facilitate relaxation.
Darker shades may make you feel more enclosed while also making it harder to get restful sleep. If painting isn't an option, try hanging some calming artwork or adding colorful throw pillows.
5. Get Rid of Electronics
TVs, laptops, and phones emit blue light, which can interfere with your body's natural sleep cycle. If you must have electronics in the bedroom, make sure they're turned off at least an hour before bedtime. Technology can help you to learn better, but it certainly doesn't improve your sleep quality.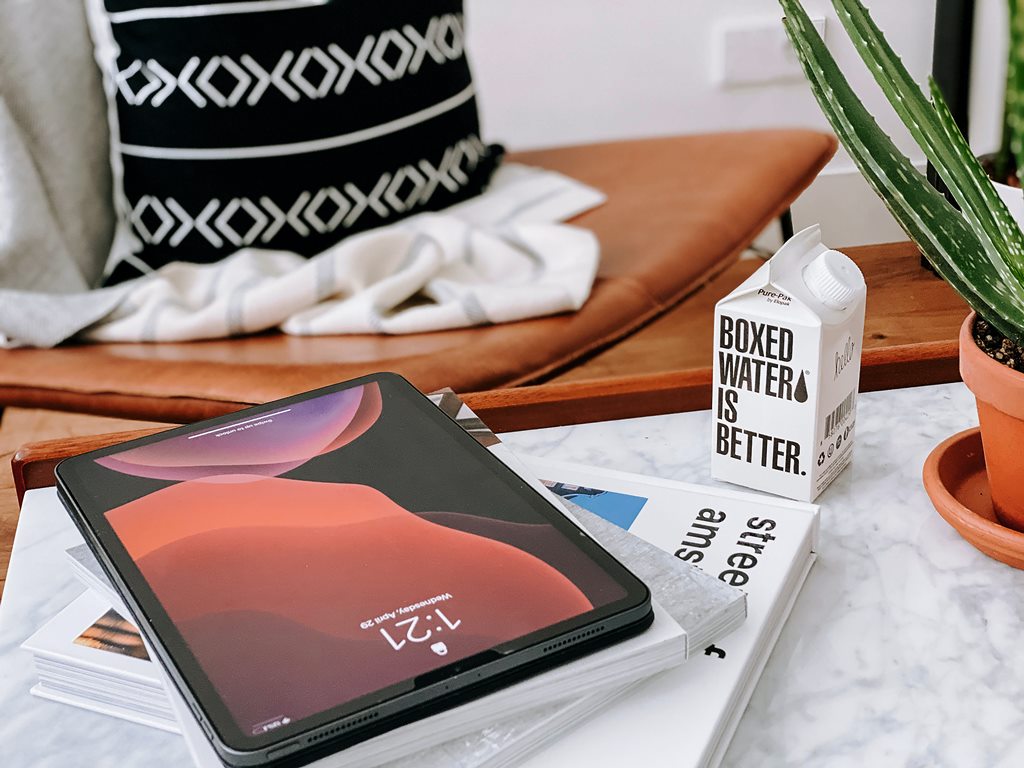 6. Bring in Some Cozy Blankets and Pillows
There's nothing better than snuggling up in a soft blanket on a cold night. Adding some extra pillows to your bed will also make it more comfortable for reading or watching TV in bed. Just be sure to choose fabrics that are breathable, so you don't get too hot while sleeping.
7. Use Calming Scents
Aromatherapy can be very helpful in promoting relaxation. Try using a diffuser with essential oils like lavender or chamomile before bedtime. You could also keep a sachet of dried herbs under your pillow or spray linen mist on your sheets for a soothing smell throughout the night.
8. Set Comfortable Room Temperature
The National Sleep Foundation recommends keeping your bedroom cool, between 60-67 degrees Fahrenheit, for optimal sleep. If you tend to get cold at night, try using a space heater or wearing warm socks to bed.
Don't forget to open the window and ventilate the room before sleeping. Ventilation is important in a room because it helps to circulate air and keep the room at a comfortable temperature and also helps to remove any unpleasant odors from the room.
9. Create an Inviting Atmosphere
Take some time to make your bedroom a place you want to spend time. Hang up some fairy lights, play soft music, or light candles with calming scents. You could also set up a cozy reading nook with an armchair and floor lamp.
Add some greenery! Plants not only look nice, but they also help purify the air. Certain species, like aloe vera, spider plants, and peace lilies, are especially effective at improving indoor air quality. Also, plants will make your room much cozier.
10. Practice Good Sleep Hygiene
In addition to creating a relaxing environment, there are other things you can do to promote better sleep. Establishing a regular sleep schedule, avoiding caffeine before bedtime, and winding down with relaxation techniques like yoga or meditation can all help you get the quality shut-eye you need.
In Conclusion
Having a clean and comfortable space to relax in at the end of the day can help reduce stress levels and promote better sleep habits. All of these factors together can contribute to a happier and more successful life as a student. So don't wait—start working on your bedroom today!