A house is one significant investment you'll make in your life. If you're planning to sell in the future, whether to upgrade or downgrade, it's crucial to make the necessary repairs first if you want to attract buyers.
One great tip for any smart seller is to ensure that the house is in good shape. However, it would be best to avoid overspending on home improvement projects since you won't be around anymore. The main objective is to prioritize the most crucial repair jobs before selling your house. Dealing with the repairs will ensure that you'll get the most value out of your home when selling it.
Although tackling the necessary repairs in your home is a must, it's still possible to sell a house as is since there's always a market for these houses. Individuals who enjoy doing repairs or renovations and those who resell fixer-uppers are potential buyers.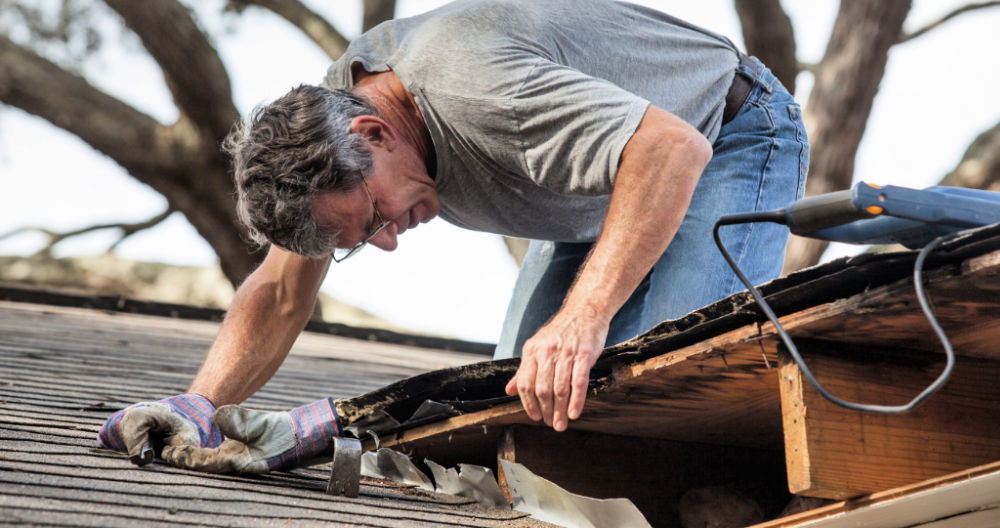 Check out some of the top repair jobs to tackle before selling your home.
1) Fix Any Leaks
When there are several leaks in your house, it is vital to fix all of them before putting your home on the market. Take note that even first-time potential homebuyers know to steer clear of a house with any signs of water leaks. Once there's even the slightest indication of a water leak, it can drive away potential buyers.
Even if you cannot see the actual leakage, it doesn't mean that they're not there. There are various ways to help you detect water leaks in your home. Start by inspecting around the toilets, faucets, showerheads, and swimming pool. Walk around the basement to check if there are any signs of a nearby leak. Don't attempt in any way to cover up a water leak from a buyer. Even if potential buyers are unable to initially detect it during the walkthrough, they'll know as soon as they schedule a home inspection.
2) A Fresh Layer Of Paint
No one expects a house to be 100% perfect. Nevertheless, some aspects will expose the current condition of your home if you don't make the necessary changes.
One example is no other than the paint on the walls. The paint can reveal the age of your house. Rundown homes with old and peeling paint drive away potential buyers. The best way to make your home attractive is to apply a fresh coat of paint on all the major areas to provide an uplifting look. Remember not to select paint colors that you prefer. It's not a suitable time to show off your personality by choosing bold or trendy colors.
The best approach is to utilize neutral paint colors. By choosing neutral colors, you can significantly aid with the staging process since they invite innovation and creativity. Selecting a neutral color such as gray can provide the room with a spacious ambiance along with a calming effect for those who walk through it.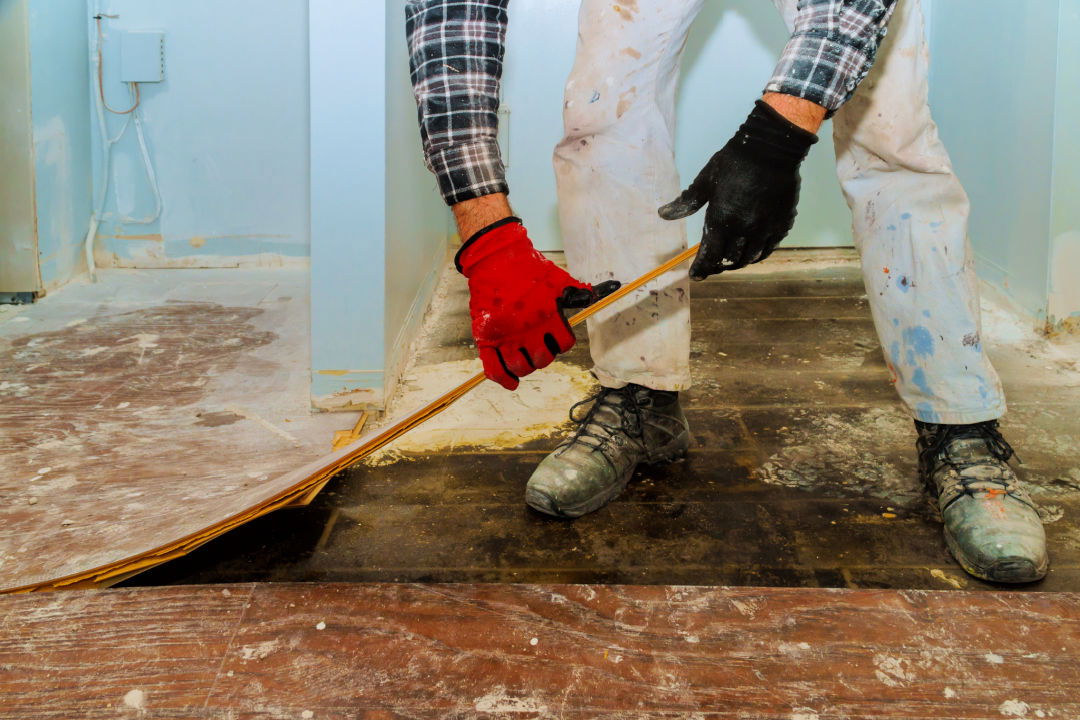 3) Repair Damaged Flooring
Another factor that can drive away potential buyers is flooring with damage. Besides giving your home an unattractive appearance, it's also dangerous when young children and pets are around.
Depending on the flooring type and its current condition, the best option you should consider is installing new flooring. Today, you can choose from various affordable flooring options such as laminate and vinyl that can provide a beautiful and appealing look to your house. It's important to note that the installation process won't cost much if you're going to hire a professional. You can also turn it into a DIY project if you're eager to save money.
4) Examine The Roof
Depending on your roof's overall condition, it's not a necessary repair job before you sell your home. However, it's crucial to know its current state before listing your property. You can work with a professional to inspect the roof to ensure there are no significant structural flaws that require immediate attention. Take note that you should also check the roof for any signs of water leaks.
When you perform a roof inspection before listing your property, you're in charge of the situation. Potential buyers will have assurance knowing that you've scheduled and arranged a roof inspection, so it'll be a task they can remove from their to-do list.
5) Change The Bulbs
If your house has incandescent bulbs, it might be time to make the switch. These light bulbs contribute to higher utility bills and emit a yellowish glow that looks out of date and unnatural.
Today, most potential homebuyers are prioritizing houses that have an integrated LED lighting in the property. LED lighting is cost-efficient, environmentally friendly, and looks great inside any space.
You can consider this task as one of the easiest ways to improve your home before selling it. Switch all the incandescent bulbs with LED bulbs. It's the ideal choice for staging and will provide your home with a cozy ambiance that potential buyers will surely love.
6) Replace The Kitchen Cabinet Doors And Hardware
Don't forget to make the necessary preparations in your kitchen if you plan to sell your house. The kitchen is one of the essential selling points in any house. A lot of homebuyers often envision themselves spending most of their time in the kitchen.
Due to this, it might be best to provide your kitchen with a facelift. One way to refresh the kitchen is to repaint or replace the cabinet doors. You can also switch to new hardware to achieve an updated vibe. Although these changes may seem minor, they can provide your kitchen with a fresh appeal that potential homeowners will find attractive.
Conclusion
If you're eager to list your home for sale in the future, make sure that you will take the necessary steps to be ready for listing. When you have a renovation or remodeling project in mind, make sure that it includes the essential repair jobs. Once all the vital elements in your home are up-to-date and in good condition, they'll make your home more attractive and a good choice for potential homebuyers.