When people say that fashion trends go through a cycle, it's difficult not to believe it. Just look at how the '90s and '70s are becoming trendy today, however, furniture trends are no different. This 2022, there's a resurgence of certain furniture types such as bright colors and natural materials like rattan.
When it comes to garden furniture, more choices can fit all kinds of tastes. With the further developments in technology, more furniture types can be made for the outdoors, including a broader range of rattan garden furniture. This year, more people are into natural materials, probably for how they look and how people want to follow sustainable living.
But when people think about rattan furniture, the ideas can be limited. This is because most people aren't aware of just how versatile this material is. Rattan is unique, and you can achieve all kinds of designs that will highlight its raw and natural attributes. But it can also be made to look more modern and understated, perfect for contemporary home designs. If you still have some doubts, check out these dining table and chairs sale now at Furniture in Fashion today.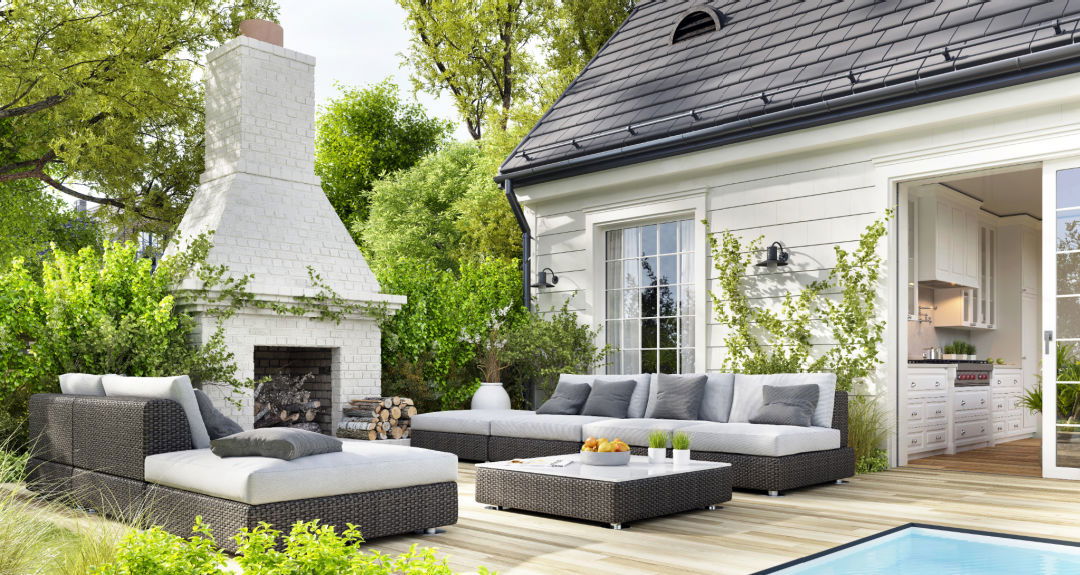 Most of the time, people think that rattan furniture is only suitable for bohemian styles. But it's flexible enough to fit all kinds of interior design styles. You only need to expand your horizons and see just how easy and docile rattan furniture is for any home. Have some doubts? See these new rattan trends today.
1) Rattan Garden Dining Sets
Having meals in your garden, patio, or deck is a fun way to spend time with your loved ones. To do that, you'll need a dining set that can handle the outdoors, look fabulous in the area, and bring everyone together. Rattan is perfect for the outdoors because it complements the natural and unrestrained characteristics of the elements around it. Plants, stones, and water features surrounding rattan dining sets will make having meals more memorable and enjoyable.
2) Rattan Sofa Seating Groups
When it comes to spending time in the garden, dining is good, but lounging about is just as good, too. Comfortable seating is necessary for any area in your home, including any outdoor area. It's only natural for people to want to sit and relax while getting some air. So, equipping these places with the perfect sofa sets shouldn't even be up for debate.
Rattan furniture shouldn't scare you if you're not too keen on the raw look of rattan. As mentioned, rattan can be made to look more understated or contemporary, which is quite popular for seating groups. They can come in more muted colors such as gray, black, and dark brown to fit any color schemes that you have. Of course, it has cushioning because lounging on rattan might be a bit uncomfortable for some.
For its function, you'll be glad to know that it comes in various seating capacities, too. Some are modular, and you can mix and match them to fit the area you want to furnish. When you get outdoor rattan seating, then you can do more activities in your garden, like having an outdoor theater, telling stories with many friends, outdoor game nights, and many more.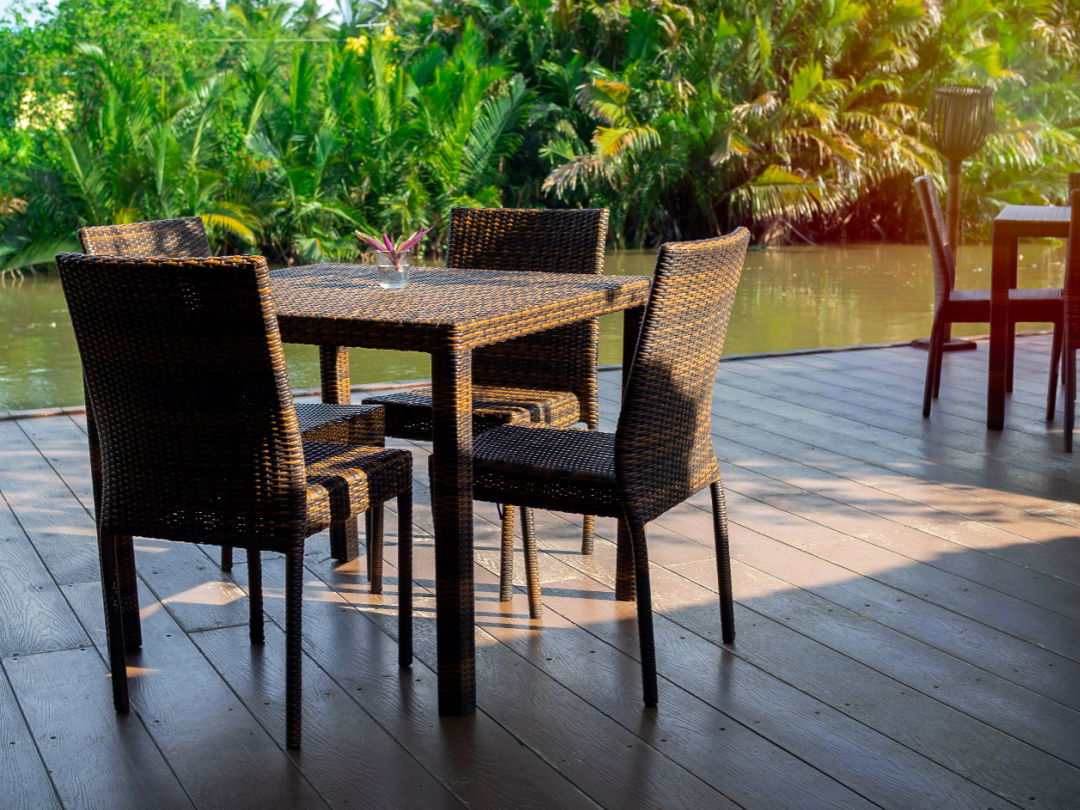 3) Rattan Bar Sets
Having a drink in your garden can be upgraded with rattan bar sets. Before, bar sets were limited to certain materials such as treated wood, plastic, or even metal. But nowadays, rattan has become a popular pick for bar sets. Some rattan bar stools and tables are mixed with other materials such as metal to give a more stylish look.
As an adult, you probably want to have a few drinks with your friends. Going out for drinks is fun, but a more intimate setting in your garden can be more relaxing and special. Rattan bar sets allow you to have drinks, store some of your bottles, and give your outdoor space function as well as style.
4) Brightly Colored Rattan Garden Benches
Another trend that's making a comeback is brightly colored furniture. One way you can add this to your outdoor area is through a brightly colored garden bench. A colored rattan garden bench can be a focal point in one area of the garden. Using one brightly colored piece is a great way to implement loud colors without making it too overwhelming. When it comes to garden design, color is always welcome.
In comparison, larger sets of furniture in bright colors can be a bit obnoxious. So, picking a few pieces as feature furniture is a more manageable way to go about it. A garden bench would be perfect because they're not too small, and not too big. They can come in all kinds of designs, and you can mix and match them with other rattan furniture to achieve a chic and more effortless look to your outdoors.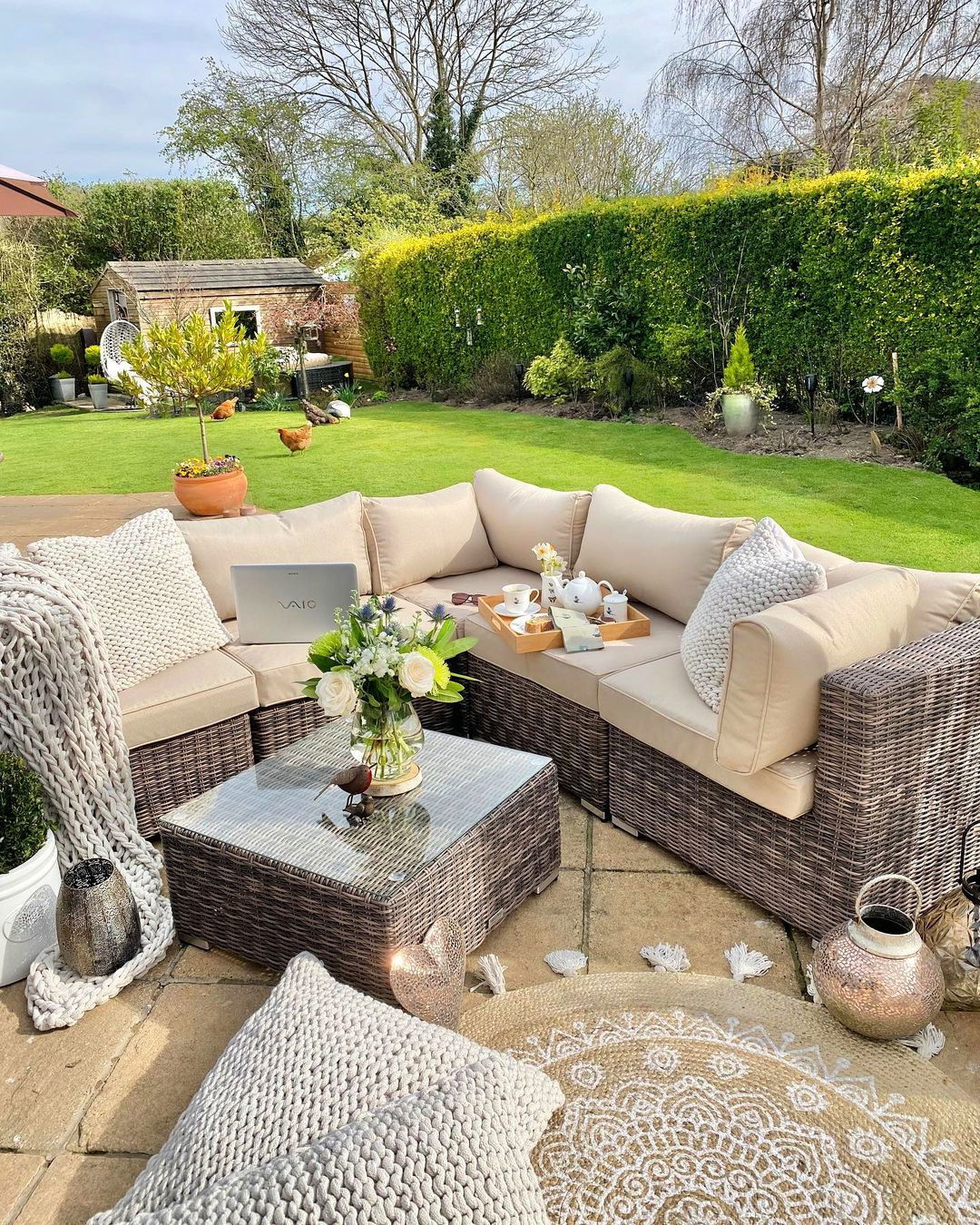 5) Rattan Bistro Sets
Not everyone has a vast outdoor area for a complete dining set, but that doesn't mean you don't have other options. Bistro sets are excellent dining furniture alternatives if you can't fit large dining set in the area. And if you've had trouble looking for rattan bistro sets before, then you're in for a treat this year because they've become quite popular.
Rattan bistro sets can come in all styles and colors. If you like certain looks that are more common in other materials, it probably also comes in rattan. If you already love rattan's raw charm, you can always choose one with a natural and boho look.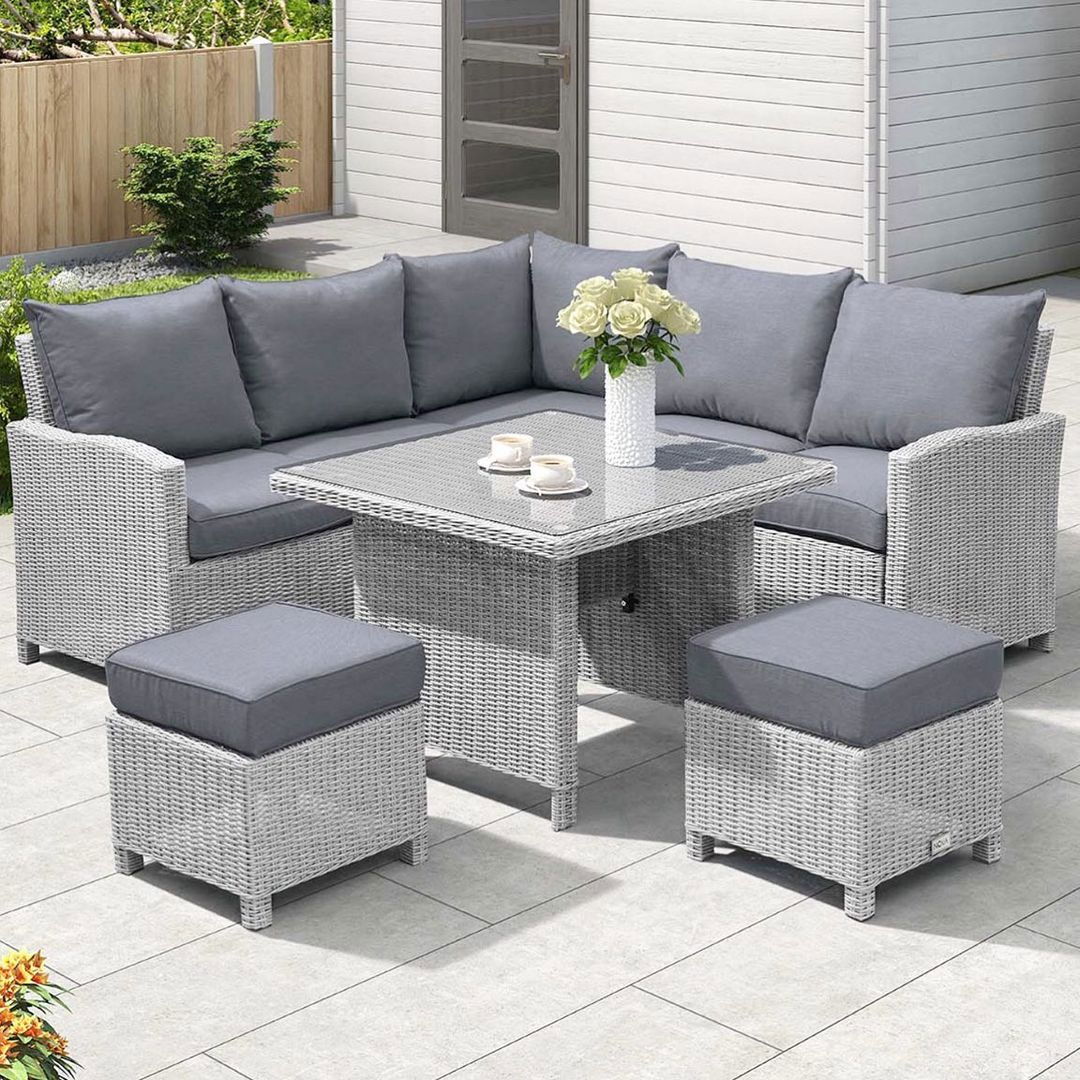 Conclusion
When it comes to the trends of garden furniture, people these days are more concerned about the functionality of their furniture. This is what primarily sets the tone for many new rattan garden furniture designs. Some types of rattan furniture are toned down to look simpler and more elegant but also practical. And as you may have noticed, the pieces of rattan furniture that are popular this year are all meant for specific kinds of activities. Nonetheless, rattan furniture still comes in various designs and colors to fit people's varying tastes.