If your kitchen is starting to look run down and not as exciting as it used to be, you don't have to replace your cabinets completely. There are simple methods you can do yourself and turn old cabinets into restored and renewed. Before starting though, search the internet for design ideas, you'll want to consider interior design trends before settling on the exact approach. This brief article will give you practical tips and ideas that will serve as inspiration for fixing up your kitchen cabinets.
How to refinish old cabinets?
You don't need to know much about home improvement and refinishing kitchen cabinets is easier than you think. You don't need fancy tools or equipment to get started either. If you have a screwdriver, cabinets can be removed one by one so they can be refinished. Once you have the doors off, these can be sanded so you can put a new layer of paint on top. But before you do this, you'll need to take off the knobs, hinges, and handles.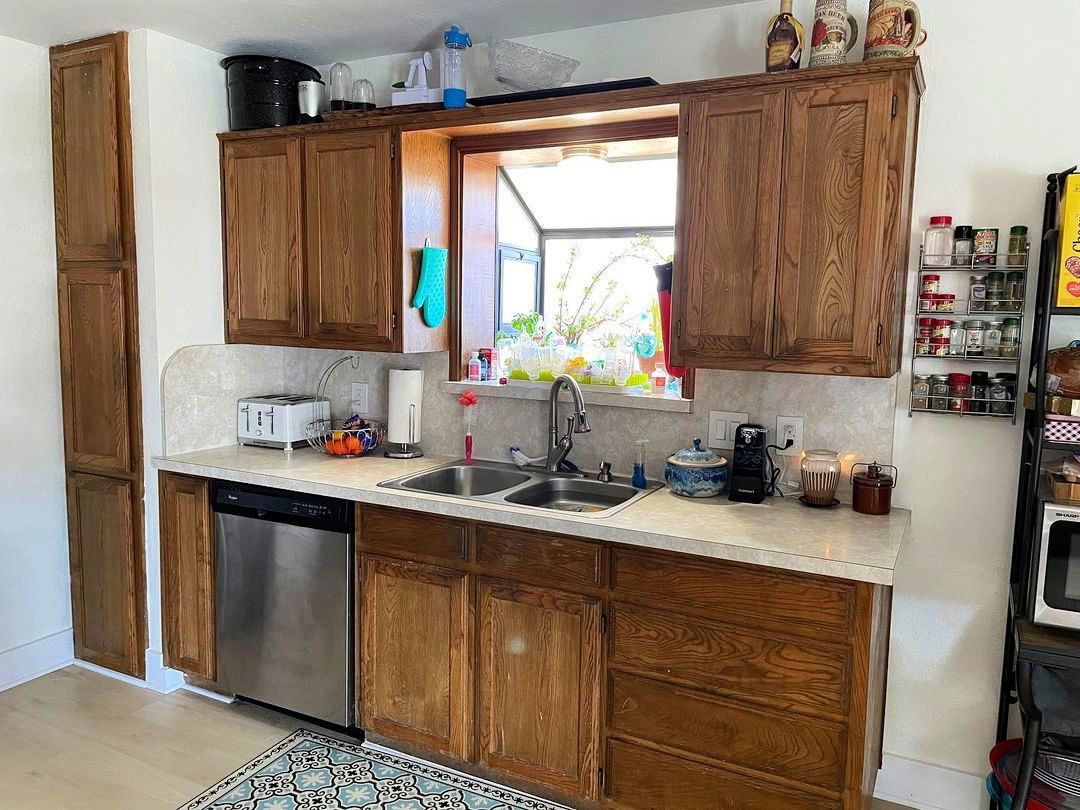 You'll need a few items that make this easier for you to remove the old paint or prep the surfaces for painting. Here is a short list of items that help you along. Most homes already have these items, but any decent hardware store will carry these items.
Sandpaper (a good selection of rough and fine grit)
Sanding block (or anything flat you can wrap sandpaper around)
Paint scraper
Screwdriver (Phillips and flat head)
Sawhorse or work table
Plastic sheeting (to lay down for sanding and painting)
Paintbrush
Paint roller
Paint tray
Change the color
The next step is going to include painting, so you'll want to pick a paint that is going to last. Not every type of paint is going to be helpful and picking quality paint that lasts a long time is recommended. This can be oil paint or latex-based, but there are pros and cons for each type of paint. Oil-based paints are really good but the paint dries a lot slower than latex, so you have to wait for each layer to dry.
With all latex-based paints, the paint will dry faster since these mixtures were developed to air dry faster than others. The advantage of latex-based paint is that it can be cleaned easily with a sponge. Oil paint is also good because the finish is harder and will resist dings and scratches better. There is also a big difference in the cost between latex and oil, so expect that oil paint will cost more.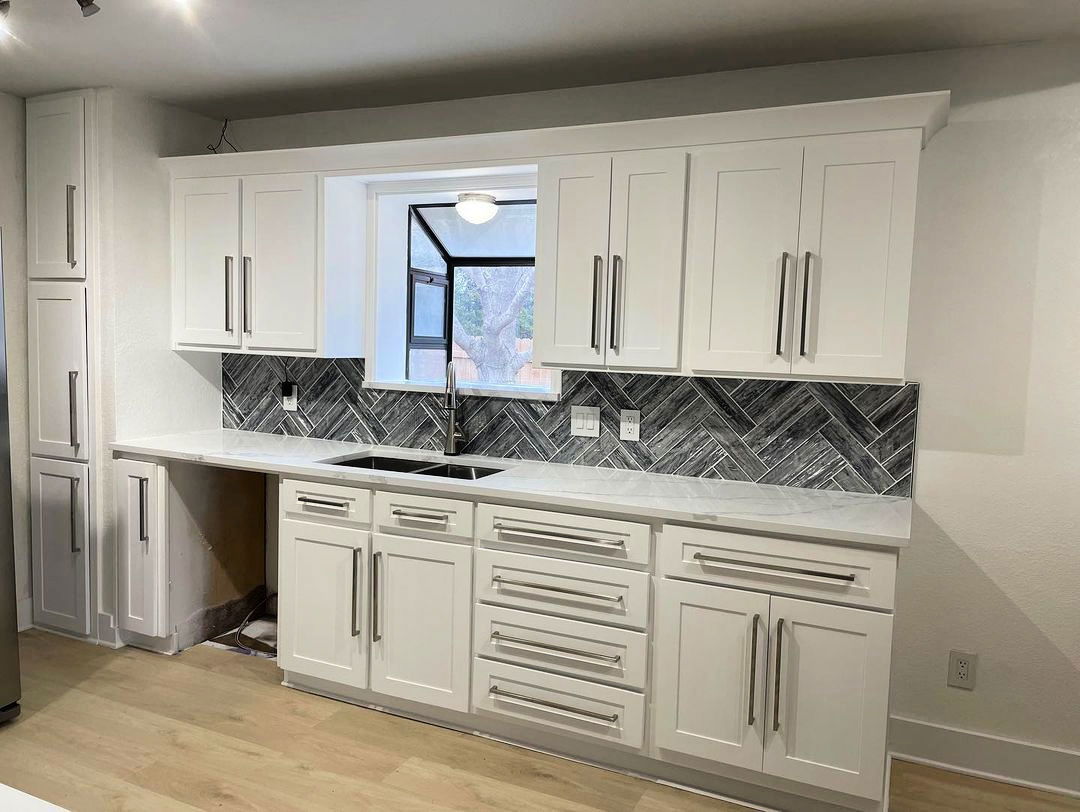 Add new handles and knobs
You can create a whole new look using new handles and knobs that can replace older styles that were on your cabinets already. Don't throw them out since you can use them on other DIY projects later, just put them in a place where they'll be safe until you need them. When it comes to changing hinges, you can choose to pick modern hinges that might update the look you want to have.
Hinges and knobs can be replaced with updated and modern looks and there are many varieties you can choose from. Although you can buy these items online, it's better to check out the variety they have at home improvement centers like The Home Depot. You can also bring an old handle so you can check if the holes where it attaches to the cabinet line up. If they don't, you'll need to drill new holes filling the old ones with wood putty before painting.
Add cabinet lighting
One accent that makes newly painted cabinets look even better is adding some accent lighting. This looks good when light strips are added underneath hanging cabinets. Many styles can include recessed lighting too. Many of the newest LED versions are energy-efficient and often have a remote control so they can be dimmed. This also makes your kitchen look brighter and gives your counter space better lighting for preparing meals.
You can install accent lighting by yourself using very few tools and often just need drilling a hole for the electric cord or attaching a screw. In most cases, all you need is to plug a strip light into an electrical outlet and your work is done. You'll still need to be clever how you hide the wiring so you won't see where the lights are plugged in.