One essential thing that you should have in your workshop is a hybrid table saw. If you're a serious woodworker or even if you use this skill as a source of income, this tool would be indispensable for projects such as furniture and wood crafts.
However, choosing the right hybrid table saw is quite tricky and would leave you having "second thoughts" of what to choose or if the tools you have chosen have the capability to get the job done and if those tools could serve you well.
But what exactly is a hybrid table saw? A hybrid table saw is a stationary saw that contains a motor inside. It's a better version of a regular saw because it's a mix of two tools in one. It both performs the tasks of a cabinet saw, and a contractor saw.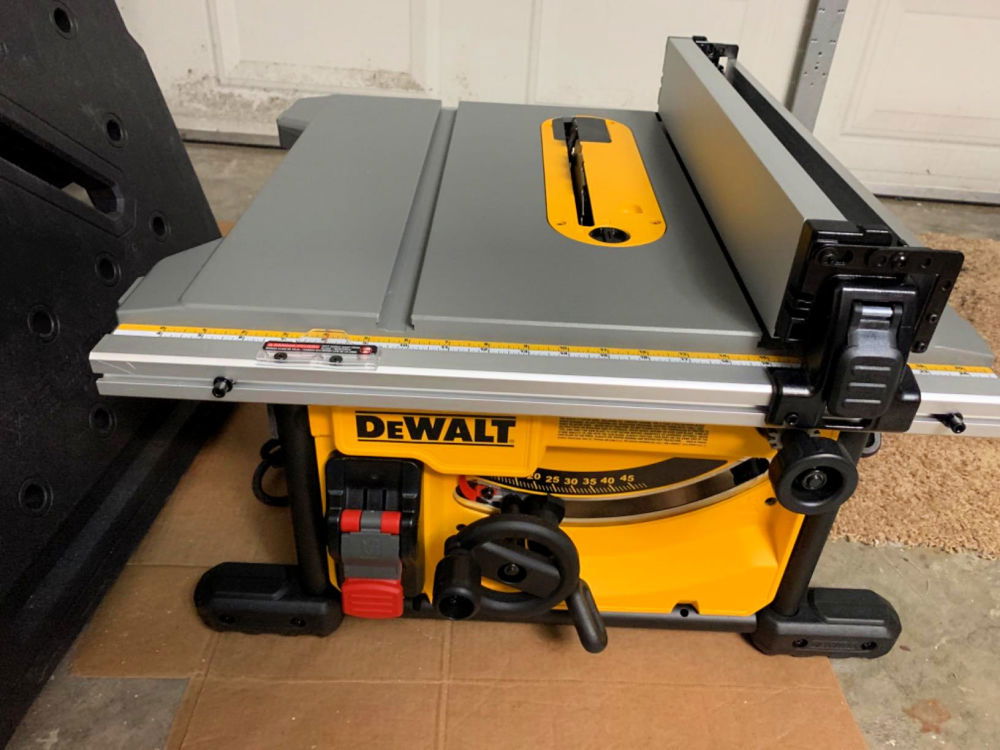 So, why is it better? And what perks does it give to a normal family member or a normal person in dealing with woodworks?
What are the common features of a hybrid table saw?
A hybrid table saw is among the many devices or woodwork tools that make carpentry tasks efficient and convenient. Thanks to the brilliant mind of those who work in that industry because woodworking became a little less hassle. But how does a hybrid table saw do wonders? It is due to some state-of-the-art features that allow one to perform woodworking tasks.
Design and Size
Hybrid Table Saws often have 1-3/4 horsepower making it conducive to perform some woodworking. They are factory wired about 110v AC.
Dust Collection Compartment
Unlike regular saws, hybrid table saws do the dust collection job for you! You wouldn't be stressed anymore with cleaning the mess on the floor. In most hybrid table saws, the dust collector compartment is situated on the base, where it could pose no hassle while it's in use.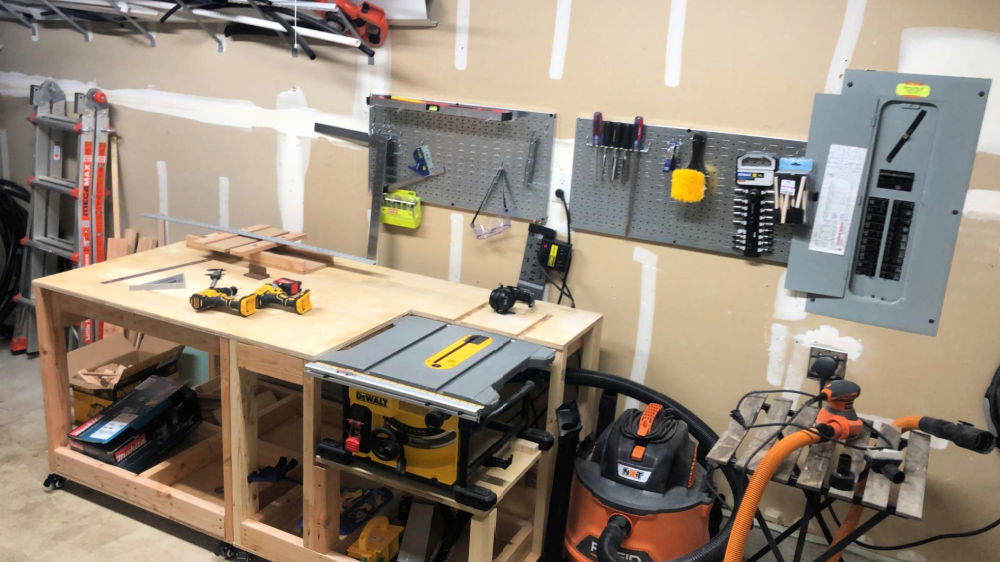 Weight and Portability
Another good thing about purchasing a hybrid table saw is that it has lesser weight and can be bought anywhere. You could easily take and pack it wherever the woods are situated to cut them for detailed woodwork.
Safety Features
Hybrid table saws are composed of some safety components that would enable the user to experience safe and effective usage of the saw. Of course, safety is a major thing and is one of the many things users look into for obvious reasons.
Hybrid table saws often have a blade guard, that part where it guards the blade itself. Aside from that, it also contains a "riving knife." With these elements at hand, one is better off because he/she can produce quality woodwork without compromising his/her safety along the way.
It's like hitting two birds with one stone. With the features mentioned above, it does necessarily follow that using a hybrid table saw provides the user plenty of benefits. But, what are those?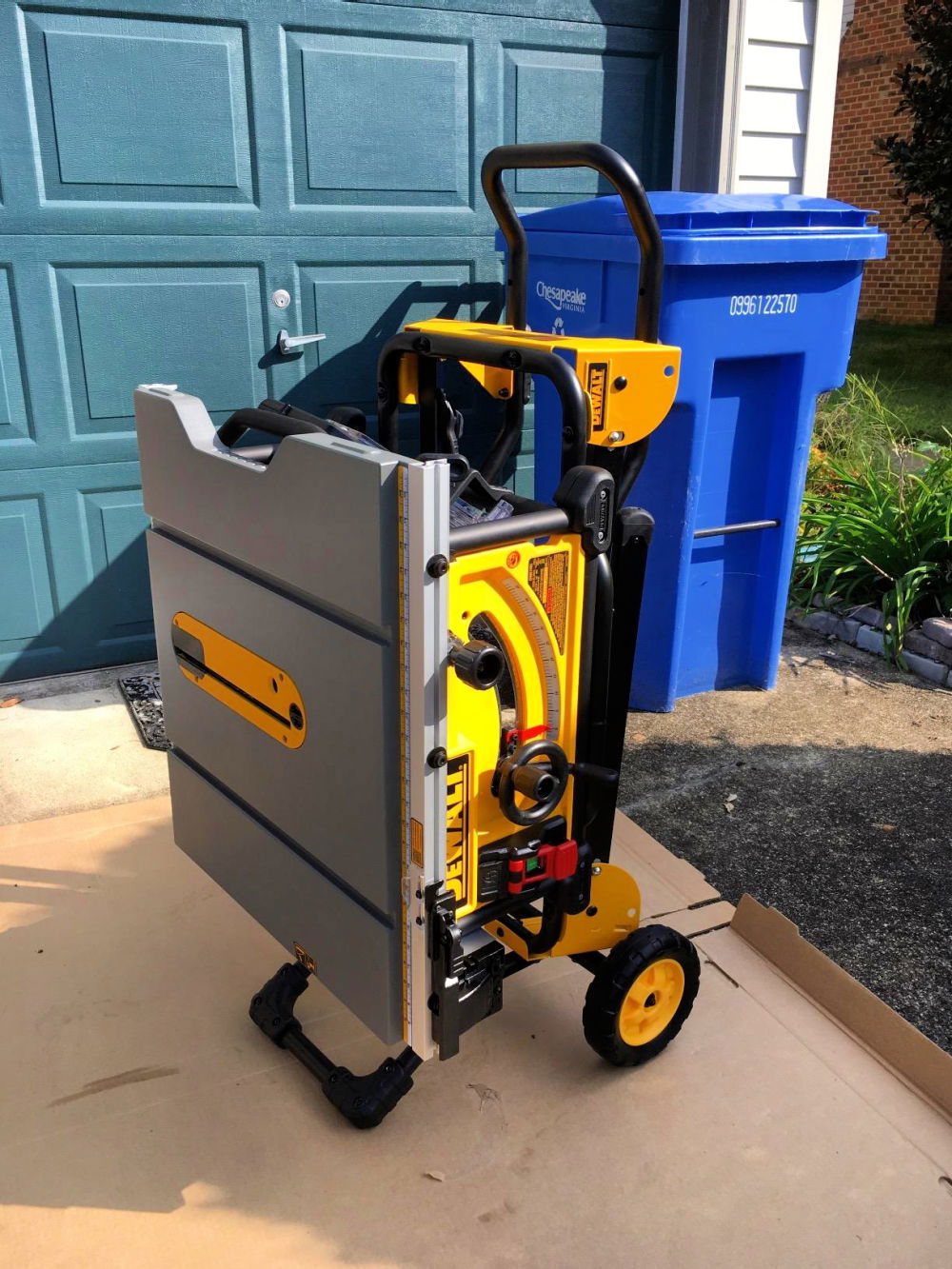 Benefits of Using a Hybrid Table Saw
Better Cutting Feature
Compared to regular saws you see in the market, the hybrid table saw cuts with precision and accuracy. Some would even say that the cut it makes is "outstanding." Thus, if you'd like to achieve durability and a manifested precision in the woodwork cuts, a hybrid table saw is the right tool for you.
Adjustability and "Fence System"
When you love carpentry and doing DIY woodworks, a hybrid table saw would be your friend. It provides a fence system that will enable you to achieve your woodwork goals. And if you have already experienced making projects, you know how important fence system alignment is.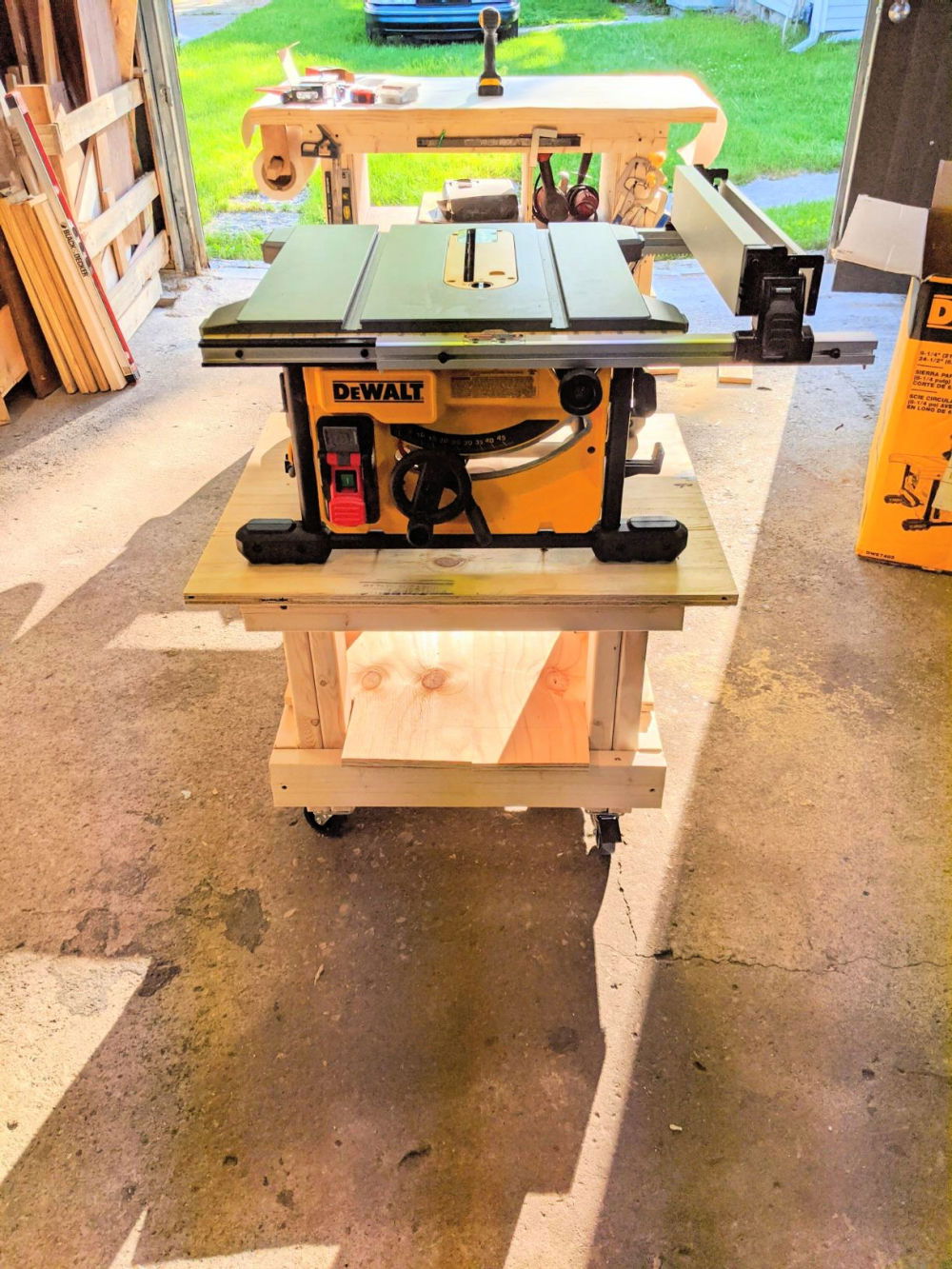 Has Easy Assembly Options
One particularly good feature about hybrid table saws is that even for a first time user of this tool, they will not find it difficult to assemble the parts of the saw. The essential components are built in such a way that they will make assembling very easy and convenient. So even if you're still a newbie, you won't have a hard time figuring out how to assemble it.
Performs the tasks that cabinet saw does
As said earlier, a hybrid table saw could perform the cabinet saw tasks. Yes, we're talking about the heavy-duty tasks of a cabinet saw. Why is it advantageous? Imagine having to spend that task at a lower price and a multitasking device. Imagine the purpose and the cost of those! With a hybrid table saw, you don't have to buy a separate cabinet table saw anymore.
Safety is ensured
Hybrid table saws are designed in a way where the motor is hidden inside a compartment and has a base. This will make the sawing experience much safer. And of course, handling equipment like this requires having safety measures in place.
It collects dust with lesser mess
Part of the good features of the hybrid table saw is that it has a portion that is intended to collect the dust of whatever woodwork you're doing. Unlike regular saws, the dust just scattered or fell off the ground giving you extra work afterward. But with a hybrid table saw, the dust is contained and could be disposed of afterward.
Conclusion
Whatever endeavor you'd like to embark on your life, whether it's interior design, crafts, or woodworking, one thing is for sure. You need the right tools! On matters about woodworking, it is a wise decision to choose the tools that have optimal benefit even if it would cost a little in the beginning because repeatedly, the cost would give a long-term result that applies to using Hybrid Table saws. It may be a little expensive, but the benefits it may give could be promising.
Lastly, never compromise safety with cheap products. No matter how cheap tools are, it would be best if you never disregarded potential hazards. Always pay attention to the potential of a device or a tool to pose threats against your safety. Your works are nothing if you end up injured or having to experience accidents. That's the last thing you'd ever wish. So, we hope this article helps you in choosing the right tool to achieve your desire in woodworking.