Cats are one of the most popular pets in the world. It's hard to deny the fact that they are cute and playful. Such pets can cheer up the owner at any time. But cats need care, and modern gadgets can help you with this. The main plus is that they are not always expensive. Here are the best gadgets you need if you have a cat at home.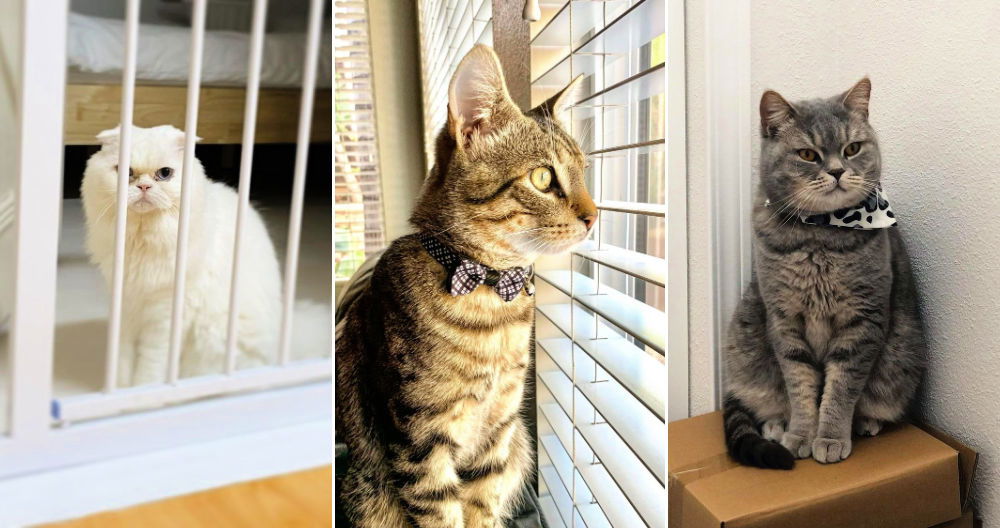 GPS Tracker
Such a gadget is a must if you are afraid of losing your pet. This is especially true for those who live in the house and often let the cat out into the street. Some trackers can be attached to the collar. They are the cheapest. Some options are implanted into the cartilage of the cat's ear.
Do not worry. This procedure is painless and will not harm your pet. An implant or GPS tracker can signal the location of the cat in real-time. You can easily synchronize data on your smartphone and determine where your cat is with an accuracy of several steps.
Smart Feeder
This is another useful type of gadget that will make your life much easier. The fact is that many cat owners work all day. This means that the animal can only receive food twice a day. Two meals a day disrupt the cat's metabolism. In addition, many animals do not know the measure and eat more than required. The Smart Feeder is a device that can dispense food into your cat's litter box. The design of such a device is very simple.
A special container with food opens on schedule. Your cat will receive the correct amount of food and will not be overweight. In addition, it will have a positive effect on digestion and metabolism. But don't forget that you still need to choose the best cat food. Do not hurry. Read the Young Again cat food reviews and make a choice.
Smart Water Fountain
The water fountain is another useful gadget for your home. The fact is that cats don't like drinking water from a bowl very much. The liquid is stagnant and may smell unpleasant for your pet. The water fountain has a comfortable shape that allows your cat to drink in a comfortable position.
In addition, you can adjust the intensity of the water circulation. Some of these gadgets have a touch sensor that activates the device when a pet is nearby. This means you don't have to pay large electricity bills. Some fountains can ionize the water, which is a definite advantage. This will have a positive effect on the health of your cat.
Automatic Cat's Litter Box
Cats are very clean creatures, and they need a special place as a toilet. That is why you should choose the automatic cat litter box that will keep your pet safe. These gadgets are equipped with an automatic self-cleaning tray and fragrance.
As soon as your cat copes with the daily routine, the gadget automatically packs all waste products into a specially sealed compartment. As a result, you will not feel any discomfort or unpleasant smell in the room. Such a gadget is also relevant for those people who are away from home all day. You don't have to clean up after your pet or put up with a bad smell.
Smart Scratchers
These gadgets are essential for your cat. Claws grow very quickly, and your pet needs to decrease its length. Special smart scratchers have a multi-layer surface made of glued wood or sawdust so that the cat is not injured.
Such gadgets can also determine the force of scratching and record how many times your cat has used it a day. The main advantage of smart scratchers is that your cat's nails will be sharpened evenly and will not delaminate.
Warm Pet House
Have you noticed that cats feel more comfortable in any box or house? Your pet needs space to rest. But some houses can be quite cold in winter. Special warm pet houses have a soft pillow and infrared bedding that can be heated to a certain temperature.
Such a house keeps your cat warm even in the harshest climates. Sometimes these gadgets are combined with smart scratchers. This will be the most money-saving option if you are going to buy both devices.
Pet Camera
If you are worried about your pet, then a pet camera is a smart solution. This could be something like a GoPro with a collar lock or a fixed camera. The first option is suitable for those whose pets often walk on the street.
The second option is more acceptable if your cat is constantly at home. These cameras can react to movement and monitor all of your cat's actions. You can watch the broadcast online or save the video to an SD-card. Such a gadget will also be relevant if you want to create a video archive.
Robot Vacuum Cleaner
The biggest problem for any cat owner is the coat. Individual villi or even clumps remain wherever your cat lay or walked. That is why a robot vacuum cleaner is the best option. Such a gadget can remember the plan of your home and clean the floor on a schedule. This won't replace your regular vacuum cleaner, but it will keep rooms clean, even if your cat is very fluffy.