Power tools and similar pieces of equipment are indispensable for individuals whose passion is to create and fix things. That's why proper care should be given to these must-have do-it-yourself (DIY) pieces. After all, various types of grinders, sanders, drills, planers, and saws can cost a fortune.
Leaving them in poor condition would be a waste. While manufactured to be relatively tough and resistant to most elements, power tools are not invincible and can be subject to normal wear and tear. So, to let them live a longer life, you need to properly clean and store them.
If you're wondering how to care of your handy tools, below are the steps you can take.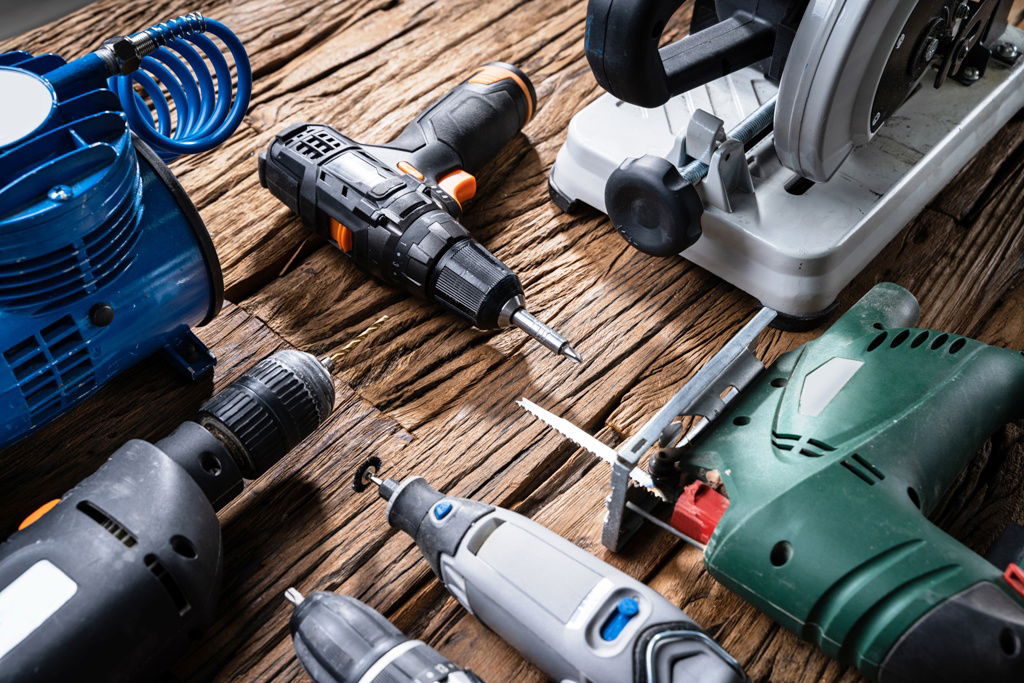 1. Install A Pegboard In Your Workshop Or Garage
Consider the storage space available in your workshop. Things like toolboxes, containers, shelves, and drawers might suffice to store some of your equipment. However, the best set-up for a seasoned DIYer may be a pegboard to hang the tools on your wall.
Also, don't just focus on maximizing the available storage space you have. You also need to make sure that you'll store them where they'll be safe. If you're going to install a pegboard for your tools, make sure to place it in an area away from direct sunlight, rain, and moisture.
So, after finishing your current project and thinking about what you'll do for your next pallet project, you can just hang all your tools properly on your pegboard, away from exposure to harsh elements.
2. Clean Your Tools and Equipment After Use
Make sure your tools' exposed metal parts don't get rusty or corroded. Before you store them, make it a habit to wipe them clean first. After spraying them with cleaning materials, make sure to wipe them dry.
Similar to knob handles, dust, grease, and other debris build-ups can damage your power tools and other equipment, which may reduce their efficiency and lifespan. So, in case you see rust on your tools, immediately use rust removers on them. Alternately, you can spray oil on the rusted parts and lightly brush them with steel wool. Finish the job by rinsing them with warm soapy water. If there's still rust, repeat the process until you completely remove the build-up. And again, make sure to wipe the tools completely dry before storing them.
In addition to wiping your tools dry, you can also place silica gel packs in your storage boxes to remove the moisture inside them and prevent rust from forming. Aside from using desiccants like silica gels, you can also place anti-rust liners in your storage boxes to ensure your tools are safe from corrosion.
3. Lubricate Moving Parts
Any essential power tool for DIY enthusiasts should be kept in top shape by conditioning it. To do that, you must ensure that you lubricate the rotating and moving parts of your tools. This conditioning measure can also reduce the risk of rust developing.
As any DIYer may know, rust is the top killer for equipment and tools. With corrosion, your tool becomes unsafe and difficult to use. Worse, sometimes it can leave them in a state of disrepair.
However, you can't just have one lubricant for everything. Know that there are different types of lubricants. Each has different applications. To know which lubricant that you need for your tools, check with the manufacturers. If a tool doesn't require a specific type or brand, it's safe to use multi-purpose oil instead.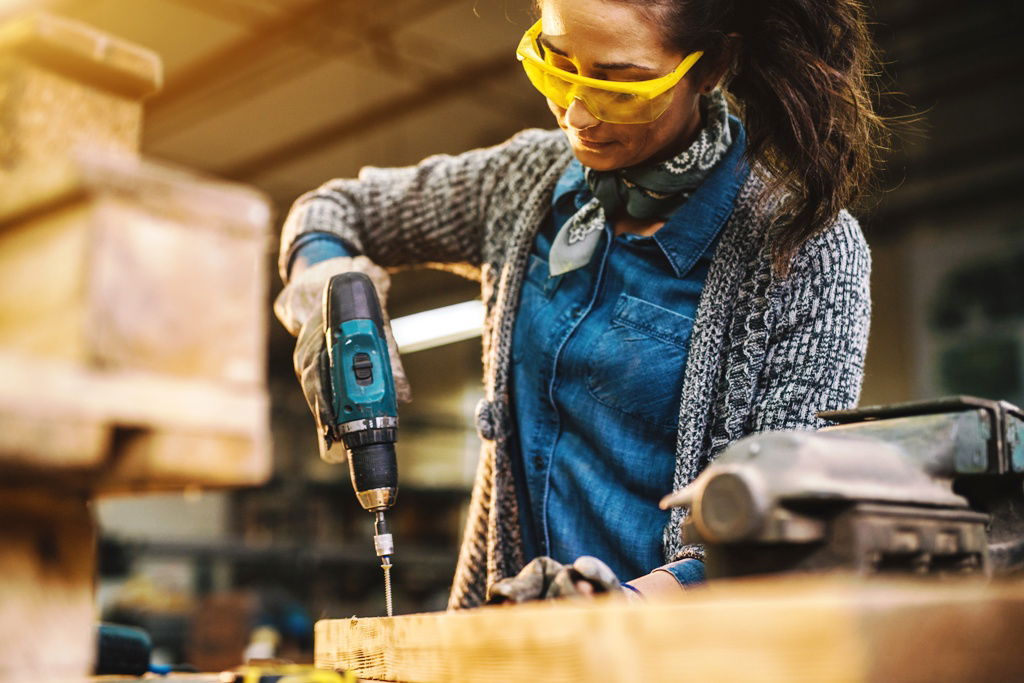 4. Check Your Tools For Any Sign Of Damage Regularly
Most tools can be extremely hazardous when there's something wrong with them. So, before use, always check the functionalities and physical appearance of the equipment and note if anything looks off. For instance, check for any dents, rust build-up, cracks, and other problems.
More importantly, check the power cord for frayed or exposed wires, or any type of wear and tear. Damaged power cords cause serious hazards like electrocution and fire.
6. Have Broken Tools Repaired ASAP
Apart from using only tools that are in good condition, make sure to repair or replace any tool that shows signs of damage. A crack on the housing may seem like a minor issue, but it's better to skip using it. You should get a professional to check it before using it in your next project.
6. Keep Batteries In Shape
Some tools may need batteries to run, especially portable and handheld equipment. Thus, apart from taking care of the tools themselves, you also need to take care of their batteries. Remember that without proper care, these power sources can deteriorate, especially if left unused for long periods. Apart from keeping the batteries away from moisture and extreme temperatures, you should also charge them properly to keep them in great shape.
Final Thoughts
When it comes to your tools, a mix of proper use, storage, and maintenance is the key to keep them in optimal condition. Investing in high-quality equipment along with proper storage solutions can keep your tool inventory robust, and your projects coming in smoothly.