Every house must have a door properly installed. If you are installing your first door or replacing the old ones, then know things to consider. Choosing the right internal doors will set the tone for your home, from cabinet doors to bathroom doors. Although it may seem like a small thing, the finish and style can explain the aesthetics and age of your home. If it's time to modernize and upgrade your space, all the new doors will have an immediate impact. Before purchasing a door, it is crucial to consider several factors. See the content below and know how to choose a door.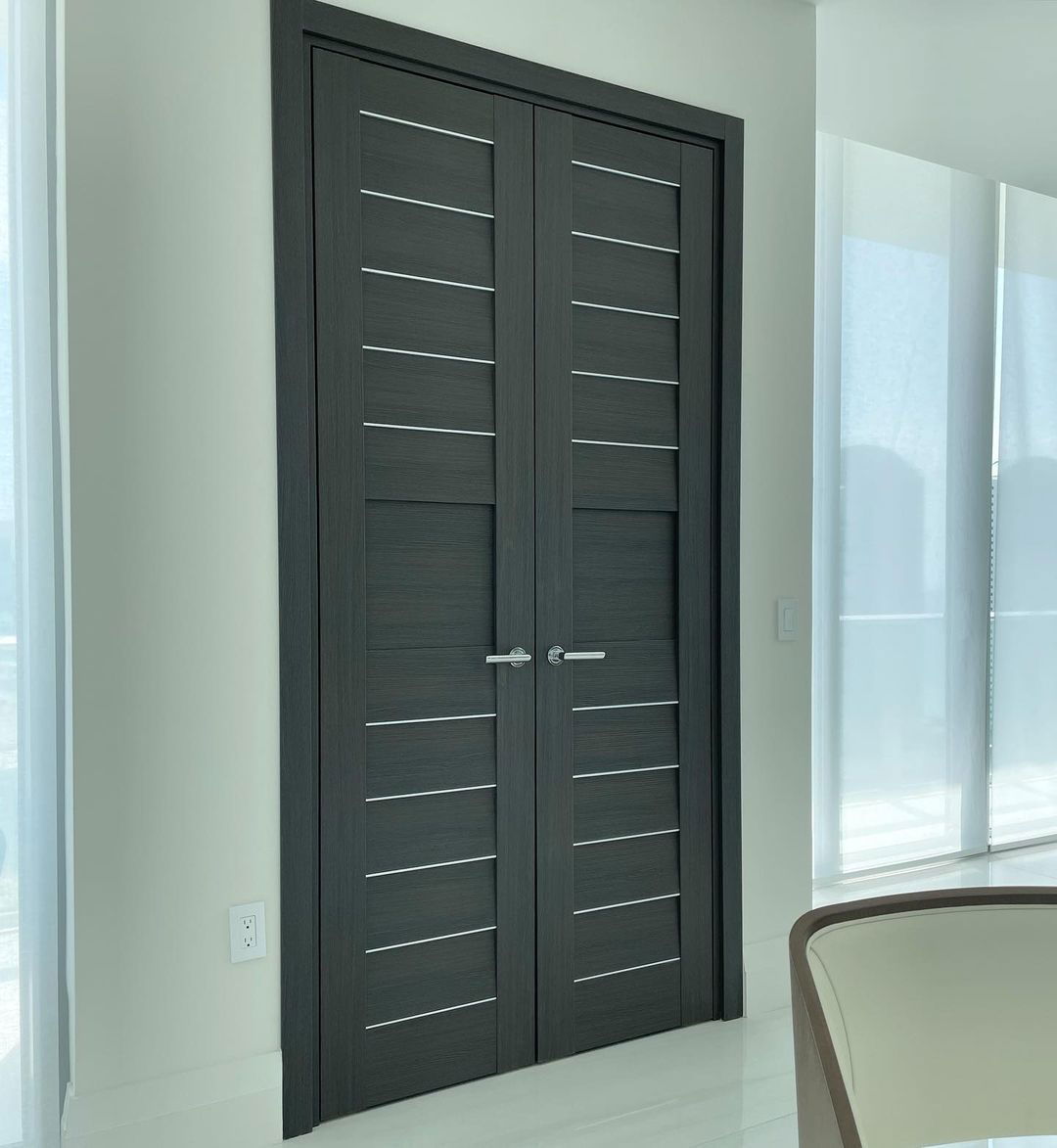 Door Style
Doors maybe not be seen, but they can be an integral part of your room's design style. The door you choose should reflect the overall style of your home at the same time satisfying its intended use. For example, you will not select a massive, ornate door if you transform your house into a minimalist style. The door should match your existing furniture, accessories, and all the items in your home. It is quite important to have a well-designed door since it is one of the main things your guests will see when they visit you.
The style of your door needs to be carefully thought and planned out so it suits perfectly with your house. Other than that, a door needs to be functional enough to deal with the daily traffic of the place it will be installed in. To help you choose the perfect door style that suits your needs, here are a few options!
The arch top door is generally rectangle-shaped with an arch at the top. It is suitable for living rooms or dining rooms, etc.
Barn doors are the type of doors with vertical boards and horizontal bracer boards which will look magnificent in living rooms.
French doors are a great way to add style to your home with glass panes and a frame of your preferred style.
Louvered doors are specially designed doors for privacy and natural ventilation around the house.
Pane glass doors will suit you if you want some light to pass through the doors as it has glass panes in a wooden frame to place in kitchen or living rooms.
Panel doors, as goes by their name, have panels in their frames which can range from glass to wood according to a person's style and house.
Slightly narrower in design, pantry doors are specially designed for food pantries. They usually have a rustic, wooden style to them.
Shaker doors consist of flat panels with a super stylish look for big houses.
Lastly, Z-brace doors are the boards and batten doors forming a Z shape which usually look perfect in barn style installation for living rooms or kitchen, etc.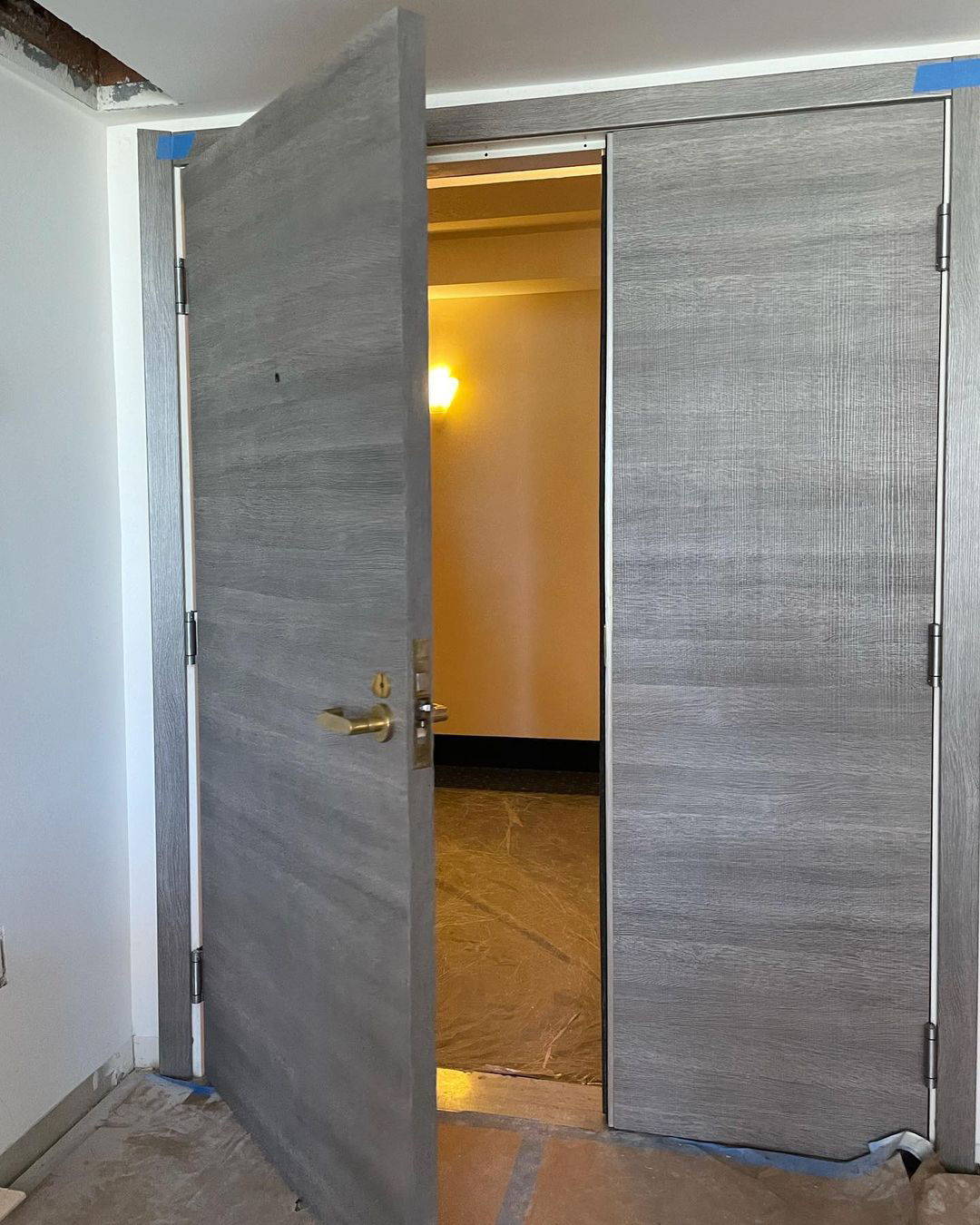 Interior Door Types
Interior doors add a lot of character and style to one's house. They require a lot of thought and attention because they will be one of the most used doors in the house for people to pass through. At times, it may also serve purposes like reducing sound transfer or separating a large space into different compartments, hence, it is crucial for it to be sturdy and functional. Interior door types come in a wide range and here we have listed some of the most popular ones for you.
Hinged Doors – This is one of the simplest and most common types of door that opens towards you and has a doorknob to open it. The hinge is placed on one side and such doors have two to three hinges attached to them with a basic framework on them.
Folding Doors – For a wide area, such a type of door is used which are hinged together in pairs and when closed, they fold together to cover a large space easily.
Bypass Doors – These are often lightweight sliding doors that hang from above and are mounted in pairs or by threes. Mirrored bypass doors are often preferred for closets in one's bedrooms.
Wall-Mount Barn Doors – These interior doors glide across the wall and are perfect for anyone looking to save space but also adds style to the house too. These barn-style doors are available in various styles ranging from contemporary to rustic ones.
Pocket Doors – These types of doors are perfect for the place where there is no space for doors to swing so this pocket door glides into a 'pocket' that is usually installed in the wall. It is super space-saving along with a nice and stylish touch. The pocket where the door slides into has a side jamb so the door can easily slide and fit into the space.
Decide What Function You Need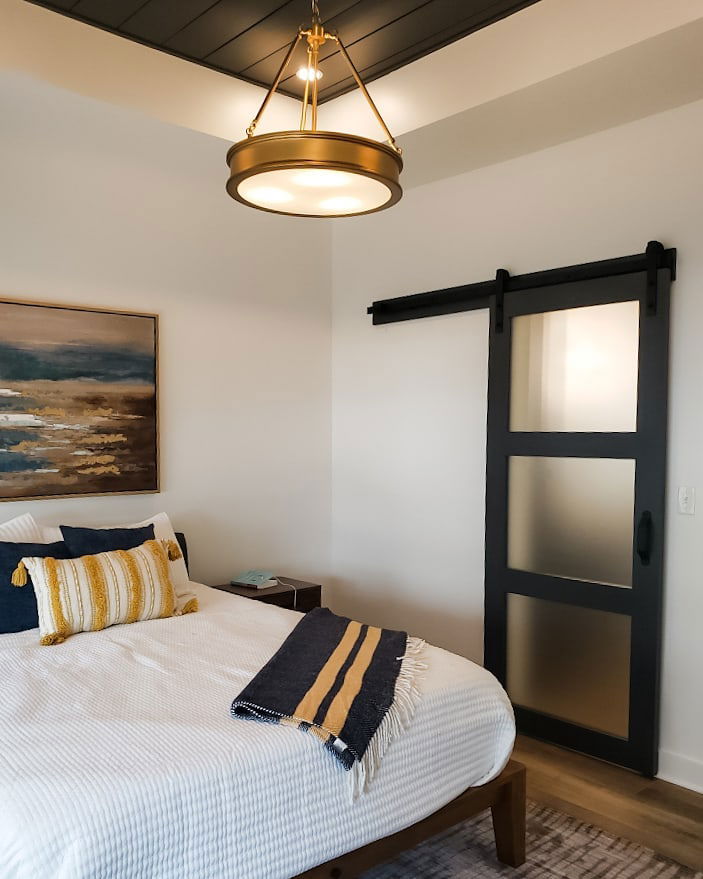 Now that you know the type of door, you need to decide what function you want. You have three main options for door hardware: bed and bath, hallway and closet, and idle.
Bedroom & Bath – Choose bed and bath hardware for rooms that require additional privacy. The lock button can fix the door from inside the room and turn the knob or lever to unlock it. As said, bed and bathroom door hardware are best for bedrooms and bathrooms, but they are also prevalent in-home offices, for example.
Foyer and Closet – Choose closet hardware for doors that do not require privacy. The latch will help keep the door closed, but there is no locking feature. Hall and Closet handles and levers are best for any type of closet, even if you don't want them to be able to lock on the children's bedroom door.
Inactive – Idle knobs and levers are primarily decorative. They are most often used on the non-functional side of doors and other doors that do not require a latch.
Choose A Suitable Material
Various materials can be used for inner doors, and it is vital to consider each material's advantages. Some of the most common include solid wood veneer doors, which provide solid wood's aesthetic appearance. This material has no disadvantages of aging or breakage. Their profits are also higher. The aluminum veneer door uses synthetic aluminum foil to reproduce the appearance of solid wood. Again, this achieves the appearance and is a more affordable option. The molded door uses a single piece of molded wood grain, which looks like a traditional panel door. You can find molded doors in various designs and enamels to match the overall look you want. Finally, the heavy door is not very beautiful but has the great benefit of sound insulation, which is very suitable for large families and families with a lot of noise.
Fit The Door
When looking at the design of the internal doors, make sure you know how big the door should be. This is because you need to know how much you need to trim. Doing it wrong may completely change the appearance of the original design, but if you do it right, you can have a beautiful new door.