Gatherings are always fun, whether they involve inviting friends over, neighbors, family, or all of them together. Yet, having people over for a party might be a bit far from fun. So, if you're planning to throw a party yourself, then this article is for you.
A pool party is always the best entertaining party idea for the summer. If you are planning to host a backyard pool party and do not know where to start, we have gathered some tips and tricks to help you prepare for a fun summer pool party.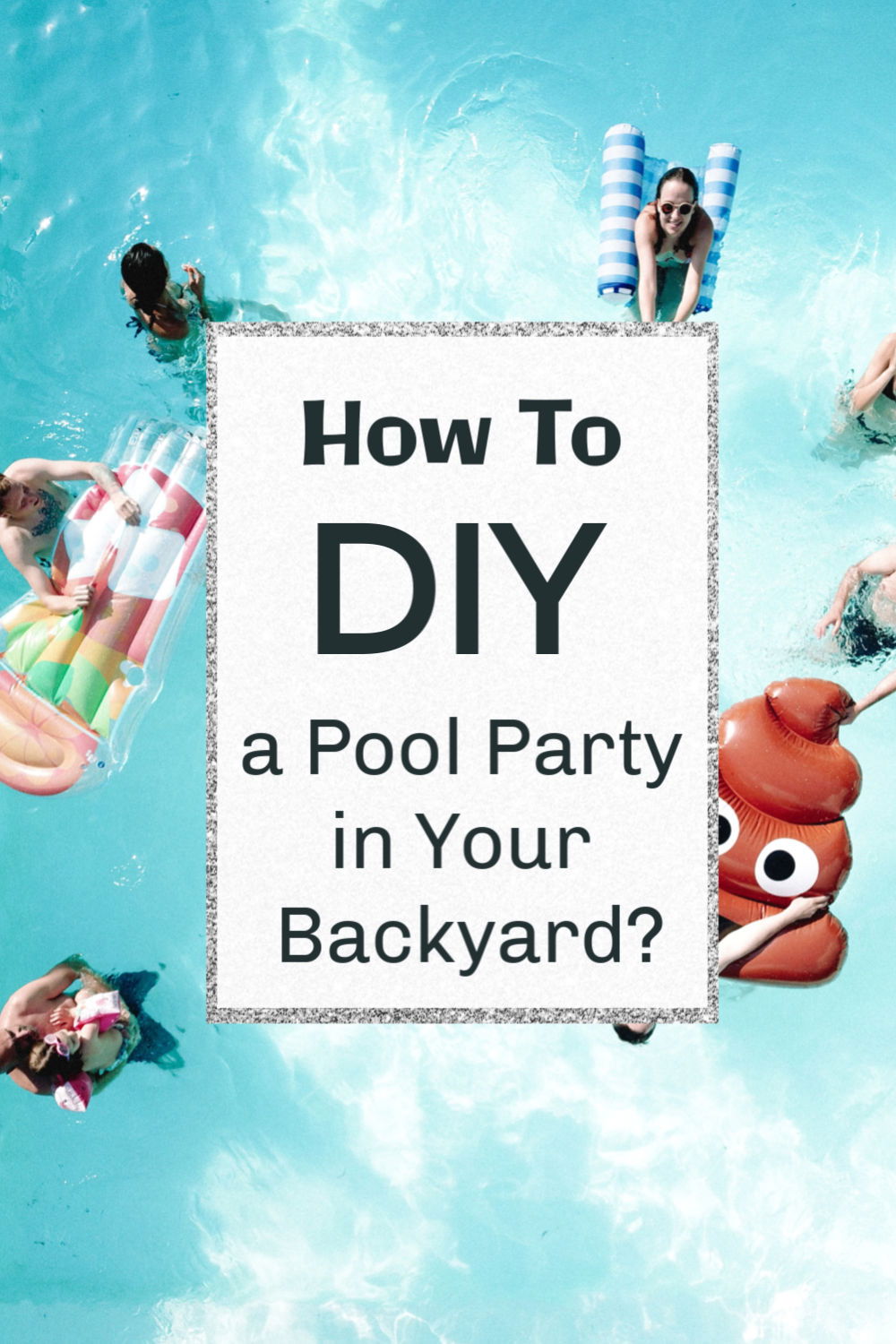 Set a Theme
Set a summer theme for your backyard pool party and use decorations that fit this theme. Having a theme in mind will help you pick the right decoration types and colors. Pick a theme that is fun and suitable for your guests' interests and age. Moreover, remember that a party theme is defined by all party details, such as food and music.
Here are some themes you can pick from:
White bliss – you can create an all-white themed pool party. Buy everything in white: balloons, big swan floaters and tablecloths. You can also pick white snacks, such as white glazed donuts or popcorn. A white bliss party will be stunning if you are able to ask your guests to wear all white as well.
Beach Club – You can throw an elegant beach inspired pool party by using a few simple accessories. Float a bunch of beach balls in your pool, add some seashells on the tables, and maybe hang a fishnet somewhere. You can create a fun centerpiece by simply coloring pineapple leaves with acrylic paint.
70's Party – if all your guests have great taste in music, then throwing a 70's party will be your best pick. It is a good idea to inform your guests of your theme when you invite them, so they can be able to come wearing their favorite band's t-shirt, dress-up as their favorite singers, or put on those sexy vintage swimsuits. For decoration, go for colorful and striking options—lots of disco balls and anything vintage you can find that will go well with this theme.
Maintain Your Pool
Your pool is your party's centerpiece, no matter how small or shallow it is, decorate it as well and make sure it is in perfect condition for your party. If you do not have a pool, you can consider an above ground pool or a fancy outdoor hot tub. Fortunately, you do not need to worry about your electricity bills anymore when purchasing a hot tub, as the folks reviewing goplus hot tub claim that new portable hot tubs can be very efficient in terms of energy consumption. So, it's a cost-friendly solution if you're on a tight budget. After you get your pool or tub, check everything a week in advance to have enough time to fix any problems you might find. Measure PH levels and make sure your pool lights, jets, and filters are working properly.
Invite Your Guests
Nowadays, creating something like a WhatsApp group or a Facebook event will help you when inviting your guests. It also helps you know how many people are actually going to make it, which will facilitate your next steps in planning your own pool party.
Invite your guests as early as possible, so everyone can manage their schedules and be able to show up. Do not hesitate to send a reminder a day or two before the day of your party.
Entertain Your guests
No matter how old your guests are, they will love to have some games to play. Pool volleyball will fit adults more, yet water balloons and water guns will definitely be fun for all ages.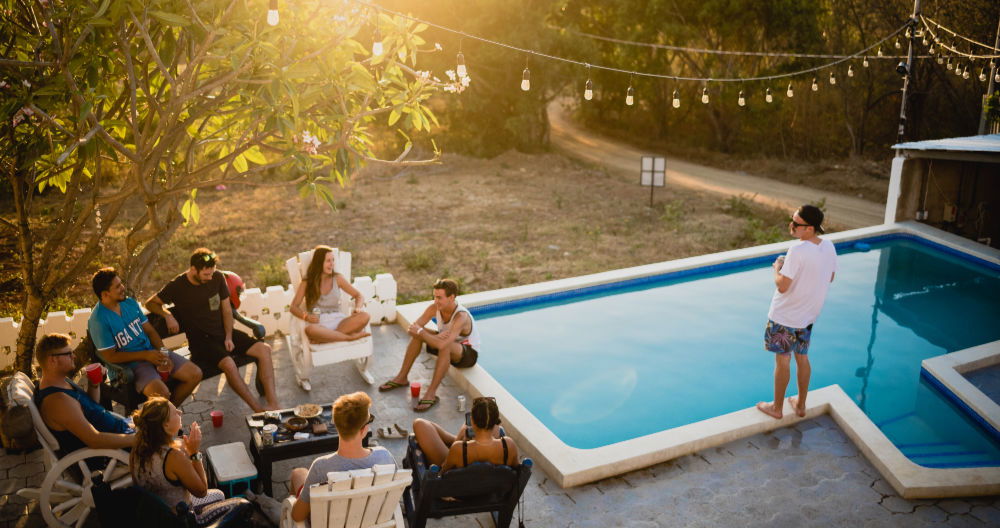 Prepare Your Grilling Supplies
At some point, you will need to feed your hungry guests, and having a barbecue in a pool party is the most entertaining part of any pool party. Barbecues get people together and give you the chance to enjoy preparing food for your guests. You can decide on grilling some hamburgers and hotdogs or choose medium cooked steaks or fresh lobster. The kind of food you will be offering depends on whichever fits the pool party you are throwing.
Use Coolers
Since it is summertime, the weather will be hot outside, and your guests will most probably want ice-cold drinks. So, have a cooler or two around your backyard in the shade. You can also use those coolers used for snacks, such as a freshly cut watermelon or other veggie sticks and dips. If you will purchase a new one, have a look at the new floating coolers that you can place inside the pool. How cool is that!
Select a Playlist
Music is just as important as decorations, if not more crucial. Music is the ultimate mood-enhancer for any party. When playing recorded music in the background, try to create a playlist that includes various artists rather than just sticking to one album by your favorite artist. Of course, it is a definite plus if you are able to create a playlist that matches your pool party theme.
You can place several wireless speakers in different areas around your backyard to have the perfect booming music that can be heard from anywhere in your house. Yet, do not forget to be mindful of your neighbors at nighttime and lower the speakers' volume down.
Provide Shaded Areas
Just in case any of your guests want to stay clear from the hot sun or want to cool off for some time, make sure to create shaded areas for your guests. Create those shaded areas by placing umbrellas in several spots in your backyard. If you do not have enough, you can always ask your neighbors or friends to lend you their umbrellas for a day.
Remember that planning everything right and ahead of time will give you the opportunity to relax and enjoy the party. By using the above tips, you can create an epic backyard pool party yourself—a party that will never be forgotten by your guests.