You finally have your dream house with a backyard like you always wanted. You have friends and family over for weekend barbecues and summer potlucks. It is a blessing to have your own green space to just sit and gaze upon the stars after a long workday. However, this privilege definitely comes at a price. It costs you the time and effort needed to maintain the backyard, and keep it in shape for all of your outdoor gathering plans.
Minding your backyard size and the climate conditions of where you live will help you work out a suitable seasonal schedule to stick to, and organize the way you work around your yard.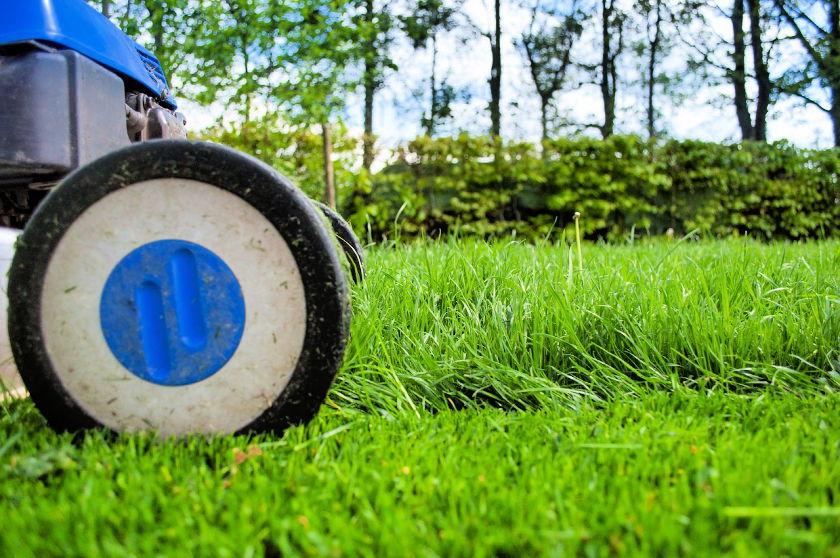 You will find a gazillion kinds of "essential backyard tools" around hardware stores and online. However, here are the top 3 that are guaranteed to make your backyard cleaning as easy as could be:
1. Leaf Blower
This is a crucial piece of equipment that you will need and will use throughout the year. Contrary to the popular belief that a leaf blower is only needed during the fall season when trees are shedding their leaves, leaf blowers serve a bigger purpose. You will need them all year-round to clean all kinds of debris from dirt to small rocks and pebbles and even pesky insects that take over your garden. Traditional handheld leaf blowers are no longer worth it, backpack ones are the way to go. It has been found that these backpack blowers are the perfect replacements for the older versions.
Features vary greatly from one backpack leaf blower to the other, but there are many specs to consider before investing in one of these gizmos. According to the size of your backyard, you will decide on the power and air volume you'd need. Also, comfort; as carrying them around for 30-45 min straight (depending on your backyard size) won't be easy if they are not contoured at the back or have the amazing feature that is the cooling pad to give you breathability as you carry on your cleaning chore.
2. Lawn Mower
Lawn mowing will ensure the health of your grass; making sure that all resources, like water and fertilizers, are evenly distributed throughout your yard. Also, aesthetically; orderly grazed grass will greatly affect the overall look of your garden. Wilderness-like wispy weaklings spreading in your yard are not an attractive sight to behold. There are many kinds of lawn mowers, whether you will need the non-motorized manual mower or the "Walk-behind" type, or you decide to go for the lawnmower car is totally dependent on how spacious your backyard is and how much money you are willing to pay.
Although the non-motor mower is more environmentally friendly, motorized mowers are more efficient and time-saving. Nonetheless, seek greener options, after all, you are working on maintaining your plants so it seems a bit counter-intuitive to be harming the environment while doing so. Recent studies have also shown that such machines could cause considerable harm to your hearing abilities and might even cause hearing loss; that's why you should always remember to take appropriate safety measures and wear hearing protection while operating your motor mower.
3. Sprinkler
Now that you have a mess-clear and freshly bladed yard; it is time to water those lovely flower beds and freshen up the grass. You will be bound by the size of your yard and the strength of your water pressure when deciding on which type of sprinkler to go for. Rotating sprinklers give good coverage and are especially useful for medium-sized yards. But, if you have children at home, they would vote for the oscillating kind of sprinkler so they can frolic around the garden, and cool off during the hot summer days.
Other features to think of are timer-operated sprinklers which can be set to operate at specific time intervals; this is beneficial for forgetful folks. However, gardening-fanatics may not care much about such features as they spend most of their daytime caring for their gardens and do not need to pay the extra cash for the tasks they enjoy tending to personally.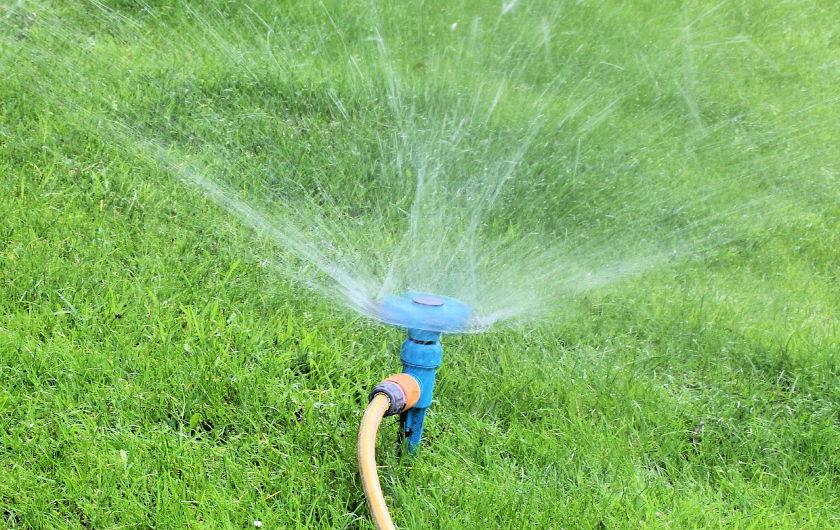 Working around your backyard can be an exciting activity rather than a troublesome task. You will get a sense of achievement and pride when you take a look around your beautiful yard and seeing the fruits of the effort you have put in it. Not to mention, your neighbors will take note and try to follow suit by caring for their own, giving your whole neighborhood an instant, fresh makeover.