Swimming gets you through the heat of summer, especially if you live in a hot climate. Putting a pool in your yard is an expensive process. However, above-ground pools are much cheaper. These are a lot easier to set up, and they're just as fun as their in-ground counterparts. An above-ground pool in the backyard is more than a functional attraction. It is a place for entertainment and recreation, available to the entire family without leaving the house.
It is also less aesthetic and luxurious than its in-ground counterpart, which is why many people are reluctant to construct one. It seems there are two factors to consider above all else in deciding whether to go with an inground pool or an above ground pool: price and appearance. There are many different ways to make the above-ground pool more appealing if you're going to install it as a permanent structure. The following are some essential tips on building above ground pools: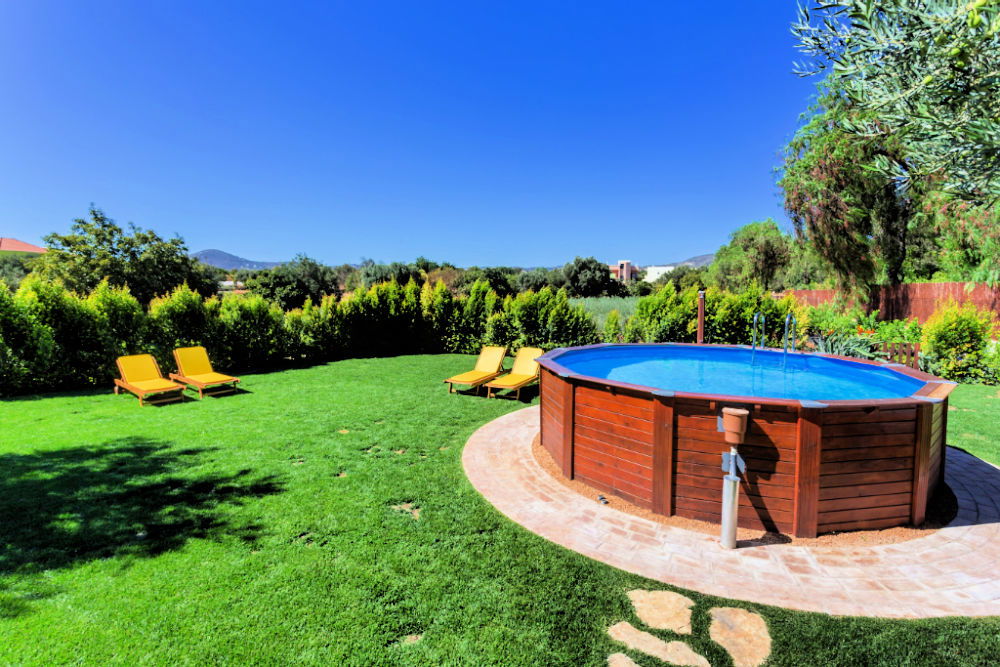 1. Choose Your Above-Ground Pool Design
Choose the type of above-ground pool that you want to invest in. Reliable inflatables like Watson's above-ground pool, rigid walls, and crystals, and resins are all significant types of an above-ground pool. There are numerous types of above-ground pools, and all are very versatile, and you can pick out the style that suits you the best. All structures in a resin pool except for the pool wall are made of plastic. A resin pool is manufactured from plastic, so it can't rust or corrode.
Installing inflatable pools is the cheapest and fastest option available. In contrast to framed or rigid wall pools, they tend to be less durable but lasts long enough. Another option is to have sturdy metal walls on your above-ground solid pools. Among the above-ground pools, rigid wall pools are the costliest, but they are also the most durable.
2. Select The Most Reliable Above-Ground Pool Contractor
Build the above-ground pool with a professional contractor. The advantages of working with professionals are numerous. In addition to having the expertise and equipment required to locate your pool quickly, a professional pool installer will be able to handle whatever challenges may arise in the installation process. Additionally, they can assist you in obtaining the necessary permits to build and install the above-ground pool to meet the local installation regulations and codes. In general, it can take several days and involve a lot of work if you install the pool by yourself. So, better save your energy and time, and leave this technical work to the professionals. When you have the best above-ground pool in your backyard, you can finally host a DIY pool party and have the best summer fun ever!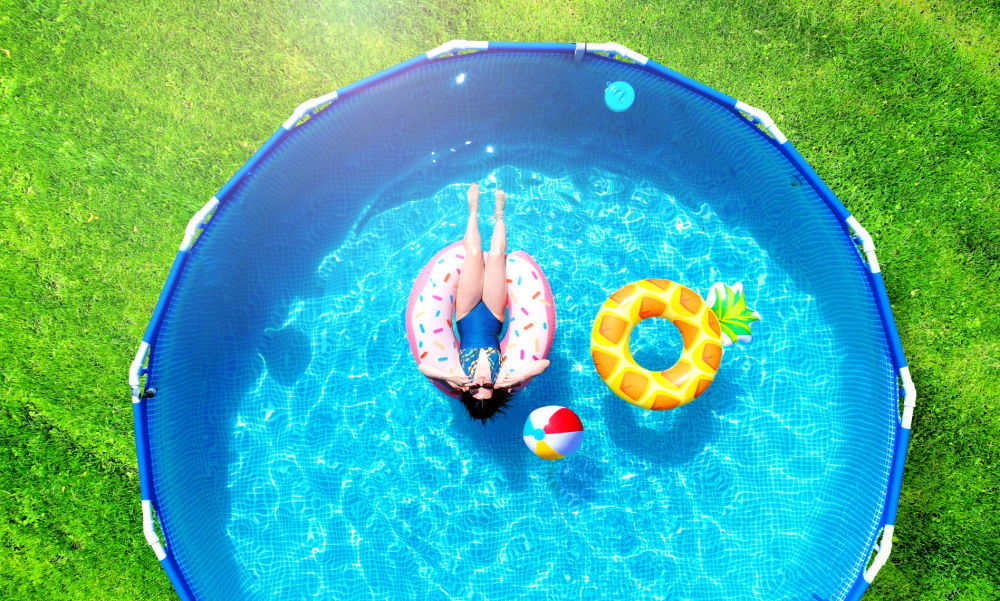 3. Find The Right Size And Shape
Getting an above-ground pool the right size and shape is essential. This is important since the size and shape of the pool will affect the cost and maintenance, and its ability to fit well in your yard. A great feature of an above-ground pool is that it is available in numerous designs, sizes, and shapes today. Your budget and the size of your yard are the two most important factors when deciding on the size of the pool. Take measurements of the diameter of the space where you plan to set up the above-ground pool. Use a piece of string or measuring tape to mark this area. It is essential to plan carefully.
4. Invest In High-Quality Pool Maintenance Equipment
You should invest in high-quality equipment for your pool. For an above-ground pool, make sure to buy a good pump and pool filter to keep the water clean and in good condition. Based on the volume of your pool, you will determine the size and capacity of your pump and filter. A professional should be consulted if you want to get a pump that works efficiently and fits your needs.
Conclusion
A pool is one of the best investments you can make to your property. You and your family can relax in your outdoor area during summer. You can enhance the aesthetics of your home with an above-ground pool. A few changes are usually needed in your backyard for it to be installed on a level surface. However, keep in mind that the pool is substantially smaller since there is no hidden space, but the good thing is it will be treated with far fewer chemicals.
Be sure to connect your pool to the proper electrical hookups before you start the installation. You should also avoid a level spot above tree roots and stumps that can't be removed. It is important to note that the pool's design always entices most of the attention. It is undoubtedly the main focal point of your outdoor area and has a massive impact in defining the overall look of the overall space. A top-quality above-ground pool costs a fraction of the price of a traditional in-ground pool. So, choose to have one installed now and enjoy fun and laughter with the family.