If you just moved into a new home, you'll most likely be facing an empty and bland space, giving you the opportunity to personalize it. Whether you own or rent the place, it's understandable to want to have a cozy home filled with decor that will mirror your taste and preferences.
However, with all of the options available nowadays, it can be daunting to choose which type of decoration to display. Of course, scouring the Internet or some magazines may only make the process even more difficult as you'll be presented with plenty of ideas, rendering it hard for you to choose a theme that'll truly reflect your style.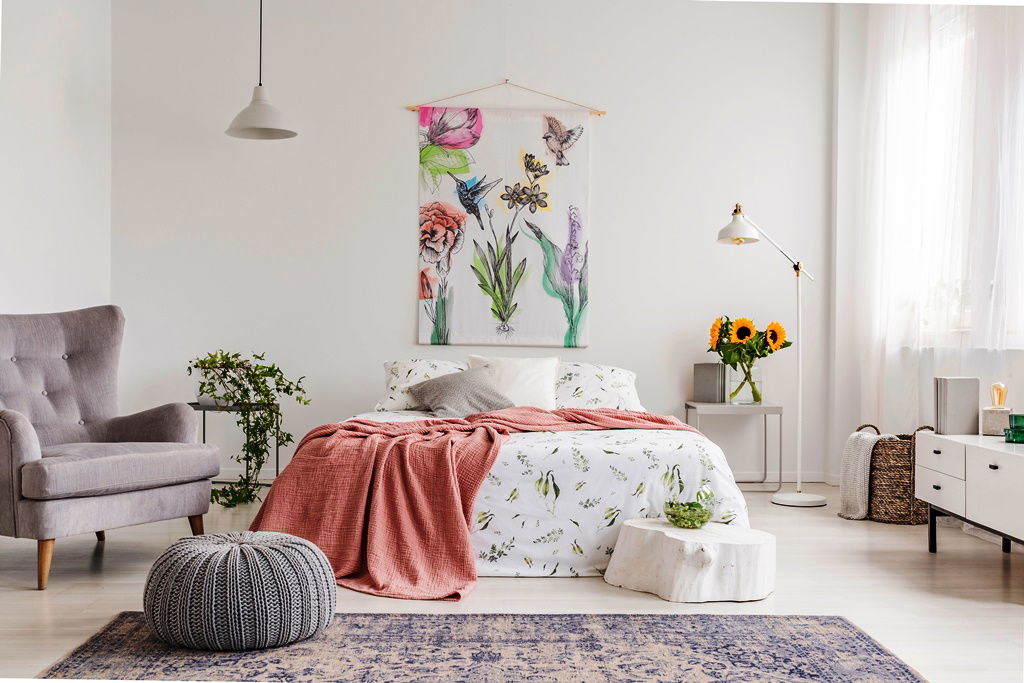 In this article, you'll find some timeless wall decor ideas that'll surely add personality to your space. Not only are these affordable, but they also come in different varieties, allowing you to find the best one that'll add personality to your space.
Here are some wall decor ideas you can consider:
1. Tapestries
Despite being invented a couple of centuries ago, tapestries are still the talk of the town when it comes to home decor. This is evident by the fact that they're still being used in unique ways and are still being made by well-known artists. That's why wall tapestries come in many themes or aesthetics––from landscapes and nature to fantasy, modern art, and impressionist style. Due to the variety, you can rest assured you'll find a tapestry to solve any decorating challenge you're facing.
For instance, a small room may not go well with a large wall decor as it may make the room too crowded. Since tapestries come in a lot of sizes, you can still find a way to incorporate one in a small room. Also, furnishings that are bland will be given more character once they're paired with a beautiful tapestry.
Creatively using tapestries can solve or at least minimize many decorating problems. Wall tapestries can give a flash of color to a room or open a window to another place or time with its designs, allowing you to give your space some personality, charm, and, most importantly, a sense of comfort.
2. Wall art
If you have the perfect wall art, you're guaranteed to have personalized and unique decor that you'll be proud to share with friends and relatives. Fortunately, wall art is easily accessible nowadays. If you want added convenience, you can purchase wall art from a reputable seller online. You may also check out local art fairs and galleries. You might be surprised to find underrated gems in your own area.
Here are some of the benefits you'll gain when you decorate your space with wall art:
Reflects your personality: If someone enters your home, they get a glimpse of who you are via your wall art display. A family-oriented person will usually love hanging pictures of their children or other family members. A nature lover, on the other hand, may resort to art pieces inspired by wildlife.
Gives a splash of color: Not only will the right wall art personalize your space, but it can also add color to the room. For instance, if you want a soft ambiance, go for pastel pieces to keep the space breezy and bright.
Creates the perfect atmosphere: Although only taken as an afterthought, wall art is an important aspect of a room makeover, as it can be the final piece to complete the theme you're going after. If you want a room to feel cozy and relaxed, find cool-toned pieces. If you're decorating your music room, showcase music-inspired art pieces.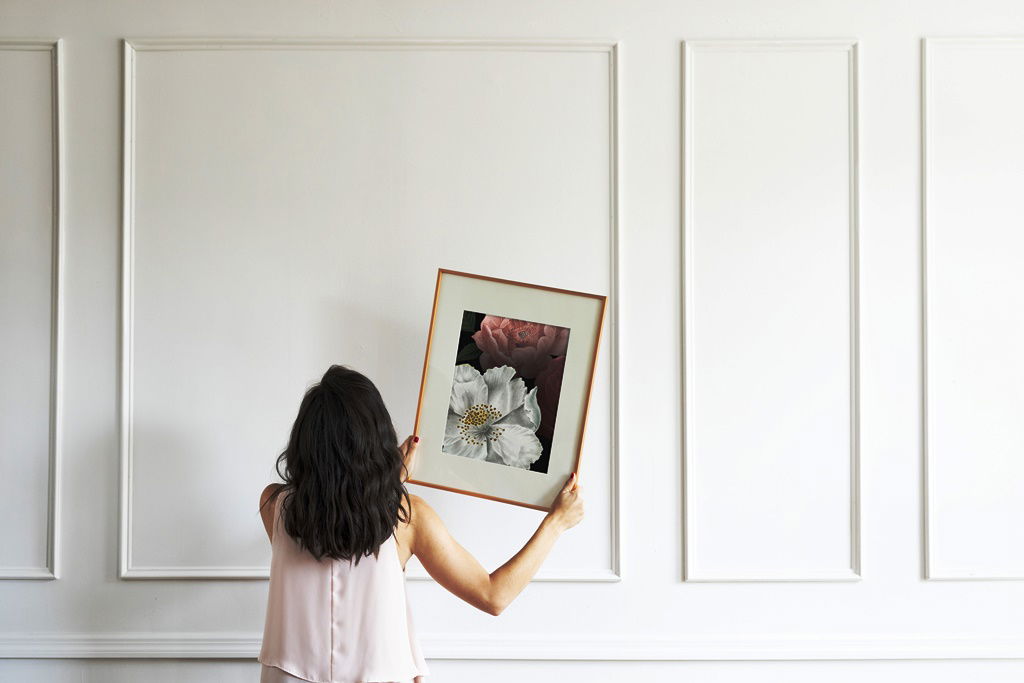 3. Add an accent wall
If you don't want to add objects to your wall but still want to personalize it, consider creating an accent wall instead. You can achieve this by painting the wall with a bright and bold color. The good thing about an accent wall is the fact that it can have a huge impact on a small space, as it can make the room appear bigger.
Here are some benefits of an accent wall:
Bring variety and personalization to a room
Gives you a chance to paint the wall with bolder colors without necessarily overwhelming the space
Gives the room a focal point
4. Show off your houseplants
If you want to cultivate peaceful, eclectic energy around your home, then you can introduce houseplants to your space, particularly on your walls. Now, you might be thinking, 'how can you possibly decorate your walls with houseplants?' Here's how:
Statue plants: Just tuck the plants inside the head of a statue, which, in turn, can be attached to a wall. Through statue plants, you'll surely transform houseplants into a statement piece.
Use baskets: With their natural material, using baskets to store your house plants will give warmth to your home. If you want a sturdy option, use a basket that's specifically designed to display plants.
Plant library: If you want to revive an unused bookcase, or if you have an old shelf, repurpose it as a plant library, which is a good way to display houseplants.
5. Use wallpapers
Using wallpaper to decorate or personalize your walls is a very common strategy among homeowners. And it's still considered the most cost-efficient way! By doing so, you can make sure that your entire wall or home will instantly have an elevated look. Not only do wallpapers come in thousands of colors and patterns, but it's also temporary. So, you don't need to worry about losing your deposit if you're renting, as you can safely peel them off. You can also change the design anytime you want.
Final words
Personalizing your space is one of the most important things you should do if you truly want to transform your house. Besides, your home is supposed to be a comfort zone that you can retreat to after a long and tiring day.
Fortunately, with the tips mentioned above, you're on your way to transforming your blank and boring walls into something that can reflect your personality, allowing you to impress visiting family and friends without much effort.