We know that a clean home makes us happy, but did you know it also makes us healthier? In fact, a study carried out by Indiana University revealed the better-kept the home, the more exercise residents got. The study begged the question: "Are the types of people who take care of their bodies the same types of people who take care of their homes?" It concluded that people would do well to concentrate on increasing housework.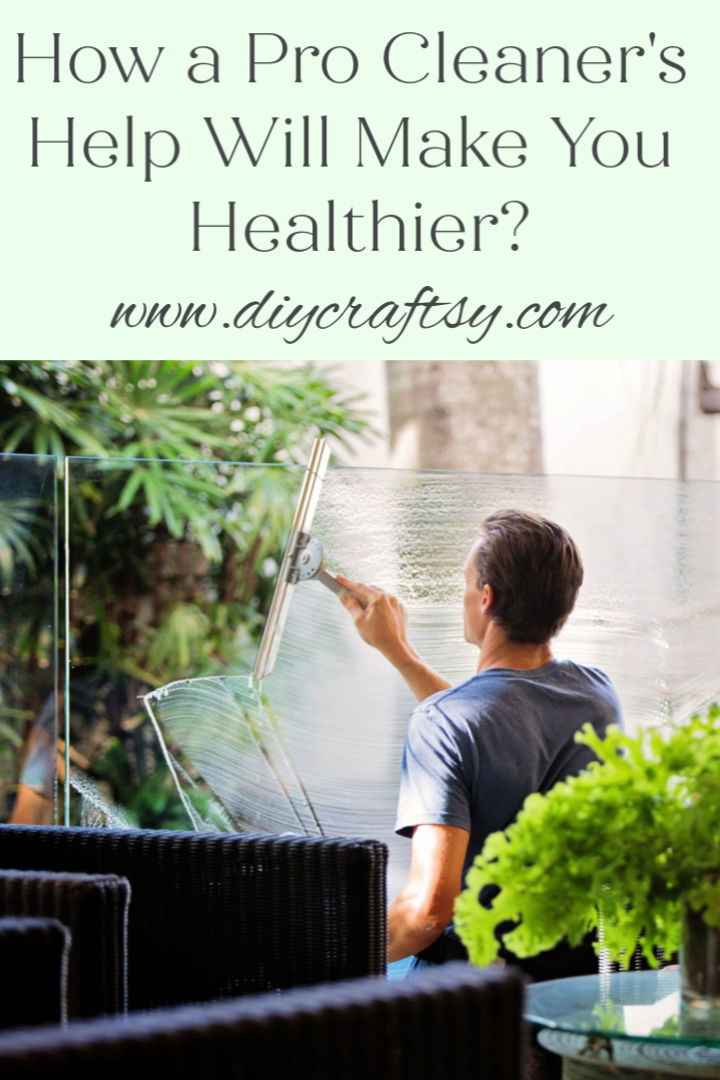 We all know, on a logical level, that we should keep our home clean, but we don't all follow that logic. Yet, upon learning that an unclean home can and does affect our physical and mental well-being, perhaps we'll take the matter more seriously. We're sure that after reading this, you will understand better why it's important to keep your house clean and why you would want to hire professional cleaners to reach an optimal level of cleanliness in your home.
Better food choices
So, what does a clean house has to do with making better food choices? There's a lot of evidence to support that when we're under stress, we reach for our comfort foods, which are rarely healthy choices. Usually, they fall into the category of too much sugar or just plain junk food. It's no secret that a mess causes stress. It makes us feel anxious and overwhelmed. The relationship between clutter and stress is real, and when there is too much clutter, it's difficult to clean your house.
Back to the food choices; subjects in a study who had been working in an organized space were twice as likely to choose an apple over a chocolate bar as those who had been working in a messy area.
Germs
If we listed the types of bacteria that could be in your home right now, there wouldn't be enough space to write anything more. Another study showed that there are over 340 bacteria on 30 different objects in a regular home. Not all types of bacteria are harmful, but many are.
The bacteria spread from person to person, or from person to surface and surface to person. The most common items that have loads of bacteria are surfaces you'll probably guess on your own, such as kitchen counters, sinks, and tubs. Less obvious items are doorknobs, handles, light switches, remote controls, and computer keyboards, among many others. The viruses and germs on these items spread onto your hands when you use them. There's practically no getting away.
Hot and humid weather—like during summer in Bungalow, Queensland—plays a role in the survival of germs. That means your home needs professional house cleaners in Bungalow to give it a thorough clean and scrub all those areas where germs tend to be active. Deep and professional cleaning is an important factor in your home or office and can help reduce the spread of viruses that can get you sick.
Allergies
Lots of people are affected by allergies. Dust mite allergy, for example, is an allergic reaction to tiny bugs you can't see that live in dust. Your house doesn't have to be covered in dust for these little bugs to make your home their home. Over time, dust and allergens from dust mite eggs build up in carpeting, bedding, and upholstery, playing a role in worsening allergies and asthma. Common signs of this type of allergy are a runny nose, sneezing, itching, red eyes, and more. More severe cases can cause difficulty in breathing since you could experience a tightness in the chest.
There are other yucky things about dust mites, which can be controlled when your home is cleaned professionally. Even if you dust every few days, that's not enough to keep those bugs at bay. You need more frequent carpet and upholstery cleaning, which can go a long way in keeping you and your family healthy.
Mental health
We talked a bit about your physical health, but your mental health is just as important. People have been proven to be more prone to depression when their home is unkempt or unclean. Learn more about depression here: https://www.betterhelp.com/advice/depression/. It's even been shown that a good clean of the home can make you more optimistic after experiencing any type of failure, be it a relationship or a business deal.
Given that cleanliness is so important, you'd think we'd find it easy to keep our homes clean. But we usually don't. Lack of time and busy schedules don't typically allow for a thorough cleaning, which is why you need professional services. All you need to do is find a reputable company, and reap the benefits of a clean home.