Living with roommates can be a great way to meet new people when you move to a different city or if you are starting your career. You get to experience being in a big city with people who may be in a similar position to you in life.
There is also the advantage of saving a lot of money on rent, which you can use in savings or use to enjoy on weekends. The issue is that if one or more of you also works or studies from home, the place may feel cramped.
We've put together five tips to help you craft a shared bedroom and office space with roommates.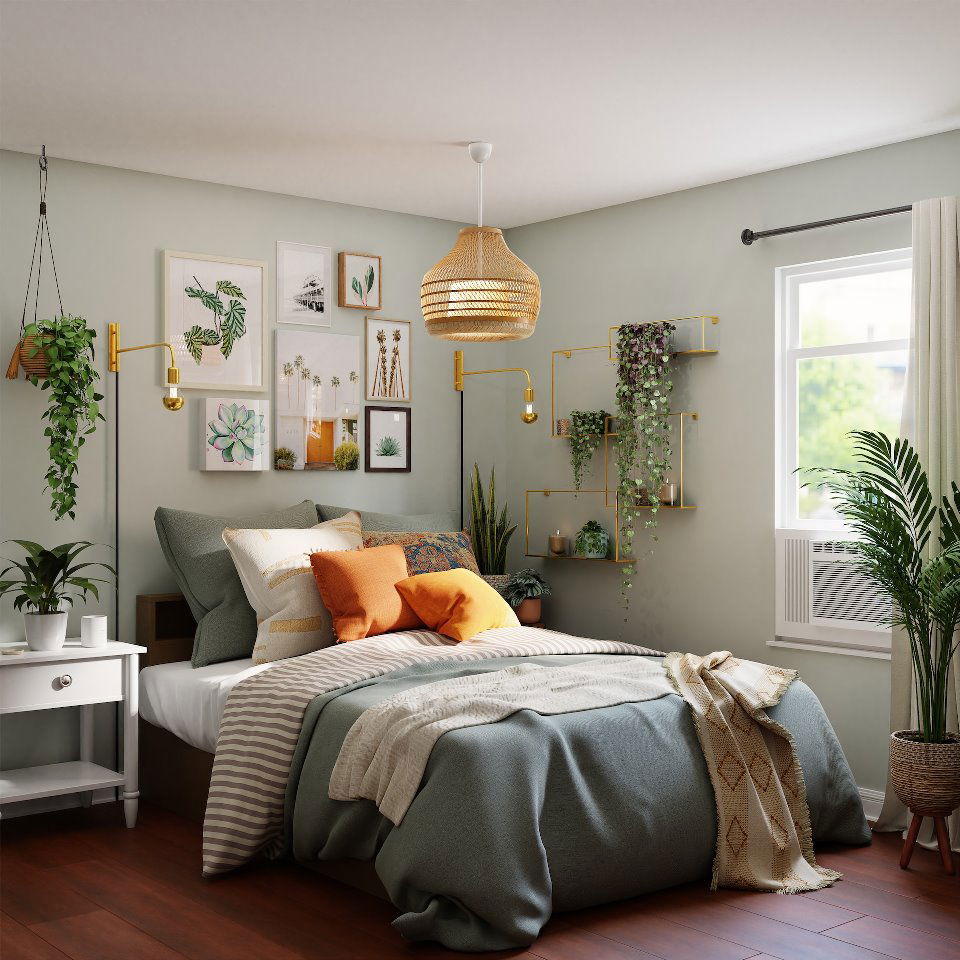 1. Work With Your Roommates
Before deciding to rearrange your bedroom or workspace, talk with your roommates. Most of you are probably students, so you do not want to impact someone else's college experience negatively. Whether you are in UCI student housing or an off-campus apartment, work with each other to find the ideal balance for the space.
When roommates talk it out, they may realize there are some ways they agree on how to use the space. Those common ideas can allow you to find the best balance that gives everyone the space to live, work, and rest throughout the week. If one person tries to rule over everyone else, you may end up with one or more resentful roommates.
2. Use Wall-Mounted Lights To Save Space
Setting up wall-mounted lights is a great option to give yourself more space on your desk. These are useful as they allow you to have other items on the sides and edges of your desk, giving you more space for books, papers, and laptops.
An issue you likely have when living in a smaller space is that you have a tiny desk that needs to be accessible for you to use for work or anytime you need to sit down and do something. Desk lamps can be huge, while tiny ones do not emit enough light to be particularly useful.
Having larger wall-mounted lights ensures you have more than enough light when working while freeing up space.
3. Hang Your Storage To Avoid Clutter
There are many innovative ways to use storage containers and accessories to hang your everyday items. Say you have many knick-knacks you use when working, drawing, or playing video games. Rather than having these items take up desk or drawer space, you can hang them near your desk.
Such an arrangement makes them easily visible, allowing you to pick up the needed item. Putting them away is also easy, as you tuck them into the hanging storage area where they go. Then you can use your drawers for other possessions while keeping your desk clear.
4. Use a Sofa Bed or an Air Mattress
Say you are sharing a room with someone while you are hoping to work in that shared space as well. Beds often take up more than half of a small to mid-sized bedroom, but you can ensure you get a good night's rest while maximizing space in several ways.
You can invest in a sofabed for sitting during the day and sleeping at night. Many single-seater sofa beds would be great for student life. Unfortunately, these can be slightly expensive, which may not be ideal for every student.
An air mattress is also an option if you are on a very strict budget. All you need is some carpeting underneath it if there are hardwood floors, as you do not want the floor to poke holes into the air mattress. Then you can set it up before sleeping and move it away when you are up. That leaves the entire bedroom for space clear for the daytime.
5. Make the Most of Space Under the Stairs
If you live in a large apartment with two floors or are sharing a house with roommates, there may be unused space under the stairs. People often forget to utilize this space, but it can be handy for storage or other purposes.
You can set up a tiny desk and home office when the space is large enough. If your place only has a very small space under the stairs, you can use it for storage, which would help limit clutter in other common living spaces.
To Conclude
The best way to ensure that you can enjoy living and working in a shared house or larger apartment is by working with the other people present.
Communicate with your roommates about your ideas and be open to their suggestions. When you work with each other, you can craft pleasant, functional, and easy-to-maintain spaces.
Rather than getting on each other's nerves, all of you can live and work in harmony for the rest of the year.