Discover the art of ribbon DIY and add a touch of creativity to your life. Find 25 fun and easy DIY ribbon craft ideas and things that are easy to make with ribbons. Ribbon crafts offer endless possibilities for creativity, making them perfect for a wide range of projects. From home decor to unique accessories, you'll find plenty of inspiration with these extraordinary ribbon craft projects. From making ribbon wreaths for Halloween to crafting a vibrant ribbon hair bow, these projects will surely unleash your creativity.
Find many creative ribbon craft ideas that cater to all skill levels and interests. These ribbon crafts include detailed step-by-step instructions that make it easy for beginners and experienced DIY enthusiasts to follow. Discover various techniques for incorporating ribbons into your crafts, from simple ribbon bookmarks to elegant silk ribbon pillows. Additionally, you will learn how to repurpose items like old CDs and flip-flops for beautiful, one-of-a-kind DIY ribbon crafts.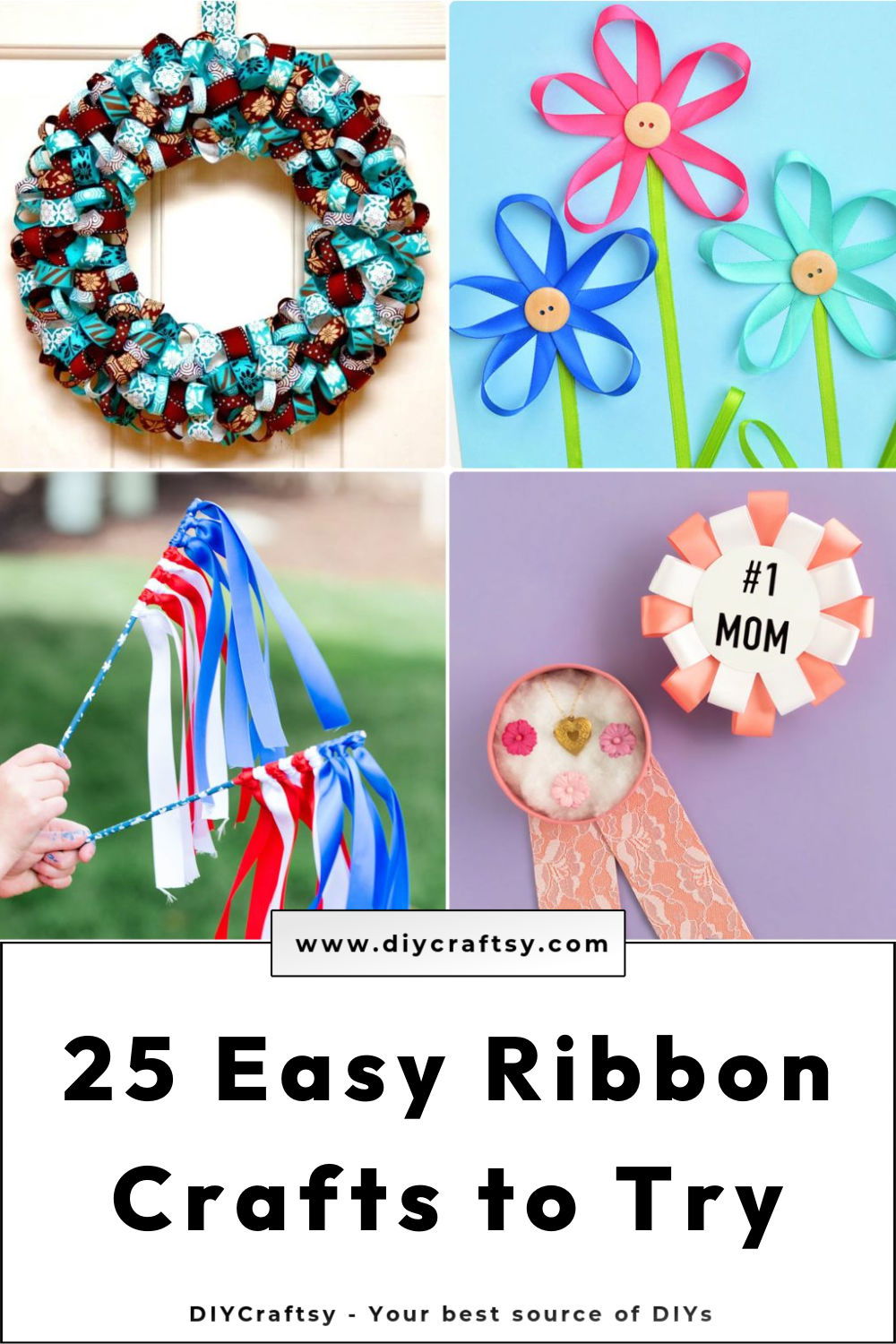 These easy and fun ribbon crafts are an excellent way to explore your creativity and add a personal touch to your belongings or living space. Ribbons are an affordable and versatile material, perfect for expressing your crafty side. So, pick a project from our list of 25 easy and free ribbon crafts, gather your supplies, and start creating stunning masterpieces today!
1. Making a Ribbon Wreath for Halloween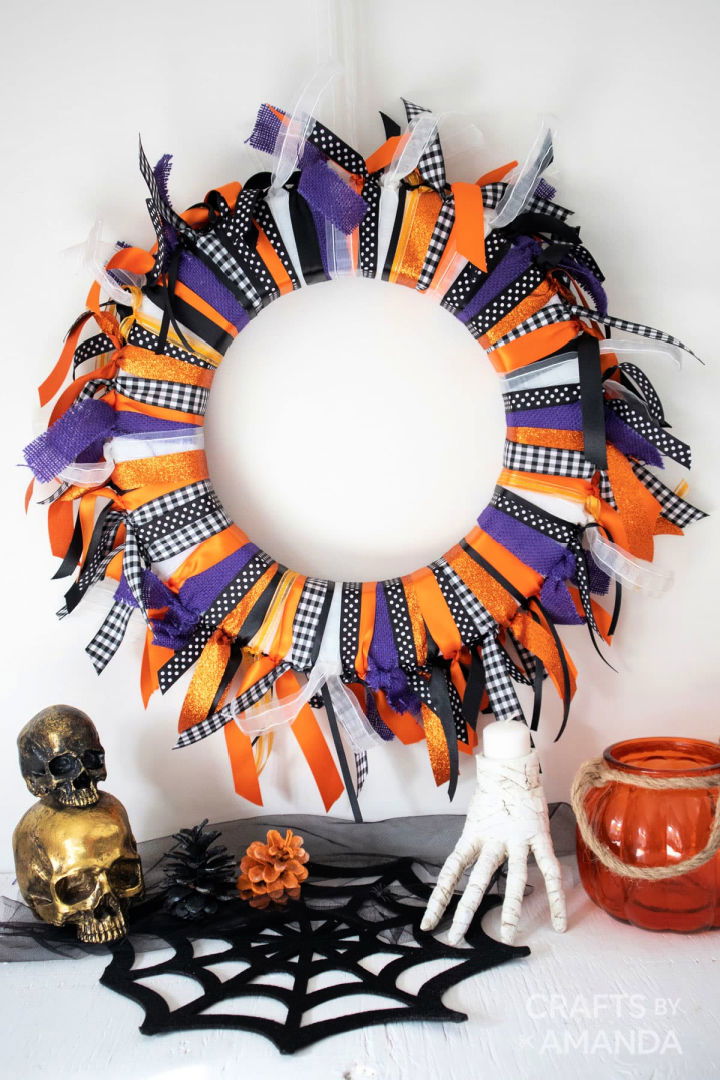 Seasonal ribbon crafts, like festive wreaths, ornaments, and garlands, add a thoughtful and handmade touch to your holiday celebrations. Get into the festive spirit with this DIY Halloween ribbon wreath, a delightful addition to your holiday decor. Utilizing a collection of ribbons in traditional Halloween colors – purples, blacks, oranges, and whites – you can make a decorative piece that showcases the season's vibrancy.
This project utilizes materials likely already in your craft stash and breathes new life into those ribbons bought on sale after previous seasons.
This project is an enjoyable activity for adults and makes a fun crafting night for kids or friends, transforming an evening into a vibrant Halloween celebration. Embrace the joy of DIY and bring the colors of Halloween to your home decor with this easy and beautiful ribbon wreath. craftsbyamanda
2. Upcycled CD and Ribbon Jellyfish Craft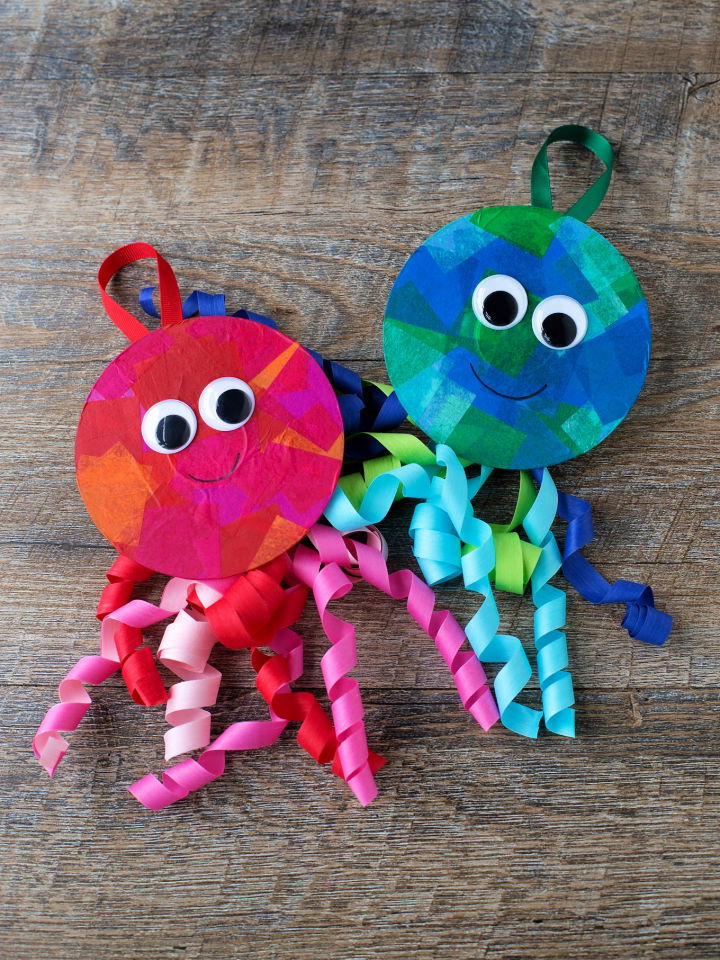 Revive your old CDs and immerse yourself in the spirit of summer with an imaginative jellyfish craft project! This DIY undertaking is perfect for little crafters interested in aquatic life or those yearning for a unique way to keep boredom at bay during the holidays.
You can effortlessly transform these items into charming aquatic creatures with a handful of common materials, including a CD, ribbon, tissue paper squares, glue, a sponge brush, large wiggly eyes, a black permanent marker, and curly ribbon.
This upcycled CD and ribbon jellyfish craft not only encourages creativity but also aids in developing fine motor skills. This innovative DIY activity harmoniously blends upcycling and artistic expression, perfect for home, school, or daycare. Making this beautiful jellyfish craft might start an unforgettable summer adventure! firefliesandmudpies
3. Pretty Ribbon Flowers Craft for Preschoolers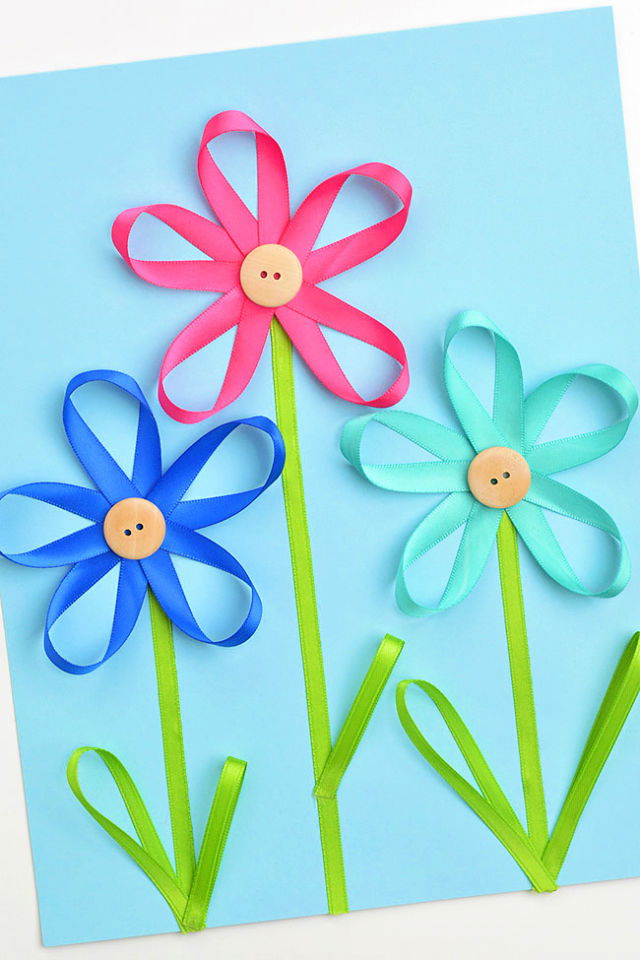 With countless colors, patterns, and textures available, DIY ribbon craft ideas allow for boundless creativity in adorning clothing, home décor, and gift wraps. Step into the colorful crafting world with this engaging DIY ribbon flowers craft project! With just a few materials – colorful satin ribbons, cardstock, and wooden buttons – you can create stunning floral designs that will never fade. This activity is perfect for kids and offers a simple, enjoyable way to craft beautiful flowers from ribbons.
Each step is a fun and creative process, from making the individual petal loops to arranging them on the cardstock. Perfect for Mother's Day present or as a cheerful addition to any homemade card, this craft promotes creativity and results in a charming piece of art.
Don't forget the handy tips to vary the flower sizes or create homemade cards, ensuring a personalized touch. Express your creativity and transform simple ribbons into a blooming masterpiece today! onelittleproject
4. DIY Prize Ribbon Gift Box for Mother's Day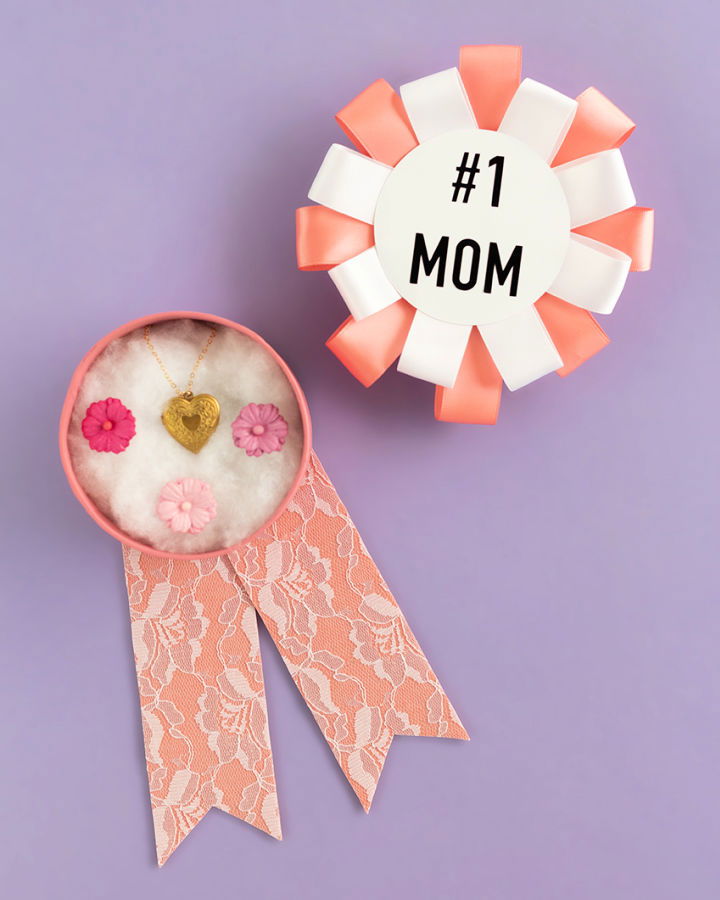 This DIY prize ribbon gift box tutorial teaches how to create a stunning and unique Mother's Day gift. Discover the step-by-step process of making a personalized gift box using solid grosgrain, scalloped grosgrain, satin, and velvet ribbons. Impress your mom with your creativity and attention to detail.
Surprise your mom with a thoughtful and personalized gift that she will cherish. This thoughtful and affordable gift will make her feel loved and valued on her special day. Follow this easy guide and add a touch of elegance and uniqueness to your Mother's Day celebration. ribbonandbowsohmy
5. Trendy DIY Velvet Ribbon Planters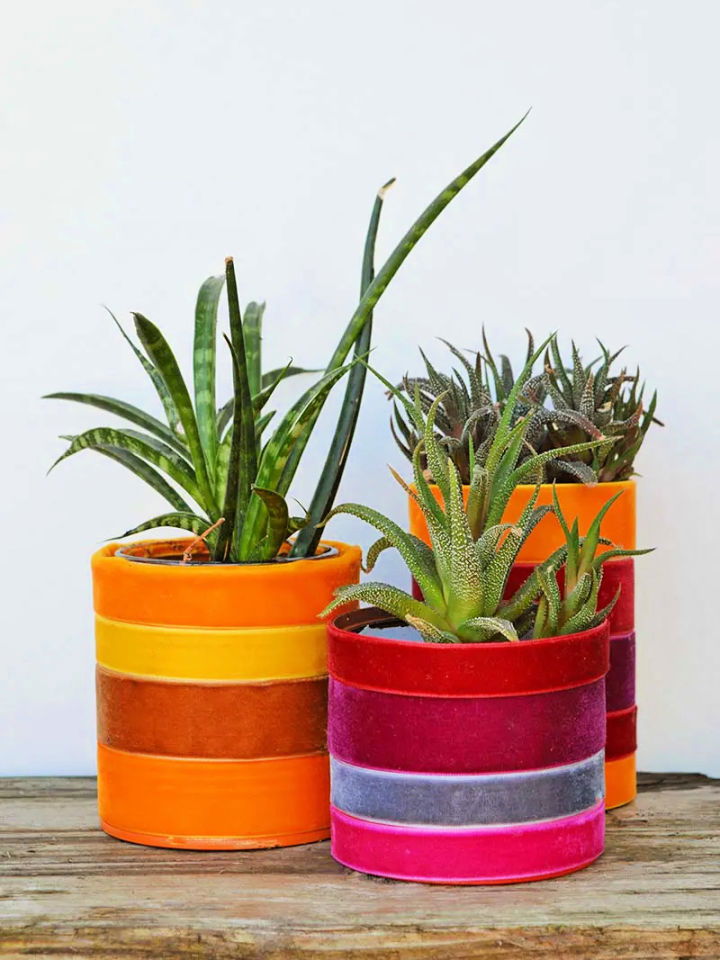 With ribbon crafts, you can upcycle and repurpose old ribbons, reducing waste and creating beautiful new projects for yourself or others. Indulge yourself in this latest home decor trend with an easy DIY velvet upcycled planter project. Velvet, a rich and versatile fabric, can now adorn your indoor planters, infusing a luxurious touch to your space. This project doesn't require extensive materials or special tools.
Basic supplies such as velvet ribbon in various colors and thicknesses, gorilla glue superglue gel, and some spray paint are all you need, along with tin cans of different sizes. You'll also appreciate the versatility of these planters, which work well as desktop storage pots and serve as stylish plant containers.
By upcycling tin cans into velvet planters, you not only add an amazing look to your decor but also contribute positively to the environment by reducing waste. These planters also make a great gift idea for plant lovers and DIY enthusiasts. So, get creative and start upcycling today for a more stylish and sustainable living. pillarboxblue
6. Rainbow Ribbon JOJO Style Boutique Hair Bow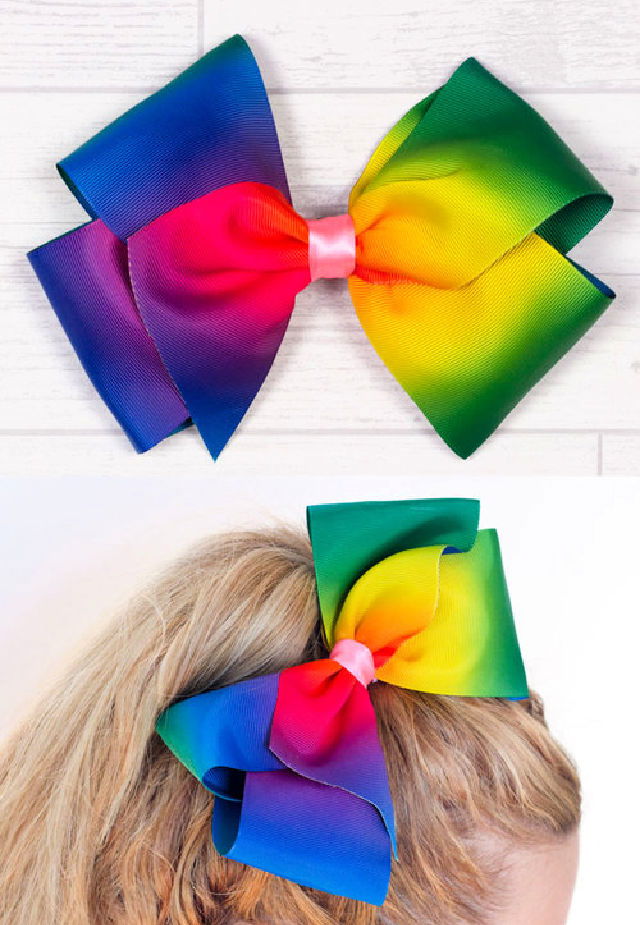 Master the art of ribbon crafts by learning various techniques such as bow making, wreath creation, and intricate braiding patterns. Elevate your style with DIY JoJo-inspired boutique hair bows that add sophistication and a pop of color to your ensemble. With a touch of creativity, these bows, currently trending in the fashion world, can be made right in your comfort zone. You'll need supplies like a 36-inch ribbon, wire, glue gun, and hair clip to bring this accessory to life.
This six-step crafting process involves folding the ribbon to form various loops, securing them with wire, and attaching a hair clip at the back with a glue gun. These easy-to-follow steps provide adults and kids with a fun and engaging crafting activity.
These handmade hair bows are not just unique but also a cost-effective way to accessorize. Moreover, you can switch up your styles with different colors of ribbons. Ready to upgrade your accessory game? Learn to make these trendy, eye-catching JoJo bows today!
7. How to Make Ribbon Bookmarks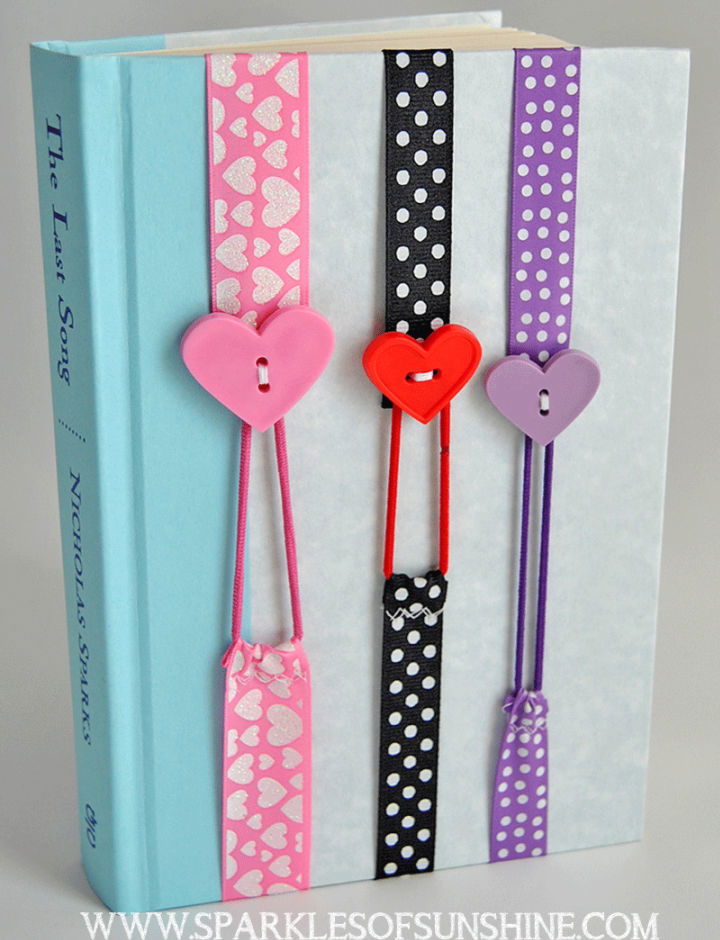 DIY Ribbon crafts offer an endless array of creative possibilities, transforming simple materials into stunning home décor and fashion accessories. Rekindle your love for books with this easy-to-make DIY ribbon bookmark project, perfect for gift-giving on Valentine's Day or any special occasion. Crafted with decorative ribbons, elastic hair bands, buttons, and a touch of hand or machine stitching, these bookmarks are aesthetically pleasing, cost-effective, and time-saving.
A clever design that uses an elastic band helps keep the bookmark secure, regardless of the size of the book. This ensures your page is always marked and minimizes damage to the pages, a common issue with traditional bookmarks.
The project is ripe for personalization, inviting you to experiment with different ribbon designs, buttons, and elastic bands. Enjoy this simple yet meaningful DIY project and experience the joy of never losing your place in a book again! sparklesofsunshine
8. How to Tie a Perfect Bow Using Ribbon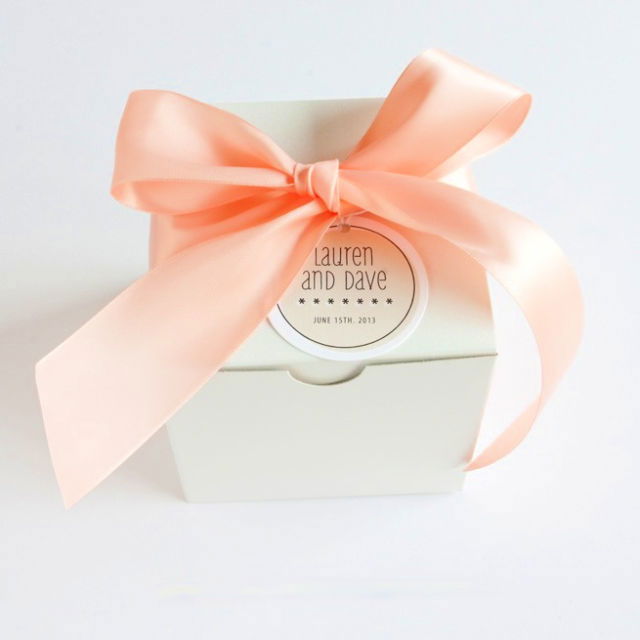 Crafting the perfect finishing touch for your projects is a sought-after skill, and this helpful guide walks you through the art of tying a basic DIY flat bow. An essential for your creative toolbox, this skill can elevate your packaging for any occasion.
This guide also shows you how to pair a hang tag with your bow, offering two best-suited methods for different ribbon sizes. This knowledge can transform your projects, from favor packaging to gift wrappings, moving away from crooked bows and towards a polished look.
Further, the guide links you to resources for favor tags, gift and favor packaging, and homemade gift ideas. So why wait? Master the craft of bow tying today and add a personal, unique flair to your creations. evermine
9. Fun and Easy Ribbon Lion Puppet Craft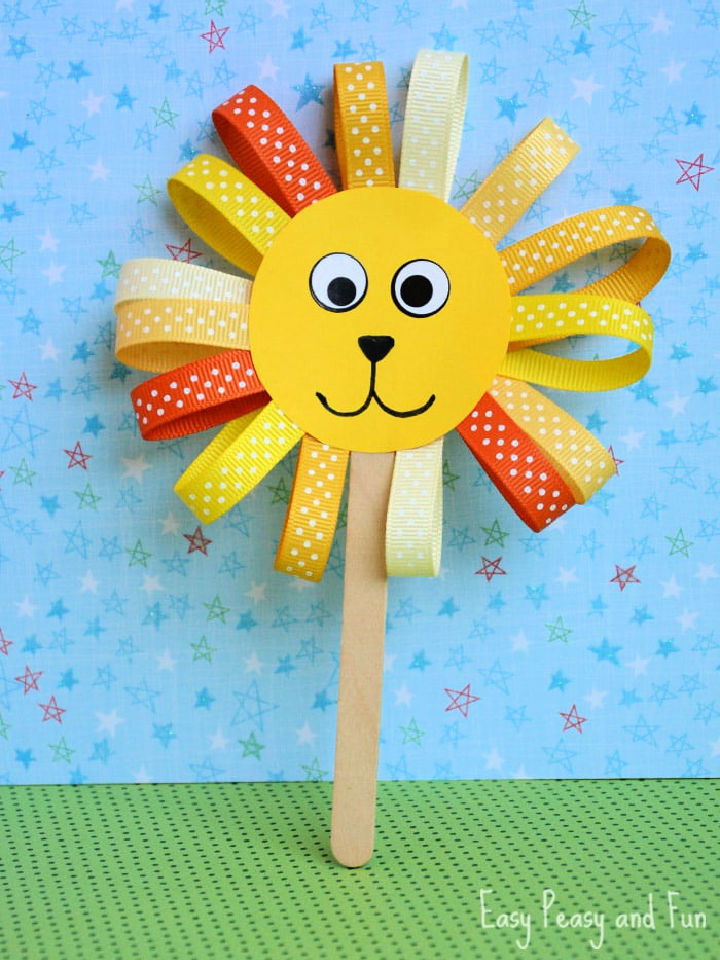 Dive yourself into the world of creativity with this charming DIY ribbon lion puppet craft! This enchanting project encourages kids to explore their artistic side and allows for endless fun when the crafting process is over. Made from vibrant ribbons, craft sticks, and a dash of creativity, this lion puppet is a surefire way to foster imagination.
The supplies required for this venture include ribbons, wiggly eyes stickers, glue dots, craft sticks, glue, yellow cardstock paper, and a black marker. With these, children can create the cutest, fiercest lion puppet, sparking joy and interactive play.
This craft project seamlessly blends the thrill of making with the fun of playing, providing a win-win experience for children. So, gear up and let the crafting journey roar! easypeasyandfun
10. How to Make Dancing Ribbon Rings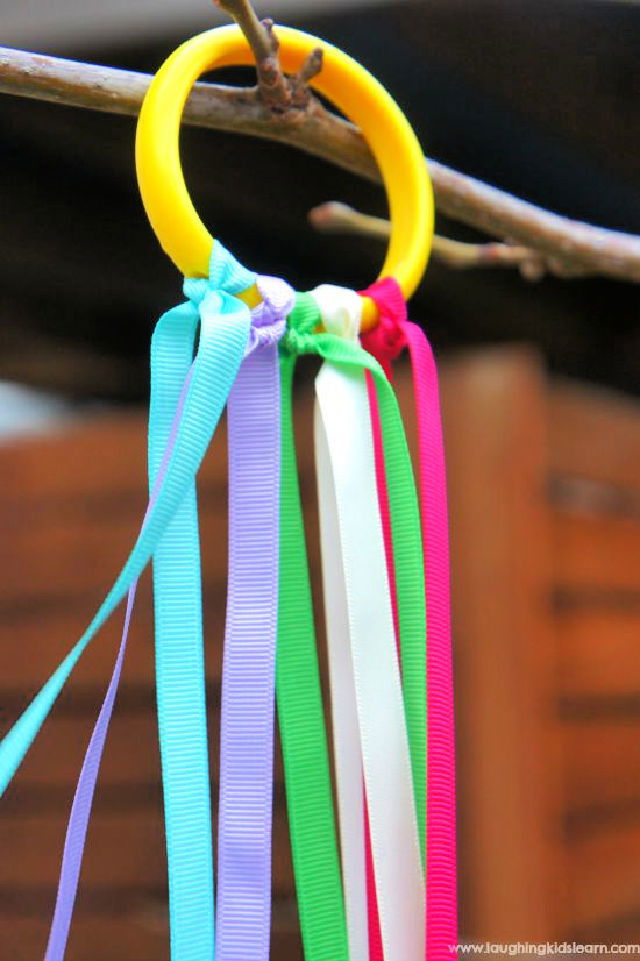 Take your child into imaginative play with DIY dancing ribbon rings! This homemade toy offers endless fun and encourages physical exercise and creativity. Crafted using curtain rings, colorful ribbons, and scissors, these ribbon rings can easily transform into a unicorn's tail, a princess's rainbow hair, or any whimsical creation that sparks your child's fantasy.
Tailor the length of the ribbons according to your child's height for optimal play. Double the child's height to estimate the ribbon length. Attach the ribbons to the ring with a double knot, and voila!
You have a delightful toy that enriches playtime and introduces your child to various colors. They also make an excellent gift, delivering countless hours of joy and movement. Prepare to be amazed by how such a simple DIY project can ignite a world of play and learning! Perfect for children aged 2.5 years and up, with active supervision required. laughingkidslearn
11. Paper Award Ribbon Craft for Father's Day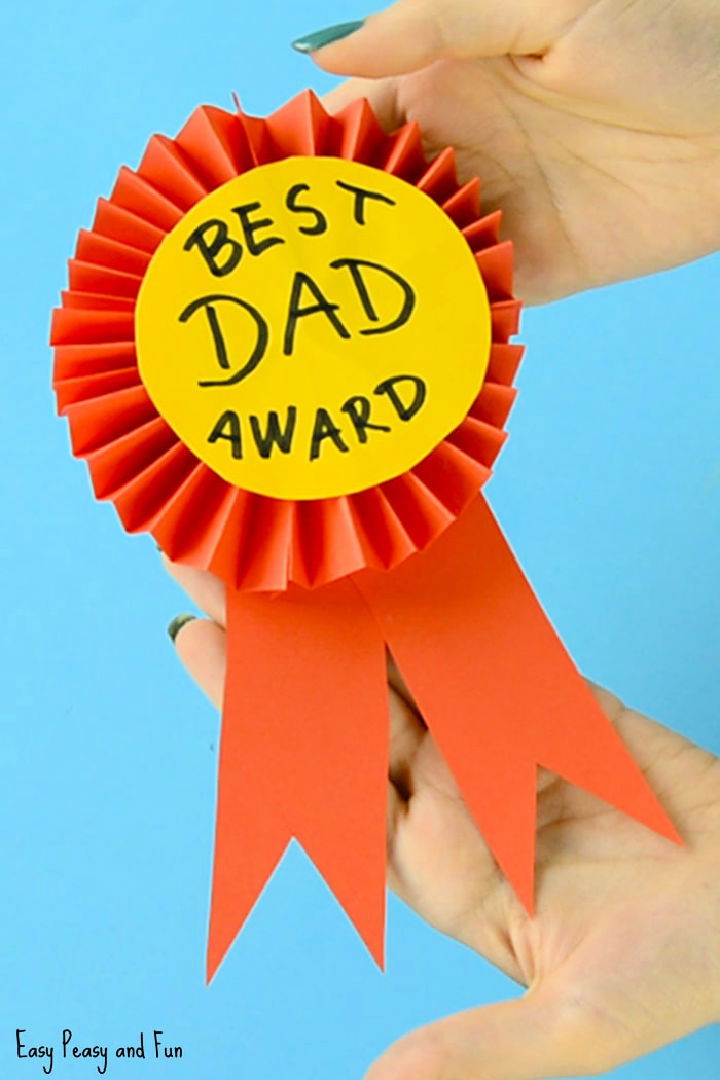 Surprise the 'World's Best Dad' in your life with a DIY award ribbon, a heartfelt craft ideal for Father's Day. This project turns everyday materials – red and yellow paper, a black marker, scissors, and glue – into an award that can be proudly displayed.
Designed to be kid-friendly, this award ribbon is easy and enjoyable to create at home or in the classroom. Personalize the yellow paper circle with your message to make it even more special.
Adding a safety pin on the back lets Dad proudly wear his ribbon. Making your award ribbon is a unique and memorable way to show appreciation to all the wonderful dads worldwide. Craft away and spread some love this Father's Day with a homemade award ribbon. easypeasyandfun
12. Ribbon Embellished Flip Flops Craft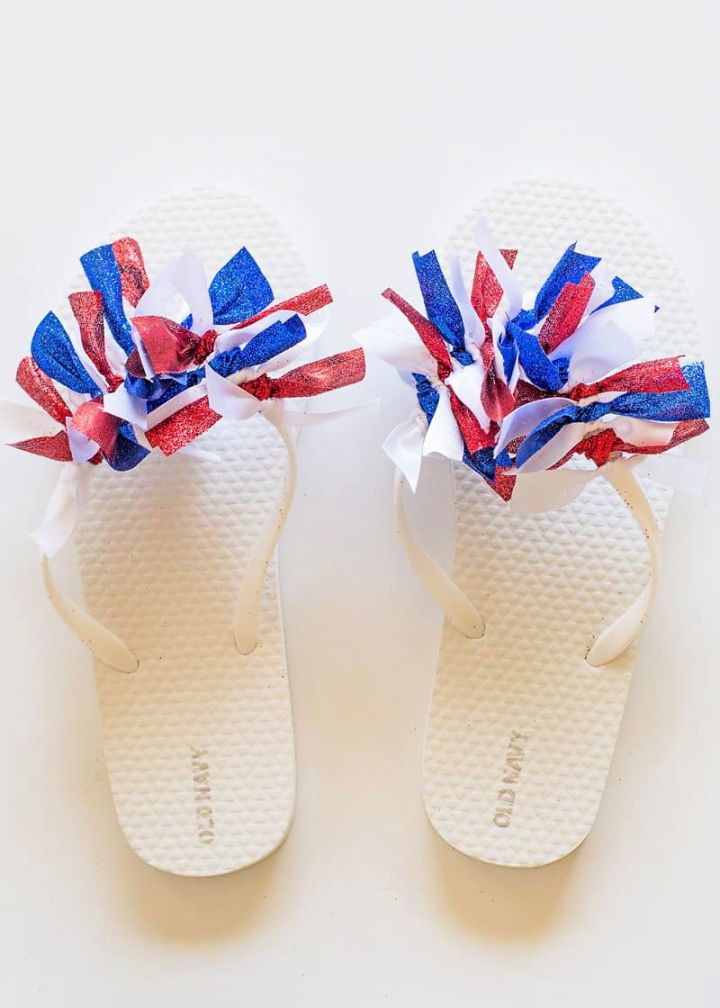 Brighten up your summer wardrobe with DIY ribbon-embellished flip-flops! A fun, cost-effective project, it's ideal for those who love to add an elegant touch to their accessories. With just a pair of dollar store flip flops, assorted ribbons, scissors, a ruler, and optional craft glue or fray check, you can transform plain footwear into a vibrant and stylish piece.
These decorated flip-flops are the perfect patriotic craft, especially for the Fourth of July. Choose ribbons wisely – grosgrain, satin, or fabric strips are easier to tie and comfortable against the skin.
After cutting, tying, and trimming the ribbons, you'll have a pair of fancy new flip-flops to strut around in no time. Explore your creativity and give your flip-flops a unique, fashionable twist today! craftymom
13. Cool DIY Ribbon Wands for Kids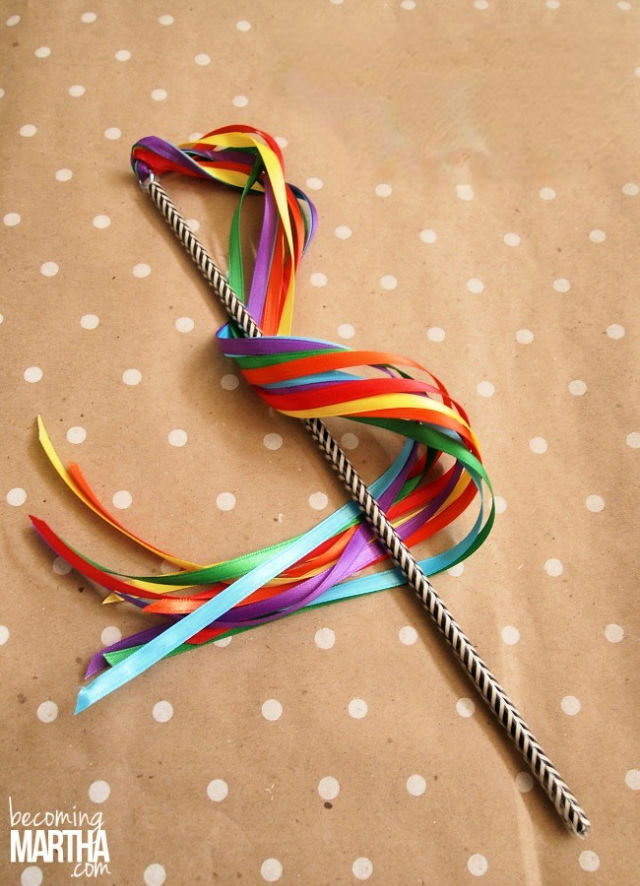 Enhance your crafting skills by learning intricate ribbon crafts, including ribbon embroidery, rosettes, and even ribbon sculpture techniques. Create an enchanting moment for your children with DIY ribbon wands, a craft project brimming with simplicity and fun! The process is straightforward: wrap a piece of tape and tie a knot, resulting in an exciting toy for your kids.
Made from readily available materials, these ribbon wands can be personalized to fit your children's tastes and preferences. This project, sure to engage your child's creativity, transforms simple items into tools for imaginative play.
Taking inspiration from the everyday life of an elementary school teacher and mother, this unique DIY project that merges beauty and creativity in domestic life. Spark joy in your home with these ribbon wands today! simplycraftedlife
14. Turn P-Touch Embellish Elite Into Ribbon Vases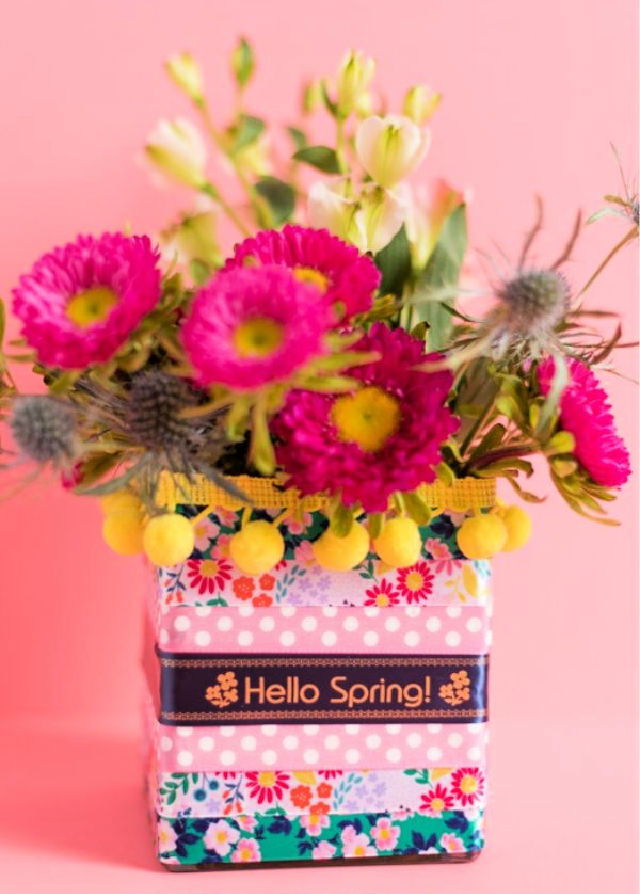 Get into the mood for spring by decorating vases with vibrant DIY ribbons! You'll be surprised how easily this project transforms a plain glass vase into a festive centerpiece that elevates your bouquets and sparks cheerfulness in any room.
Using the P-touch Embellish ELITE Ribbon and Tape Printer, you can personalize your ribbons with spring-inspired sayings like "Hello Spring!" or "Bloom Where You Are Planted". With just a few other supplies, such as various ribbons, a glass vase, hot glue, and scissors, you'll be ready to add a pop of color to your home.
The best part is that these decorative ribbon vases can be completed in under 30 minutes, making them perfect for crafting enthusiasts or as thoughtful gifts for Mother's Day or a beloved teacher. Celebrate National Craft Month by crafting these delightful spring vases today! designimprovised
15. Handmade Ribbon Rainbow Wall Hanging for Kids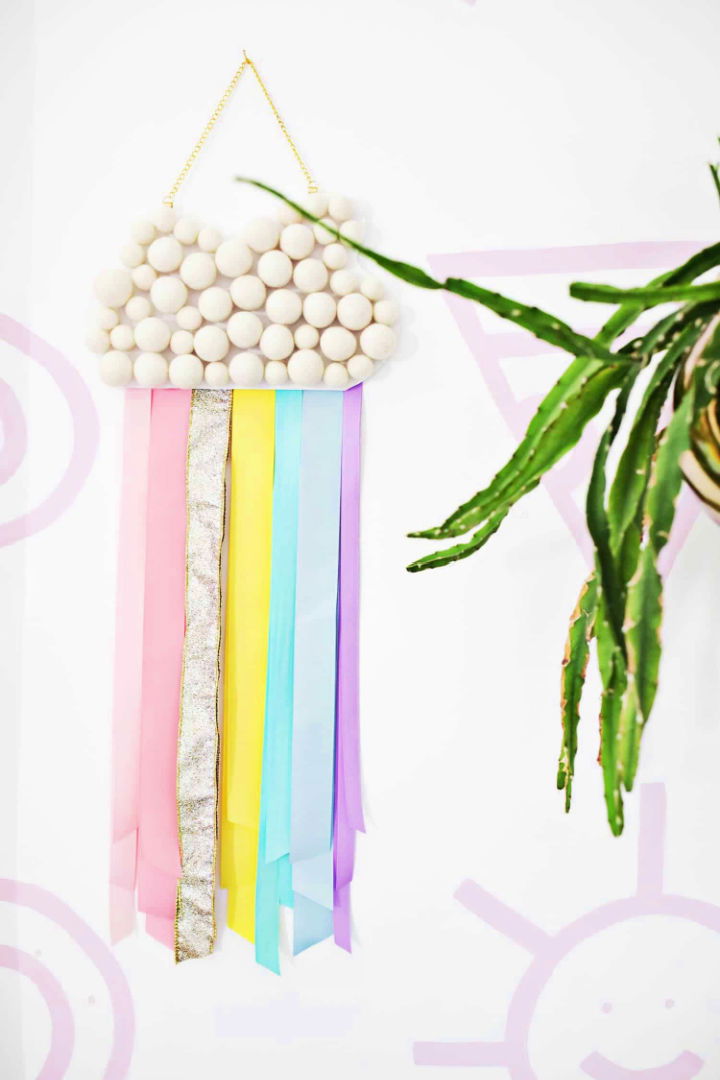 Bring whimsy to your child's nursery with a DIY ribbon rainbow wall hanging. This playful piece, designed to complement Lola's pastel rainbow-themed room, comes to life with a mix of vibrant grosgrain ribbons and fluffy white felt balls, creating a charming, cloud-like feature.
With a foam core board and X-Acto knife, the cloud shape forms the base from which your rainbow cascades. The ribbons are cut to different lengths for a dynamic, textural feel, and it's all hung together with an easy-to-use jewelry kit.
This wall hanging is more than just decorative—it can be ingrained with essential oils for a delightful aroma in the room, with safety considerations for children's ages. Crafting for kids opens up a world of creativity and fun, and this project is a great way to engage older children. Embellish your child's room with this unique, handmade decor today! abeautifulmess
16. Cute Yarn and Ribbon Thanksgiving Turkey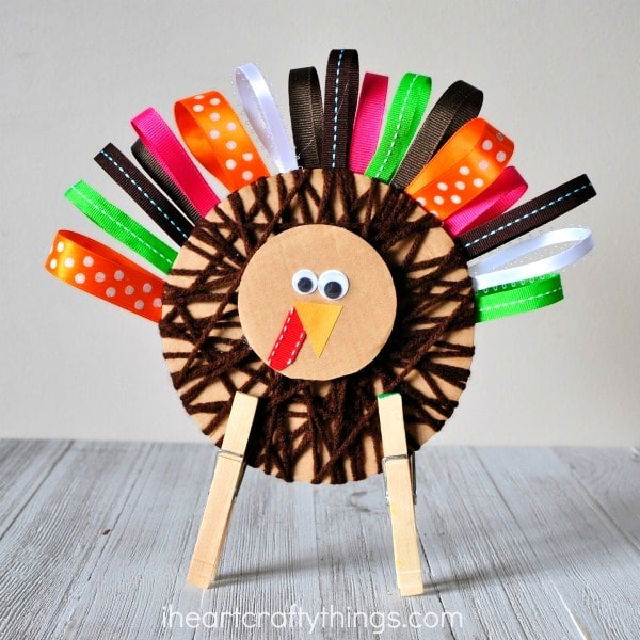 Decorate your Thanksgiving home with a delightful DIY yarn and ribbon turkey craft! This adorable decoration is perfect for a fun activity with your kids and will add a festive touch to your holiday. Gather supplies like cardboard, brown yarn, ribbon, orange cardstock, googly eyes, clothespins, scissors, and a glue gun.
Follow these easy steps: cut out cardboard circles for the body and head, wrap brown yarn around the body, attach a waddle, beak, and googly eyes to the head, glue colorful ribbons for feathers, and finally, add clothespin legs. Get creative and enjoy making this unique Thanksgiving turkey craft! iheartcraftythings
17. Making Ribbon Wands for the 4th of July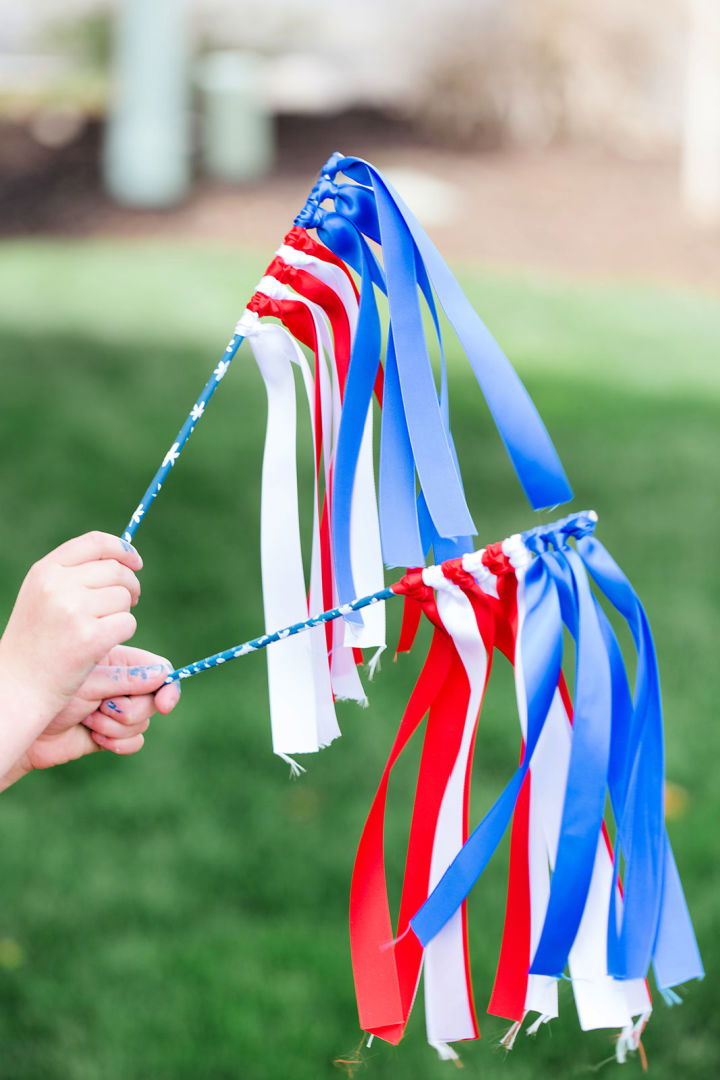 Boost your Fourth of July celebrations with a touch of creativity! This tutorial presents a vibrant upgrade to the traditional small American flag – the 4th of July Ribbon Wand. Wave these around at a parade for a more colorful and fun-filled display. Ideal for older children, this craft involves the use of a hot glue gun.
For this project, you'll need 12″ wooden dowels, blue and white acrylic paint, satin ribbons in blue, red, and white, a thin bristle paint brush, a foam brush, and a hot glue gun.
This 4th of craft combines simple materials and straightforward instructions, resulting in a unique and engaging crafting experience. The final product is a wonderful representation of patriotic spirit, offering a lively alternative to traditional flags. Celebrate this Fourth of July creatively and memorably! thisgrandmaisfun
18. How to Make a Silk Ribbon Pillow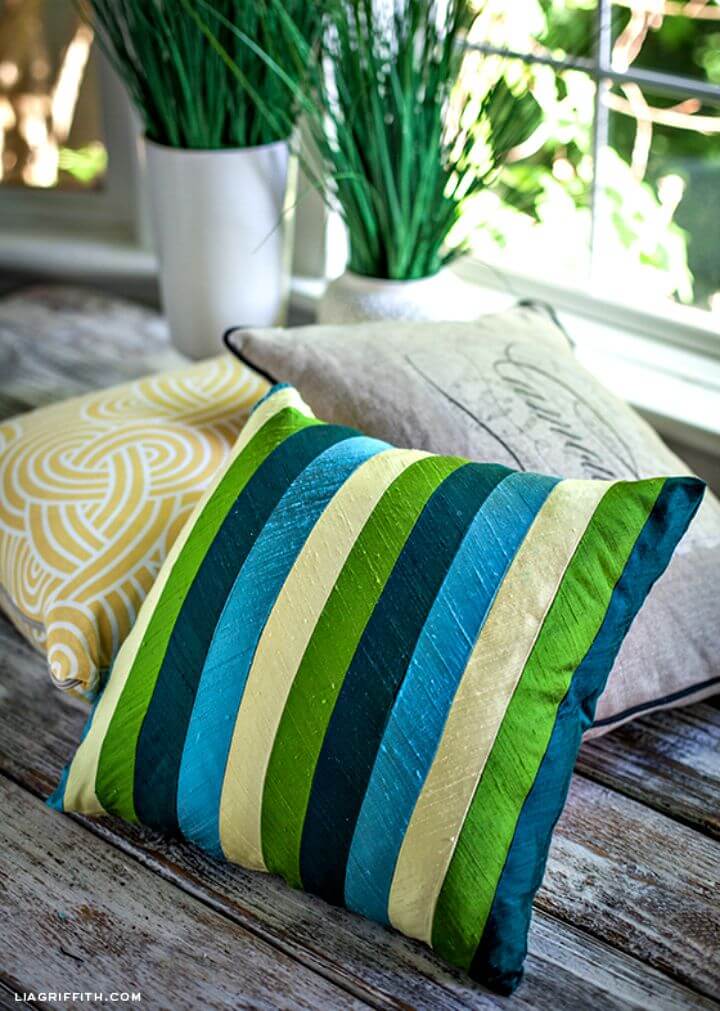 Revamp your home decor with an elegant DIY pillow cover using Midori's 2″ dupioni silk ribbon! This easy-to-follow tutorial will guide you through crafting a bold, summery design, seamlessly integrating textural silk patterns into your living space.
Requiring only a basic sewing machine, a zipper foot, four 5-yard rolls of Midori dupioni silk ribbon, a 14″ zipper, thread, and a 16″ pillow fill, you can effortlessly bring a pop of color to your favorite chair.
This chic and unique pillow cover design, showcasing a tasteful fusion of luxury and functionality, enhances your home aesthetics and adds a touch of personal creativity. Enjoy crafting this stunning silk pillow cover, tailored just for your artistic vision! liagriffith
19. Make Ribbon and Flower Crowns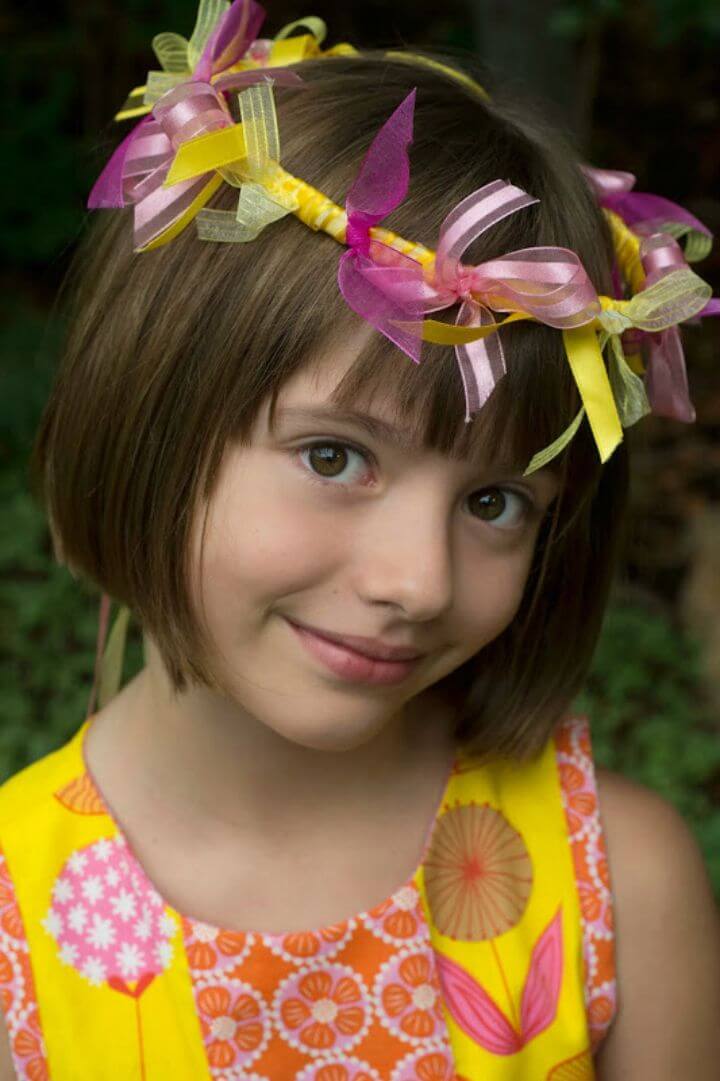 Heighten your next celebration with lovely DIY ribbon and flower crowns, perfect for making any little girl feel like a queen. These crowns, made from a blend of boning material, floral tape, assorted ribbons, fabric glue, and silk flowers, offer durability and comfort. The crowns offer a flexible yet sturdy round shape that holds up well, ensuring the wearers can twirl and jump around without worries.
Ideal for birthday parties, these charming crowns add a touch of whimsy to the event and serve as a fun craft project. Even better, the creation process is less time-consuming than you'd expect, with ribbon crafts result that will surely be a fun blast for kids and adults alike. Create memories and beautiful crowns with this fun DIY project. aestheticnes
20. Awesome DIY Ribbon Bulletin Board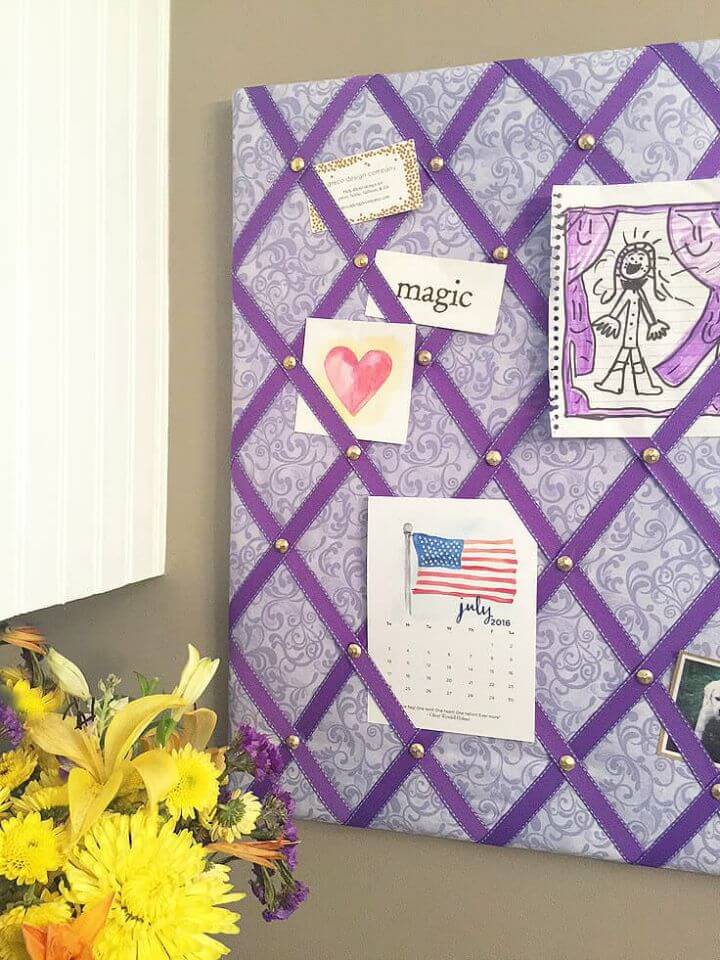 Delight your friends and family with personalized ribbon crafts, like embellished gift wraps, custom bookmarks, and unique hair accessories. Delve into the DIY world and make a beautiful and functional ribbon bulletin board with this straightforward tutorial. This project requires minimal time, skill, and money, making it an excellent choice for decoration and organization. The materials needed include a framed cork board, fabric, ribbon, batting, decorative nails, and common tools like scissors, a ruler, and a staple gun.
This bulletin board can be customized with different fabrics and ribbons, making it a handy organization tool and a charming gift idea. This bulletin board is perfect for a girl's bedroom, a family command center, or a home office. Get ready to unclutter your space with this pretty and practical project. kenarry
21. Cute Ribbon Princess Hair Clips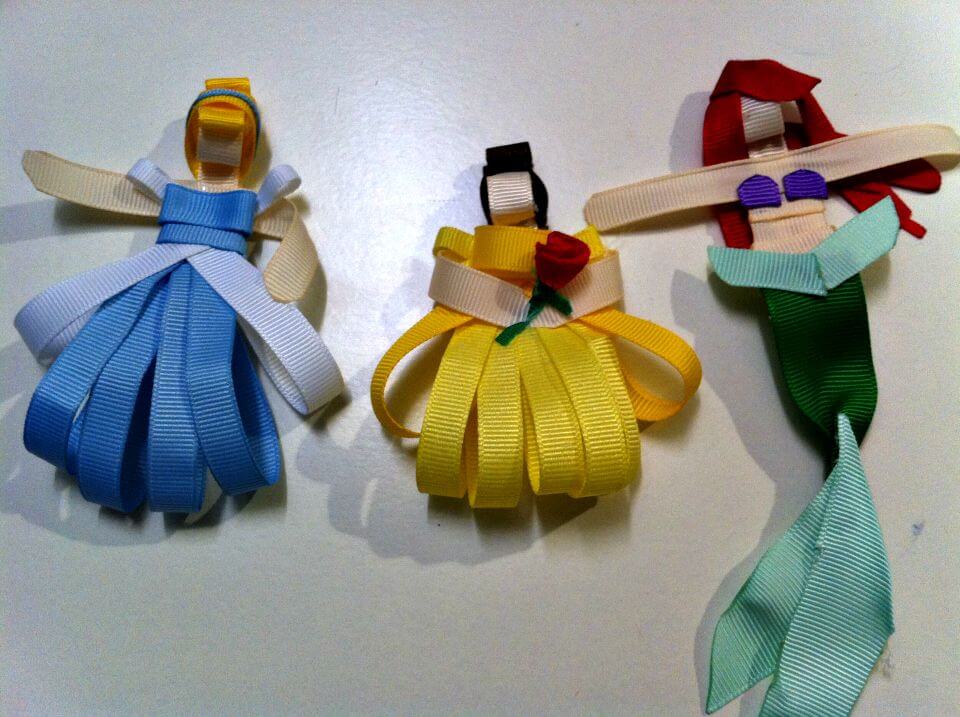 Unleash your inner artist with this fun, easy DIY tutorial on crafting delightful ribbon princesses. This simple guide provides instructions on creating a Cinderella-inspired hair clip using simple household materials like thin ribbons in various colors, scissors, and a hot glue gun.
The process involves constructing the princess's body, dress, and even hair out of ribbon, creating a whimsical accessory perfect for children or fans of fairy tales. The project is highly customizable and adaptable, as the ribbon princess can be attached to a headband, magnet, or clothespin instead of a hair clip.
In addition to being an enjoyable pastime, this crafting activity encourages creativity and resourcefulness. Make your very own Cinderella ribbon princess today! entirelysmitten
22. Homemade Ribbon Wreath for Front Door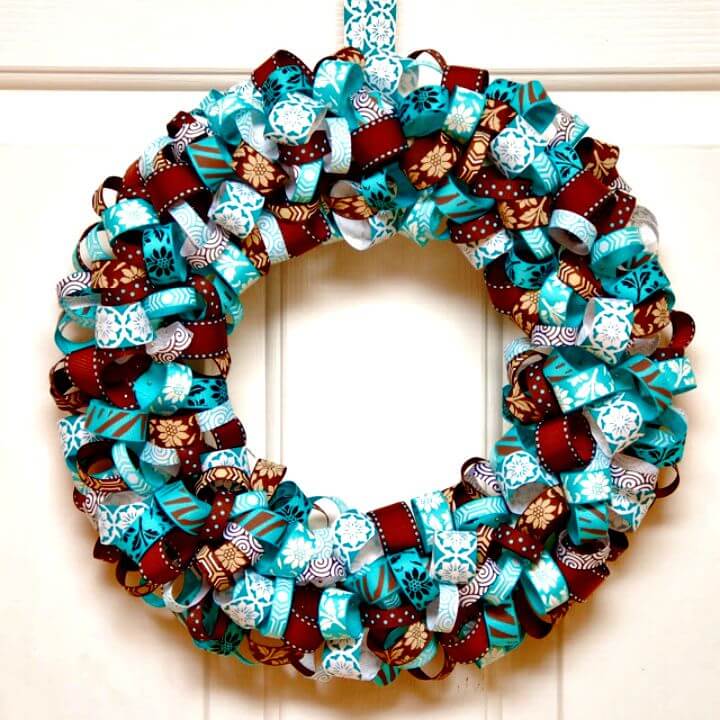 Explore various ribbon crafts techniques, such as weaving, braiding, and stitching, to create eye-catching designs for any occasion. Craft a unique and stylish DIY ribbon wreath with an array of pretty grosgrain ribbons, leveraging the colors of your choice for an individualized touch. Requiring about 40 yards of colorful grosgrain ribbons, 3 yards of thick satin ribbon, a foam wreath, and straight pins, this project enables you to make a vibrant and elegant home decor piece that can be personalized to match your interior design style.
Begin by wrapping your foam wreath with a thick satin ribbon, then cut 3″ strips of grosgrain ribbon, loop them, and pin each onto the wreath randomly, ensuring a diverse and visually appealing result.
With an estimated project cost of under $30, you can enjoy creating an eye-catching accent for your home or as a customized gift for a loved one. Delight in the process of bringing this charming ribbon wreath to life today! savinggrace
23. Making a Ribbon Hair Bow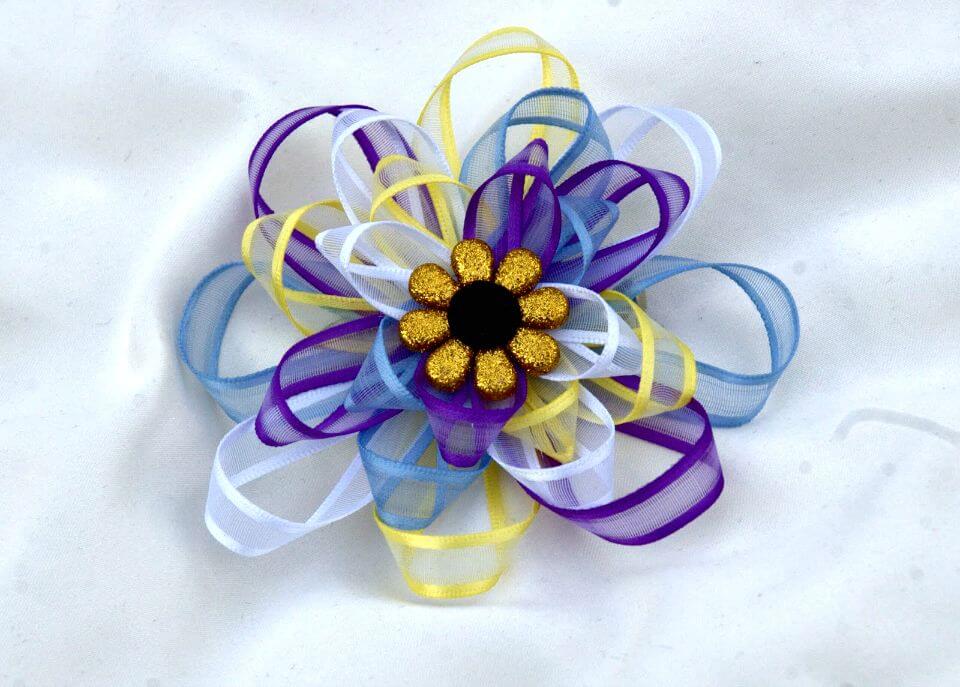 Recast the look of your little ones with these DIY custom hair bows, easily made from the comfort of your home. Embrace the creative side within you as a stay-at-home mom by learning to craft unique hair bows using everyday items. This activity nurtures your artistic skills and can evolve into a thriving business.
The project uses ribbons of different sizes, a glue gun, a centerpiece, and an alligator clip. By folding and gluing the ribbons, you'll create stunning hair accessories. The technique is simple yet yields thousands of bow variations, and it's a cost-effective alternative to buying pre-made bows.
For a deeper dive into hair bow making, explore the instructional videos offered at "How to make hair bows. "This platform is a treasure trove of crafting knowledge with easy-to-follow instructions. Get started today and enhance your child's style with handmade, exclusive hair bows. theturquoisepiano
24. Make Your Own Ribbon Art for Wall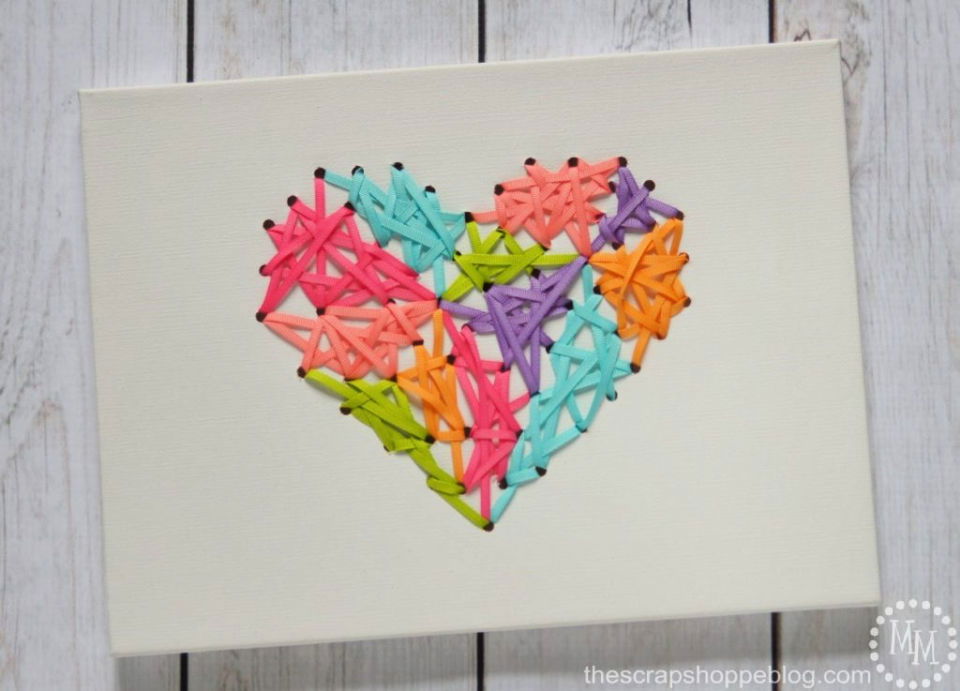 Turn your walls from plain to fabulous and add a dash of creativity to your home decor with this simple DIY ribbon art project! This project breathes new life into the traditional string art technique, using vibrant grosgrain ribbons instead of thread to create an eye-catching geometric heart pattern.
All you need is a 9×12 canvas, colorful ribbons, an eyelet punch, and double-sided tape. The geometric heart template, easily accessible for download, is tailored to fit your canvas. The method involves strategically punching holes along the geometric pattern and threading the ribbon, keeping the arrangement random yet compact within each color quadrant.
The result is an impressive piece of wall art that is fun to make and captivating in its unique style. Time to switch your TV shows to the background and lose yourself in the joy of crafting this one-of-a-kind ribbon art! scrapshoppeblog
25. DIY Braided Scrunchies With Satin Ribbon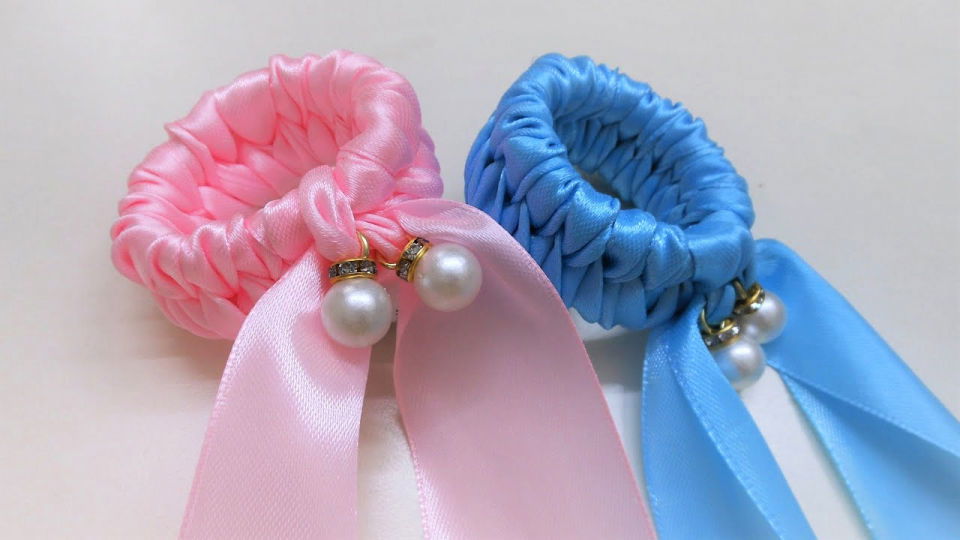 Explore your creativity with the engaging process of crafting DIY braided scrunchies using satin ribbon. This no-sew project transforms ordinary materials into a chic accessory, perfect for adding a personal touch to your style. The main material, satin ribbon, scissors, and a bit of toil, is all you need.
Follow the step-by-step guide to weave the ribbons, effortlessly creating a stylish braided pattern. The loveliness of this project lies not only in the simplicity of its creation but also in its versatility – perfect for everyday wear and special occasions.
Embellish your hairstyles or gift these handcrafted treasures to loved ones; the possibilities are limitless. So, grab your satin ribbons and start weaving your way to unique, handcrafted scrunchies today! Remember, it's not just about crafting; it's about expressing your creativity and individuality.
Conclusion: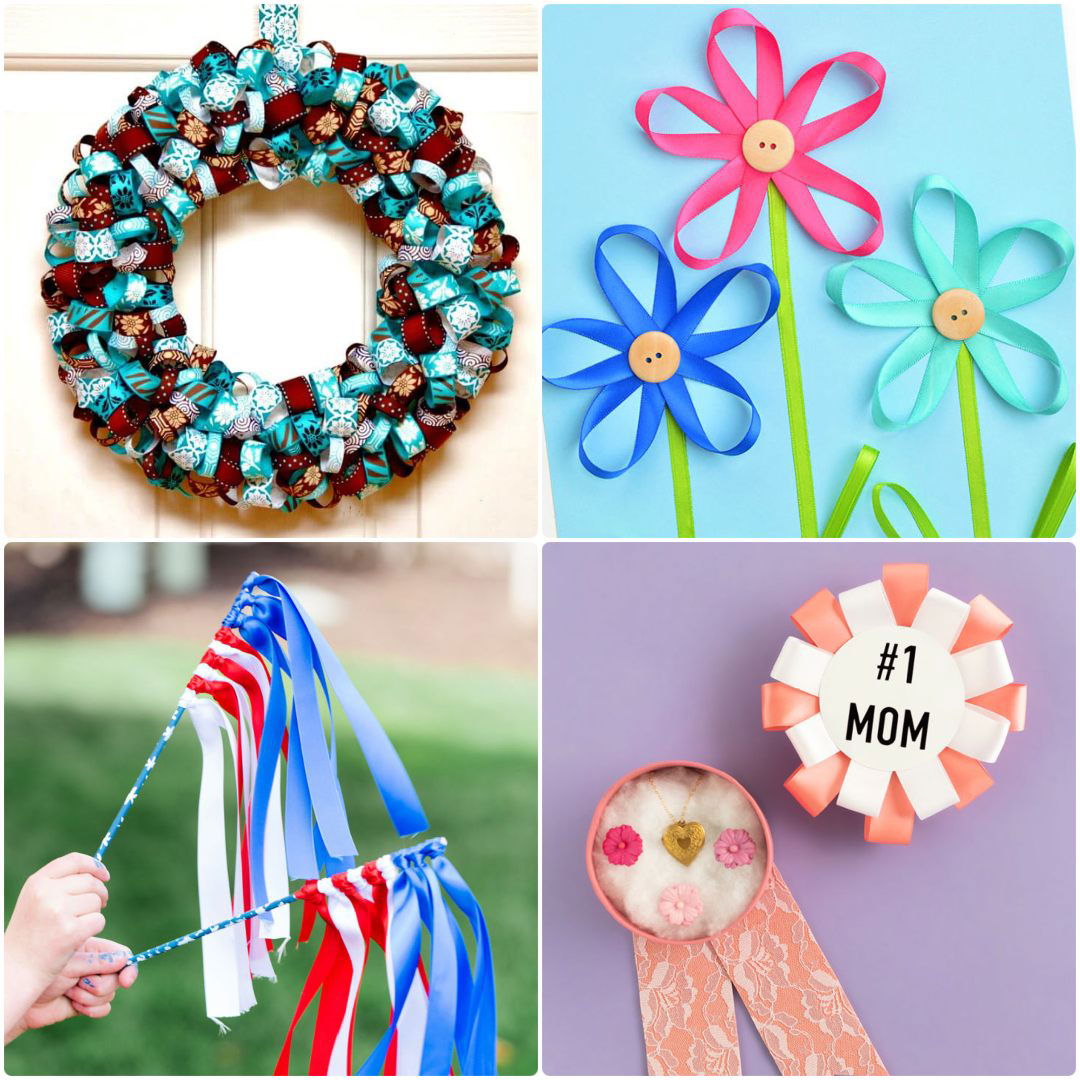 In conclusion, these easy ribbon crafts offer a variety of creative possibilities for DIY enthusiasts of all skill levels. From fun projects like ribbon wreaths, upcycled jellyfish, and fashionable hairbows to practical creations like bookmarks, gift boxes, and wall art, there's a ribbon craft idea sure to spark your imagination. So, unleash your inner artist and explore the multitude of crafts with ribbons. Regardless of your expertise, ribbon crafting is a delightful way to personalize items and celebrate your creativity. Happy crafting!