If you live in an area where snow and ice are common during the winter months, it's important to take steps to prepare your garage door for the cold weather.
Snow and ice can damage your garage door, making it difficult to open and close. In extreme cases, the weight of the snow and ice can even cause the garage door to collapse. That's why it's important to take some time to prepare your garage door for winter. With a little bit of care, you can keep your garage door in good working order all winter long.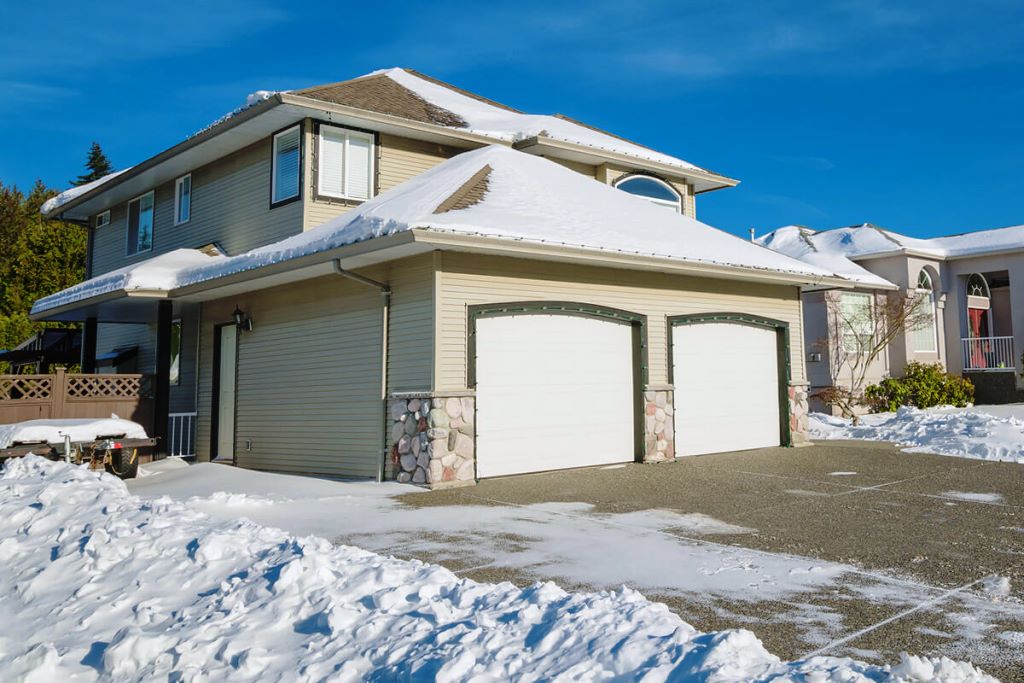 To avoid these problems, follow these 15 tips for preparing your garage door for winter:
1. Inspect Your Garage Door and Opener
Check for any signs of wear and tear, and make sure that all the parts are in good working order. If you notice any damage, have it repaired before the winter weather hits. You can contact a professional garage door company such as Garage Door Repair Columbia MD to schedule an inspection and repairs.
2. Lubricate All Moving Parts
Apply a light layer of lubricant to all the moving parts of your garage door and opener, including the tracks, rollers, chains, and springs. This will help keep them operating smoothly during the cold weather. You can buy a garage door lubricant at most hardware stores.
3. Check the Weather-Stripping
Inspect the weather stripping around your garage door to make sure it's in good condition. If it's worn or damaged, replace it with new weather stripping. You can find weather stripping at most hardware stores or online.
4. Install A Door Sweep
Attach a door sweep to the bottom of your garage door to help seal out any drafts and keep the cold air out. Try to find a door sweep that's specifically designed for garage doors. You can also use weather stripping around the edges of your door, but a door sweep will give you the best seal.
5. Invest in A Good Quality Garage Door Opener
If your garage door opener is more than 10 years old, it might be time to invest in a new one. Look for an opener that has a higher horsepower rating and a timer function that will automatically close the door if you forget. A few examples are the LiftMaster 8500 and the Genie SilentMax 1200.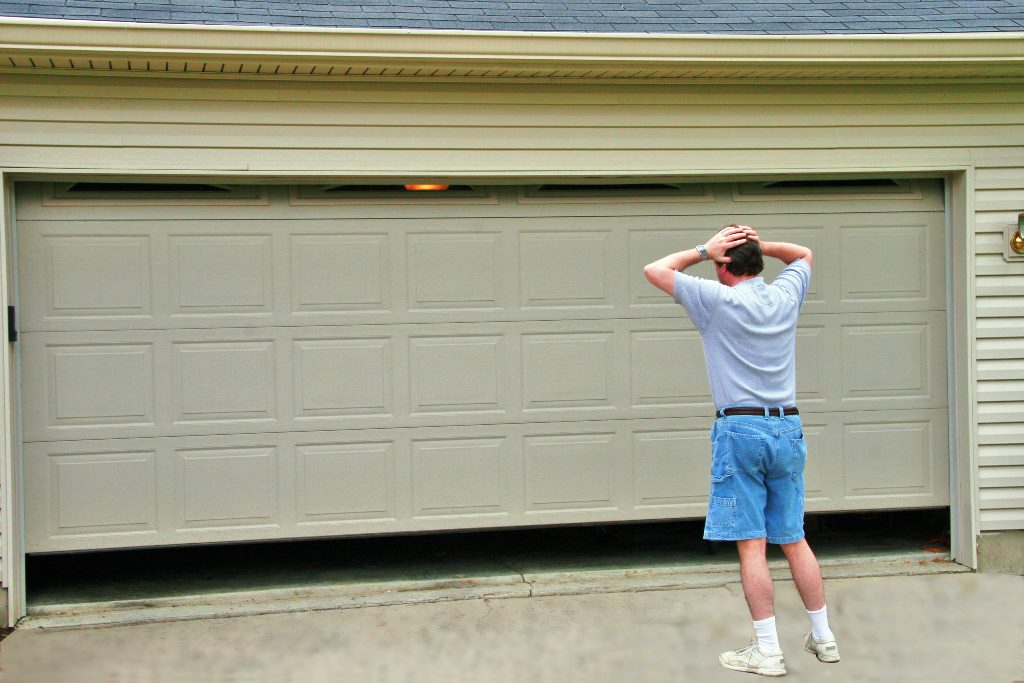 6. Add Insulation to Your Garage Door
If your garage door is not insulated, consider adding some insulation to help keep the space warm. You can purchase insulation kits at most home improvement stores. Also, a garage door repair company can insulate your door for you. Garage door insulation is a great way to save energy, and money and keep your garage warm in the winter. There are two types of garage door insulation: reflective and blown-in. Reflective garage door insulation is made of a foil material that reflects heat back into the garage, while blown-in insulation is made of fiberglass or cellulose that is blown into the space between the garage door panels.
7. Reverse Your Ceiling Fans
During the winter, reverse your ceiling fans so that they rotate clockwise. This will help push the warm air down into the room. Make sure to turn off your ceiling fans when you leave the room to help save energy.
8. Seal Up Any Cracks or Gaps
Use caulk or weather stripping to seal up any cracks or gaps around your garage door. This will help keep out drafts and cold air. If you have a lot of cracks and gaps, you might want to consider getting a new garage door that's better insulated.
9. Place A Rug or Mat at The Base of Your Garage Door
If you have a garage door that leads directly into your home, it's important to take measures to prevent dirt and debris from being tracked into the house. One way to do this is to place a rug or mat at the base of the door. This will help catch any dirt or debris that is brought in on shoes or clothing. Additionally, you should make sure to sweep or vacuum the area around the door regularly to keep it clean.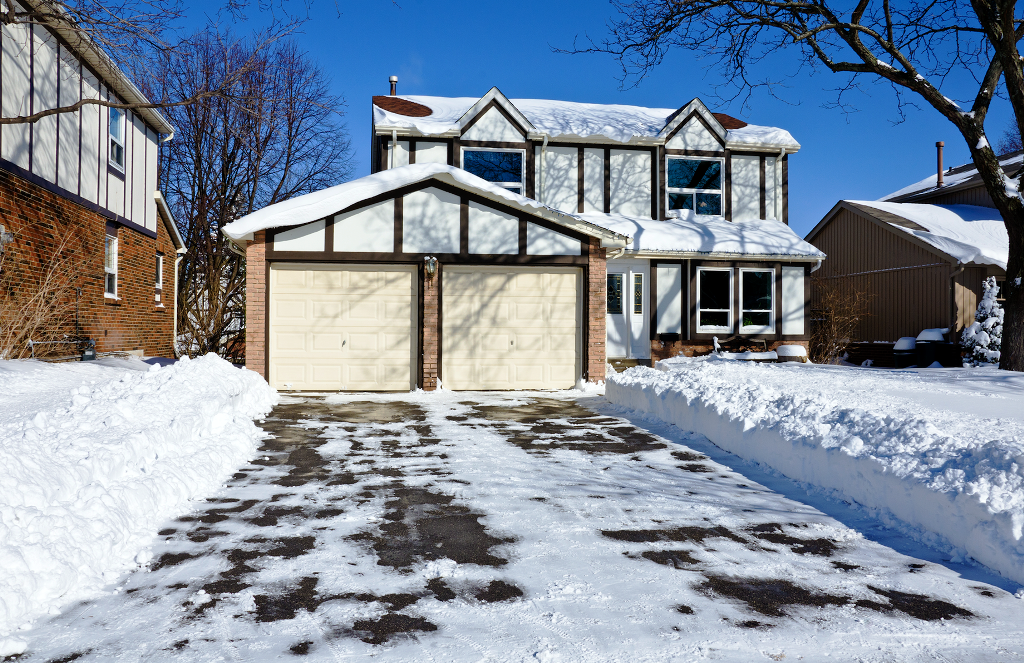 10. Hang A Heavy-Duty Curtain Over Your Garage Door
This will help keep out the drafts and cold air. Make sure the curtain is made of a heavy-duty material that can withstand the weight of the snow and ice. If you don't have a heavy-duty curtain, you can use a tarp or blanket.
11. Place A Space Heater in Your Garage
This will help keep the space warm and can prevent your pipes from freezing. Also, make sure to keep your garage door closed when the space heater is on. Check the manufacturer's instructions to find out what size space heater you need for your garage.
12. Cover Your Garage Door Windows
If your garage door has windows, cover them with plastic to help keep out the drafts and cold air. Is important to still be able to see out the windows in case of an emergency. It's also important to seal up any cracks or holes in the garage door. These can let in drafts and cold air, making your garage less comfortable. You can weather stripping or caulk to seal up these gaps.
13. Know How to Open Your Garage Door Manually
In case of a power outage, you should know how to open and close your garage door manually. Most garage doors have a manual release handle that you can use to disengage the opener. If you can't find the manual release handle, check the owner's manual for your garage door opener.
14. Keep Your Car in The Garage
If possible, try to keep your car in the garage to help keep it warm. This will also prevent your car from getting covered in snow and ice. Also, make sure to disconnect your car's battery if you're going to be away for an extended period of time.
15. Check Your Smoke Detectors and Carbon Monoxide Detectors
Make sure your smoke detectors and carbon monoxide detectors are in working order. Also, test them monthly to make sure they're working properly. Replace the batteries in your detectors every six months.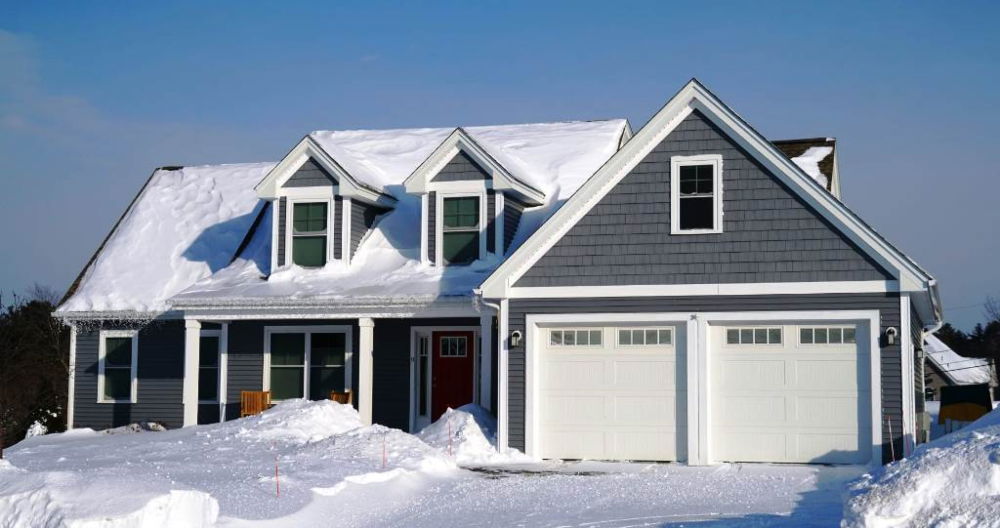 Following these tips will help prepare your garage door for winter and keep it operating smoothly all season long. If you have any questions or need assistance, contact a professional garage door company. They will be able to help you with all your garage door needs and ensure that your door is ready for winter.