We all pet owners know how our fur babies always love to play. Every time I work from home, it happens to me that my Labrador puppy comes to me holding a ball in her mouth to just drop it on my lap, indicating that I play with her. Obviously, I take her out several times a day so that she gets her regular walks. As I live in an apartment where pets are not allowed off-leash, I take her to the dog park during weekends, and she enjoys it there.
For the remaining days, I need to get creative at home when it comes to her playtime, as that is the only space where she can freely play. As she is a large breed dog and I live in a small apartment, there is not much space for her to run around. Hence, here are a few tricks I improvised for her to have a nice play area at home. If you are in a similar situation to mine, you can take a few tips.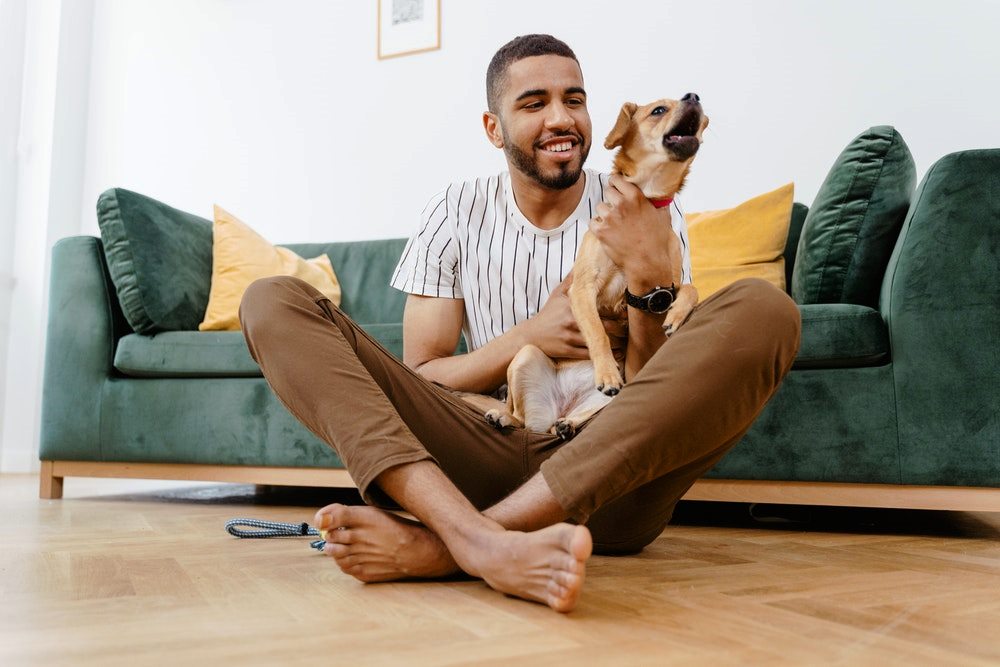 1. Find the Longest Space in Your Home:
There is a long corridor in my house, the ideal space to play fetch with my dog. You should also find an open space in your home that can be used to play with your dog. It should be long enough for the dog to run freely without getting hurt. There should be no obstruction in between. Clear off any clutter from the path when you plan on playing fetch inside the home.
2. Use Furniture Blockers:
While playing inside the home, it is common that toys can roll under a bed or a couch, and you will need to retrieve them every time. Trust me, this is something I used to do 5-6 times a day until I got a blocker for pets that actually took care of my problem. She would lose her toys over time, and every other day I had to check under every piece of furniture to collect all her toys. Now neither she can get under the bed nor her toys keeping my home clean. If you are in a similar stitch, consider getting this pet blocker.
3. Carpet the Floor:
The corridor where I play with my pet was tiled earlier. She used to slip every time she came running towards me. At times, she could not actually stop herself and collided with me. When your dog plays fetch with you inside the home, the space needs to be carpeted. The main reason being it is easier for dogs to stop on a carpet as they get a better grip. If the floor is tiled, they will eventually slip every time and injure themselves. If you are using a long balcony to play fetch, you can add artificial grass to the floor to give them a garden-like feeling and avoid slipping on the floor. Artificial grass is easy to clean as it comes with drainage holes for easy wash, and there is hardly any maintenance, which is why it is an easy fix.
4. Ensure the Path is Clear:
My pet is really goofy. She does not understand her dimensions yet and hits everything with their tail. This is why when I play fetch with her inside, I ensure the entire path is clear so that she can run freely and not knock something over while running. Dogs can get excited during games and may not be really vigilant for any obstructions; hence, clear everything that can be a hazard to the dog or loss for you.
5. Do Not Use Bouncy Balls:
This I need to emphasize. There are different types of pet balls. A few are bouncy, and others just roll when they hit the ground. Get the one that does not bounce much as you play with your dog inside the home. Bouncy balls end up landing in places beyond the play area, defeating the entire purpose of creating a safe play space. You can use these balls outside as it is enjoyable for them, but use a more suitable ball at home.
6. Net the Balcony:
Many apartments have an extended balcony area that can be used as a play area. If you are playing a high-energy game with your dog like fetch, sometimes they can get zoomies in between and start running without really being safe. Hence, just a railing may not be safe enough. Add a grill to cover all the open space before playing with your pet on the balcony.
7. Play Tug:
Dogs love to play tug. My pet always carries a rope and could make me play tug the entire day. This game does not need much space, and you can easily play this with your dog at home. This is basically an indoor game that dogs usually enjoy a lot.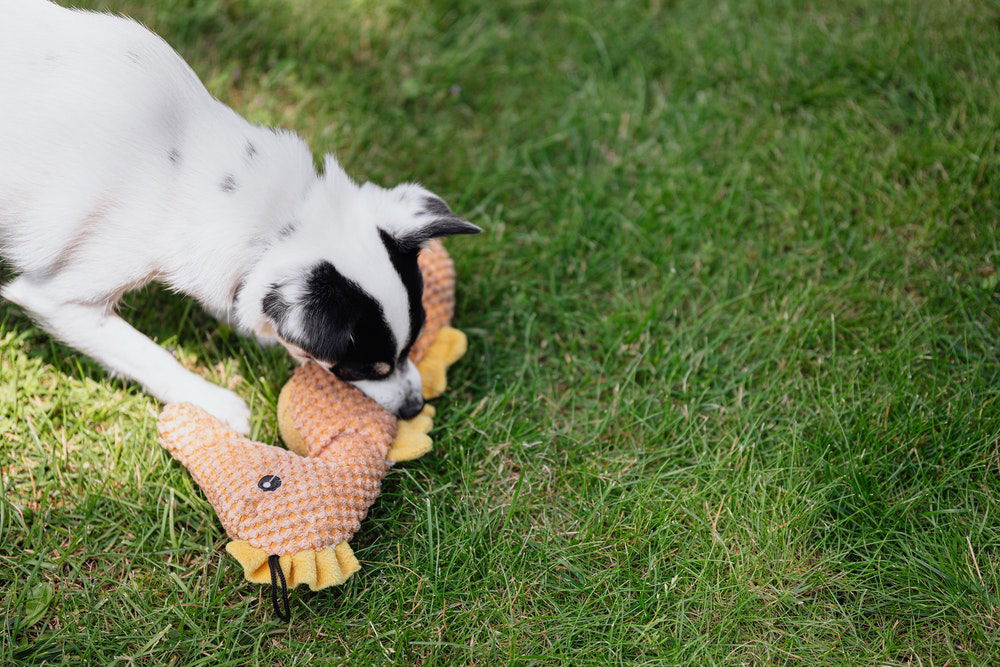 8. Use Food Puzzles:
Play is not all about physical games for dogs. It can also be a time for mental stimulation. What could be a better reward than food? My pet is really food motivated like any other labrador; hence she loves to do food puzzles and waits for it every time. She has really become quick to solve these puzzles, which helps her get smarter every day. There are different levels of difficulties when you get these puzzles. You can start with a beginner's level and slowly increase the level to make it more challenging for your dog. This works ideal when you do not have enough space in your home to play fetch. These puzzles need a small area that you can easily offer your dog.
The Bottom Line:
It is not ideal to play with your dog inside the home, but you need to improvise when you do not have enough options. Not everyone can afford a house with a nice backyard, but that does not mean you cannot offer a dog a loving home where it lives happily. You can always find different ways to ensure your dog gets enough playtime, outside or inside.