Making your bed fluffy and cozy is important for a good night's sleep and your overall well being. The more comfortable you are, the easier it is to sleep and wake up fresh in the morning. Beds are supposed to be our happy places because everyone loves to be in them. And the bouncier, cozier, and softer these are, the better the quality of sleep we can expect.
The big, fluffy beds we see in the hotels are always so enticing but they can be expensive. It isn't just about the duvet covers or mattresses, consider other factors in it too such as the environment. While you may not be able to save up for the fancy beddings, you can use your creativity to create that wonderful fairytale dream bed.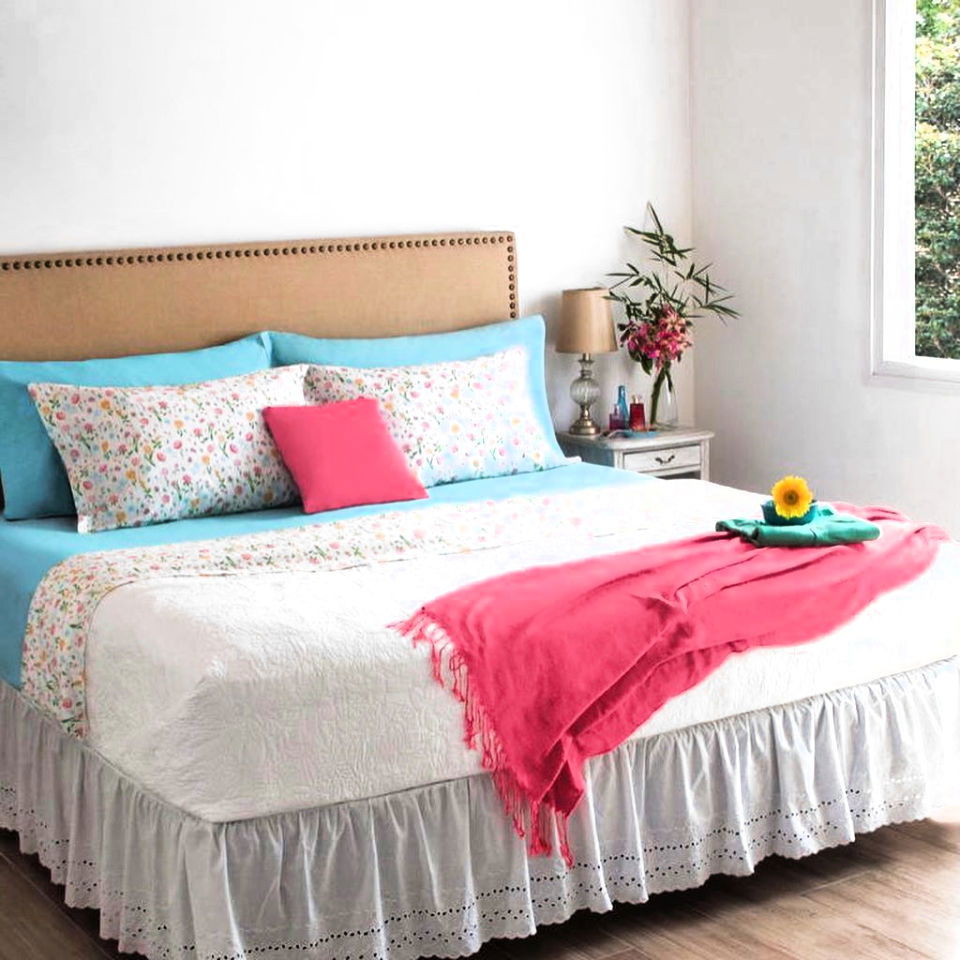 In this article, we will take you through some easy hacks to achieve a cozy and fluffy bed without spending too much.
1. Use Fluffy Down Comforters
A thick, fluffy down comforter, made of bird-feathers provides extra warmth and softness when you are snuggled in. It is breathable, something you can wrap around yourself on a cold night. Plus, it gives your bed that wonderful layered look that duvet covers lack.
Fluffy down comforters are an excellent alternative to other types of bed filling as it captures and secures heat, keeping you warm throughout the night. Additionally, it is incredibly lightweight so you can toss and move around without it holding you down or adding unnecessary weight. These comforters offer breathability and moisture wicking properties that keep you cool and dry.
While fluffy down comforters may be on the pricier side, they will last you for years, unlike synthetic comforters. They maintain quality and composure for longer and with the right care, your comforter will maintain its filling better than other bedding options.
If you don't know where to start, you can look at some super fluffy down comforters listed here which are certainly worth the investment! If you are allergic to bird feathers, you can use some feather-free alternatives that offer a feel closer to that of down comforters.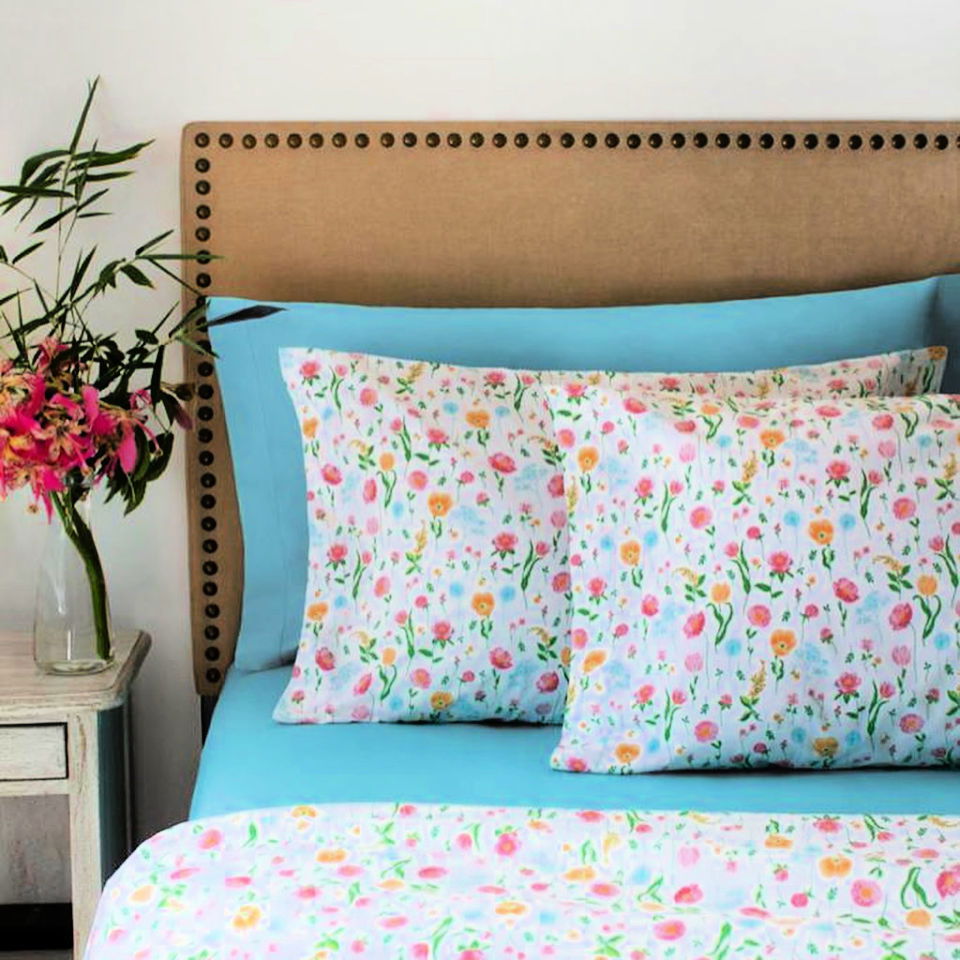 2. Use Bigger Filling to Pile Up the Pillows
Piling up your pillows a few inches high can really provide that mounted, cozy heaven you are looking for.  A great hack is to buy 24-inch throw pillows and fill them with 26-inch inserts. One benefit of these throw pillows is that they take up less space on the bed so it is less crowded. Avoid buying pillow covers less than 22 inches as they might make your bed look small and less inviting.
You can use filling from your unused pillows and add them to the ones on your bed to make them look fuller and fluffier.
3. Use Hygienic and Comfortable Bed Covers
Never neglect the importance of a good bed cover. Bed covers are often less talked about as they are a less cozy part of the bed. For most, it's just a barrier against the mattress, but if you think deeply, they are extremely close to our skin and nostrils. This means whatever gunk is on it, we are covering our body with it and also taking it inside.
Wash your bed covers frequently and add fabric softener for plushness. Spread your sheets bacteria-free over your vacuumed and disinfected mattress. You can even put on a mild fragrance over the sheet for a refreshing feeling.
If you feel uncomfortable with the fabric of the bed-cover, particularly if it is cotton, replace it with linen. Linens are quite textured so they will provide warmth in winters and these are also lighter to sleep on during summers.
4. Create the Right Ambiance
Our bedroom is the only place where we come to relax after a stressful day. From the selection of the lights to the placement of the bed to the fragrance in the room, every single thing plays a conducive part in making us sleep more peacefully.
And this is the only part that can be, thankfully, less costly than any other thing in the bed-room. For instance, you can tuck fairy lights on the bed's headboard, or you can create a DIY paper mache lamp. You can also hang some lightweight curtains behind your bed to create a canopy.
Another important thing is the choice of colors for your bed. Buy sheets that are softer on the eyes, like white and cream-colored ones, add tinges of color by keeping a few small plants on your bedside. Indoor plants like English Ivy, lavenders, and snake plants are really good for keeping the indoor air fresh. You can also get a diffuser and put in some light essential oil to keep your skin moisturized on a cold night.
5. Add-In Some More Accessories
There are DIY solutions to this if you want to transform your bedroom and enjoy that royal, cozy bed feeling. Take for example some fur strips and tie them around the headboard's corner. Use faux fur rugs on the bedside so when you wake up, your first step is on fluffiness and warmth, which might even encourage you to get up faster.
Alternatively, you can try your hand at fun crafting projects! You can create a knitted blanket or buy handmade ones from Etsy. Another unique and fun idea is to add some knitted floor cushions or a lovely bean bag couch on the bed-side to improve the look of your room and complement your bed.
To make your bed extra soft, you can add a layer of thin foam pads or tuck in a duvet beneath the sheet which will add a bit of bounce to it. Nothing speaks comfort like an extra fluffy and silken bed!
We all love to sleep in plush, bouncy beds that can be relaxing for our tired bodies. A comfortable and cozy bed is an essential part of self-love and healthy living. So make sure never to neglect it. If you use some of these cozy bed hacks, you can make your bedroom the best place on earth without breaking the bank.