Children are an extension of us, and not only biologically. Our views get passed on to our children, and if you love fashion, there's a good chance they will too. An interest in fashion teaches kids to value themselves.
The key to this lesson is not fashion for fashion's sake but self-respect and self-care, and fashion is a tool for self-expression. Being fashionable doesn't mean spending loads of money on throw-away items that promote the clothes industry's bad aspects. It's never too early to teach kids how to invest in an item and shop sensibly at designer stores with great sales.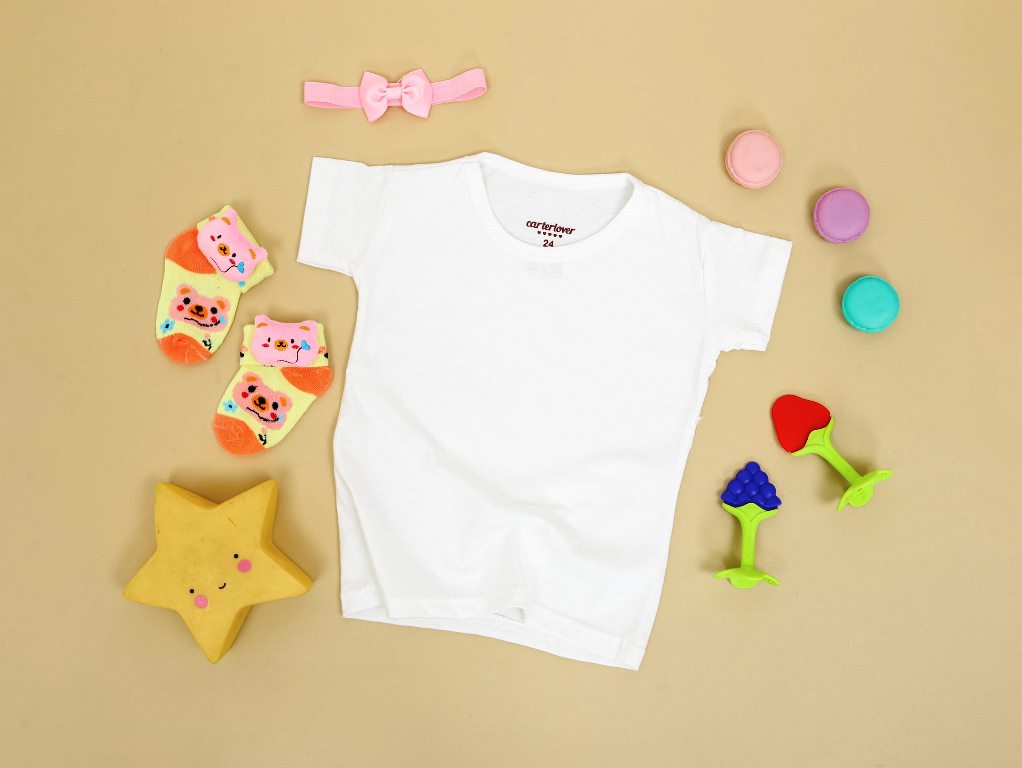 "If you're not going to wear it, don't buy it" is a mantra we live by. It also teaches children how to look after their possessions and not just buy something because it looks good on them in the store because they will most likely outgrow it before it wears out.
It's essential to give your children freedom when choosing clothes. Still, boundaries are also vital, so you don't end up with t-shirts emblazoned with swear words or images that aren't age-appropriate (for example, say no if your child wants a onesie adorned with an alcohol brand).
There is nothing wrong with giving toddlers designer clothing as long as it fits into your budget. You can still shop at Gap Kids without sacrificing quality; this line offers designer collaborations like Alice + Olivia Mini. In fact, collaborations are a great way to purchase on-trend items of clothes without paying loads.
This post focuses on teens. Little kids will usually wear whatever you want them to, especially if it's in their favorite color or carries a cute motif. We will focus on that problematic age between 10 and 15. After that, hopefully, they will take what you've taught them and make it their own.
Photo by Eye for Ebony on Unsplash
Unisex fashion trends
Erasing the boundaries of colors and designs for boys and girls is a good thing and fashion designers increasingly offer unisex options. The tendency is similar to how adults dress- to be well-rounded rather than letting gender stereotypes limit their choice!
It's so old-fashioned to dress girls in pink and boys in blue; let's switch things up. Your child will tell you their color preferences and one thing for sure that will change. Pink this month, purple the next, and then black.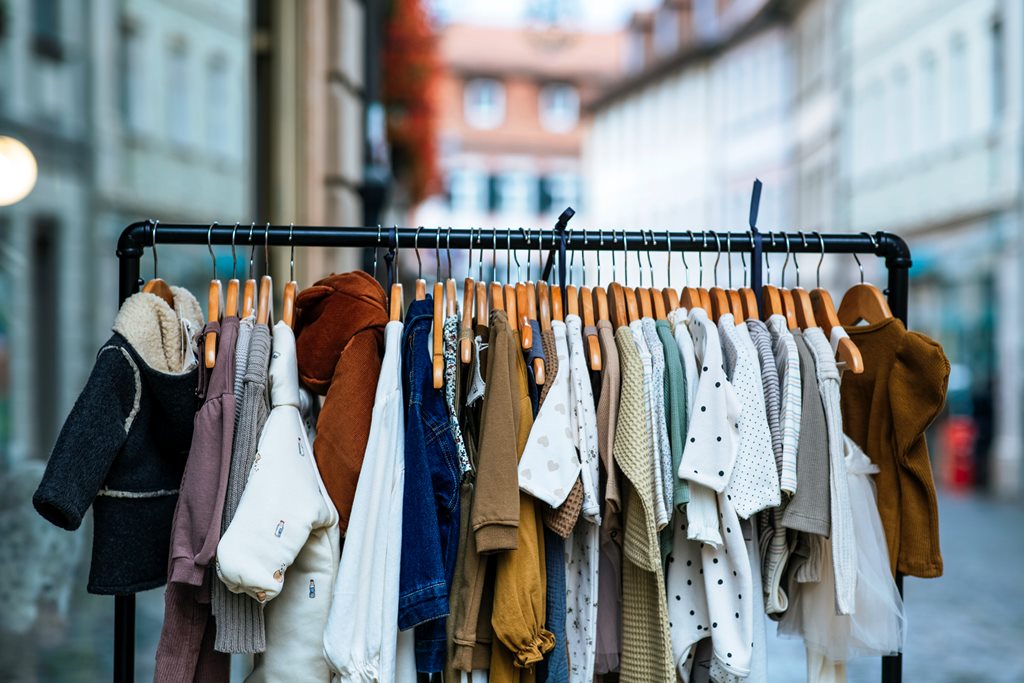 Anything green
As the world wakes up to sustainability, our children are increasingly aware of the environmental impact on the planet. Luckily for us, the fashion world has embraced the trend and made it a movement.
Young people are passionate about all things green, from fashion to lifestyle and this should be encouraged. Designers and retailers know that everyone is moving away from fast fashion into an era of sustainability.
Designer brands are embracing the green movement by releasing limited edition clothing with sustainable materials like organic cotton.
Organic cotton uses less water than conventionally produced cotton. It has healthier soil which acts like sponges, soaking up rainwater during floods and holding it longer in times of drought; this keeps rivers cleaner too!
Farmers may encourage healthy earth that stores carbon by utilizing natural methods such as crop rotation or cover cropping (cultivating more than one species of plant simultaneously) rather than relying on fossil fuel-based fertilizers.
All while making your shirt softer and more environmentally friendly with a bonus: you'll sleep well knowing organic farming reduces risk from pesticides used against pests.
Makers of baby products have also begun incorporating environmentally-friendly features, making them more appealing for parents who care about their child's health and well-being as they grow into an increasingly planet-earth-conscious society.
So now we know what we should think about when looking for children's clothes – let's get specific about what you should keep an eye open for.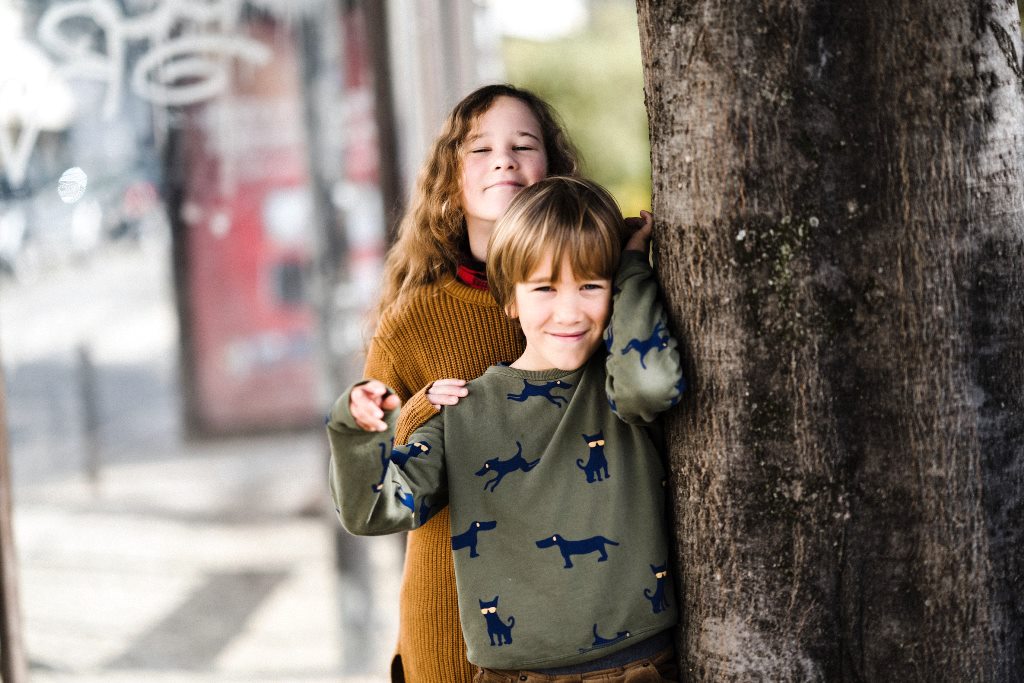 The band t-shirt
The band t-shirt is an easy sell to a teenager or pre-teen; reproductions are all over the high street, and designers are making the concept their own. Even better, though, is an original gig t-shirt bought handed down from an older sibling or relative.
Band gear is a great way to give your teen designer fashion without spending too much. They are the perfect gift because you know they will wear them, and considering how many people there are in this world, if everyone wore designer band tees, at least some of them would be unique!
Not all designer collaboration t-shirts come from traditional retailers. We have also included two suggestions from high street retailers, flexing their designer muscle and preloved stores that carry rare design items.
I'm going to start with one of my favorite designers: Alexander Wang.
H&M recently chose him for a collection called "Collection II," and if you haven't heard of Alexander Wang, your designer education is seriously lacking. This collaboration has produced a limited edition t-shirt with slogan tees, another teen favorite, and band logos.
Slogan sweatshirts
The slogan sweatshirt is a trendy piece of clothing for teens, and it's easy to see why. They are comfortable, look great, and you can wear them with just about anything!
Sweatshirts have been around since the 1920s but didn't become popular until the 1980s when athletes and sports teams wore them. The sweatshirt has evolved into a fashion statement that teenagers love to wear out in public.
Following on from the band tee is the slogan sweater or sweater shirt. Bella Freud's iconic Peace and Love sweater not only makes a poignant statement, but it's also on sale for a great cause. #WearitForWarChild. Bella kicked off an entire fashion wave with her cool designs that have taken over, offering a relaxed vibe with an important message attached.
Lots of brands offer their version of the slogan sweatshirt, and kids of all ages love them. So make sure you include a slogan sweatshirt or hood for the winter season.
Fashion should be fun, so the best thing you can do is let your children choose – show them the possibilities. Get them to create a mood board on Pinterest; that task alone can inspire and inform, and while they're designing, they are exercising their brains, meaning it's a win-win scenario.