Picture this, the sun is shining bright. It is a hot summer afternoon. There is no place you would rather be, then outside on your deck, porch or patio. If only the sun wasn't blasting its mighty rays down upon you. What if I told you there was away? There is a product that has been around for centuries and used for the same exact purpose. I am talking about canopies. They are a flexible, sturdy, structure designed to block the sun. They are also serviceable in the light and moderate wind and rain. A canopy is similar to an awning but has its own dedicated frame. This typically means that a canopy can be larger in area than an awning. This makes covering an entire deck or event space, easier. A canopy can also sustain a larger wind force, making them ideal for commercial purposes. With today's current technology, there are even choices in folding canopies. There is something for every need, purpose, and budget.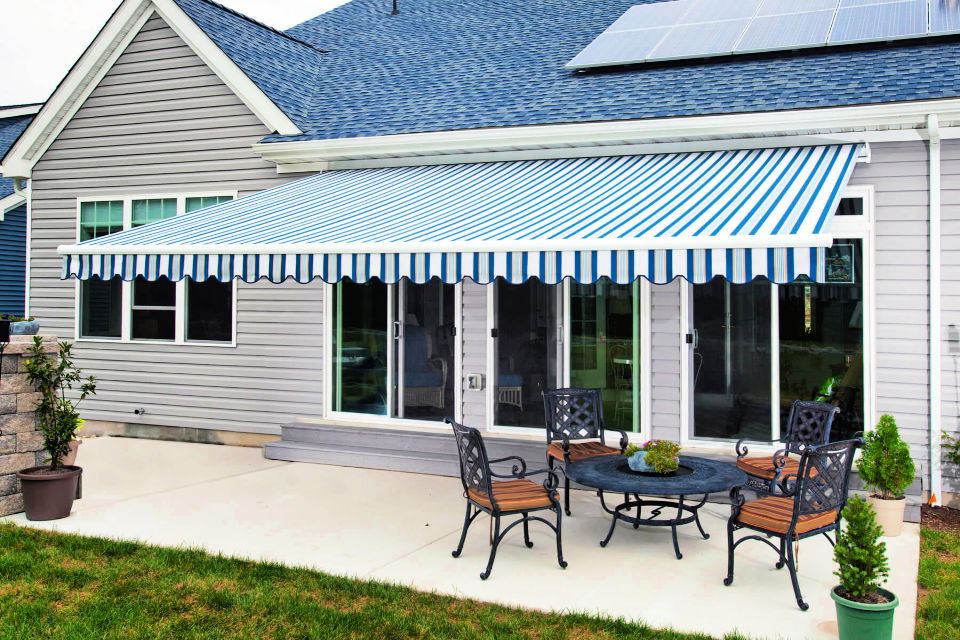 When deciding on which kind of canopy to buy, one must consider the area. The beauty of a folding canopy is that you can enjoy the open-air experience, in addition to having the canopy for when needed. This is not possible with a traditional canopy structure. A nice benefit to a folding canopy is that there are automation options available. Models can open and close themselves based on the weather. Once it reaches a certain temperature it will expand or retract.
The same thing can be done with moisture and wind sensors. This means you can keep the party going if it starts to rain! It also means you can control it from the inside, so you do not have to get wet. Of course, manual options are available. They are the exact same product, they just do not offer the same conveniences. This is why businesses and homes alike can find a quality canopy useful.
It's Time to Call for Backup
The project of installing a high-grade canopy should be done with professionals. It is possible to install them yourselves, but not recommended. If a product has a warranty, it may require installation by certified installers. There are companies like retractable awnings, that have been around for decades. There are many options on the market for size, shape, material, and color. Only use a reputable company that is certified and follows industry standards for excellence. This means providing products that hold up to wind rating certifications, engineering strength certifications at the bare minimum.
This is the sort of situation where you do not want to cheat yourself to save some money. Go with a high-quality product and it will last for years to come. A proper company will be able to provide something for anyone at any budget. Do not let the fear of the hot sun or rain stop you from enjoying your favorite outdoor area. If you own a business, you want your customers to be able to enjoy your establishment and the weather outside.