There are critical inside elements of your air conditioner that must be cleaned, or you risk incurring costly repairs and replacements owing to dust and grime clogging the interior. Cleaning your air conditioner reduces the tension and strain that dust and debris build-up puts on it, allowing it to run more efficiently.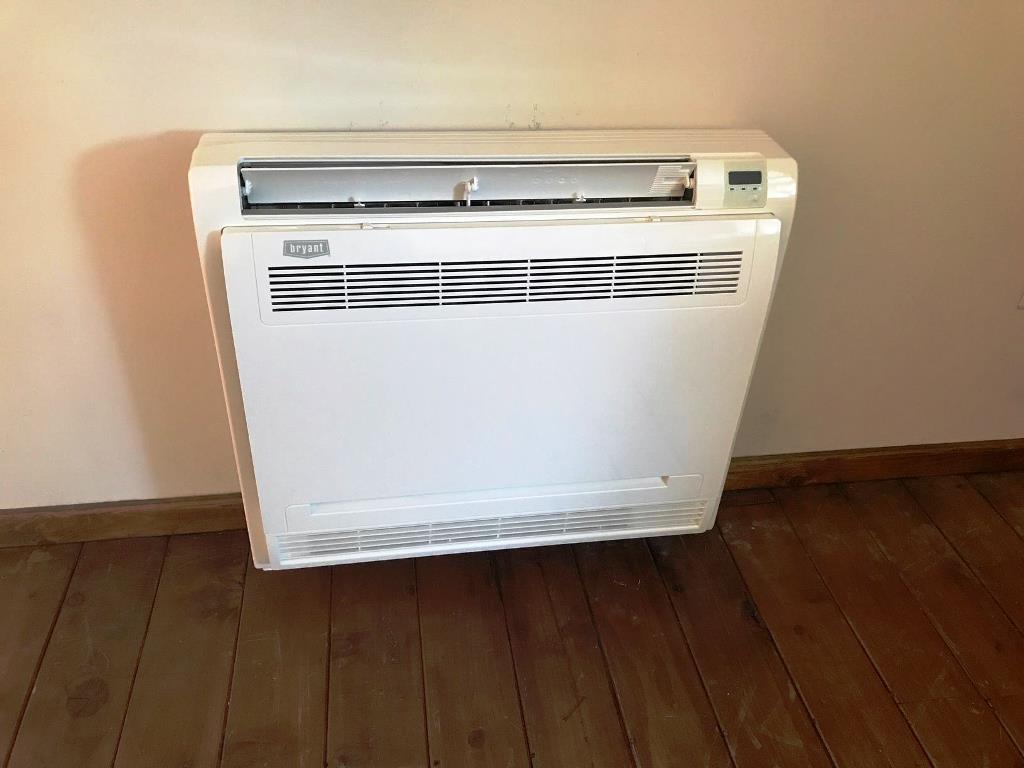 When air filters get clogged and unclean, the regular flow of air is obstructed, causing your unit to work harder than it needs to. Furthermore, when dust coats your evaporator coil, it loses its capacity to absorb heat, lowering its efficiency and ability to chill your home.
Why Cleaning Your AC is Important
Nothing affects your health more than the food you eat, the water you drink, and the air you breathe. So, what if the air you're inhaling is poisoned on a daily basis? While this is a frightening prospect, it is more often than you would expect.
Mold spores and germs are released into the air and into your lungs every time you switch on a moldy air conditioner. If your air conditioner is moldy, you are exposing yourself and the most susceptible members of your family, friends, and coworkers to a slew of potentially catastrophic, even fatal, health issues. A moldy air conditioner is a formula for chronic disease, and it must be repaired as soon as possible.
When to Clean Your AC
Your air conditioner should be cleaned and serviced once a year, and the air filters should be removed and cleaned every 2-3 weeks, or as needed, to keep it functioning smoothly. If you notice any abnormalities in the system, such as inadequate cooling, weird noises, and strange odors, contact a competent HVAC specialist right once.
Tools Needed
It's preferable to do it when you're not in a hurry because the entire job may take a few hours. It also necessitates fine motor skills, and having assistance may be beneficial. Let's look at the tools you could require.
A set of screwdrivers
Gloves
Vacuum
Rags
Water hose
Spray attachment for a water hose
Sink or bucket
Fin comb
Cleaning supplies
Cleaning the Indoor Unit
Now that you know why cleaning your indoor air conditioner unit is important and what you'll need, let's get into the process of cleaning it. You do not need to know exactly how your AC works to clean it. If you don't feel like doing it yourself, you may always hire an AC Services specialist.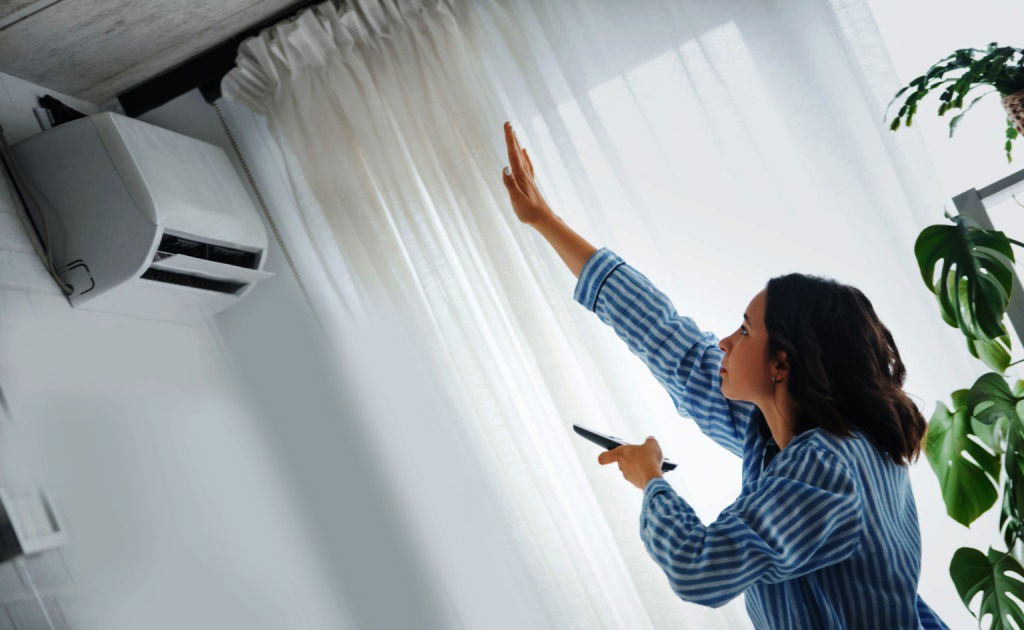 Follow the instructions below to properly clean your indoor air-con unit if it is a chore you feel comfortable undertaking on your own. Before you begin cleaning the air conditioner, cut off the power supply for safety reasons.
Step 1: Remove and Clean the Air Filters First
To clean inside the device and remove the air filters, you'll need to remove the front panel or raise it up (depending on the model). Remove as much dust as possible from the filters with a vacuum cleaner or brush so that you may easily wipe the rest away. Make sure both sides of the filters are clean.
Step 2: Clean the Evaporator Coils
Because they are prone to filth and external factors that cause grime to coat the coils, it is critical to clean and maintain your air conditioner's condenser coils. When this happens, the coils are unable to discharge heat, causing the system's overall performance to suffer. Commercial treatments are available to clean the evaporator coils of an air conditioner fast and effectively.
However, if they aren't too dirty, a mild soap and water solution can suffice. Begin by dusting with a coil brush; then, using a spray bottle, use your own cleaning solution or the commercial product as directed on the package. Wet a clean cloth and wipe away the filth after a few minutes of sitting.
Step 3: Cleaning the Drain Pipe
Occasionally, clogs in the drain tube occur, causing the equipment to malfunction. Use a wet and dry vacuum cleaner to remove any dirt and debris from the drain tube to prevent this from happening with your air conditioner. To do this effectively, position the vacuum hose just inside the tube (or vice versa) and run it for about two minutes while keeping the pipe securely in place.
Step 4: Remove Any Remaining Debris From the Inside
Dust the interior of your indoor air conditioner unit using a feather duster. A clean wet cloth may be used to remove any obstinate filth you come across. Before shutting the unit, wipe off the front panel and the remainder of the outside.
Step 5: Test Your Unit
It's time to test your air conditioner once you've cleaned the inside unit. Restart the main power supply and run the air conditioner for at least 30-minutes. During this period, keep an eye on the temperature and listen for strange odors and sounds. Turn off the air conditioner and contact a local HVAC specialist to get it checked for any faults if you notice anything unexpected.
Extra Cleaning Tips
Here are some extra tips for specific issues:
Cleaning Mold
A clean cloth and a mix of warm water and household ammonia can be used to wipe away mold from an air conditioner. To get rid of mold in your air conditioner, mix 1/4 cup bleach in 1 gallon of warm water, soak the cloth in the solution, wring it out carefully, and then clean the damaged areas thoroughly. The addition of household ammonia, which destroys mold spores, makes this procedure extremely efficient.
Cleaning Stains
Giving yellowed plastic a bleach wash is one of the most typical techniques to clean it. Do you dislike bleach? A similar effect may be achieved using hydrogen peroxide or other natural cleaning detergents.
Cleaning Processes:
Remove the plastic that you want to clean.
Fill a bucket or sink with an 8:1 detergent to the water mixture.
Put your gloves on.
Soak the plastic in a mixture of your chosen cleaning solution and water.
Soak until completely white.
Take out of the solution.
Wash and rinse with mild soap.
Don't Neglect Cleaning
Whether you try this DIY approach to cleaning your interior air conditioner unit or hire a professional, it's necessary to clean your air conditioner at least once a year, maybe as part of your seasonal house maintenance. This can help maintain your air conditioner in good working order for many years to come, so make yearly AC cleaning a priority in your home.