As it goes, college life needs a bit (if not a lot) of fun time to balance academics. Especially when you have dozens of reasons to throw a party. From the first day on campus, weekends, and even celebrating the successful submission of a term paper, there is always room for parties in college.
But being on a student budget might not allow you to go all out on your gatherings. Well, that doesn't mean the party walls have to be dull. Take advantage of these DIY ideas to spruce up your party space.
1. Insta Backdrop Photo Wall
Photo booths are undeniably a party hit and another excuse to send out posts on social media. Bright photo backdrops will make a perfect setup for your Instagram feed. You don't need a designer to make a wall look attractive. Whatever the theme of your party is, you can use printouts and glue dots to render it. The project is simple, fast, cheap, and will last throughout the whole party.
2. Photo Booth Props
A photo booth would not be complete without a set of fun party props. You can easily order these from any online store. But you will have more fun if you make it yourself. Afterall, it wouldn't take you long to cut out crowns, mustaches, or text signs and color them yourself. It might be just what you need to relax after seeking help to rewrite essay on EssayPro.com. As the experts are polishing your essay, you can get ready for the party. To make it even better, cut out cardboards to make for excellent photo frames, apt for social media.
3. Upgrade Inexpensive Glasses
Move over plastic cups; now, with this DIY idea, your drinking glasses can have a regal touch that works for both a brunch or all-night partying. All you need is a few rolls of adhesive gold paper. Cut it to fit the size, and stick it onto the drinking glasses. You do not want the pattern to look too perfect. The more variation, the better.
4. DIY Popcorn Bar
Yes, chips are great snacks. But not better than popcorn. If you are just having a few of your friends over for a movie night, a popcorn bar will certainly add more charm. Pick out your favorite flavors, ranging from classic butter, salted caramel, roasted honey, to even chocolate. Find some colorful bowls, and add tags for each flavor with a fun design. You can set up a side table dressed up with similar patterns to serve as the popcorn bar.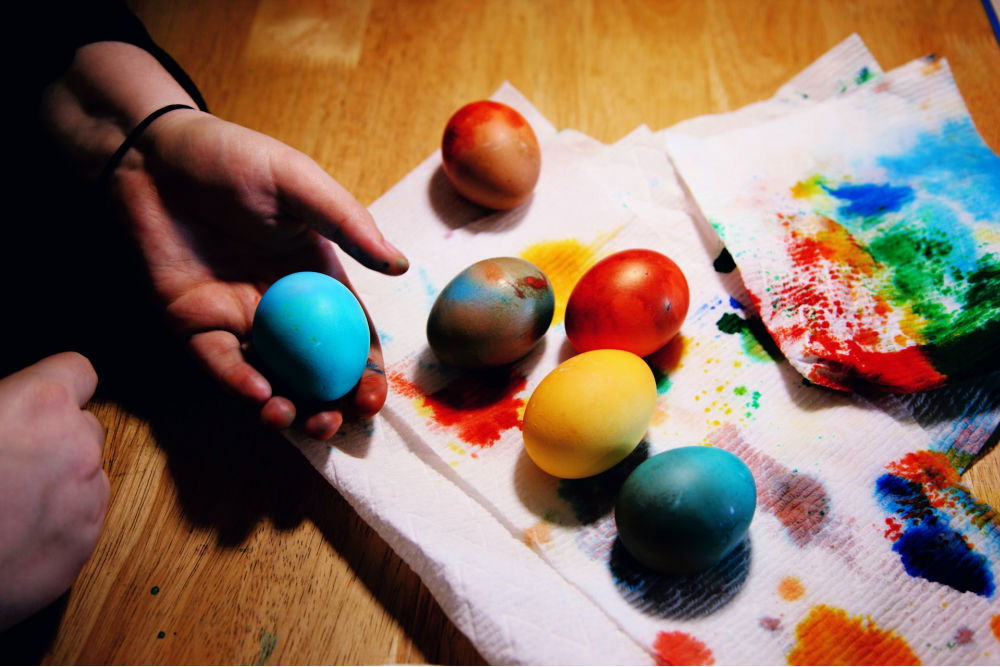 5. Eggshells With Confetti
The eggshell decoration is not restricted to Easter alone. Why not use the same tactics to add a new layer of decor to your party space? You can fill them with confetti, and when they break during the party, the colored confetti will be all out in the air. Perfect for celebrating something such as New Year's eve or graduation, right?
6. Tiny Hot Air Balloons
If you think balloons are for kids and not for college students – here is an idea that might change your mind. Why not convert the helium balloons into mini hot air balloons. You can make the wicker basket using colorful cardboard or even thick paper. And all you need are threads and glue to attach it to the balloon.
Adjust the helium in the balloon so they will be floating not too high in the room. You could even use normal balloons and hang them from the ceiling at different heights.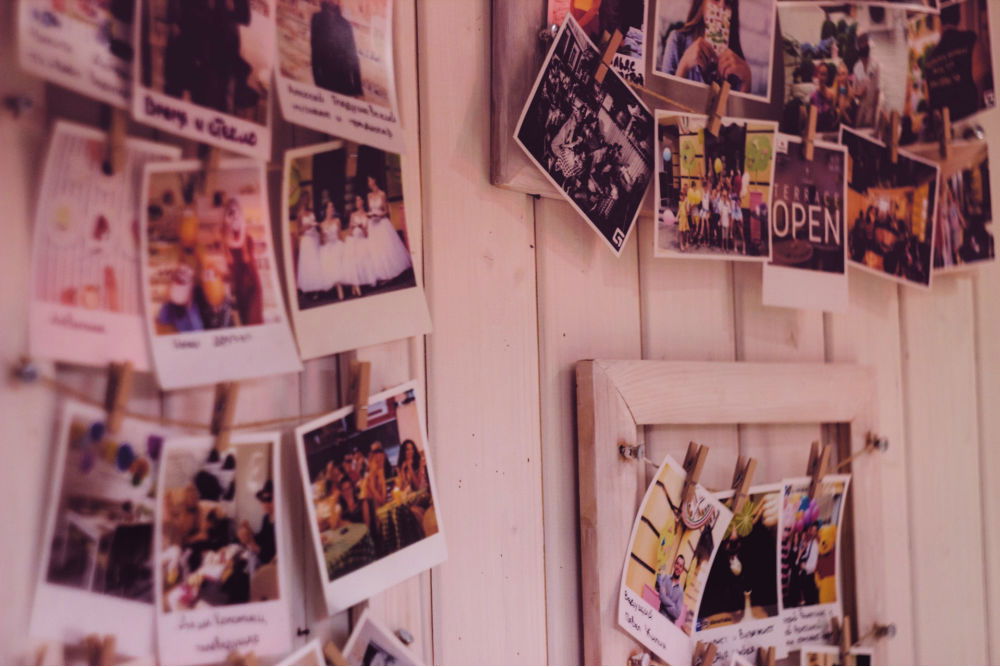 7. Tree Lights
Want to add a dose of rustic beauty to your outdoor parties? Save all the glass jars you have, and put some candles in them. You only need some twines and trees to hang them on. It will immensely lighten up space, perhaps with a fairy ambiance, too.
You could also hand them in indoor spaces if you have hooks in the ceiling or posts on the wall. Just make sure that they are strong enough to hold the weight of the bottles.
8. DIY Napkins
Who says college parties cannot be sophisticated? If you want to host a nice dinner or a soiree, why not use your DIY resources to dapper it up? Those who have a knack for painting can use plain fabrics to add some cool designs to it. You could spend an evening playing around with fabric paints to come up with the right patterns suited for the dinner occasion.
9. Photo Banners
If you want to try something different to streamers and garlands for decoration, photo banners would be an impressive idea for a college party. Get a wall ready with a fun backdrop and a few strings on it. As soon as you take photos with polaroids, you can put them up on the wall.
By the time the party's over, you will have a gallery wall full of memories.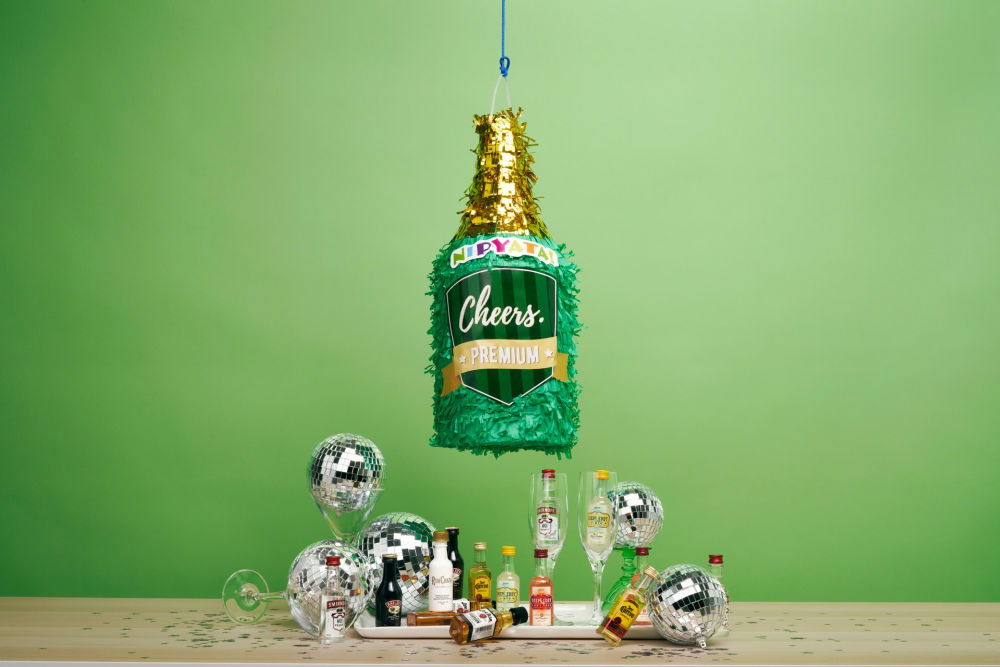 10. Paper Bag Pinata
Gathering decor for a last minute party? Get some candies and color papers to create a paper bag pinata in no time. Fill up the goodies at the bottom, pin the bag, and decorate it with paper patterns. If you have time, you can add a few of these to space, which will make for a fun activity.
11. DIY Ice Buckets
One of the party essentials is chilled drinks, be it summer or any other time. It might be best to think ahead and make some DIY ice buckets that will keep the drinks fresh and cold.
Simply cut out the bottom half of soda bottles, fill them with ice and some herbs. You can also add some fruits such as lemon slices, orange slices, cranberries, and pomegranates. Refrigerate the drink bottles and place them inside this contraption. They will make for some cheap and great-looking ice buckets.
So there you go. These 11 DIY decor ideas can instantly liven up your party with colors and activities. Even better, you will have fun making these!