So maybe Leonardo Da Vinci might not have had the opportunity to work with colored pencils, but you do! In the older times, people used to make their artwork using many different types of art mediums but definitely not colored pencils. It's true that colored pencils were widely popular back in the day as a part of 'basic stationary". Colored pencils were made without much pigmentation, and children were seen using them to fill their coloring books. However, high-quality pencils were finally introduced in the 1930s! Many artists started to experiment with this set medium, and slowly – colored pencils joined the art family!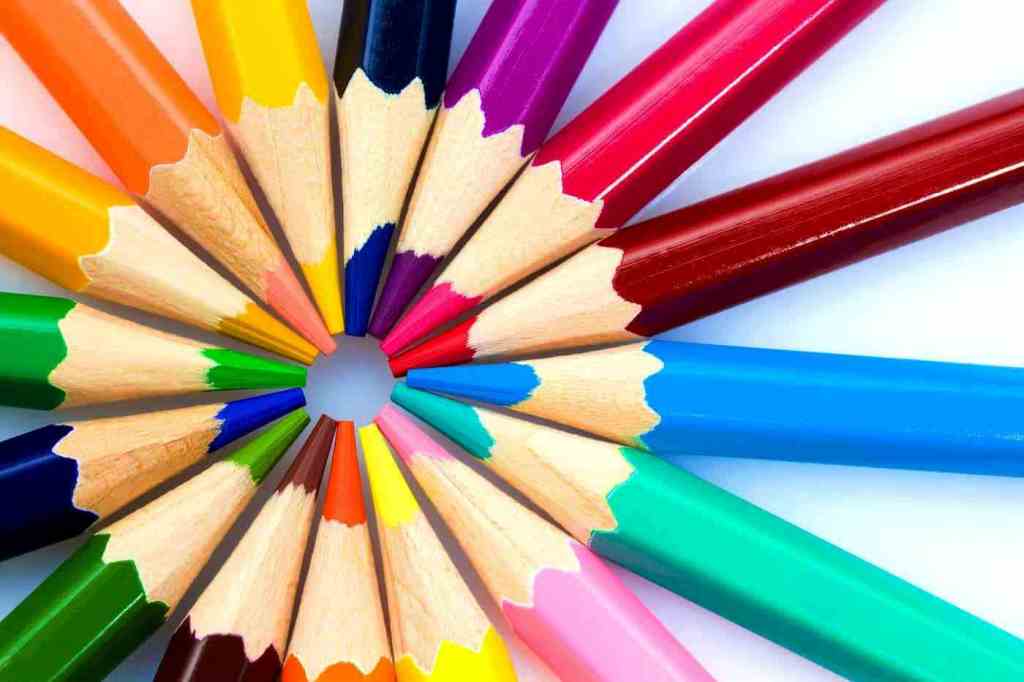 These types of colored pencils have become very popular recently due to their many different properties. Every artist wishes to have control over their work, and these types of pencils help them with the detailing. Moreover, these colored pencils are quite similar to watercolors – so the artists can easily build up and work from light to dark without losing control. Watercolors are quite familiar and nostalgic to most artists, so colored pencils can give them the same feeling without the mess. If you're new to find the best colored pencils, this detailed guide will explain the pencil's quality, types, uses to help you choose the best colored pencils.
Quality – Artist or Scholastic Grade?
Almost every artist will agree that the quality of the pencils can affect the final product of their artwork. When it comes to colored pencils, you have two different options to choose from. It is important to think about the cost, pigment, durability, and a few other things while choosing your pencils.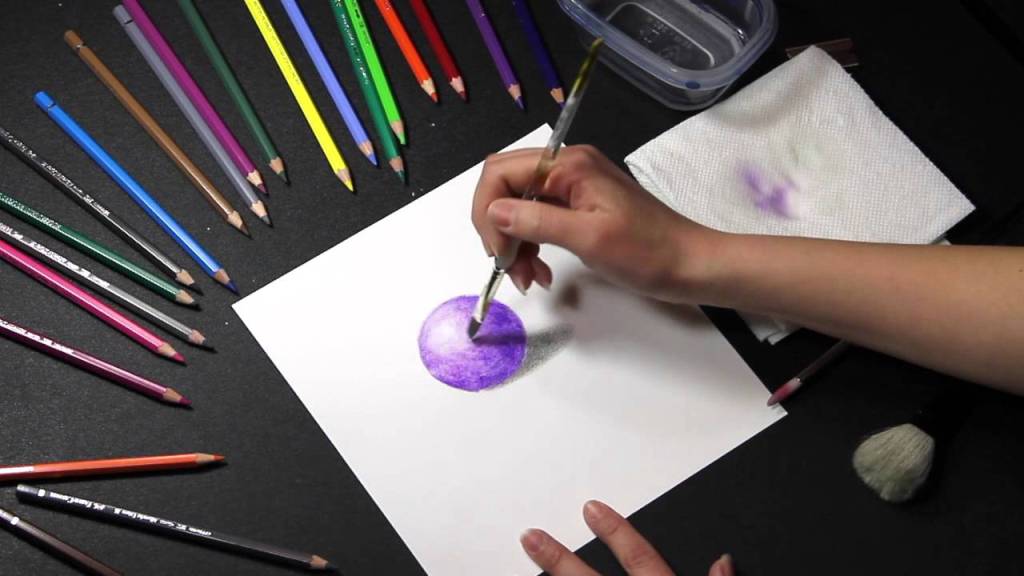 1) Artist Grade
Most artists who work professionally tend to choose this option for their work. Why is that? It's because artist-grade pencils have higher concentrations of pigment. Furthermore, the pigment used in these pencils is also of higher quality. This type is also used by those people who are working consistently on their art and want supplies that will last a long time. Anyone who chooses this grade won't have to worry about the blending or vibrancy of the colors as they lay smooth without much effort. Moreover, you will also get to choose between a huge color range.
2) Scholastic Grade
Scholastic or student-grade pencils are usually quite light. Most students who are pursuing other degrees instead of arts tend to use these types of pencils for their diagrams. A Scholastic Grade pencil doesn't have a lot of pigment, and it's usually impossible to blend the colors of this type of pencil. However, a few artists do like to have this in their cupboards so they can add some light tones into their art from time to time. You can easily find these are any stationery shop of the market store as they're very commonly used. Crayola is a good brand example for this type.
Consistency – Soft or Hard?
There are two different types of consistencies when it comes to colored pencils. Lead is used inside pencils, and its type can matter a lot when it comes to creating art. You can have a totally different result using hard or soft Pencils. It's important to think about the type of art you create before choosing one.
1) Soft Pencils
If you're a professional artist, then you most probably will choose this option. Soft Pencils are quite important when it comes to pigmentation and blending. Every artist wants to have pigmented colored pencils that are easy to blend. This type of pencil is smooth and easy to use. Soft Pencils are usually created in a way in which less filler is used inside the binder, so it has more space for the lead. This means that you will be able to get more color payoff – in comparison to the other type of pencil. However, you will have to sharpen this pencil a lot.
2) Hard Pencils
Most students grade pencils are actually hard pencils. A hard pencil is fine and will help you with a great many different textures and make detailed art. If you're someone who likes to make detailed art, then you should give hard pencils a try! However, these types of pencils can be a little crumbly, but you can sharpen them to fix the problem. These types of pencils have a lot of filler and binder in them, which leads to less pigmentation – which gives off a dull and dry color payoff. You will also have to apply more force to the paper for some color payoff.
Types – wax-based, oil-based, or water-soluble based?
It's important to know about different types of colored pencils so you can get the best one for your type of artwork. When it comes to different types – there is not any "best option." You have to take a look at every type and analyze the type of art that you make. Choose a pencil that will help to make your art process a lot of fun.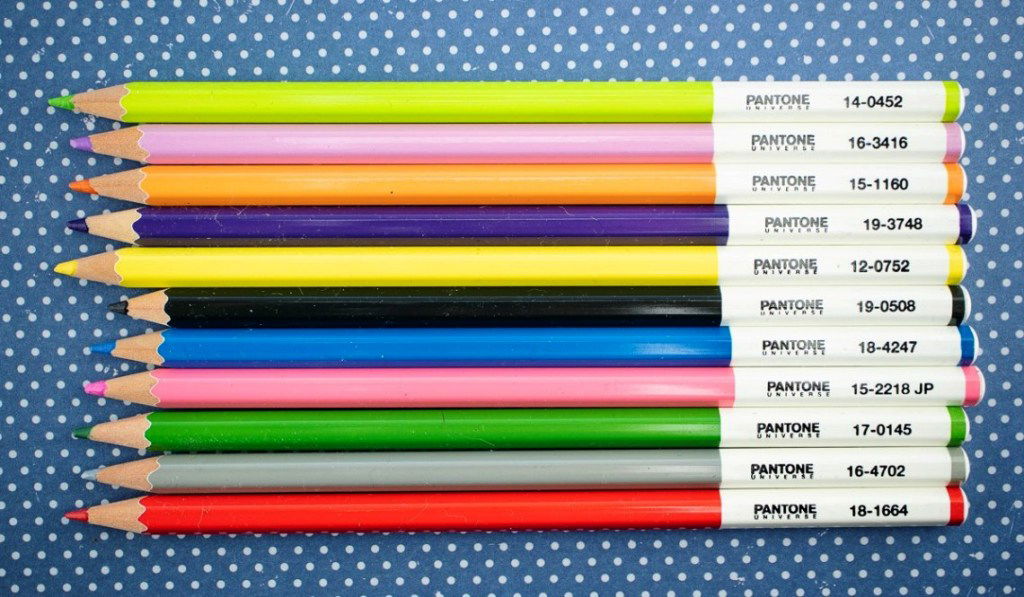 1) Wax-based Pencils
Wax-based pencils are the most common ones in comparison to the other ones three types. This type of pencil comes in a soft or hard option. Most students tend to choose the hard one while the professionals go for the soft option. This pencil can help create a smooth texture and let the pigment flow across the surface. Furthermore, there is no smearing, so you can put a few layers without any worries. However, wax-based pencils can lead to wax bloom, but you can fix it by using a clean cloth and fixative.
2) Oil-based Pencils
Mostly, artists who like to work with oil paints tend to use this type of pencil. Oil-based pencils can help create very professional artwork. How does this type of pencil work? Well, oil is used to bind the pigment into these pencils and spread it all over the paper. You don't have to work about wax bloom with this, and oil-based pencils also tend to have a medium-soft texture. However, oil-based pencils can easily break and have the problem of smearing. Moreover, you will also have a hard time erasing this type of color from the surface.
3) Water-soluble Pencils
Anyone who fond of watercolors is definitely going to enjoy using water-soluble Pencils. Many artists also like to use this type of pencil along with watercolors. A water-soluble pencil can be thinned out using water, so you can use it like watercolor paint but in dry form. It's also easy to blend this out using soft strokes with a paintbrush. However, it can be a little difficult to get used to this type of pencil, and you will also need additional supplies like paint brushes to make your artwork. It can also get messy, just like watercolors when working with this pencil.
Other Types – Color Sticks or Pastel Pencils?
These types of pencils are not considered to be common; however, many professionals use them to create beautiful art. If you want your art to stand out from the rest and look unique, try giving color sticks or pastel pencils a try. You can choose one option depending on the type of art that you make.
1) Color Sticks
The only difference between these types and normal colored pencils is that they can help you get more pigmentation and color payoff. Why is that? It's because they're not enclosed in wood like the other types of pencils. However, the pigment can get all over your fingers when working with this type of pencil. Some people might find it fun to have pigments over their hands as that will them feel aesthetically pleased.
2) Pastel Pencils
Pastel pencils might look normal from the outside; however, they're quite different when it comes to using them. A normal colored pencil is made using normal lead, but a pastel pencil contains lead that is a little harder. Harder lead can help create better artwork and provide durability as it won't crumble away. Instead of being transparent, this type of pencil is actually very opaque and used in a very different art type.
Why should you use colored pencils for your art?
If you're trying to take your art to the next level, then it can be important to take a look at different types of art supplies and pick the perfect one for your art style. However, it can be a little hard to find the best option. You can venture out and try out everything to find what you like. Colored pencils have many different properties that you might want to include in your artwork.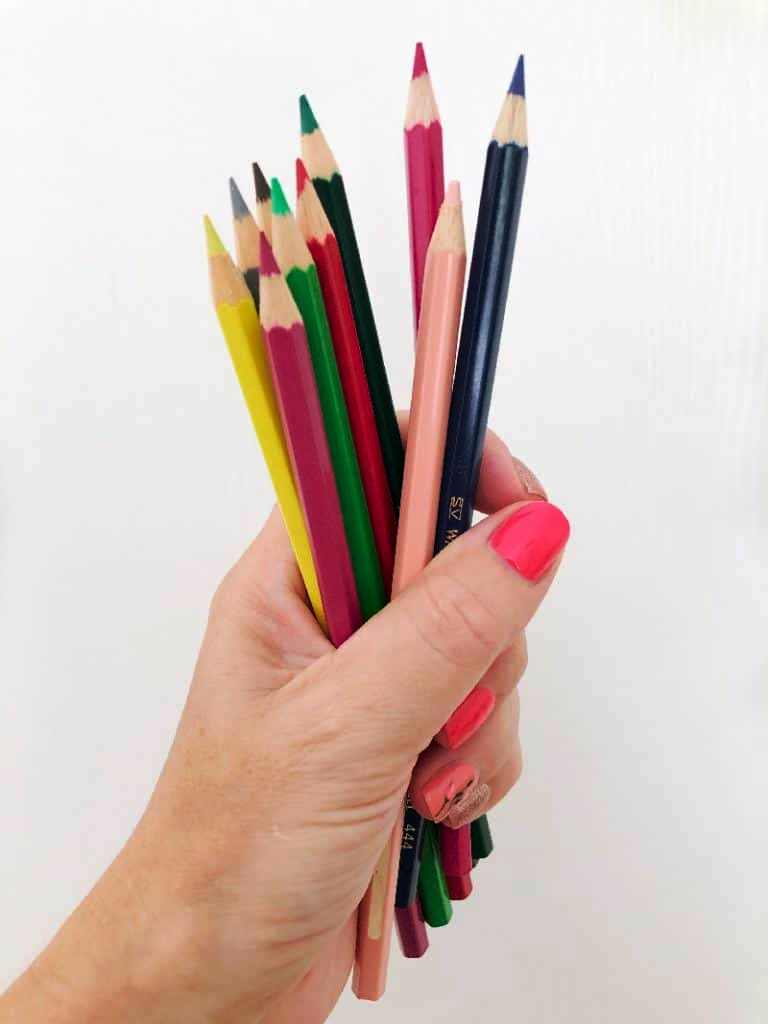 1) Precision
You will have a lot more control over your art, and this can help with the detailing. Do you like to make detailed artwork? If yes, then you should give this a try. Moreover, it can also be used with paint to add some extra detailing.
2) Versatility
Colored pencils come in many different types and styles, as mentioned above. There is a type of pencil out there for every type of artwork. You can pick one that will match your type, and it will feel amazing to work with it!
3) Quick and clean
You don't need an apron or water or extra supplies to work with colored pencils. All you need is a simple box to store your pencils and use them when needed. Unlike painting, there is no need to have a whole art set up in the corner of the room.