In this day and time, it's very common for 90% of the population to have mild cases of anxiety. Many people find ways to deal with it – whether it is by seeing a therapist or just dealing with it by making little changes in their lifestyle. However, in the last few years, DIY therapy has been gaining a lot of popularity. People claim that if they can solve their mental issues on their own; why spend money on a therapist? There are some ways to carry out DIY therapy in the comfort of your own house!
Traditional therapy – the face to face communication of the patient with the therapist – is still undoubtedly one of the best ways to treat mental illnesses. However, it's becoming expensive over time, and most people with mental illnesses belong to the middle class. There's also an additional cost of the medicines prescribed by the mental health professionals. How can the average population escape this system and carry out therapy on their own? Take a look at these different and promising forms of DIY therapy to find out!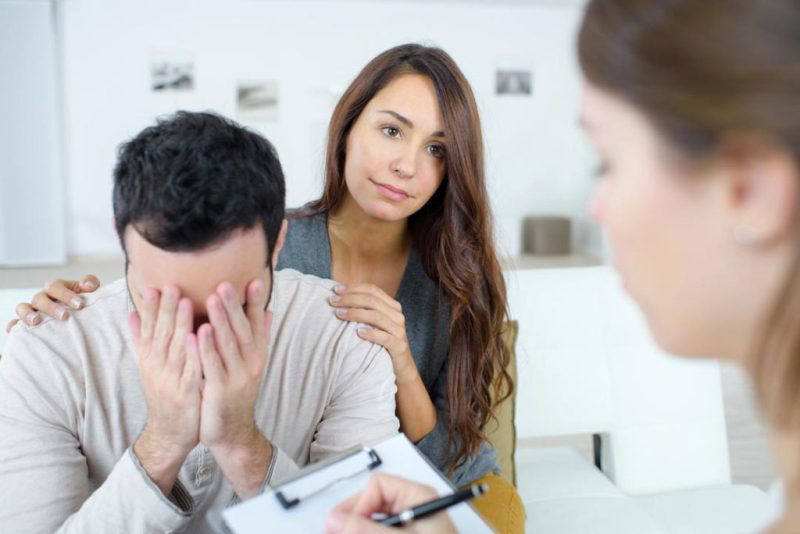 1. Online Therapy
Let's start with the most expensive option when it comes to DIY therapy – online therapy! It is expensive in comparison to the other options that are going to be discussed in this article. However, it's nowhere near the price of actual traditional therapy. BetterHelp is one of the best options as well, as you get to interact with a professional while staying at home.
It's definitely going to save you so much time and effort – as in traditional therapy; people need to get ready and drive to the clinic. But you won't have to do all of that for online therapy! A good internet connection, a laptop which works, and some good headphones or earphones will be required. Most people own all of these things, so they're already ready to get started! Choose a room in your house where you can get privacy from the rest of the house – favorably your own room.
2. Meditation
Meditation has always been one of the best ways to release and let go of negative emotions and thoughts. It's scientifically proven to decrease your anxiety by 50%! It helps the whole body to relax. As a result, the mind relaxes, as well. However, there are some problems that some people might face. Firstly, they have a problem with committing to these changes. Secondly, how can they include something like meditation – which takes a good amount of time – in their daily and hectic schedule?
Whether you're a student or an adult, it is always important to take out some time to relax. It is recommended to include meditation to your early mornings as it will help to make your whole day ten times better. That will make you want to include this to your everyday routine so that commitment won't be an issue anymore!
3. Keep a Journal
This is hands down, certainly one of the best ways to cope with anxiety, stress, and other mental illnesses if one can't afford sessions with a professional. Think about this – what do you do at a therapy session? Talk about your emotions and life? Well, why not just write it down? If you're a very private person and tend to have a hard time opening up to professionals, this is one of your best options. How can you commit to this, as well? Well, here are some easy steps to follow to include this to your everyday lifestyle!
Think of journaling as a way to look back on these dark times when you're in a happier place. Start by getting yourself a really nice journal. This can be based on your favorite color, design, pattern, etc. Secondly, write in it about your whole day just before going to bed every night. How will this help? Instead of overthinking whatever you did the entire day, you can just write it down and let it out of your mind. This will help you with insomnia, as well!
4. Therapy Workbooks
Books are a man's best friend, right? Well, it's very true when it comes to therapy workbooks! They can help you out so much in your mental health journey. There are all types of workbooks out there for you to choose from! You can take your time and really choose something that you'll like. Read up the reviews, take a look at the ratings, ask your friends about it, or even contact a professional about the book you're going to choose! These books tend to be a little expensive, so it's good to do your research before making a purchase.
Once you're done with the purchase, now it's time to commit to using it every day. These books tend to have a plan which only works if you follow it on a day to day basis. Make your evenings comfortable by dedicating them to self-care. Make yourself a soothing, warm cup of green tea, put on a face mask, and go through this book! Try your best to have good vibes and higher frequency around you when working on this.
5. Binaural Beats
How do you cope when you're feeling a little sad? Go listen to even more sad music? Do you think it's going to make you feel a bit better? Even though it's good to feel your emotions and let them out, but after a while, you need to work on them. It's easier said than done. An awesome way to relax your mind and get in your daily dose therapy can be binaural beats. There are, however no scientific studies to back this up, but many people claim that they've changed their lives! People listen to it by just laying down and closing their eyes with their headphones on.
How does it work? It's known to have quite a positive effect on your mind due to the sound having different and varying frequencies. You can just give it a try to see if it works for you! It's super affordable, and you may even find some free binaural beats online!
Final takeaway
No matter how hard to handle things get, just always remember that You are the one in control. If anything, opting for a DIY therapy plan is certainly one strong way to ensure that. As it is said, it's alright and normal to stumble on the way as long as you know your way back. With these DIY therapy ideas, you can certainly help yourself fight your fears and take down any skeletons from the closet. So, just feel free to try any of these, and you will feel the promising difference yourself.