Most DIY enthusiasts can handle essential garage door services like maintenance and repairs to keep their garage door running. However, more complicated services like fixing garage door springs, openers and replacing door tracks should only be left to professionals. It can also be extremely dangerous if you do not have the right tools and skills to perform the task. However, there comes a time when you will opt to buy a new garage door. What you expect to get in the market will not be the same as what you purchased a long time ago. Today's doors are more secure, more robust, and better insulated. They also need little maintenance than their predecessors.
Moreover, as never before, you will have a wide range of choices in styles, colors, and material and window treatments to make. When you take your time to make a good choice in getting a good garage door services will last decades or even a lifetime. It makes more sense to put effort and spend extra time to make the best choice possible and avoid cheap garage doors.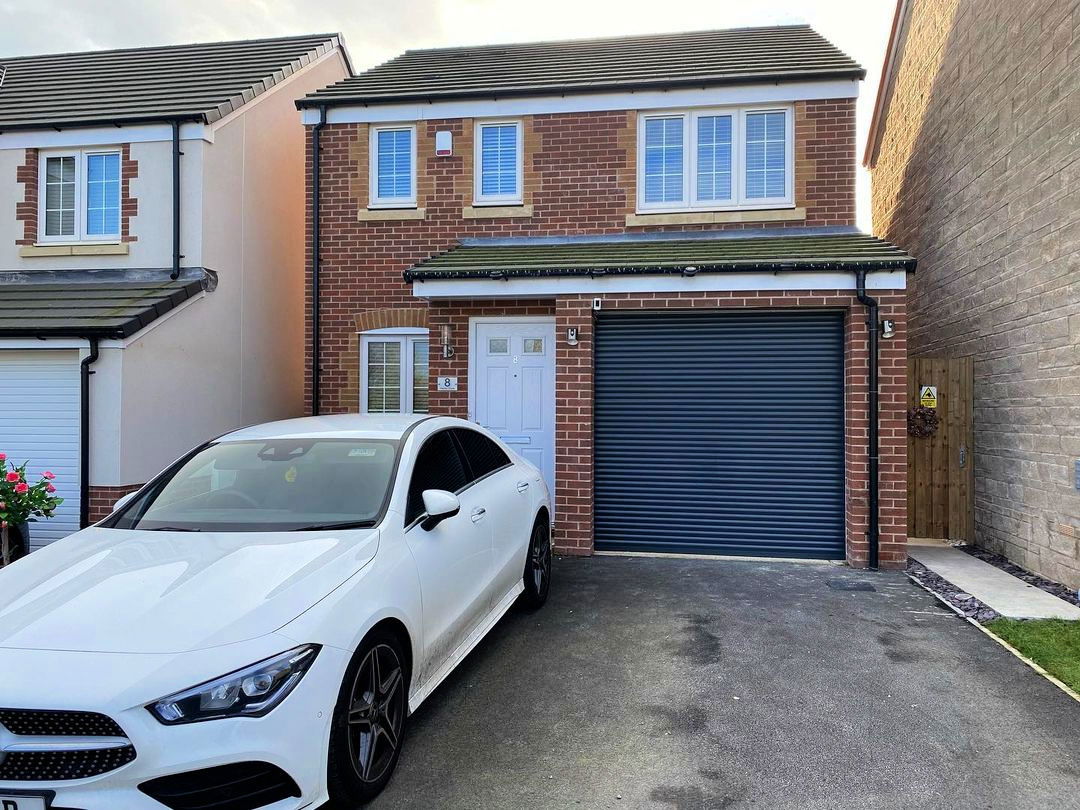 Here are some of the considerations that will help you make a wise decision before buying a door.
1) Door Materials
Steel: Most of the garage doors are made of steel backed by rigid foam insulation. Steel is the strongest, and most of them are produced with a smooth finish or an embossed wood grain pattern. If you want to ensure maximum rust protection, you should look for a baked model on a primer and polyester topcoat. Most of the steel door's lifetime coverage is not uncommon, and their warranties start at ten years.
Wood: Wood is the commonly used material, and it has taken a backseat to other materials in the market. It is because of the added maintenance and regular painting that wood requires and. They are mainly constructed with hardboard panels and a hemlock frame. But if you want a custom door, they are mostly made from solid Douglas fir. Most of the custom doors are backed for 15 years, but the typical warranty for a factory-made wood door is one year.
Plastic: They are unique to the scene, and they might eventually be the door of choice. Like steel, plastic doors are offering lightweight durability without routine upkeep. Unlike their wood and metal counterparts, they are rot-free and corrosion-free and operate silently. Light-colored versions can take the sun without fading because they contain UV-resistant additives. Gadco's polyethylene door is manufactured from an equivalent high-density plastic used for bed liners. Overhead door's Renata is made of color through PVC that offers a selection of panel designs that go well beyond the basic rectangle. Plastic doors carry more warranty of 20 years or more.
2) Insulated Garage Doors And Rvalues
It is better to have an insulated garage door if you live in a three or four-season climate and have attached your garage to your home. Alternatively, if you have a finished space like a guest room over your garage, it is beneficial because it cuts down on cold, dampens noise, and makes the door skin less vulnerable to denting. A steel door made of thick gauge steel outer skin, a core of insulation adhered to this skin, plus a light gauge backing plastic or steel material make more robust but lightweight doors. The insulation thickness can range from thin sheets of polystyrene to 2 in polyurethane, which results in r values ranging from 5 to 10.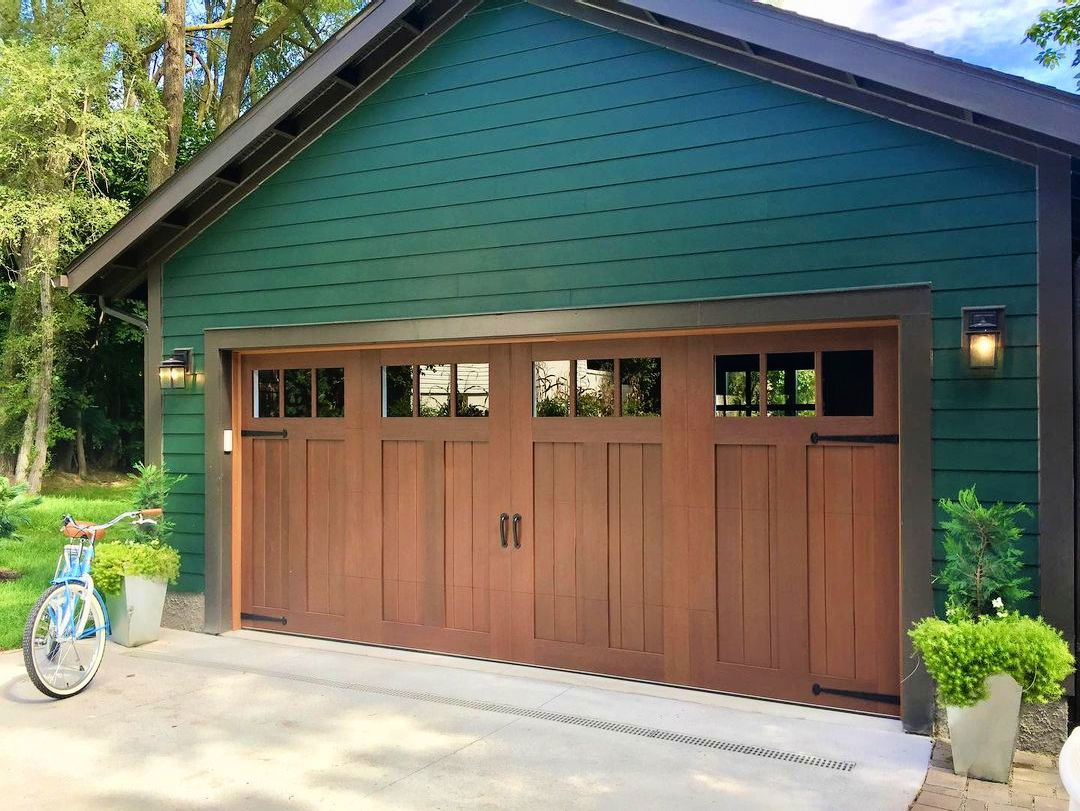 3) Aesthetics And Better Garage Door Brands
Garage doors make a more significant percentage of the front exterior of your home. Major professional companies offer several options to add a bit of style to a standard door. You can choose a basic panel design or basic frame or elaborately sculpted segments. If you own a contemporary home, you must consider doors with horizontal ribbing bands or a nontextured flush door design.
Mostly the color palette for garage doors is limited to beige, brown, and white. However, some companies offer grey, blue, deep crimson, and hunter green on some of their doors. If you are picky when it comes to color, staining, or painting, your wood or metal door is optional.
Windows available as screw units or snap-ins come in various styles, from multipanel sunburst patterns to essential rectangular lights. If you are a bit private, then colored or etched panes allow little light but do not allow a clear view of the garage interior. You have to prioritize when deciding on window materials. For instance, acrylic panes Lessly shatter under impact but lack the laminated glass's thermal benefits.
If you are not satisfied with the above options, you should consider investing in a custom door. Some manufacturers can build doors of any style, like those that fold, slide, and swing outward but roll up overhead, giving an allowance to be used with automatic openers. Some make doors that turn up to open. Hence, you can take your time and consider this option.
4) Safety Features
Many of the garage doors nowadays have joints between door sections with shaped edges that push fingers out of the cracks when they close. They are recommended for families with kids. The consumer product safety commission in the year 1998, for their essential advancements, recognized these features in garage door safety. Such joints are mostly found on plastic doors and steel doors. For wood doors, they have shiplap connections that can pinch down objects. For that reason, the federal government set out safety standards for automatic garage door openers. Manufacturers are supposed to incorporate an automatic door reverse feature. The door reverses direction when the door's edge comes into contact with a body or an object. They should also incorporate an electronic eye system that makes the door turn upwards if anything breaks the light beam across the door opening.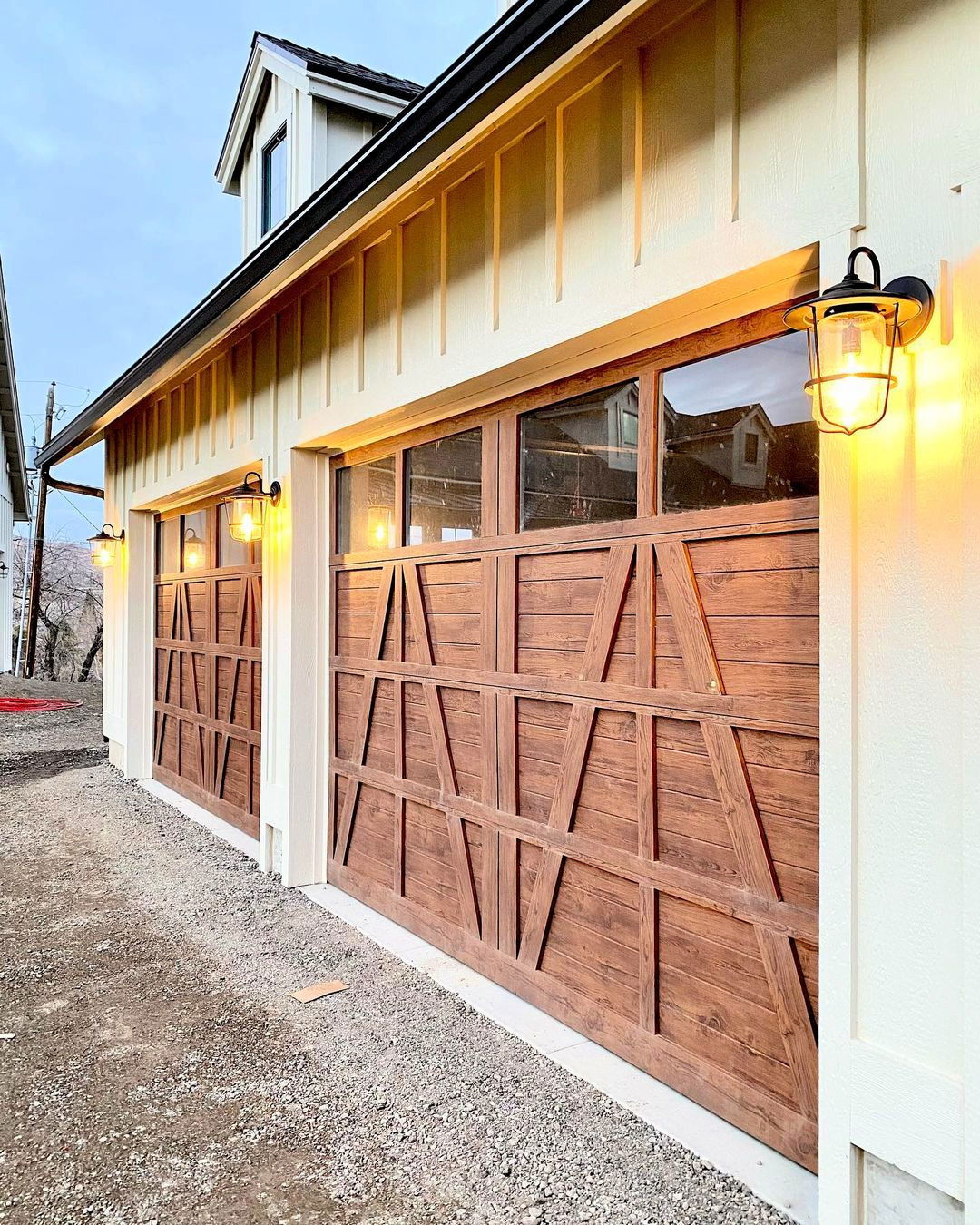 5) Garage Door Cost
There are numerous ways that garage doors can differ: decorative treatments, size, and insulating qualities are some of the variables. It is challenging to make an accurate price comparison between these types. Mostly, steel doors are the most affordable, with plastic and wood models being more expensive. For customized doors, they can cost twice as much.
The tips mentioned above are the ones that you can consider before setting your foot upfront to purchase a garage door. After buying and installing your garage door, then you should consider getting garage door services from your preferred company to maintain the door.