Building a beautiful garden shed requires the right shed blueprints, some high-quality lumber, and a few weekends of construction work. A shed can provide valuable storage space and increase the value of your property.
It is important to keep a few vital factors in mind while constructing a backyard shed so that you will get the most use out of it. Following these tips will allow you to build a durable and practical structure that will serve your needs for a long time.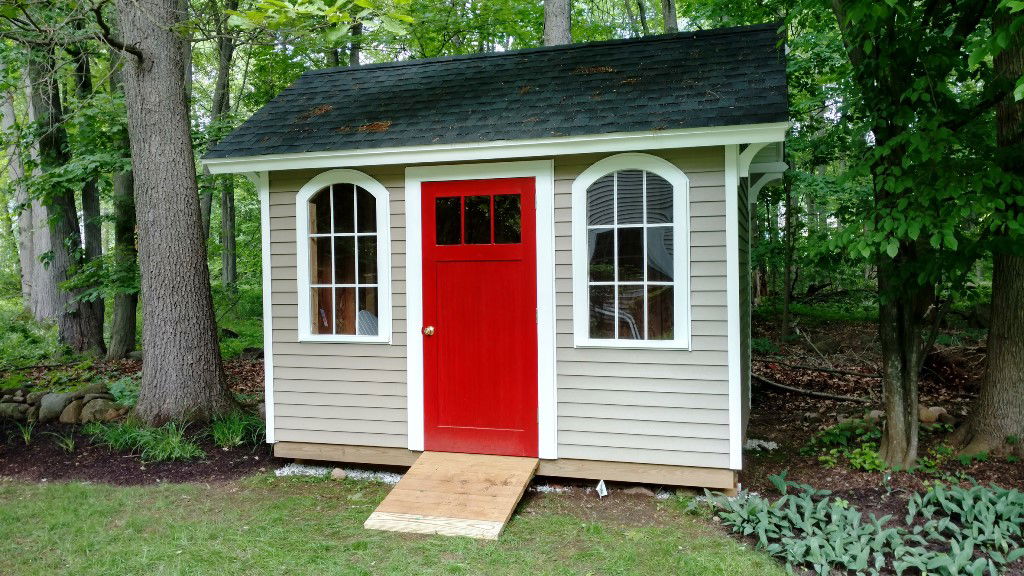 Choose Detailed Shed Construction Plans
The most important step in any construction project is to start with the correct blueprints. There are many free shed plans available online which leave out critical details and leave you guessing. This can cause you to make costly mistakes while building some of the shed components.
Hence your plans must contain detailed illustrations and step-by-step instructions for crafting each component of the building. They must contain elevation diagrams of the structure from different viewpoints and detailed drawings of individual components and their measurements.
The complete list of building materials, along with the needed quantities, should also be listed in the plans. This is necessary to get an estimate of the cost of materials as well as to prevent you from having to make repeated runs to the hardware shop to get missing pieces.
The plans should give you an idea of the complete construction process before you start any work. Then you can discover any possible challenges you might face and take corrective steps accordingly. You should be able to visualize how to craft every single section of the shed in your mind and how each component will fit together with the rest of the components.
Having the right blueprints will save you a lot of time and money and make sure that the construction goes smoothly without any hiccups or hurdles.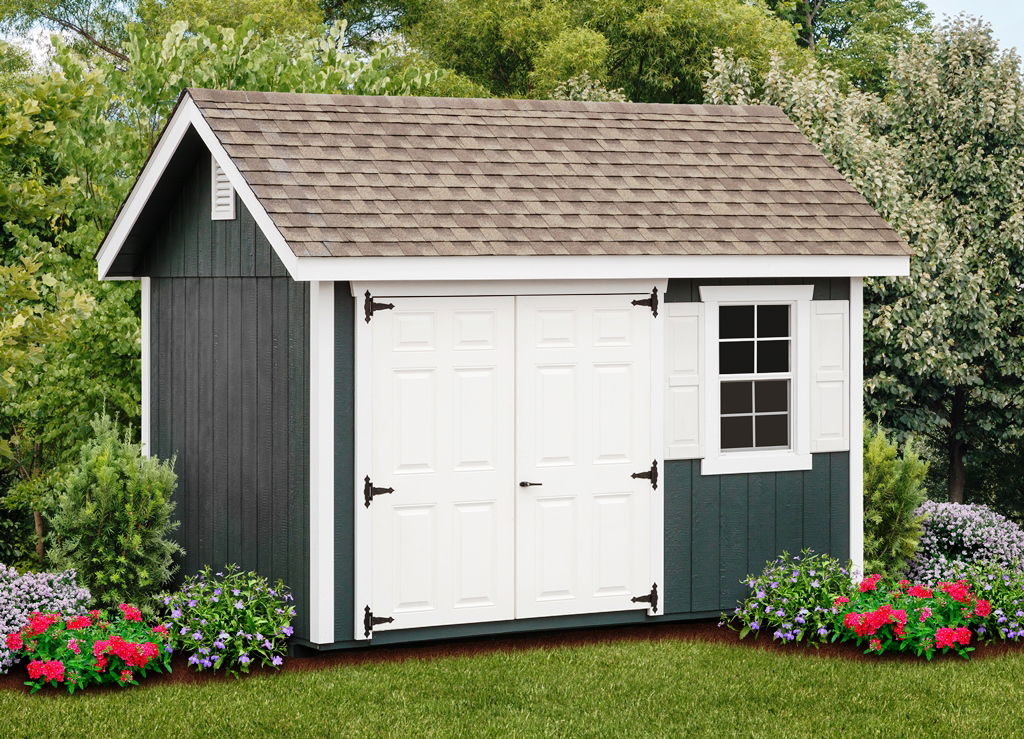 Select The Right Kind Of Lumber For Shed Crafting
You may decide to keep costs low and be tempted to get the cheapest lumber boards available for building your shed. But this will end up costing you a lot more in the future.
It is best to use pressure-treated and insect-resistant timber for crafting your shed.
The material used for the roofing panels and wall siding should be water-resistant. Cedar, redwood, and oak are ideal woods for crafting the exterior of your shed as they are beautiful and rot-resistant. Install the siding panels using tongue and groove joints to create a watertight exterior that protects your shed's contents from all kinds of weather.
Once the shed is finished, you should apply a few coats of paint or primer to further increase the robustness of your building. Also, check for any gaps between the boards and seal them with caulk.
Using high-quality lumber for building your shed will ensure that you don't need to spend too much money or time maintaining it. This will help you save a bundle in the long term.
Find The Ideal Spot In Your Backyard
You cannot just build your shed anywhere in your backyard. There are many factors that make one part of your yard more suitable than others.
There may be a slope in the land in some parts of your backyard, which makes it unsuitable for locating your shed. If you want to place your shed in a sloped region, you will first have to make the ground more level by setting up a gravel or concrete base.
You must also take care that rainwater should run off away from the shed base. Because if the land is sloped in such a way that water accumulates near your shed's foundation, then it can cause it to rot, and your shed will start sinking in a few years.
Every area has its own homeowner's association and building council, which makes rules regarding where a shed can be placed. They usually have a minimum distance that the shed must be placed away from your main property. There is also typically a rule regarding how far the shed needs to be from your property line.
You shouldn't build your shed close to any large rocks, bushes, trees, or fences. It is recommended to have at least a 16-inch clearance around your building without any obstructions. The entrance to the building should be located such that it is easy to move large equipment in and out of the shed with ease.
Your garden may contain underground communication cables, water pipes, electrical lines, gas pipes, or sewer lines. Make sure to check with the utility companies before you start digging up your land to create the shed's foundation.
Once you have found out the location of these underground lines, make sure to mark them out with stakes to help locate them in the future. It is a good idea to maintain a few feet of distance between any underground line and your shed's base.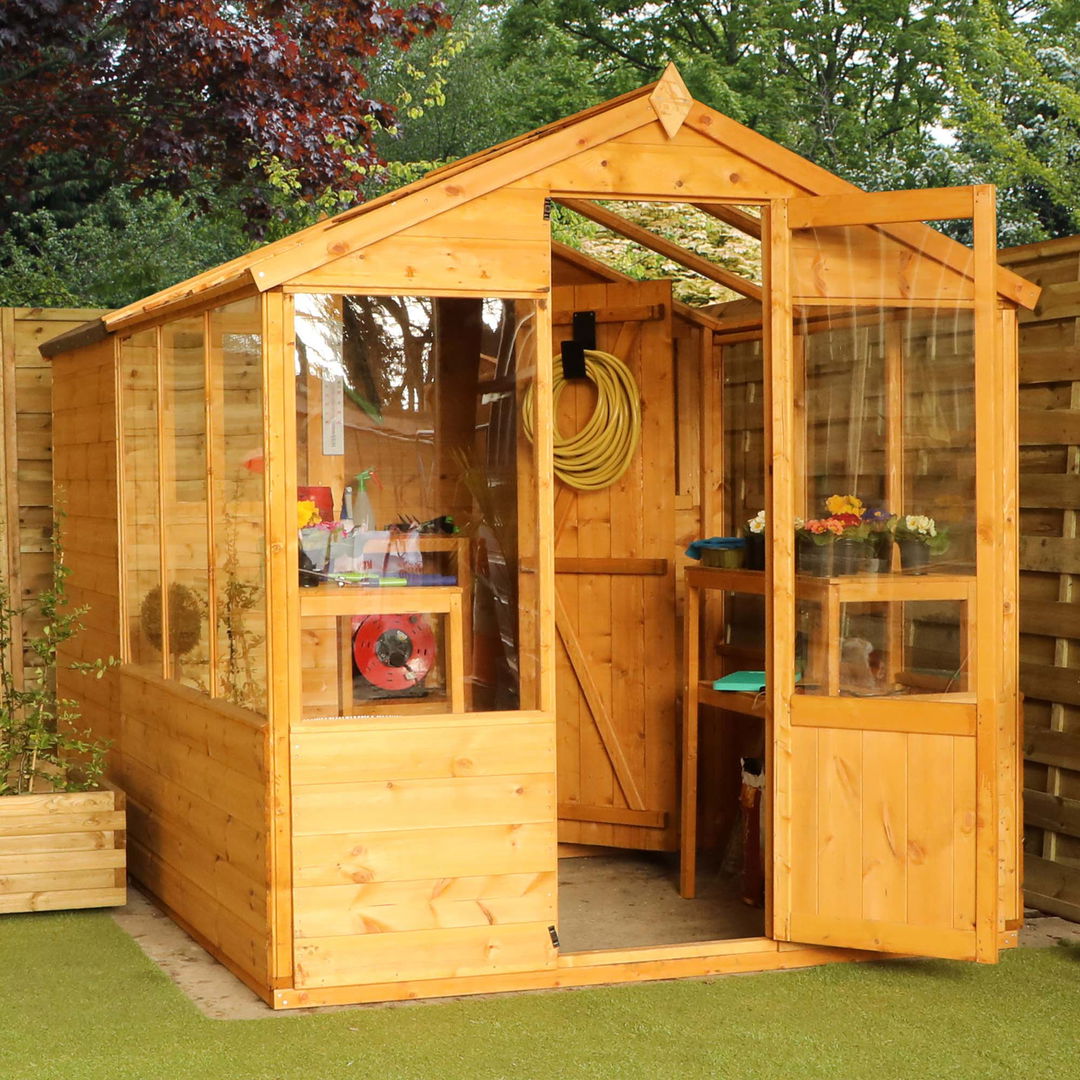 Pick The Best Shed Size For Your Needs
It is natural to want to build a shed that is just enough in size for your current requirements. But you may soon find that your shed is full of stuff, and you have run out of space once again. So, it is essential to consider not just your present needs but also to think about what you would like to store a few years from now.
Do you plan to take up gardening more seriously in the future and might have to store a lot of tools and soil? Do you have growing kids who may take up some sports and need more space for storing their gear? Would you like to spend more time at home in the future and consider turning your shed into a personal office space or a gymnasium?
All these factors must be considered while deciding your shed's size and design. A gambrel roof is harder to construct but will give you more loft space for storage. A slanted roof is easier to build but will give you much less space underneath the rafters. Knowing exactly how you will be using your shed in the future will help you pick the best roof style and dimensions.
Ensure To Setup Ventilation, Electricity & Skylights
Ventilation is usually the last thing on people's minds when they are thinking of creating a shed. You may think that a shed is just a storage area like a basement, and airflow is not a concern. But this is not the case.
If there is no free-flowing air inside your shed, then the air inside can become humid and stagnant. This can stimulate the growth of mold, which will damage the items stored inside the shed. Hence, installing ventilation in the building is critical to the safety of your stored equipment.
Darkness also helps fungus grow more easily. So, you need to have enough windows to keep the inside of your shed well-lit during the daytime. Installing a skylight is another good way of making full use of natural sunlight to illuminate your shed.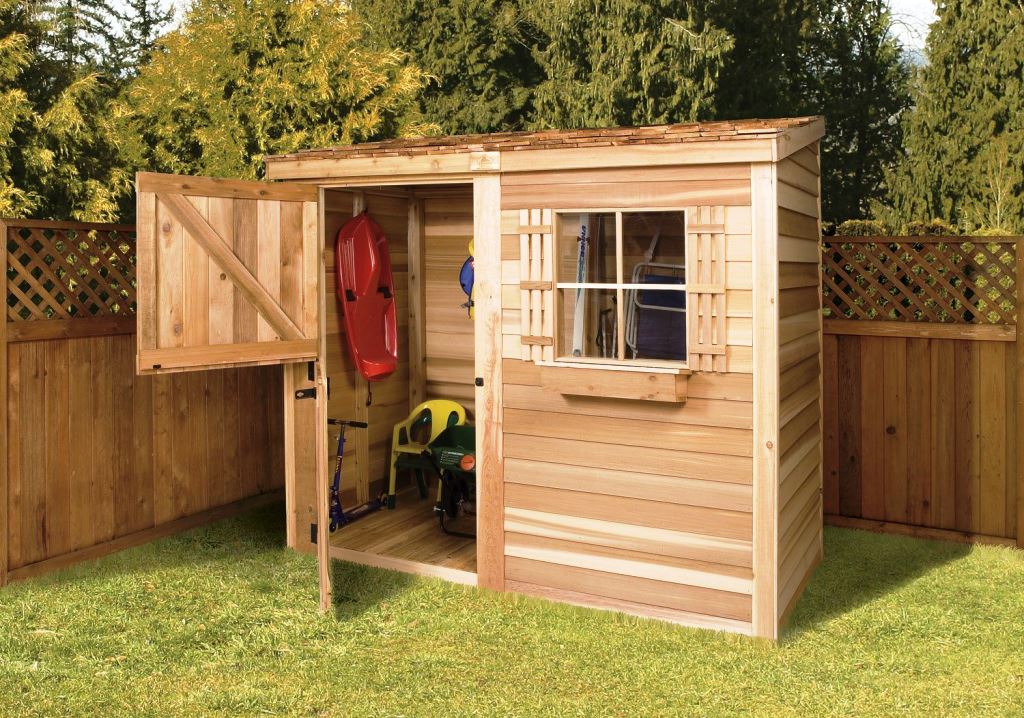 Install a few electric lights inside and outside the shed so that you can use your building easily during the night time or when there is not enough sunlight outside. Having an electric outlet inside the shed also allows you to connect your electrical gadgets for charging when you decide to spend longer periods of time inside the building.