With crochet tapestry, you can create stunning pieces of fabric art like wall hangings, bags and blankets. And the best part is that tapestry crochet is a very beginner-friendly technique. If you've never tried tapestry crochet before, luckily, these 28 free crochet tapestry patterns for beginners will inspire you. You can find everything from vintage crochet tapestry patterns to modern designs to really spice up any room or occasion! With tapestry crochet pattern, your creations will surely be one-of-a-kind and adding it to your repertoire of craft techniques will surely provide endless creative satisfaction. So why not take advantage of all the amazing free crochet tapestry patterns for beginners?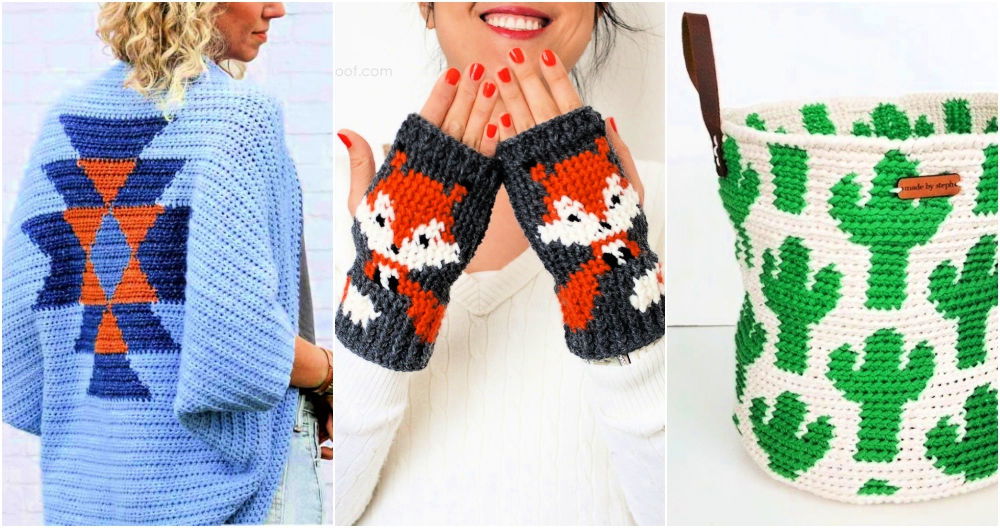 Free Crochet Tapestry Patterns for Beginners
Suppose you are a colorful person who likes living amongst the colors and the wonders of life! You would love to add some fun and also free tapestry crochet patterns to your life! Tapestry crocheting is the type of technique that involves working on more than one color in a single row of stitches. With this tapestry crocheting technique, you can make some pretty trendy, intricate, and pretty designs. By using different stitches, you can create many patterns like a maze, mosaic, ruby diamond pattern, lucky charm shamrock designs, etc.,
Explore these fun 28 free crochet tapestry patterns with step by step instructions. You can make yourself some trendy and beautiful fingerless gloves, mittens, Tardis pencil bags. Get on some cool beanie patterns, crop tops, flower patterns, cushions, and blanket shrugs. These crochet tapestry patterns can make charming gifts for your loved ones with pretty designs and cozy little tokens of love. We have also collected some pretty cute and functional tote bags for your fruit or vegetable market visits. While tapestry crocheting might seem a very complex technique, but actually, it's now. See for yourself by exploring through our tutorials.
Is tapestry crochet difficult?
Tapestry crochet can be challenging, but it is not necessarily difficult. It takes some practice to understand the basics and develop your skills, but with patience and dedication it can be a rewarding experience. With time, you will find yourself creating beautiful tapestry pieces!
What stitch is used for tapestry crochet?
Tapestry crochet is a type of crochet that uses multicolored yarns and intricate stitching to create a beautiful design. The most commonly used stitch for tapestry crochet is the half-double crochet. This creates a dense fabric with distinct stitches that stand out from each other and give a great texture to the piece. The stitch can be modified to create different patterns and designs, making it a popular choice for creating unique pieces of art.
How do you crochet a tapestry for beginners?
To crochet a tapestry as a beginner, start by gathering the materials you need such as yarn, a crochet hook and scissors. Chain a few stitches, then single crochet in each stitch until you reach the desired length. Add different colors as needed to create a pattern. Finally, finish off the edges with slip stitches and weave in any loose ends. With practice, you'll be creating intricate tapestry designs in no time!
What is the difference between mosaic and tapestry crochet?
Mosaic crochet is a technique that uses single crochet stitches to create two-dimensional motifs. It can be used for making items like blankets, hats, and scarves. Tapestry crochet is a technique that uses the same stitches as mosaic crochet but allows for more intricate designs by incorporating multiple colors within a single row. It's often used to create colorful wall hangings and bags. Both techniques are fun and rewarding, but with tapestry crochet you can create more intricate, colorful crochet patterns.
What is the best yarn for tapestry crochet?
The best yarn for tapestry crochet is a medium weight, high quality acrylic or cotton blend. Look for yarns that are designed to hold their shape and won't fray when worked. Also, a matte finish is preferred as it won't detract from the design of your project. Avoid fuzzy or glittery yarns as they can be difficult to work with and may not give the desired effect. Choosing the right yarn will ensure that your project is beautiful and long-lasting.
Can tapestry yarn be used for crochet?
Yes, tapestry yarn can be used for crochet. It is a type of yarn that has been dyed with colors that are designed to create patterns when worked into a project. It is often used to make intricate designs, such as afghans, shawls and sweaters. When using tapestry yarn for crochet, it is important to use the correct hook size and tension to ensure the design remains consistent. Additionally, the amount of yarn used must be sufficient to create the intended design. With a bit of practice, tapestry yarn can open up a world of creative possibilities for crocheters.
1. Tapestry Crochet Bunny Cup Cozy Pattern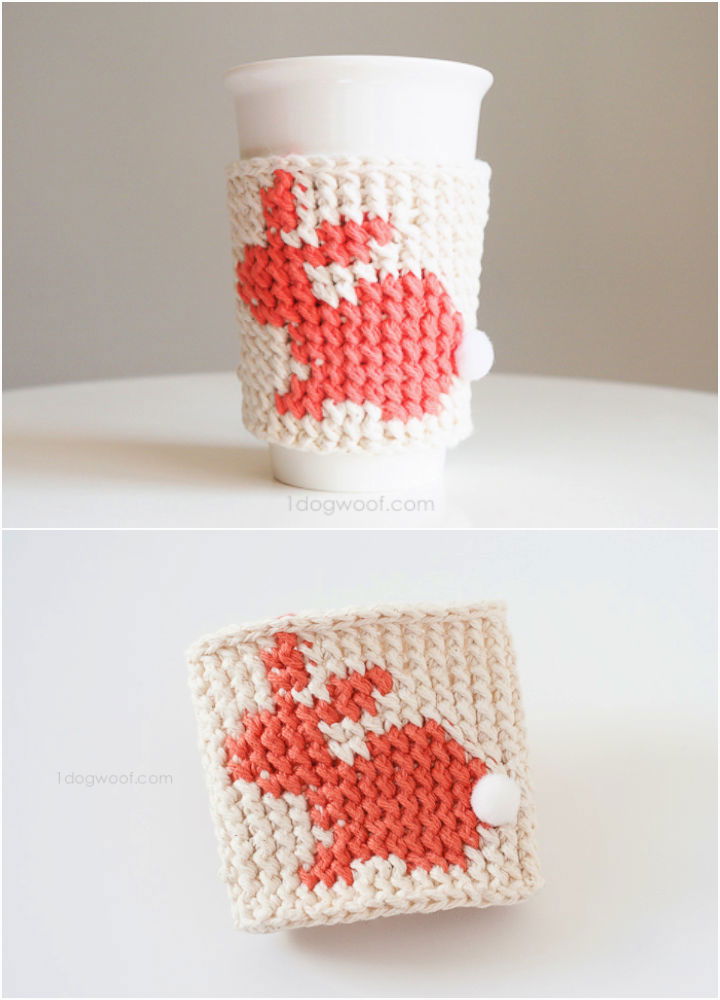 The crocheting days are upon us! Make your days more warm and cozy with this super functional and simple bunny cup cozy Easter crochet pattern. This is quite a simple project ad you can use any leftover yarn to get done with it. 1dogwoof
2. Crochet Pineapple Motif – Free Pattern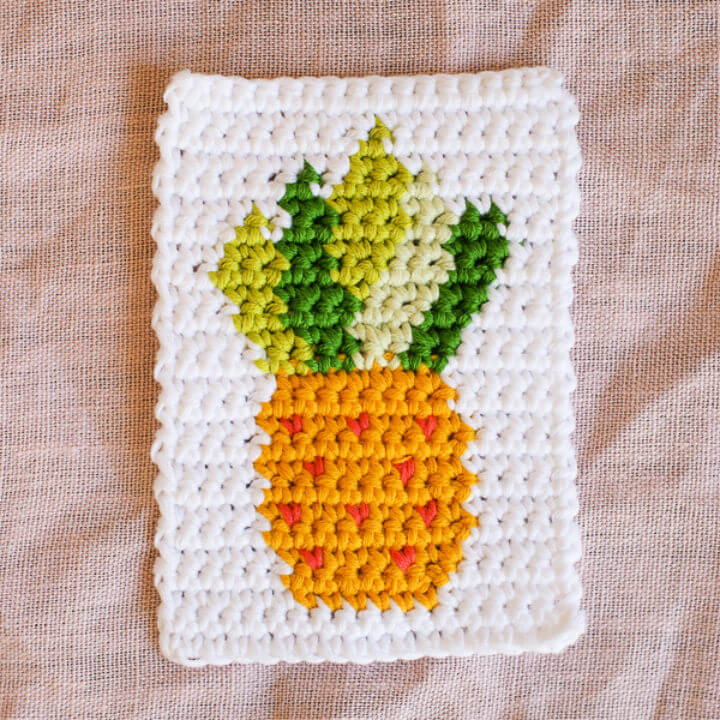 This pineapple crochet pattern can be your own exotic summertime collection or remembrance kind of thing. Get your hands on the free pattern from the tutorial. By using different colors of the yard on a white base, you can totally nail this one. thealmond
3. Tapestry Crochet Two Cushions with One Heart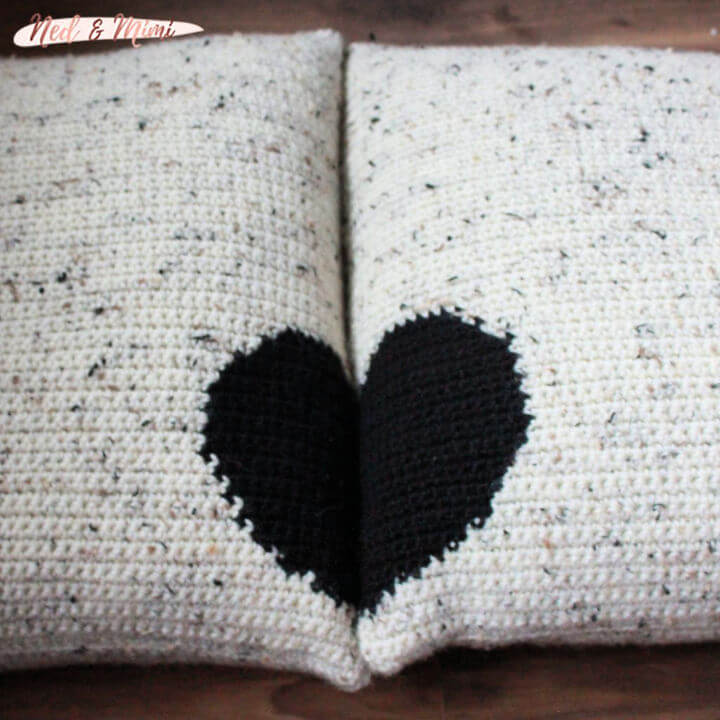 Way to spruce up your bedroom décor with these 2 cushions, 1 heart crochet pattern. Crochet one end of the heart on one cushion and the other end on the other end of the cushion. Put them together in a pair, and you get a complete heart. nedandmimi
4. Tapestry Crochet May Flowers Blanket Along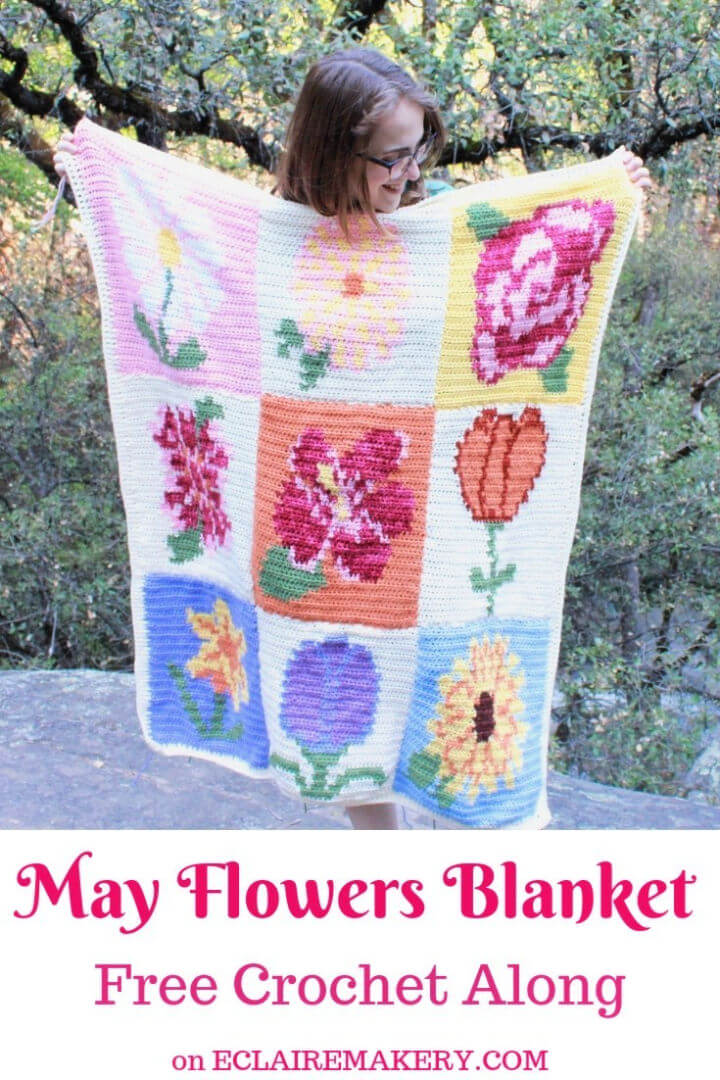 While winters can be all quiet and dull, you can totally liven up your winter! And have some vibrant, cheery flowers around to brighten up your day! Hit the tutorial for details. eclairemakery
5. Tapestry Crochet Picnic Clutch Pattern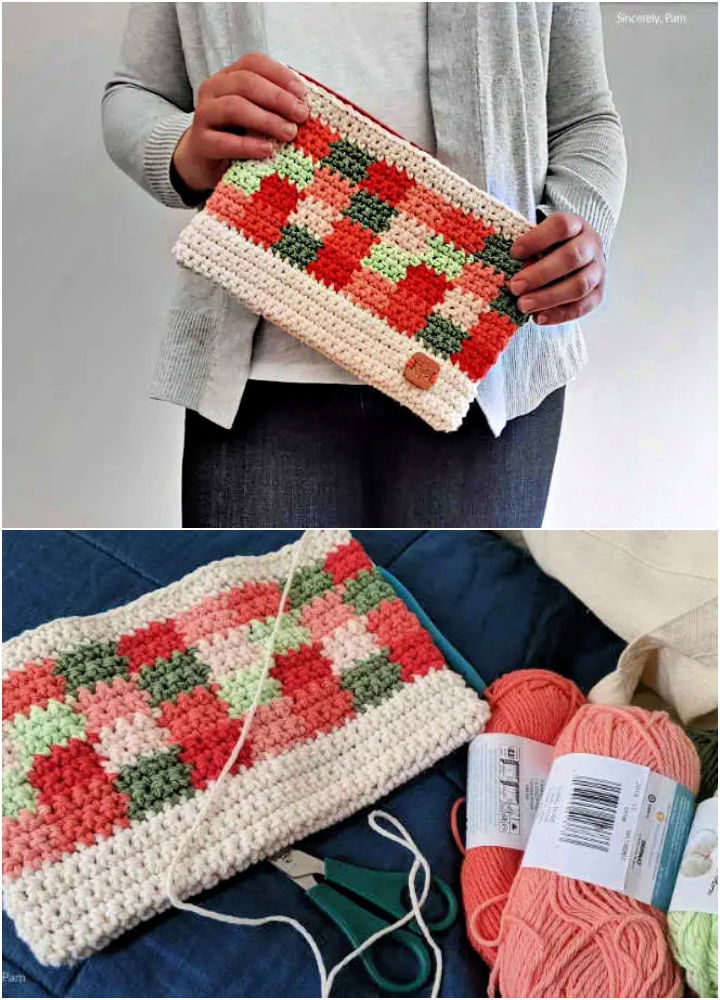 A picnic clutch has to be sleek, easy to carry, and spacious enough to hold all your things together. For making this trendy and functional crochet clutch, you'll need some yarn, a 5.0 mm hook, measuring tape, scissors, and a close end zipper in coordinating color. sincerelypam
6. Tapestry Crochet Racerback Crop Top Pattern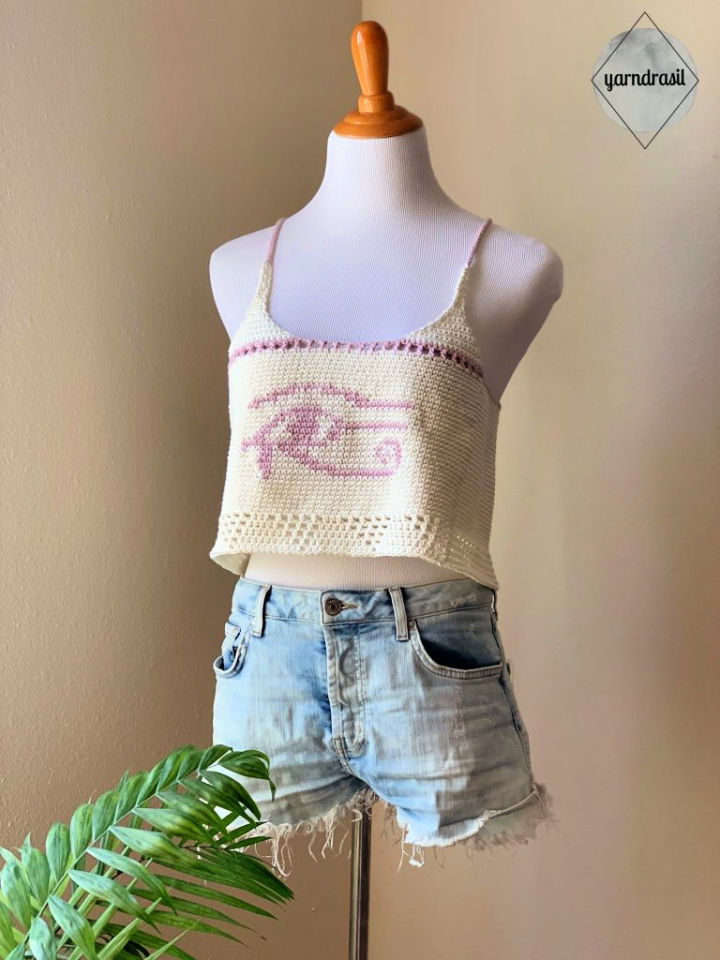 Way to spruce up and upgrade your wardrobe with this crochet racerback crop top. This is quite a unique pattern that you can make quite easily. It is going to be quite the heart stealer for a trendy summer wardrobe! yarndrasil
7. Crochet Tapestry Harlequin Pattern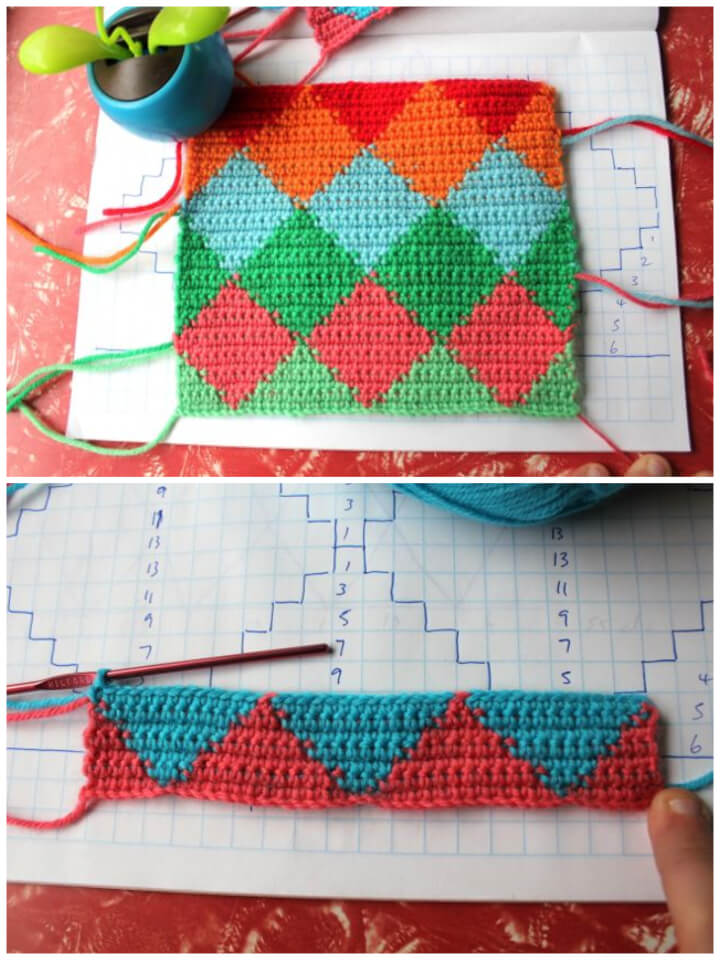 The tutorial features a perfect Harlequin inspired tapestry crochet pattern. Each square is 13 inches wide, and you can even make it wider or huge if you would like to! Little Woolie has also got everything perfectly mapped out on a graph paper. littlewoollie
8. Tapestry Crochet for Beginners – Free Pattern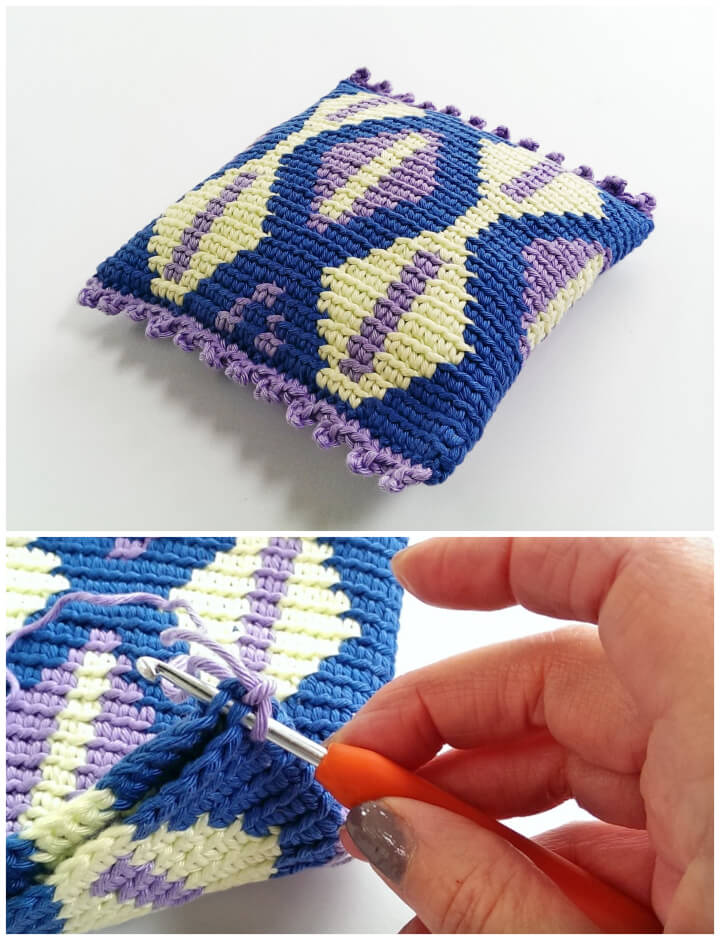 If you have been inspired by the beauty and the vibrant colors of Tapestry crochet patterns, you can learn the art of succeeding at this art even if you are a beginner. The first step to making this crochet tapestry is to choose a thick yarn and a matching hook. ateliersopra
9. Free Tapestry Crochet Pineapple Cozy Pattern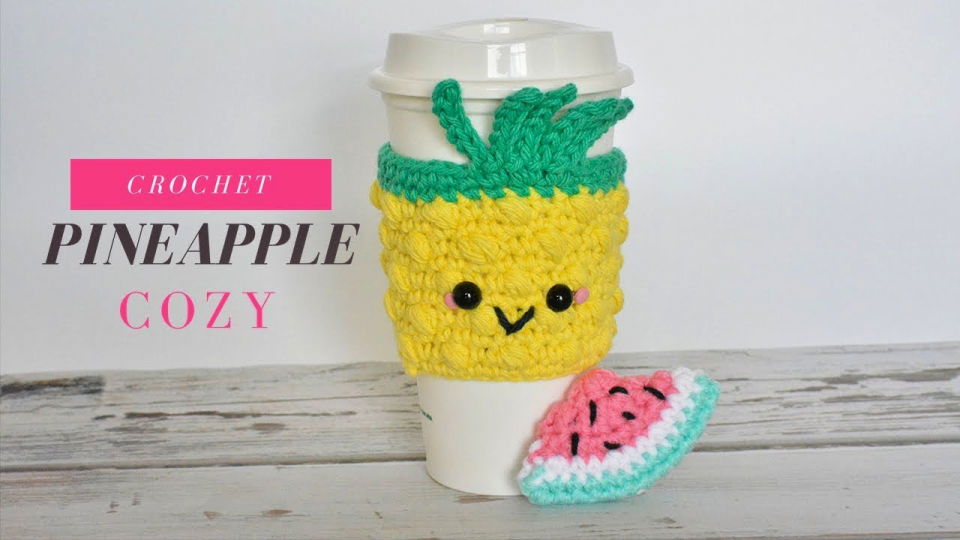 Get your hands on a 4.0 mm crochet hook, yarn needle, and weight yarn to make this cozy pineapple mug crochet pattern. If you love keeping yourself warm in this cold weather with this warm cup holder! Hit the tutorial for details. youtube
10. Crochet Tapestry Triangles Beanie Pattern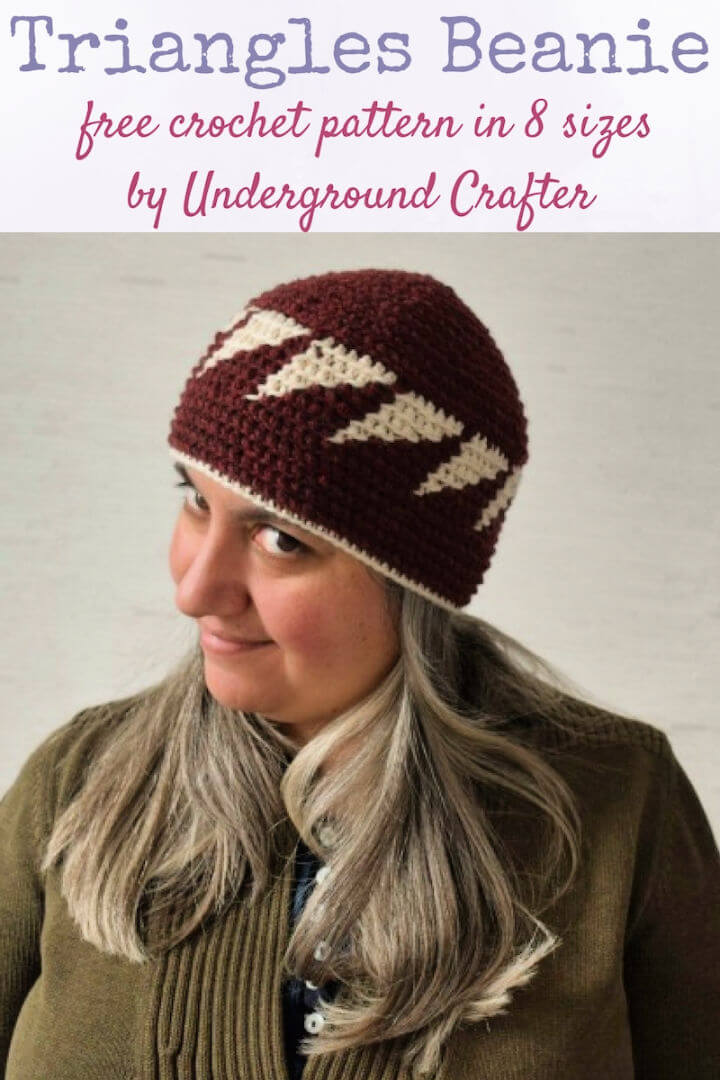 We love this minimalistic and trendy triangle beanie for keeping yourself all cozy up in winters! Underground Crafter has got not just one or two but eight perfect sizes for you to choose from, along with written instructions and charts. underground
11. Tapestry Crochet Capulin Cross Body Bag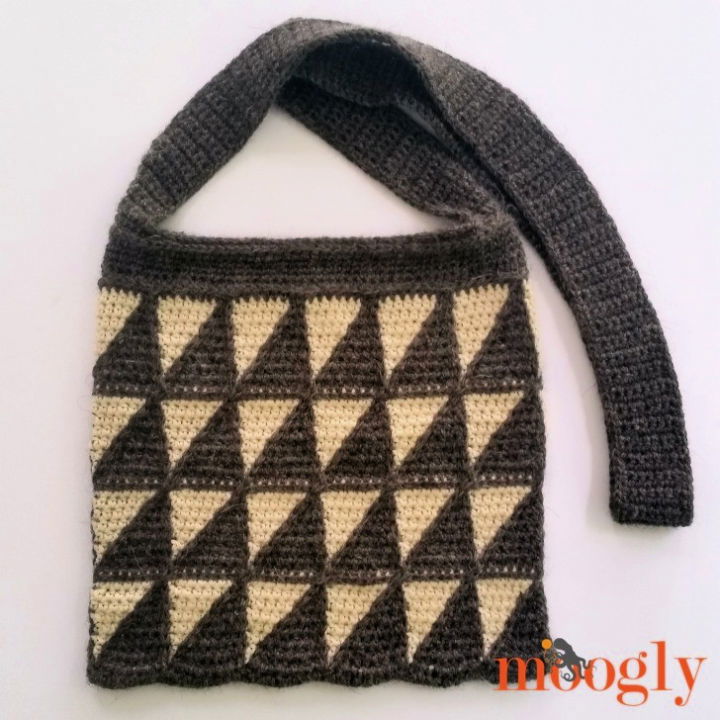 This Capulin crossbody bag is made using the tapestry technique. You can crochet with some unused yarn by creating versatile images and shapes. This is a 10.5" x 10.5" sized crossbody bag. Without including the handle or strap! moogly
12. Free Crochet Tardis Pencil Bag Pattern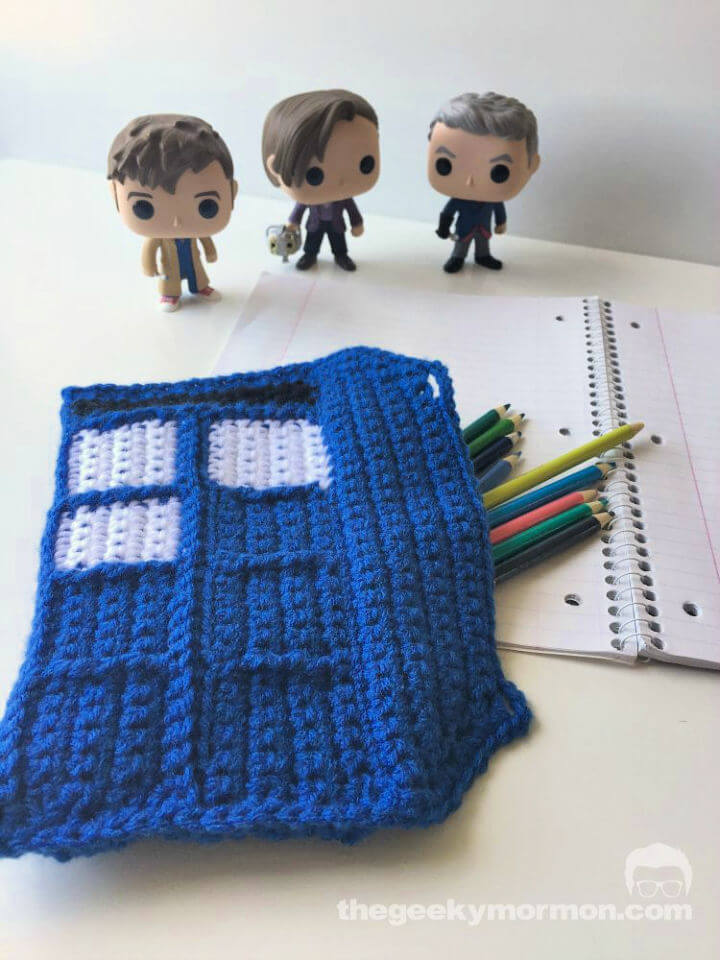 Cozy up to your school supplies or even office supplies with this trendy crocheted Tardis pencil bag. Like the Ninja Turtle bag, this Tardis pencil bag also has got a simple button flap closure. Easily make this using hooks, 2 buttons, a yarn needle, and a few more crocheting notions. thegeeky
13. Fair Isle Neva Mittens Tapestry Crochet Pattern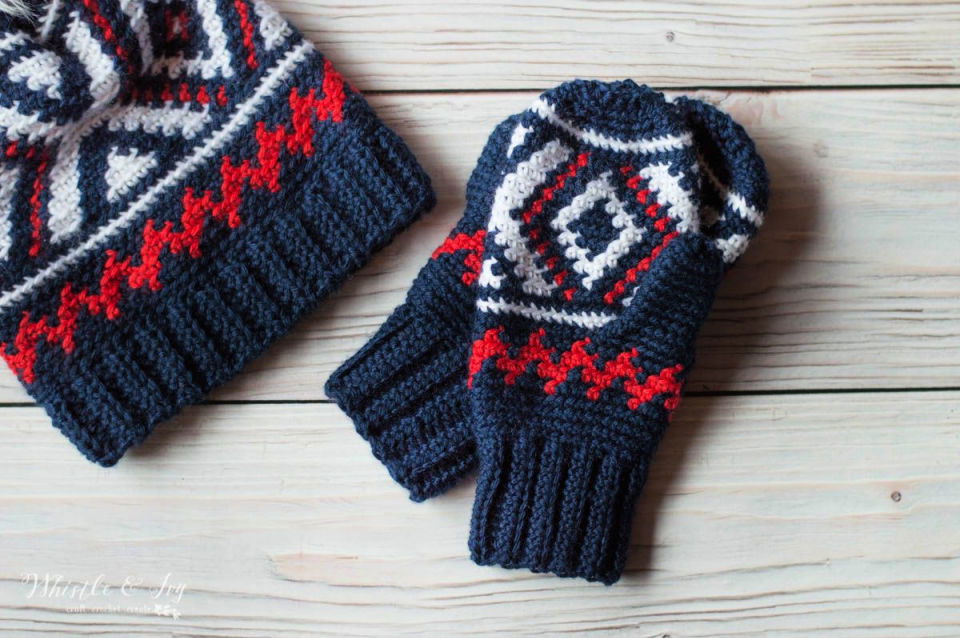 Check out these crochet neva mittens; they can make perfect holidays favor or a cute little gift for your loved ones. You can easily make this G hook, plastic thread bobbins, and a darning needle. Head over to the tutorial now for full details. whistleandivy
14. Zig-Zag Zipper Bag – Tapestry Crochet Pattern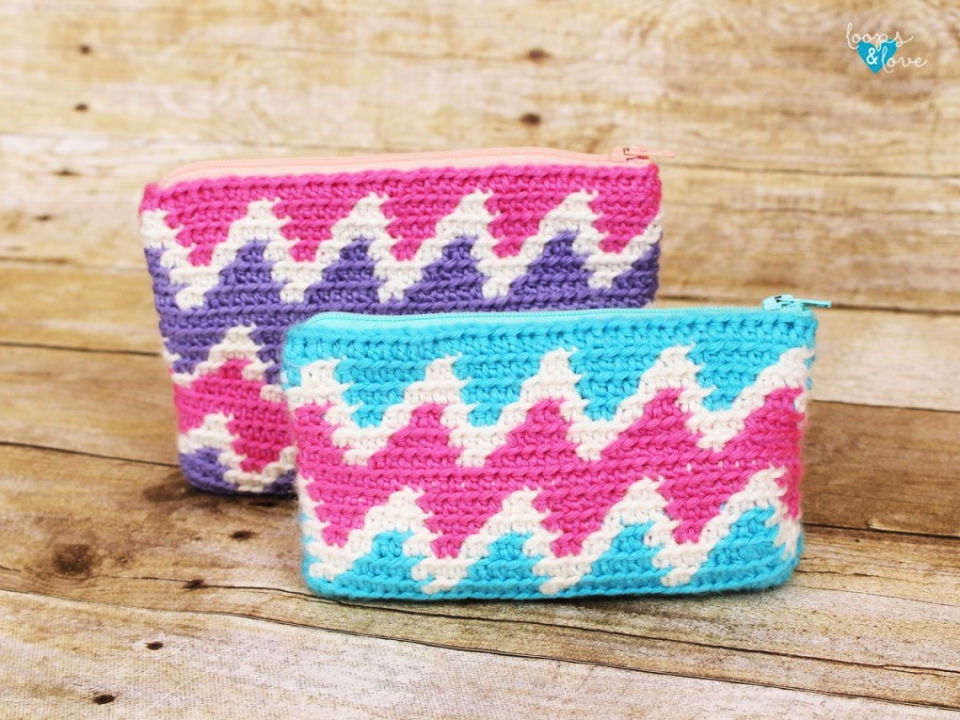 We so love this darling and funky zig-zag multi-colored bag! With this beautiful and trendy tote or bag, you can make your own style statement, making you quite famous around! Get the free pattern from the tutorial. loopsandlove
15. Free Crochet Nya Mosaic Blanket Pattern
This Nya mosaic blanket can be made using a few simple stitches, and you can get warm and trendy in no time. Just invest a little bit of your time and effort to make something unique and lovely for your friends or yourself. lillabjorncrochet
16. Free Crochet Navajo Blanket Shrug Pattern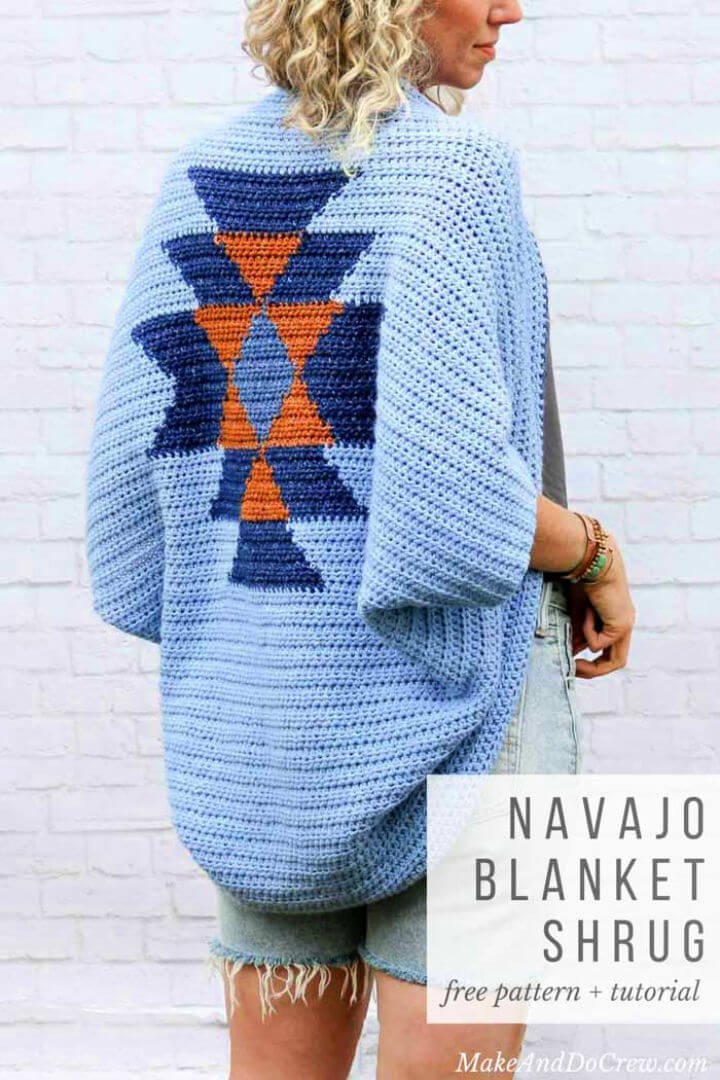 One of the best things about winters is perhaps having these cozy, huge, and trendy shrugs. They spruce up your personality to a whole new level. Get yourself more crochet time by minimizing the weaving ends, but how? Hit the tutorial for that. makeanddocrew
17. Crochet Tapestry Shamrock Phone Cover
If you are anything like us and good luck charms lie at the center of your hearts, oh boy, you are going to love this Shamrock phone cover. All you need is cotton DK yarn in 2 colors, a 3.5 mm crochet hook, yarn needle, scissors, and buttons. myhobbyis
18. Crochet Chinook Toque – Free Tapestry Pattern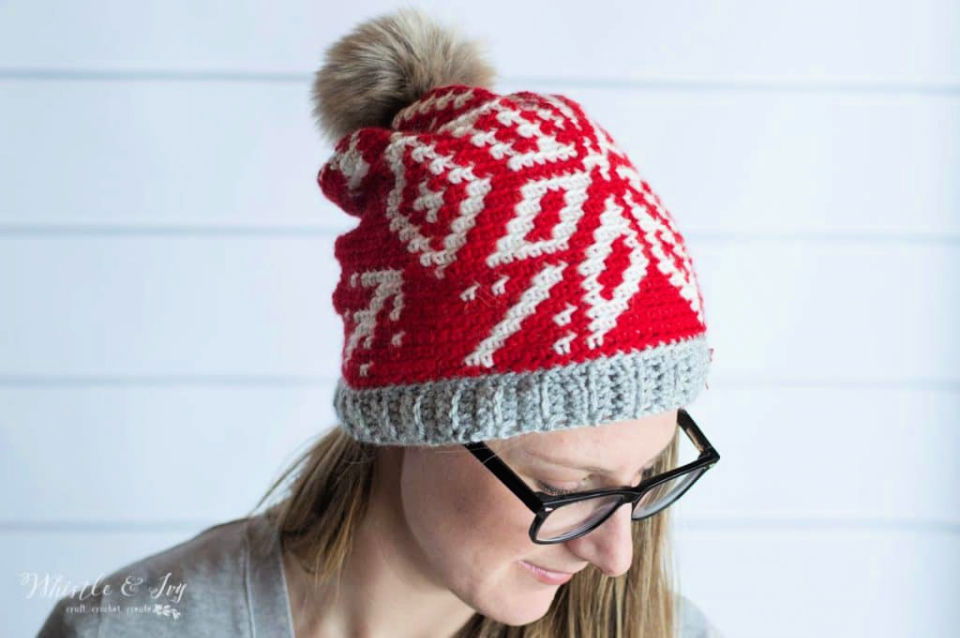 We are getting the perfect Christmas-y or holiday vibes with this Chinook toque. Plus, it also has the Canada #feels, including maple leaves trending. Get your free pattern. Make it with I hook, medium weight yarn in 3 colors, needle, and maple leaf applique. whistleandivy
19. How to Tapestry Crochet Coin Purse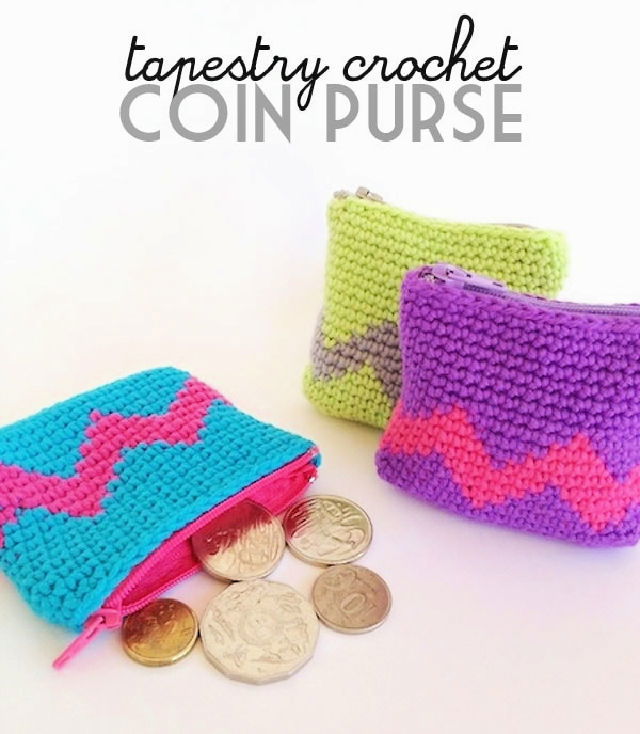 Do you hate running through your entire wallet or purse to find the change? Or the flood of coins that is always not found when needed the most. Remedy that with this Tapestry crochet coin purse. Super easy to make! mypoppet
20. Crochet Fox Fingerless Gloves Tapestry Pattern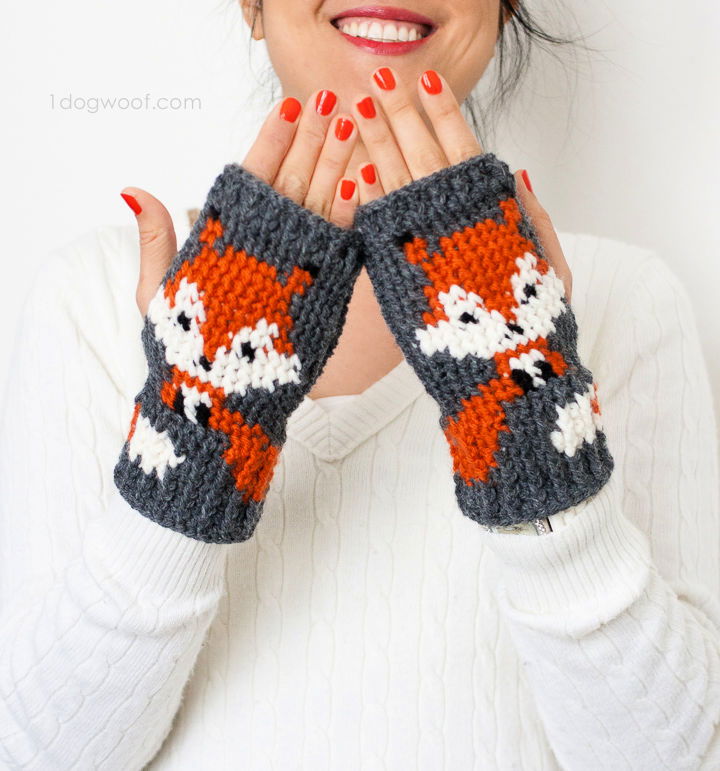 Here come the winters and their most darling trends! If you are anything like us, you are going to adore these fox fingerless gloves. To keep your hands warm and fingers available for any detailed functions! 1dogwoof
21. Free Pink Maze Hat Crochet Pattern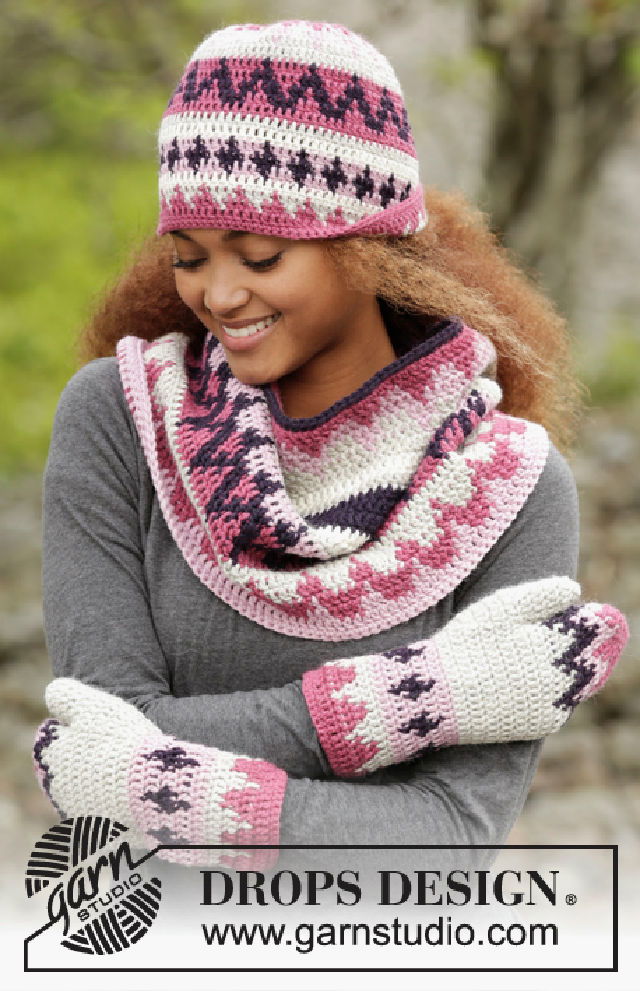 Check out this cozy, comfy, and super cute pink maze hat. Isn't it just the charmer? You can flawlessly crochet this by working on 16 stitches in 9 rows. The hook size used is 4.5 mm. For the step by step guide, click the link. garnstudio
22. How to Design Your Own Tapestry Crochet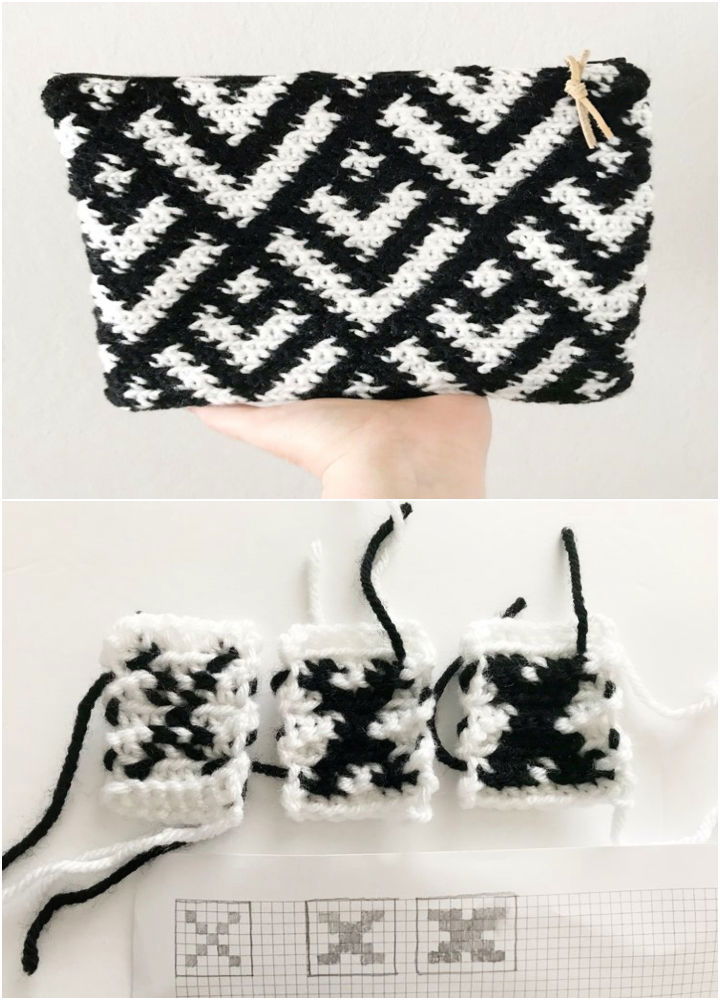 The charms of black and white! The absolute beauty of this design lies in its detailed coloring pattern and the zig-zag design. You will need a crochet hook, yarn in 2 colors, tapestry needle, graph paper, pencil, and tape measure. meghanmake
23. How to Do Tapestry Crochet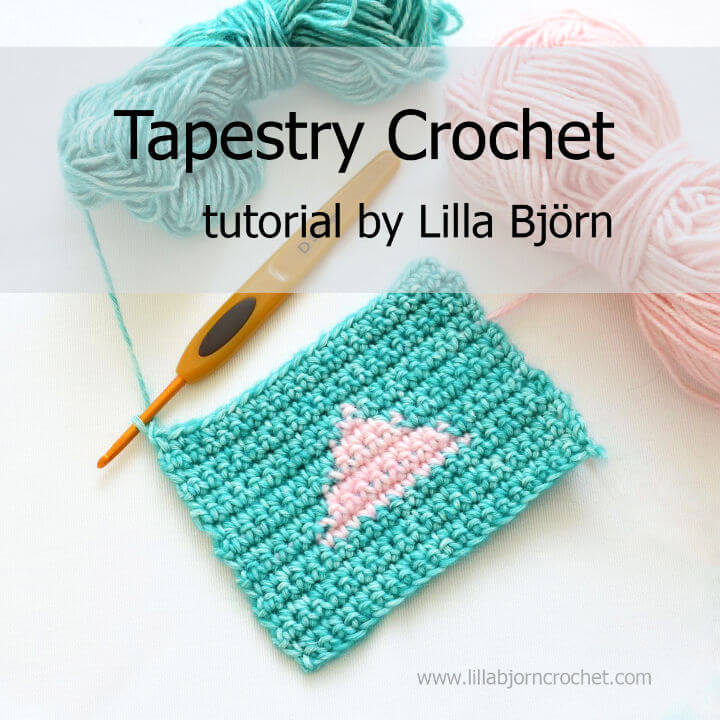 If you have been loving the viral tapestry crocheting technique but haven't pulled it off yourself, you can easily make it with this tutorial. The key to tapestry crocheting is to use thick yarn and a larger hook. lillabjorncrochet
24. Crochet Titan Tapestry Bag Pattern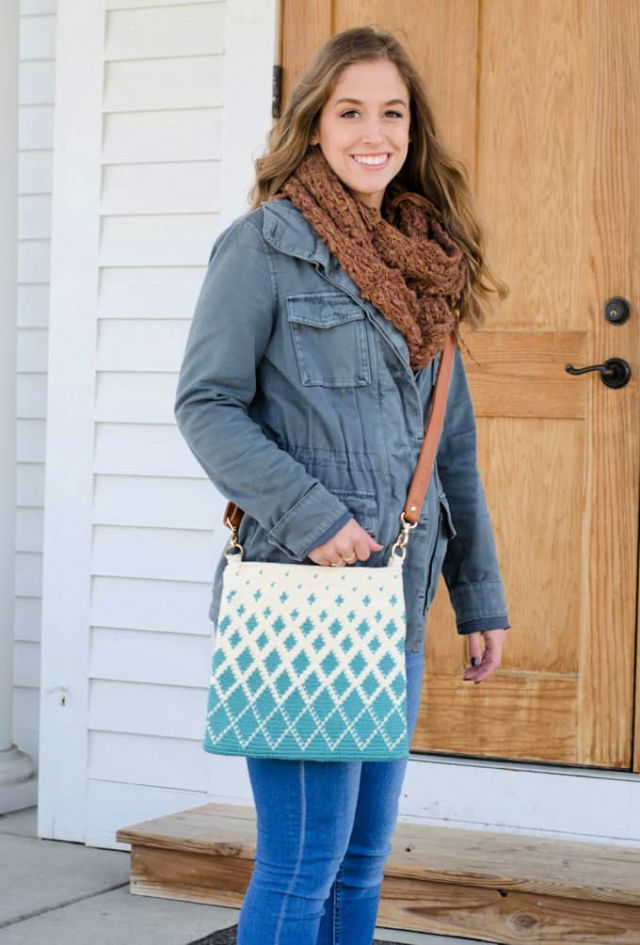 This crossbody tapestry crochet bag is made using a 24/7 cotton yarn of Lion Brand. The twist and the trendy vibes come in with the leather strap with adjustable size and clips. Set the bottom of the purse first and then move from row to row. crochet365knit
25. Crochet Tapestry Basket Pattern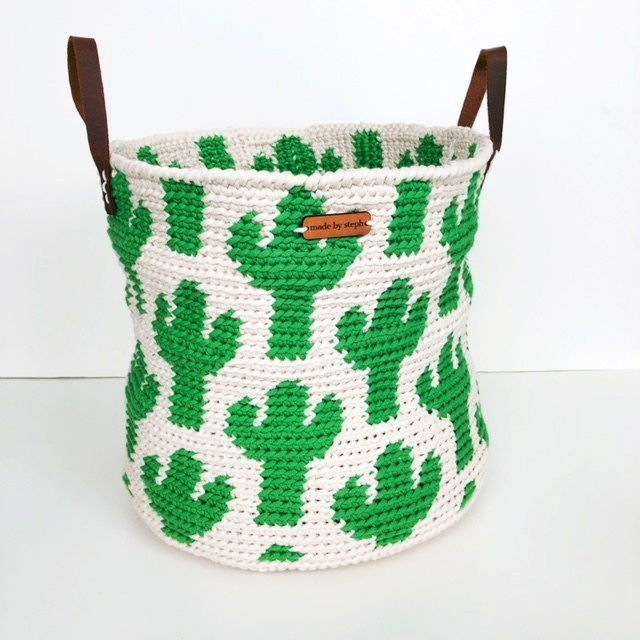 We love this crochet tapestry fruit basket pattern! With the perfect details of fruits, white base color, and even the teeny tiny leaves at the top! If you have to wonder how to change colors such as flawlessly, Desert Blossom Crafts has got it all figured out for you. desertbloss
26. Ruby Diamond – Free Tapestry Crochet Pattern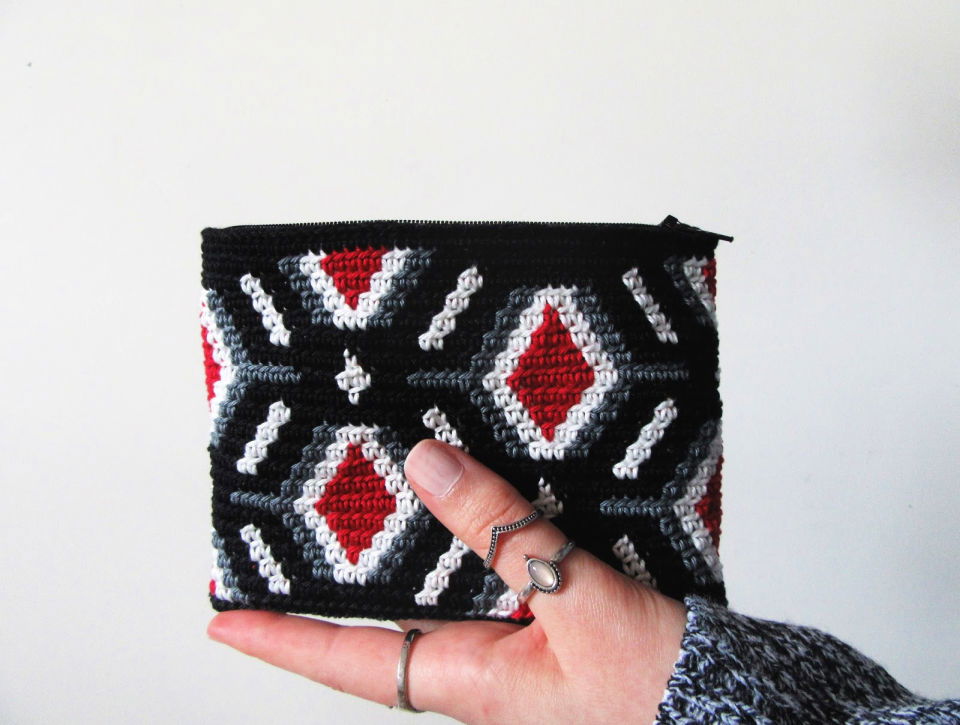 Because we have all been hearing that diamonds are a girl's best friend! So, for all the girls out there, make this whimsical ruby diamond crochet purse for you! Using 4 colors of Katia Capri, 3 mm hook, stitch marker, scissors, needle, and zipper. thestoryofam
27. How To Work Tapestry Crochet – The Easy Way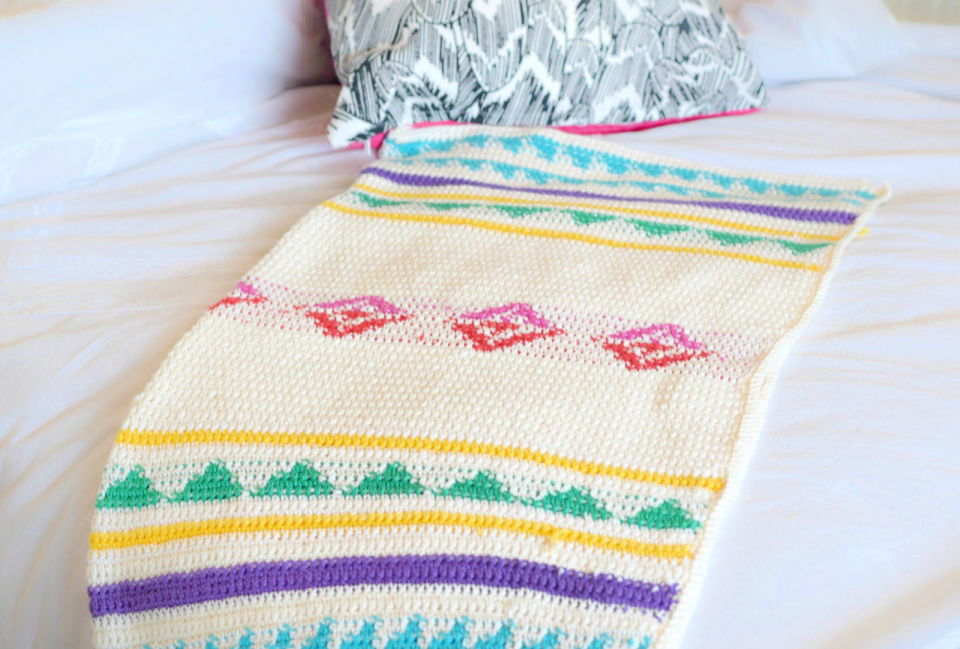 One major pro-tip while working on tapestry crochet is going to be patient! You have got to be attentive to the details and while changing colors. Start the color from the edge of the row and then move forward slowly. mamainastitch
28. Silverstone Argyle Cowl Using Tapestry Crochet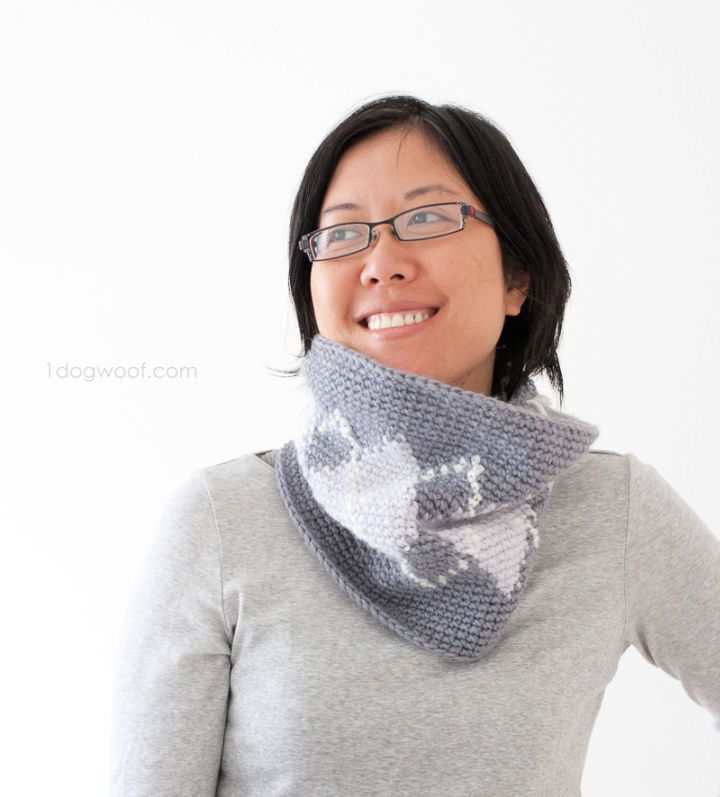 Check out this silver stone argyle cowl pattern! Though you can use many colors, different tones since a cowl are small; the key is to use a minimum number of colors to look all stuffed up! 1dogwoof
Related DIY Projects and Ideas
Crochet Cozy Patterns: Learn how to crochet a cozy with these free crochet patterns to keep your hands nice and warm while drinking hot beverages. They are also an easy project to make, so start with these patterns today!
Crochet Hot Pads Patterns: Crochet hot pads are a way to keep your hands from getting cold next to the stove. These free crochet patterns are perfect for beginners and crocheters of all skill levels.
Crochet Blanket Patterns: Take your crochet skills to the next level with these free crochet blanket patterns that are perfect for beginner to advanced crocheters. Whether you want to make a baby blanket or a big bedspread, these patterns will have you covered.
Crochet Top Patterns: Find the perfect crochet top for your style and size with these free crochet patterns. They're easy to make and easy to customize, plus they fit in with any and every style.
Crochet Heart Patterns: Here is a list of free crochet heart patterns that will help you create beautiful crocheted hearts that are perfect gifts for Valentine's Day and other special occasions.
101 Crochet Patterns for Beginners: Get your hands on some adorable free crochet patterns for beginners to get a sense of the different crochet stitches and learn how to make your own patterns.
Crochet Butterfly Patterns: These free crochet butterfly patterns are perfect to use your leftover yarn and create some beautiful crochet butterflies to decorate your home or hand out as gifts.
Conclusion:
These 28 free crochet tapestry patterns for beginners are the perfect way to get started with this fun and unique form of crochet. Tapestry crochet is a great way to add color and texture to your projects, and these patterns will help you get the hang of it in no time. So grab your hooks and some yarn, and get ready to explore the world of free crochet tapestry patterns!