Holidays are here, but it's going to be a bit different this year because of the pandemic.  However, one thing won't change, and that's the giving spirit of the season.  We understand things are a bit tough, and most people are on a budget, but that's doesn't mean you can't create some lovely inexpensive gifts that your friends and family are going to love and enjoy.
That said, here is a list of DIY gifts for college students on a budget.  We guarantee you that this gift will make anyone who receives it happy, whether a family member, fellow student, or classmate.  But before we can have a look at our list, let's see why DIY  for college students is a good idea.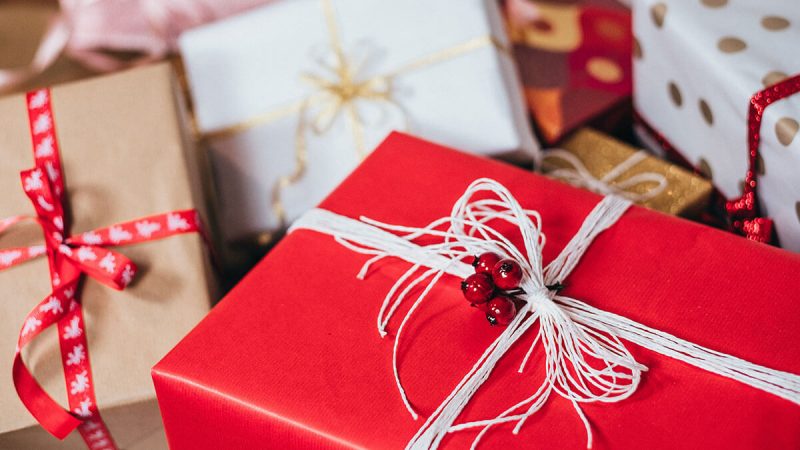 8 Homemade gifts for college students on Budget
Painted Wooden Bowls
If your mother or friend loves wooden bowls, then purchase plain wooden bowls and enhance them with stripes, polka dots, or even flower patterns of your choosing.   These bowls can hold nuts or appetizers.
Although it's fun and enjoyable to make gifts for your teachers, friends, and family, it's a time-consuming process, and you might end up forgetting to complete your college assignments. If you're a student in Canada, you can use essay help by Edubirdie to complete your assignments.  Besides the timely completion of assignments, you will receive plagiarism-free high-quality work.  Assignments are vital. They contribute significantly to your final academic score; therefore, it's important to handle them first before focusing on anything else.
Furthermore, assignments help you to develop critical and analytical skills, as well as further your development. With the help of homework, students get to learn new skills and specific writing tips, which will assist them not only in academics but also in life.
DIY Customized Face Masks
There's a high chance that we'll continue to wear a mask for the months to come. If you possess any basic sewing skills, select a few fun fabrics and make a quick face mask for your classmates or even teachers.
Reading Bookmarks
Do you know how to type? Do you have a printer with colored ink? Why don't you try to print and mail some bookmarks to your friend who loves reading?  It's easy, and it won't take so much of your time.
Motivation Cards
Sometimes you need to remind your friends and family members how special they are and what special way to do this if not through a motivation card.
DIY Birthstone Bracelet
Make a bracelet that's easy, customizable, and cute.  To add a personal touch, find some birthstone beads to incorporate into the jewelry.  It's the ideal gift for a friend or family member who enjoys accessorizing their outfits.
Tote Bag
If you have excellent sewing or crochet skills, you can make a tote bag that can carry books, magazines, and other crafts. Select your favorite yarn or fabric that matches the style and the personality of the person you're gifting it to.
Custom laptop cases
Tired of seeing your brother or friend carrying a worn-out laptop case?  Then, it's time you improve their life by getting them a custom laptop case embroiled with encouraging words. It's the perfect gift for anyone in your life who's always on the move.
Chill Pills
Find a jar and fill it with m and m's, hot tamales, or any other candy you think your friend will enjoy. Label the jar as "Chill Pills" to make it a thoughtful gift that he or she would love after a long and exhaustive day.
Why DIY Crafts for college students is a good idea
Selecting the right gift for a friend, family, or classmate can be difficult, especially if you're shopping for a person who already has everything.  The last thing you probably don't want is to spend cash on something that's going to sit on a shelf somewhere, unused, or become a trinket that serves no purpose.
Sometimes the gift you choose to give someone might not be what the recipient wanted. This can be very tough. So, if you're looking to gift your friend, family, or classmate something special and unique this holiday, then think about a DIY gift. Why?
1.   They are one of a kind
Any handmade gift is one of a kind. No two DIY gifts will ever look the same as one another; this gives each DIY gift its special meaning.
2.   They're personal
If you've ever picked a gift for a picky person, then you understand the value of a handmade present being personal for the individual receiving it. When you make your gifts, you can select the colors (flavors or fragrances) you know the person you are gifting will enjoy and appreciate.
3.   Crafted with love
A DIY gift shows the individual receiving it that you have thought about them, and you know them well enough to find something that suits their hobbies and personalities perfectly. In short, a present expresses love from one individual to another (fraternal, romantic, or platonic love).
When you make a DIY gift for someone important, you're sending them the message that they're worth the time and effort spend crafting that gift.
4.   They may save you money
While it's no secret that some handmade or DIY gifts for college students cost more than their in-store version, sometimes making your own gift may save you money. For example, handmade candles may save you money over the high-end or overpriced store-bought alternatives.
What materials are better for DIY gifts
Fabric
Leather
Marble
Plastic
Birthstones
Cartons
Paper
Glass
Silk
Wax
Rags and waste materials
Corks
Gemstones
Conclusion
Remember to be fair to the individuals you're giving gifts to, especially in the case of exchanging gifts. Ensure that you are handing out a gift that's of high quality as you would wish to receive from someone else. If the gift is going to consume lots of your time, finish writing your essays first, or seek the help of Canadian professional writers with the best prices. When making a gift, ensure it of high quality and will meet the style and personalities of the recipient.