Since the National Association of Realtors and other housing associations project that the housing market will continue to maintain a strong position during 2020, many homeowners are taking advantage of the opportunity to upgrade their living situations by refinancing their mortgage, buying a new home, and selling the old, or putting money into their existing home so that when it does sell, they will make a profit.
Part of the selling process involves sprucing up your home to make it more marketable and appealing to potential buyers. While there are many ways to go about this, here are three that will guarantee you maximize your investment and get the selling price you want.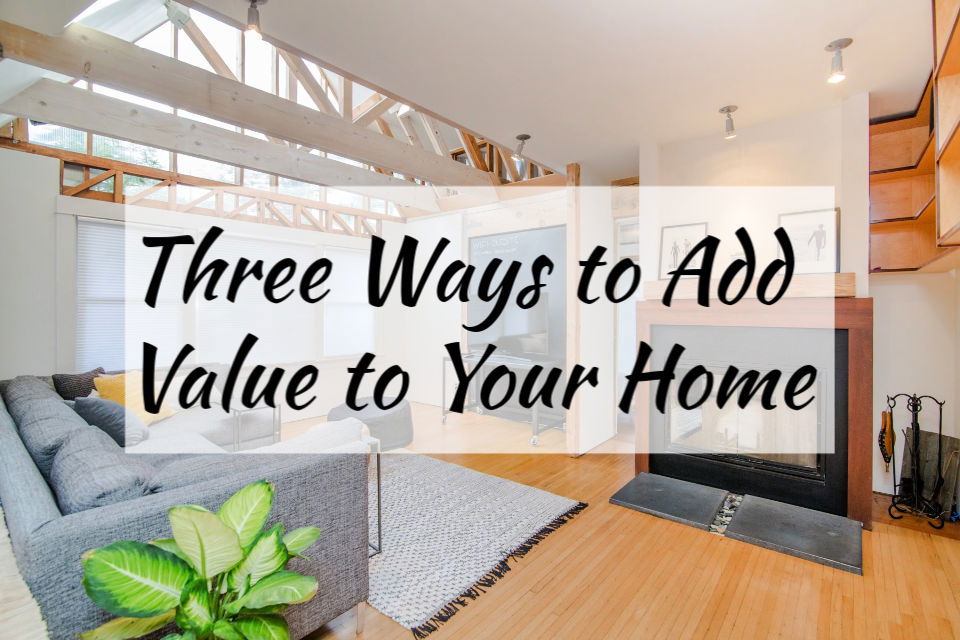 1. Get rid of carpeting, add hardwood floors, and/or refinish existing wood floors:
Today's market is all about bare floors. Not only are they easy to clean, but they also are more environmentally friendly. The National Association of Realtors' (NAR) most recent 2019 Remodeling Impact Report found that one of the top projects that recovered the cost for the house was hardwood floor refinishing or new hardwood floor installation. For example, new wood flooring costs an estimated $4,700, yet it usually helps sellers make at least $5,000, which is a 106% value recovery on average. As for refinishing, remodelers estimate that if it costs $2,600 on average to remodel a floor, a seller will almost always get back $2,600 or 100% of their investment. Many of those who have done it themselves say that it can be completed much cheaper, which results in a better payback.
2. Put on a new roof:
No new buyer wants the headache of having to deal with water dripping into and staining a newly painted ceiling, or replacing an entire roof after moving into a new place. Alleviate their worries by replacing the roof. The NAR report estimated that while new roofing costs an average of $7,500, sellers often recover $8,000 or more of it when selling a home, which is a 107 percent return on investment.
3. Spruce up your patio space or add a deck:
The NAR report revealed that one of the top things that buyers are attracted to is a redone or completely new patio space. This could mean the addition of a deck, designer fire pit, new gardens, or the installation of a pergola or awning.
In the wide world of home upgrades, adding an awning is not extremely expensive, but it often pays for itself in the long-run. Some of the best awnings for patios that yield the most bang for your buck are motorized retractable awnings that can be opened and closed with the flip of a switch. Unlike a sunroof, they can be expanded to provide additional shade to your home, which can cool it, or let more sunlight into your home, which makes it warmer.
Just doing one of these—let alone three!—will increase your home's value by thousands of dollars and ensure that you gain an advantage when selling your home.
Even if you need to borrow the money, the result will be a better return on your investment, which will ultimately mean more money in your pocket.