Our moms can teach us a thing or two about decorating a home on a dime. No need for fancy expensive decor or an interior designer. You just gotta exercise your creativity! In this article, we'll share some affordable ways you can redecorate your home the same way that your mom did.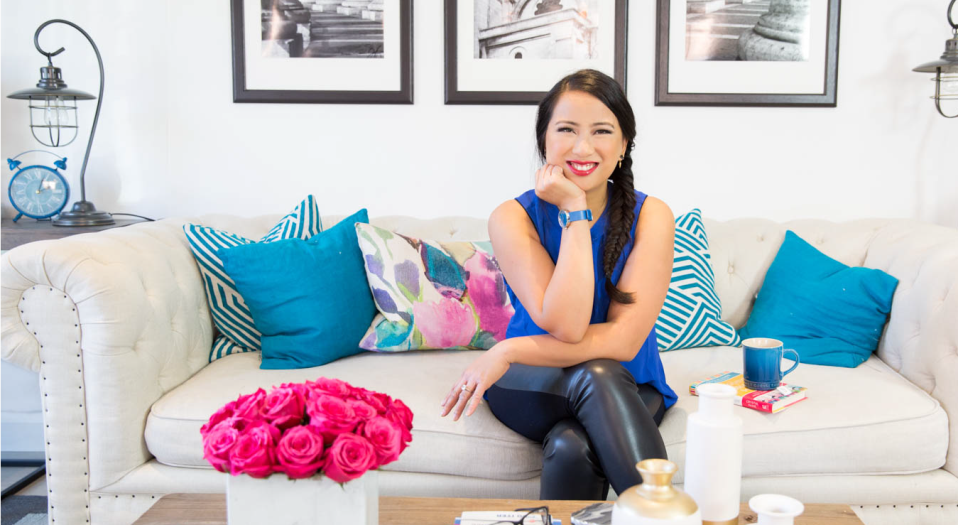 1. Add fresh flowers
Indoor plants may be having a thing lately but your mom has been bringing in the natural touch in your home for a long time with fresh flowers. The only difference is that flowers need to be replaced every two weeks. An affordable way to spruce up your home is by displaying a fresh bouquet of flowers in the living room. Opt for in-season flowers so they thrive and stay fresh for as long as possible.
2. Use seasonal accents
Speaking of seasons, you should decorate your home based on the existing one. Add some ornaments that remind you of the season. If it's fall, add in some pumpkin scented candles, place a wreath of leaves by the door, put on fairy lights at the patio, etc. This makes your home truly your own and will make you enthusiastic every time you see it.
3. Clear the clutter
Clutter can quickly take the attention away from your beautiful decor. One way homemakers back then made sure their interiors stood out was by ensuring there was no clutter in their space. You want to make it a point to clear clutter regularly. Don't leave it to build up too long otherwise, you'll feel frustrated every time you look at it. Your home should be a peaceful escape. That feeling can be achieved simply by removing clutter and finding storage space for all the objects in your home.
4. Use glass jars and containers
Plastic is a relatively new invention and it wasn't in the last few decades that we really started accumulating plastic in our homes. As much as possible, you only want to use glass materials for storing things, especially in your kitchen. They give your space a cleaner, more organic look, unlike plastic whose material can fade over time.
5. Switch the drapery
Curtains can make a big difference in how a room feels. Heavy, dark-colored curtains can make a place feel cool and closed in while light, sheer ones bring in more light and openness to space. Depending on the mood you're going for, switch your drapes so it evokes that feeling. It's a quick and affordable way to instantly transform a space.
6. Focus on your statement piece
Every room has one piece of furniture that catches your eye. For the living room, it's usually the sofa. Your sofa can make or break the living room so you want to pick one that really suits your taste and will work with space. In the bedroom, it's often the bed and the headboard so most will take their time decorating this area. Whatever statement piece you decide for a specific room, choose it wisely because it will dictate how the rest of the space will be decorated.
7. Play with accents
If there is a statement piece, there are accent pieces that are small accessories that bring more cohesion to the style you're going for. For example, if you already have a dark velvet couch in your living room, you can further accentuate the dramatic feel with a baroque-framed mirror. Or if you have a brightly colored headboard, on top of it can be a framed photo with a muted design so as not to take attention away from the centerpiece. You can be flexible here so don't be afraid to switch out accents if you feel they don't work on space.
Which of these tips are you going to try first? Share your thoughts in the comments below.