Just think a bit about the world of photography science about ten years ago. To find a non-professional user who was interested in improving his editing skills was literally impossible. With the growth of internet-based platforms and the revolution of online and mobile technologies, every volunteer can add filters to the image shot on their own device. The desire to create a more unique visual content makes editors take into account professional advice as well. Here are the 11 best photo editing trends to follow in the upcoming year.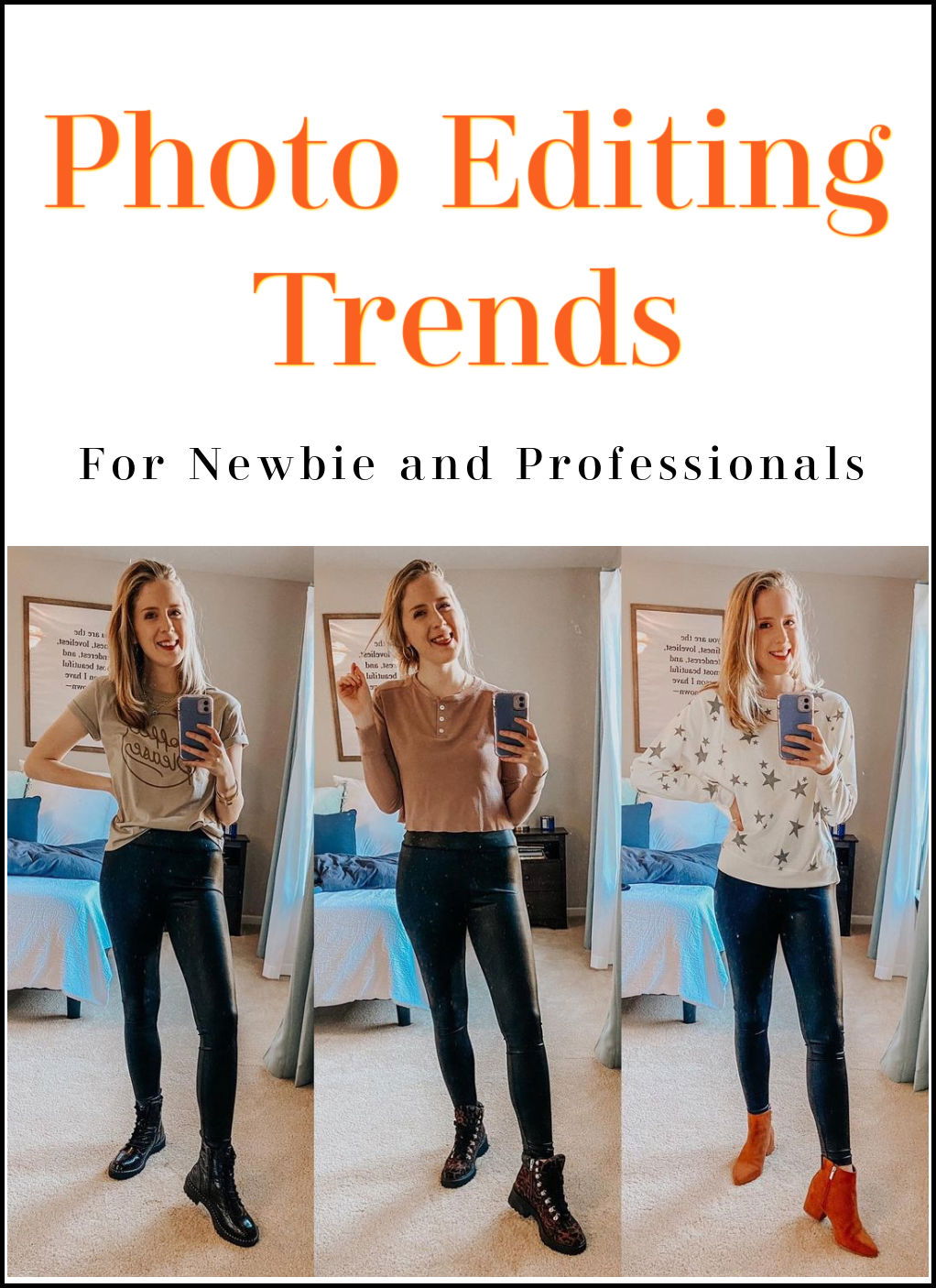 Here are the 11 best and unique photo editing techniques that are easy to get.
1) First Steps in Editing: Modern Approach
It is not a must task for current users to overcome complicated learning of the Curve of Photoshop or other similar software. It is not a problem to make a photo in the twinkle of an eye with automatic settings, so the same options for editing should have been developed sooner or later. The overall functionality is pretty alike to what professional tools offer, but an intuitive interface and simplified customization are what make even masters give their preference to such mobile applications. For instance, RetouchMe background blur app allows customers to manipulate objects of the picture in different ways — from sizing to adding/removing unnecessary tones/colors/elements. The navigation is accessible for any user, and that is a great bonus.
2) Mono Solutions
Let's take a closer look at what design principles are beneficial for your editing efforts. The single color dominance is a great method to lay a focus on the object you need. Apart from styling a shooting session with specially chosen clothes in the same tones, customers can add one-orientation filters. Choose a simple approach and a ready-made adjustment instead of making manipulations manually, setting the right white balance, exposure, and so on.
3) Polaroid Image
History repeats itself, and following vintage trends isn't the only possible solution. Any photo can achieve a new life if it is redesigned into a great frame. Polaroid photos have their own atmosphere and will help users add more coziness to their pictures.
Besides, the effects like grain, scratches, and grain are functional when enthusiasts would decide to make the effect of an old pic. For a more atmospheric image, feel free to include a date and time when the photo was shot.
4) Bokeh
This trend is especially popular during the winter and holidays. When editing, you can add light accents to look visually like a special decoration. The general photo composition may include the streetlights as a background option, for example.
5) Clipping Path
Whether you're working for a professional company or just editing your pictures for posting on social media apps, the clipping Path option is quite important in modern-day editing apps. However, some people find it hard to work with this function. If that's the case with you, the Retouch me clipping Path service is for you as it's very user-friendly and fun to use. Most people who are not experienced with this function tend to use the bitmap format, which can pixelate the logo and ruin the logo's quality. However, the Retouch me clipping Path option will save all of your logos in vector format – it does not have any pixels, so the quality will stay the same – no matter how you re-size it
6) Replace Face
There is no extra knowledge or quality required for this function – it's very straight forward. You can just replace the face in a photo by using this function. If you didn't attend an event but still want to post a photo from that event, just find the right picture from Google and place your face on it! This can also be done if you took many different pictures at the same place and like your outfit in one and your face in another photo. The Retouch me replace Face option provides you with ease as you can easily create new photos without having to go outside and take them. It's recommended to adjust the skin color and lightning once you've swapped the face to make sure that the final result is 100 % flawless.
7) Swap Faces
Face swapping has been a really famous trend lately. People love to see how they will look if they swapped faces with their loved ones! Do you also wonder how you would look if you swapped your face with a friend? Well, then this function is perfect for you! This is a great function for all the meme-makers as well – as the final result can be very funny at times! You might have to pay a decent amount of money on other apps, but due to the Retouch me face swap option, you will be able to do this at a low price now! Swap the faces of celebrities, friends, family, loved ones, etc. You can easily download it on your smartphone and choose the image from your gallery – make sure to choose the right effect, and you're good to go!
8) Funny Photo Editing
The world is being taken over by the Gen z generation, which means that funny photos are definitely in trend! In comparison to the old classic photos, this is a lot more fun to do! You will not only have a good laugh after you apply these filters, but you can also use these to make memes! This function will help you apply amazing and fun filters to your pictures in just a few steps! The Retouch me funny photo option is the perfect way to add fun effects to your pictures during Halloween, Christmas, Thanksgiving, and other festive seasons! These filters can also be used all year round – whenever you feel like having a good laugh. Choose a picture from your gallery and find a filter that suits it the best!
9) Color Changer Option
Instead of wasting your time in doing your make up perfectly, wearing the best body-fitting clothes, and looking as perfect as you can for a picture – you can easily use the color changed option in this app to make your life a lot easier. It has many different functions for males and females to make their pictures look exactly how they want them to look – waist slimming, tummy reduction, body-flattering options, removing wrinkles, and any other imperfections. You can even remove your pores, which might be visible on your skin, or add a nice tan to look even more beautiful! There are even more detailed options, from cloth ironing to tattoo options! Everything is in your control with this amazing one-touch app.
10) Add Lens Flare
Lens flare has been a great famous editing option lately. People love to add a dreamy and nice vibe to their pictures by adding flare and pretty lightning on shimmery areas. Did you take a picture while wearing a glitter dress or shiny jewelry? Well, you just need to choose a flare of your choice and place it on the shiny part to make everything look flawless! It honestly looks like a magic light, which makes everything look angelic and absolutely stunning. You can add this option to your photos and your videos by using this amazing option! The modern photo editing styles app is full of flare options in many different colors!
11) Remove Logo Option
You might really like a photo camera app but might not like the watermark it leaves on the side! If that's the case, you don't really need to pay anything extra to the company to prove the logo. You can instead use the removing logo option in this amazing app and delete any unwanted logos! These types of photo editing styles are in high demand in the market right now, and you can also own one by using the Retouch me app! Take your photos to the net level by using this amazing function at a low and comfortable price! Choose any picture from your gallery and easily retouch it with all the options available!
The Bottom Line
This is hard work to experiment with different effects, filters, image sizes, and background options. However, editing is worth the game — to create a masterpiece isn't a dream anymore with given photo editing trends.