One of Europe's most active and buzzing cities is Malaga, located on Spain's Costa Del Sol. Rife with history, culture, and delicious cuisine, it is one of the most desired vacation destinations. Let's find what the most sought out things to do are in Malaga for your first visit.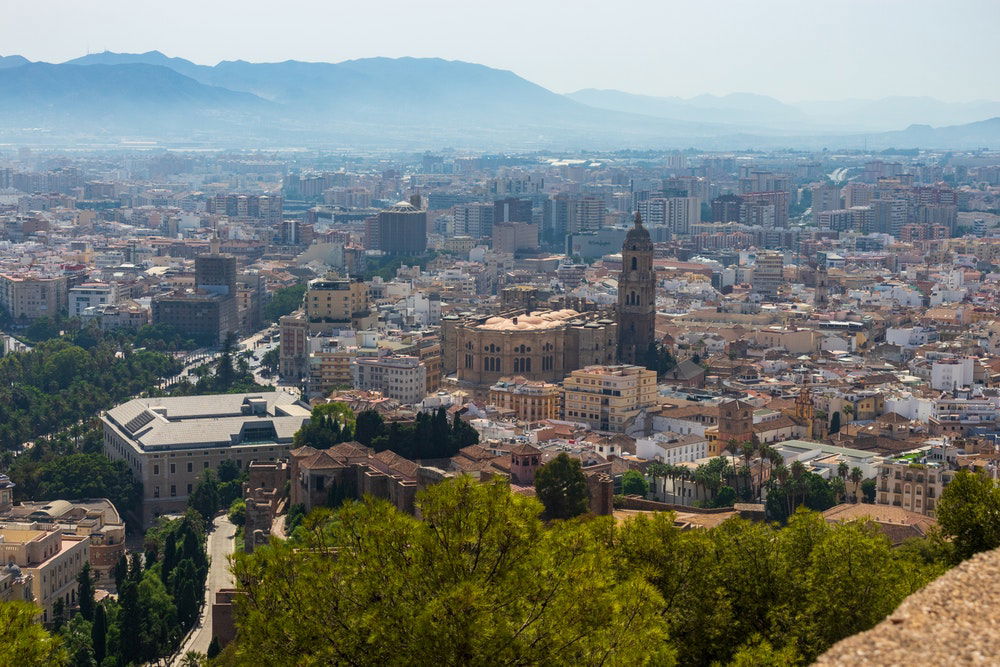 What to Do in Malaga
With over 300 sunny days a year, tremendously hot summers and one of the European destinations with the warmest winters, Malaga in Spain is one of the best all-year-round vacation destinations on the continent.
While many Brits pass through Malaga on their airport travels on their way to Marbella and Torremolinos, Malaga is worth an intentional visit.
While Malaga may not be considered as popular as nearby Andalusian cities Granada, Córdoba, and Seville, it is currently undergoing regeneration – in part because of its art and culture sectors, its overall beauty, and the compliment between ancient and modern in its design.
In addition to its Gothic cathedrals and Roman ruins, Malaga has got incredible nightlife and leisure culture.
Visitors can enjoy a drink at a trendy bar or food market or chill out at a rooftop pool that offers views to an 11th Century castle on one side and a modern promenade on the other. This is definitely a buzzing city on the rise.
Malaga's Old City
With its historic plazas and stunning architecture, Malaga is the former stomping ground for the legendary painter Picasso and a city full of history and beauty.
Visitors can walk past pavement cafes and see a wonderful presentation of art – whether it be huge murals, mosaic floors, and eye-catching street art.
One of our top recommendations is to walk along Larios – one of the most expensive streets in Spain. As a road that is often compared to NYC's 5th Avenue and the Champs Elysees in Paris, it is definitely one of the key points of interest in Malaga, Spain.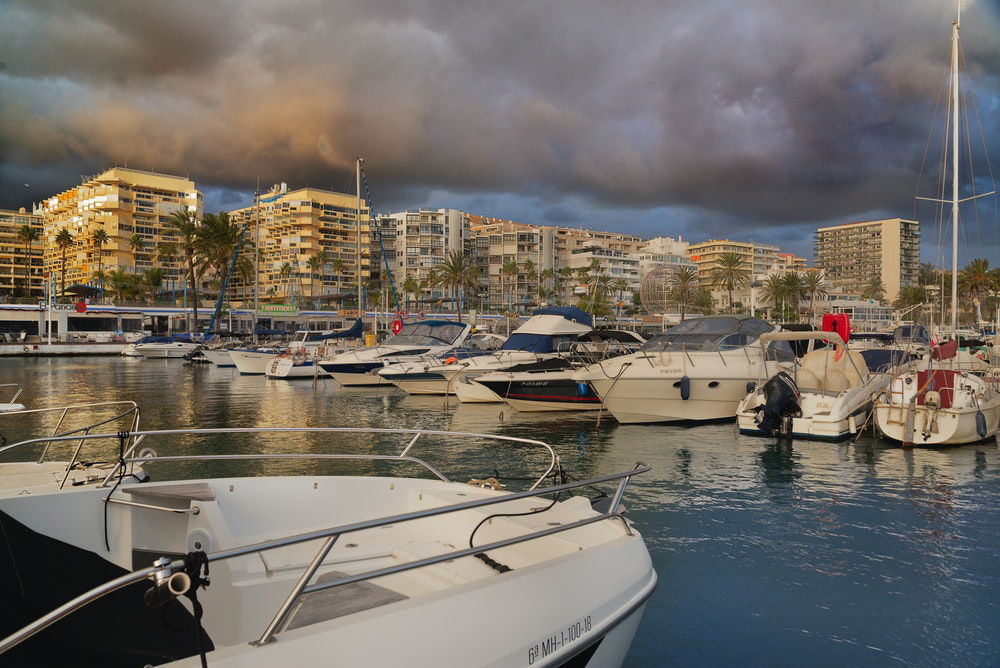 Malaga Wheel Rides
One of the coolest ways to spend an afternoon in Malaga is atop its 70m high Malaga wheel. As one of Malaga's top attractions, visitors can ride high with views of nearby water.
Many visitors exclaim that it is quite the view, especially on a clear day where you can see all the way to Morocco.
While Malaga's wheel is a lot smaller than the London Eye – with only 42 pods and space for eight people – it's an excellent way to see Malaga, and it's especially romantic for couples who are passing through.
Food Markets
In addition to various leisure options and its historical beauty, Malaga has an incredible set of food markets as well.
For example, the busy market of Mercado Central de Atarazanas is located in a stunning historic building shaped by huge archways in what was once part of an old shipyard.
Visitors will get a first-hand look at 14th-century Moorish architecture with 19th-century industrial design.
It's got plenty of colorful stained-glass windows, which complement the incredible food variety within its walls – whether you're looking for cheese, fresh fish, fruits and vegetables, or hundreds of varieties of olives.
Mercado Merced isn't just one of the best places to visit if you're interested in seeing Malaga at night, but it also has plenty of fun to be had for daytime visits as well.
Malaga From A Rooftop Bar
If you would like to see Malaga from up high, you also might consider having a look from the top of one of the city's tallest buildings.
For the best view of Malaga, consider heading up to the AC Hotel Málaga Palacio's rooftop, where you can enjoy a splendid panorama while sipping on a cocktail by the pool.
History of Malaga
As an important historical site with over 3000 years of history, Malaga is considered one of the oldest cities in the world. In 7 BC, the Phoenicians founded a commercial center in present-day Malaga that they named Malaca.
In addition to the Phoenicians, both the Romans and Arabs ruled in this region for eight centuries. The evidence of their presence is made clear in the architecture.
If you love history, Malaga is the place for you. In addition to its Roman Amphitheater from the 1st Century, Malaga also has Santiago Church, Picasso's birthplace in Plaza de la Merced, and a 10th Century Castillo de Gibralfaro that overlooks the city.
With so much to see, there is plenty to do as a history buff in Malaga.
Pompidou Centre In Malaga
Also in Malaga is the first Pompidou Centre outside of France. This colorful cube structure sits above ground, and in the gallery underground, there is also a plethora of modern art.
The location was so popular that it received over 75,000 visitors in the first three months of its opening. If you love everything from Picasso and Francis Bacon to live performances and exhibitions, you will find plenty to see as a lover of art.
Beaches in Malaga
Outside of museums, history, and various attractions, visitors to Malaga have also got access to incredible beaches.
Just outside of Malaga's city's limits, there are approximately fifteen beaches to visit. The closest is Playa de la Malagueta which is lined with shops and restaurants specializing in fresh seafood.
Flamenco Show
If you're interested in entertainment, Malaga has also got an original flamenco show in its historic center where you can enjoy great live music and a traditional drink at the bar.
Bicycle Rentals
Interested in a view of the city while breathing the clean air? Why not hop on a mountain, road, or electric bicycle courtesy of City Bikes!
Biking is a great way to see the city at your own pace and even meet a friend or two along the way. If this adventure is appealing to you, consider riding up to the rocky summit for an incredible view.
Summary
With all of these beautiful options to explore in Malaga, don't waste another minute; get your luggage storage in Malaga established to really enjoy your trip to Spain without being bogged down by your bags.