The world we live in is constantly changing. The way we communicate, the way we dress, and the way we eat are changing at an alarming pace. And this is normal. Technology and access to information, and the internet have shaped the way we see the world. They shaped the way we live, dress, we travel. They shaped everything, including how we think and imagine the future. In this world, where there are so many ways of communicating and expressing your thoughts, you need to feel free to do it.
However, many social movements highlight exactly this. That freedom of speech is not like it was before. We might feel it is even higher as we have lots of platforms and social media at hand where we can post our thoughts about anything. But at the same time, some people might feel constrained to adhere to some movements, to some ideas, just so they can protect their image.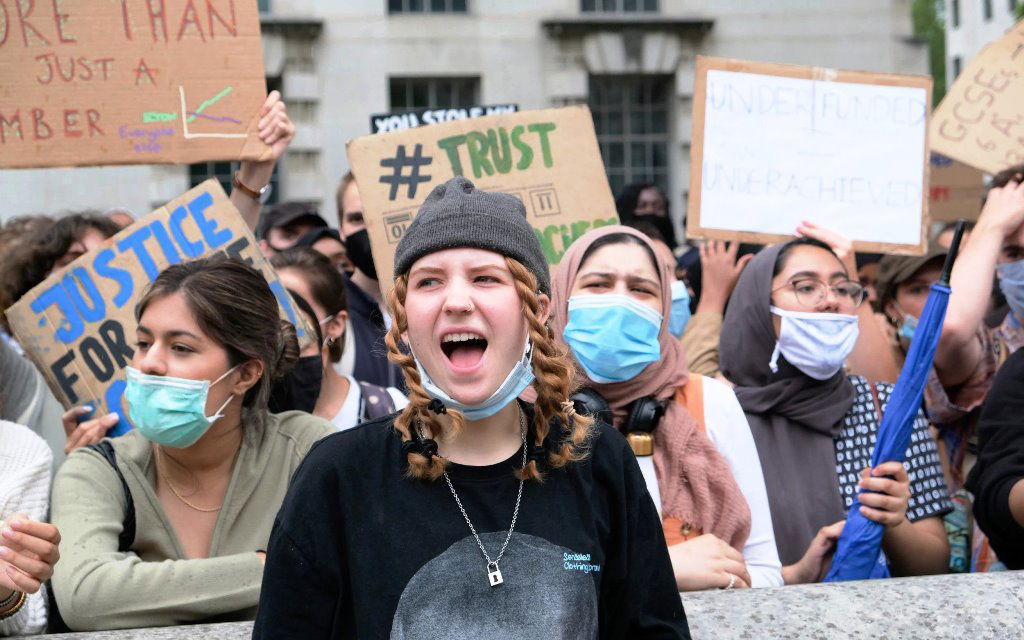 Getting an education is one of the most enriching processes one can go through and it starts early in life. Children learn not only about themselves and their emotions but about the history and geography of the world. They learn about social movements, nature, chemistry, and physics too. And one of the most important things they should learn about is freedom of speech. This is a fundamental right each one of us has and it is crucial to be respected.
Unfortunately, this might not happen in the online world where bullying has made its room deep into the virtual world. It is therefore crucial to teach children about freedom of speech. The free speech importance is incommensurable. So, let's delve deeper into this topic and see why teaching freedom of speech is so essential. And ask some relevant questions that might run through your head, such as "do kids have freedom of speech?".
Freedom of Speech Essay
Before delving into the ways you can educate children on the freedom of speech, it would be essential to discuss what freedom of speech actually is. This is a term that is used a lot, but some might have a distinct understanding of its real meaning. Of course, freedom of speech might differ from country to country, as it depends on the local laws. However, freedom of speech is the right each of us has to express our thoughts and ideas without facing punishment from the government.
These ideas and beliefs can be expressed verbally or in written form. You should be free to share with the world anything that's going through your mind without thinking or fearing that you'll face any kind of punishment. However, this freedom of speech is often taken to the next level, when people end up hurt by what we say. There are many essays on Freedom of Speech that highlight exactly this problem. That people, sometimes, feel entitled to this right they have and end up expressing their ideas and thoughts in a hurtful way. The key thing to expressing your ideas is to do it respectfully. This is what every freedom of speech essay mentions. Many books highlight this, as well as any research paper on social movements and society as a whole. And, of course, there are many examples of disrespectful speech that have done worse than good.
So, this is the key thing children should be taught about. They have the right to express and share their thoughts and opinions, but they need to do it in a respectful way. This is the children freedom we want to instill in the little ones, who will grow up and who are the future of the planet.
How Can Children Be Taught on Freedom of Speech?
Educating children on freedom of speech is crucial as this is one of the fundamental rights they have. However, they need to be taught how to do this and explore many examples that could illustrate the right and wrong ways to do it. Children learn a lot by practicing, and by doing. So, you can educate them through the use of activities, discussions, open conversations, and so on. Here are some things you can do to nurture their education.
Encourage Them to Read
As freedom of speech begins to be a hot topic due to the development and expansion of the internet and social media, more and more reading materials are available to children. And among these, there are many books that highlight exactly the consequences of disrespectful speech. By reading these books, they will learn a lot about assertive communication.
They will learn about the importance of listening to what others have to say and replying without judging and without being aggressive. Freedom of speech is not only about sharing your own thoughts but about knowing how to listen to others' ideas. So, encourage children to read books on this topic. There are many diverse ones you can choose from, for every age. Some even have illustrations and images that will help them understand the topic easier.
Ways Of Expressing Thoughts
Talking about freedom of speech might be a clear topic in your mind. But when you want to educate children on this sensitive subject, you need to give them all the information they need. So, after explaining or sharing examples of what freedom of speech is, you need to delve into the ways they can do this. There are many ways you can express your thoughts, ideas, and beliefs. This is how art was born, right?
So, apart from the traditional ones they might already know, such as writing posts on social media platforms, there are many other ways. They can paint, they can write lyrics for songs, can even create songs, or write poems. They can write books, essays, or any other paper type in which they share their beliefs. And you can share some examples that are iconic for freedom of speech, inspired by history. For example, there are many books written about Ruth Bader Ginsburg, an iconic figure of gender discrimination. You can tell them the story of John Lewis, one of the leaders of the Civil Rights Movement.
These people, but many others more, have contributed to the freedom of speech and they should be remembered for this. Thanks to them, people, no matter their gender, sexual orientation, religion, or country, are able to express their thoughts in many ways. Poems, songs, books, paintings, sculptures, and many more are some of the respectful ways children can share their ideas.
Open Discussions
Apart from encouraging children to read books on this topic and educating them on how to express their thoughts in a respectful way, you need to try to find out their opinion on this. So, organizing interactive activities where they have the opportunity to openly share their opinion is one of the most helpful ways to do it.
Ask them how they see freedom of speech or what they find disrespectful. You can even discuss the right ways to share your ideas so that you do not hurt people. They might even have lots of questions and they should have the opportunity to ask them. This way, you can understand their perspective on freedom of speech, the ways you can do this, and clarify misunderstandings.
Meetings With Artists
Another way of educating children on freedom of speech is to organize meetings with artists. From singers and musicians to painters, illustrators, and writers, you can find a space for them all. Children should be able to discuss healthy ways of expressing their thoughts and beliefs with the ones that do this. Ask artists how they decided to start what they are doing and how they are using their voices in a healthy way. These meetings might even inspire children to find ways to express their thoughts and, why not, create art from their beliefs.
Meeting With Community Leaders
Besides meetings with artists, who use their voices in unique ways and create art, you can organize meetings with community leaders too. There are many pressing social issues we have right now in our societies. And we can easily see this if we take a look at the events of the past few years. Some children might have even been subject to bullying and aggressive attacks only because they have a different skin color or sexual orientation.
So, the leaders of these social movements are the ones that could inspire children and be an example for them. Black Lives Matter, climate change, LGBTQ+ rights, recycling, and diversity, are just a few of these social issues that are present in society. And that could constrain people from sharing their opinions publicly, as the racism backlash is pretty high.
Final Thoughts
Freedom of speech is a hot topic nowadays, as the world is changing more and more. Access to the internet and social media platforms might have led to unhealthy attitudes in society. Expressing your thoughts and ideas is a right we all have. However, you need to be able to do this without fearing punishment and in a respectful way. Children should learn about this, about the importance of freedom of speech, but also about healthy ways to share your ideas.