Have you ever thought about the essential painting preparation you need to do before painting? Well, that is the secret to a flawless finish on your interior. There are crucial materials you need to use when painting. These materials will make your work easy, leading to a well-done job. Again, knowing some painting techniques will lead to a satisfactory result, but they depend on the type of paint you are using. Before applying a new approach, confirm if it applies to the kind of paint and surface. If not, the final finishing will not appeal to the eye.
While proper paint storage plus using the right tools will help you prevent blemishes, it also enables it to cover the surfaces evenly. In case the room is being repainted, consider the type and quality of the previous paint, as this will determine how your paint will appear at the end. As you are painting, observe safety by using a well-fixed ladder and put on the correct protective clothing to avoid staining your clothes. Check out these DIY tips for your interior that will help you achieve a quality finish: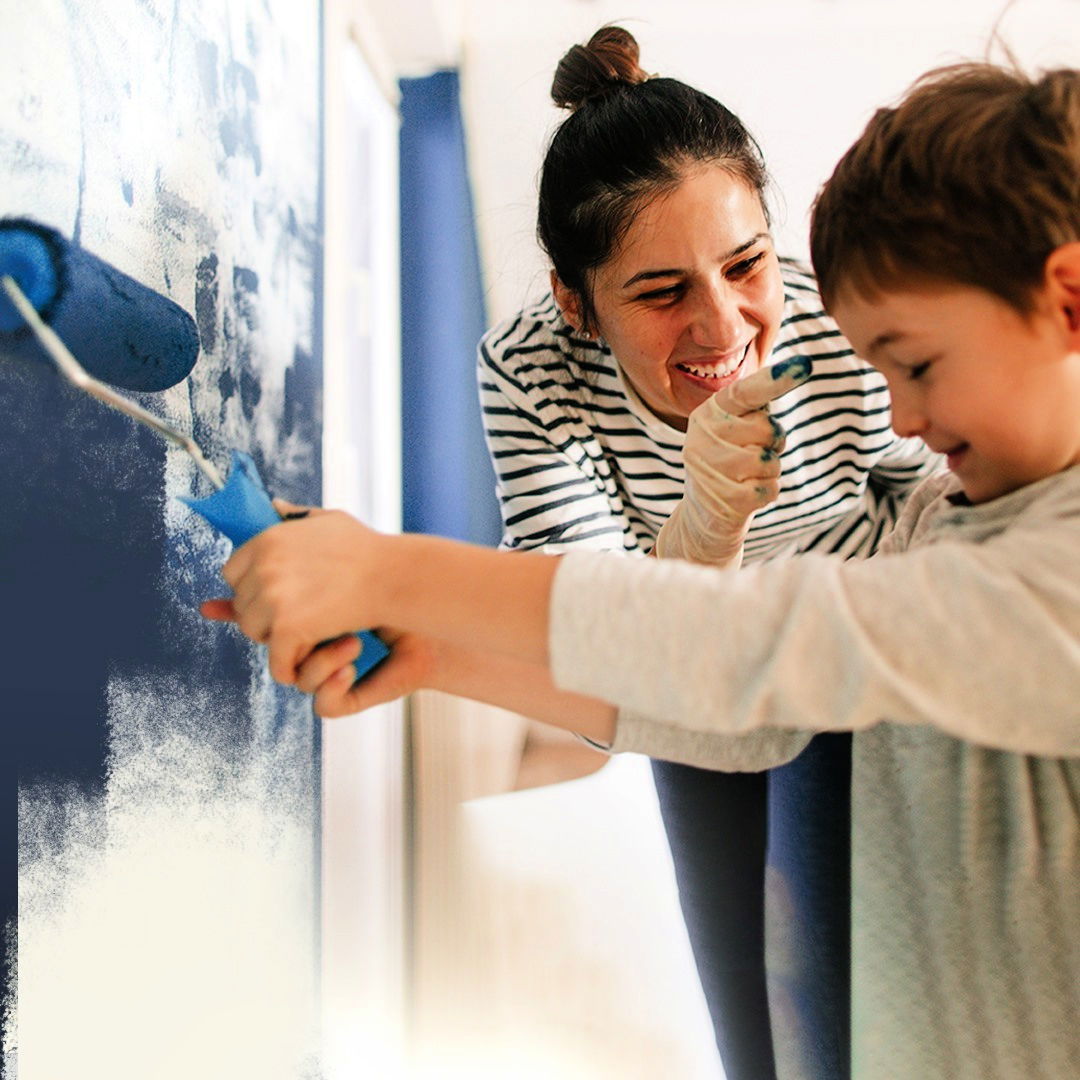 High-Quality Paint is the Deal
Paints vary in price; there are premium paints that are highly-priced and give high-quality results. Then there are medium quality paints which are averagely priced, and low-quality paints that are cheaply priced. When you see an advertisement for paints priced five times lower than the other paints, you need to compare their quality to the high-priced ones. However, it does not mean that all the overpriced paints are of quality; you need to confirm their quality from their websites and referrals. The type of surface you plan to paint will guide you on the kind of paint to purchase. You can ask the paint experts if you don't understand anything about the paints available.
Tack Cloth can Help You Clean the Surface
Cleaning the surface before painting allows you to have a flawless finish. If the tack clothes of good quality, they will pull off debris, sawdust, and wood-shaving from your surface to make your work easier when painting. Using a tack cloth prevents you from using a wet cloth which may dump the surface. However, if you have to use a dump cloth, ensure you squeeze out all the water to avoid dampening the surface. Using a tack cloth is suited on cabinets, trims, and doors; hence you need to avoid using it over large surfaces like ceilings and walls. Again, it's advisable not to press stiff tack cloth as the beeswax may smear on the surface, adding more work to remove the beeswax.
Loose Paint Has to be Tested with the Duct Tape Test
When repainting a surface, it is best if you test it with strip duct tape. Confirm if the painted surface will take new paint and if the paint will hold for a long time. To try, you can lay a strip of duct tape over the surface and rip it off. If flakes of paint come off, it would help if you scrape the old paint and sand before repainting. Avoid painting on top of the paint, which flakes a lot, as this will make your paint peel off before its expected time.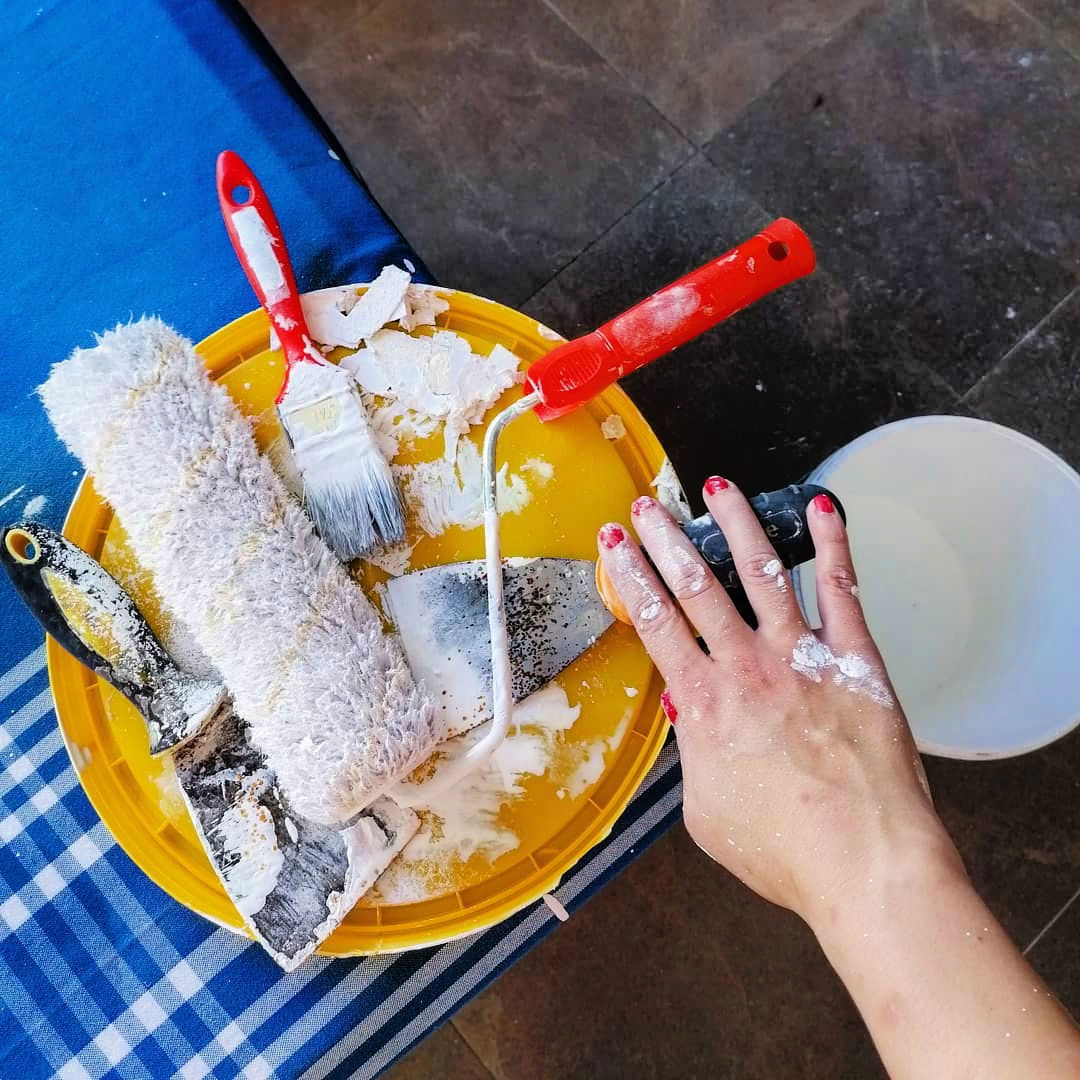 Nitrile or Latex Gloves are Suitable
To keep your hands clean when home painting, avoid staining with paint. Water-based paints clean off quickly, but oil or enamel-based paints are challenging to clean, hence using gloves. In case you react to latex or you don't prefer them, there is an option of using gloves made of nitrile. The gloves need to fit because a loose glove will make it difficult to manipulate the roller or the brush, and a tight glove will make you uncomfortable. Besides, you can always wash the gloves and reuse them when painting.
Use Good Quality Brushes and Roller Covers
When using a low-quality roller cover, lint and fuzz are left on the surface. Remember, if lint and fuzz are embedded in the paint, it leads to drying, and you end up with uneven walls that are difficult to repair. Similarly, using a sub-standard brush leave marks on the wall, preventing you from having a flawless finish. Instead, purchase quality roller covers and high-quality brushes. However, don't be overcharged; ensure the value you get is worth what it cost. Even if you are a do-it-yourself painter, ensure you get quality tools, which will improve your surface's appearance.
Wrap Roller or Brush to Avoid Cleaning
After painting, you may be exhausted hence the need to avoid a lot of cleaning. Wrapping the roller and brush saves you time. Besides, if you are planning to use the tools soon, it helps if you preserve the roller cover or the brush using the following ways when still wet with paint:
Wrap them in air-tight plastic bags and store them outside at room temperature. The plastic bag can preserve the roller or brushes throughout the day.
Freeze them by wrapping the roller and brush in a plastic bag before keeping them in a freezer, and you can keep them indefinitely. However, when you want to use the roller, you will need to thaw it first.
If you opt to clean your brush, you can use a paint comb to make your work easier, but rollers tend to dry out too stiff to be reused.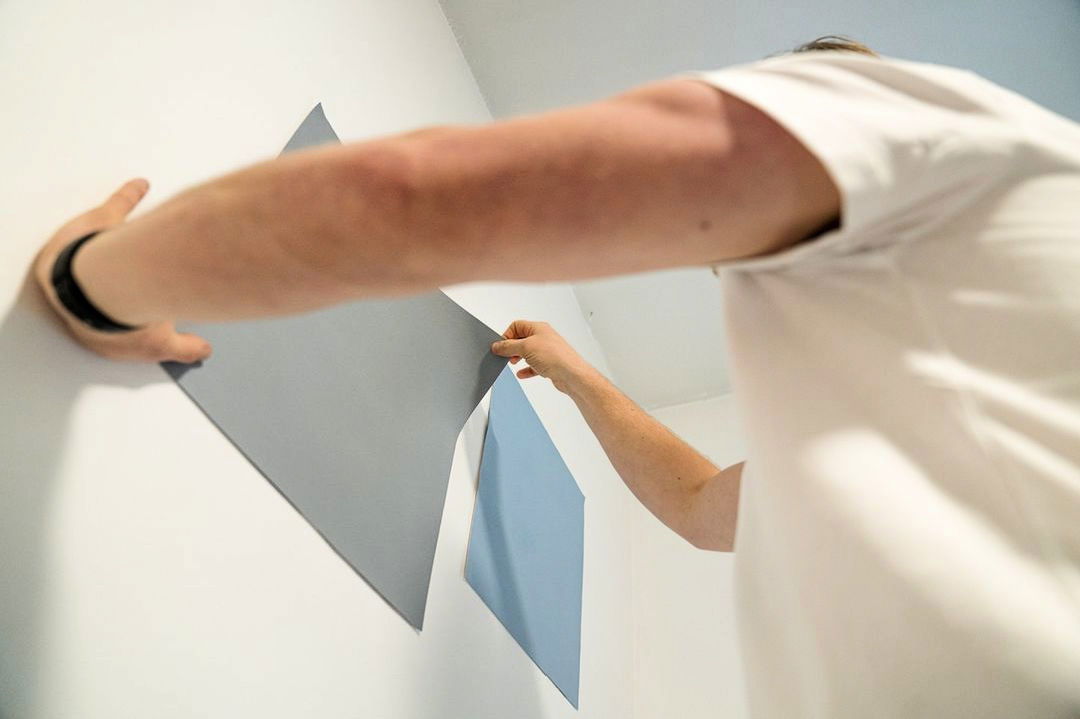 Covering Clean Areas with masking Film Helps
As a do-it-yourself painter, you need to learn that a masking film is an essential tool in painting. Since the masking film is thin, it grabs on a flat surface and sticks, thus staying in place. You don't need to tape it down like a thick plastic bag to prevent paint from spreading to unwanted areas. The film comes in rolls or folded in squares, so according to the shape of the surface, you can buy what suits your needs.
Avoid overlapping marks by maintaining an edge, keeping in mind that the glossier the paint, the more it overlaps to unwanted areas. Again, before starting home painting, it will help if you assemble all the tools to make your work easier. Gathering the tools also saves time, as everything will be reachable during the painting period. In case you are not sure of which device to use where it is best if you google the internet to find out.