Are you an aspiring photographer and want to know how to choose and buy the best photography backdrop? Well, if you're in the process of setting up your studio – this can be a very exciting time for you! You might be thinking of all the ways you're going to set it up; however, the most important thing is the backdrop. Even though you may be excited, but you shouldn't rush this decision. Here's a guide on all the things that you should consider when trying to choose the best backdrop for your studio.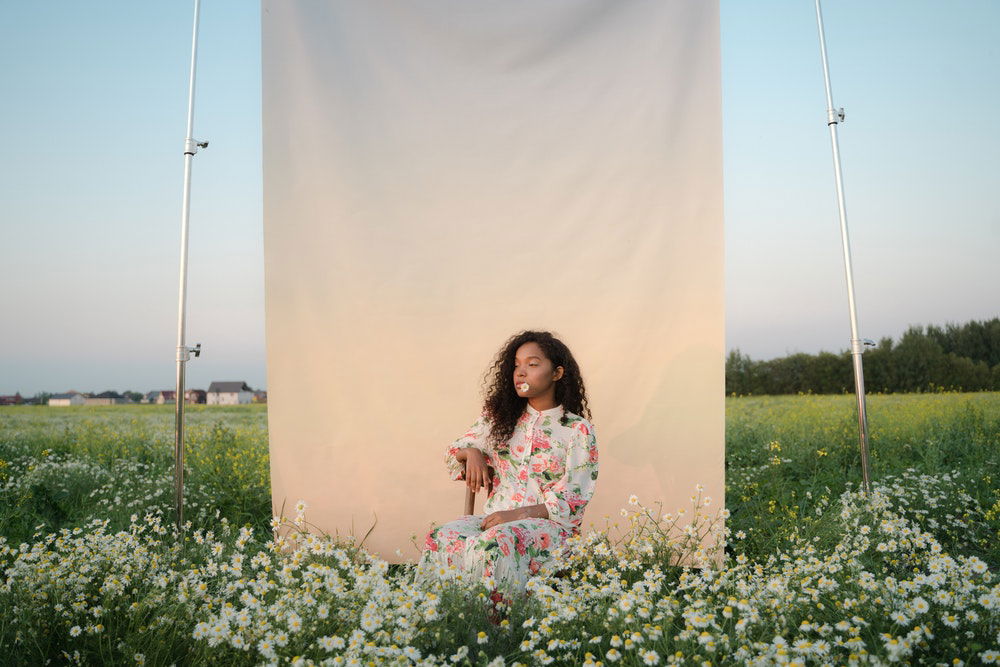 Types
There are many types of backdrops out there; however, the one that you choose should depend entirely on the types of photos that you capture. All these different types of backdrops are there for a reason – so any artist can pick and choose according to their art!
1. Seamless Paper
Most studios prefer to go with this style as it is an inexpensive and versatile option. Why is that? It's simply because these backdrops are available in many different colors and you can produce unique colors in the background by playing around with the lighting, as well! Some of the pros include the fact that images can be used in the background – sort of like a green screen. Moreover, the results are usually very clean so it works great for a minimalistic aesthetic. However, the con includes the fact it's hard for transport as paper can get damaged very easily – it's very delicate and thin.
Sizing and handling: Seamless paper is usually easy to handle as you can easily replace the dirty paper with a new one – there's a lot of paper in one roll, around 9-12 yards. Furthermore, the larger rolls are usually around 53 inches x 107 inches. Moreover, the only thing you need to look out for is the fact that this paper can get dirty easily and masks are visible.
2. Muslin
Muslin backdrops have been around for many years and they were famous until a few years ago. Many photographers tend to ignore this amazing backdrop but the truth is that it can be a great option as it has more pros than cons. Muslin can be easy to transport, unlike seamless paper. Moreover, Muslin has mostly all the qualities that a seamless paper has – the color can be changed, etc. Another big pro is that you can wash a Muslin sheet which will make sure that it's not unclean. However, the only downside is that Muslin can get wrinkles and you have to pay special attention so you can get rid of them.
Sizing and handling: Muslin backdrops have many different styles that include ones like hand-painted, washed, standard, etc. Moreover, these are usually around 10 x 12 x 24. It can be challenging to use these to cover a wide area but you can easily sew them together and that can work very well as your backdrop. You only need to look out for any folds in the fabric.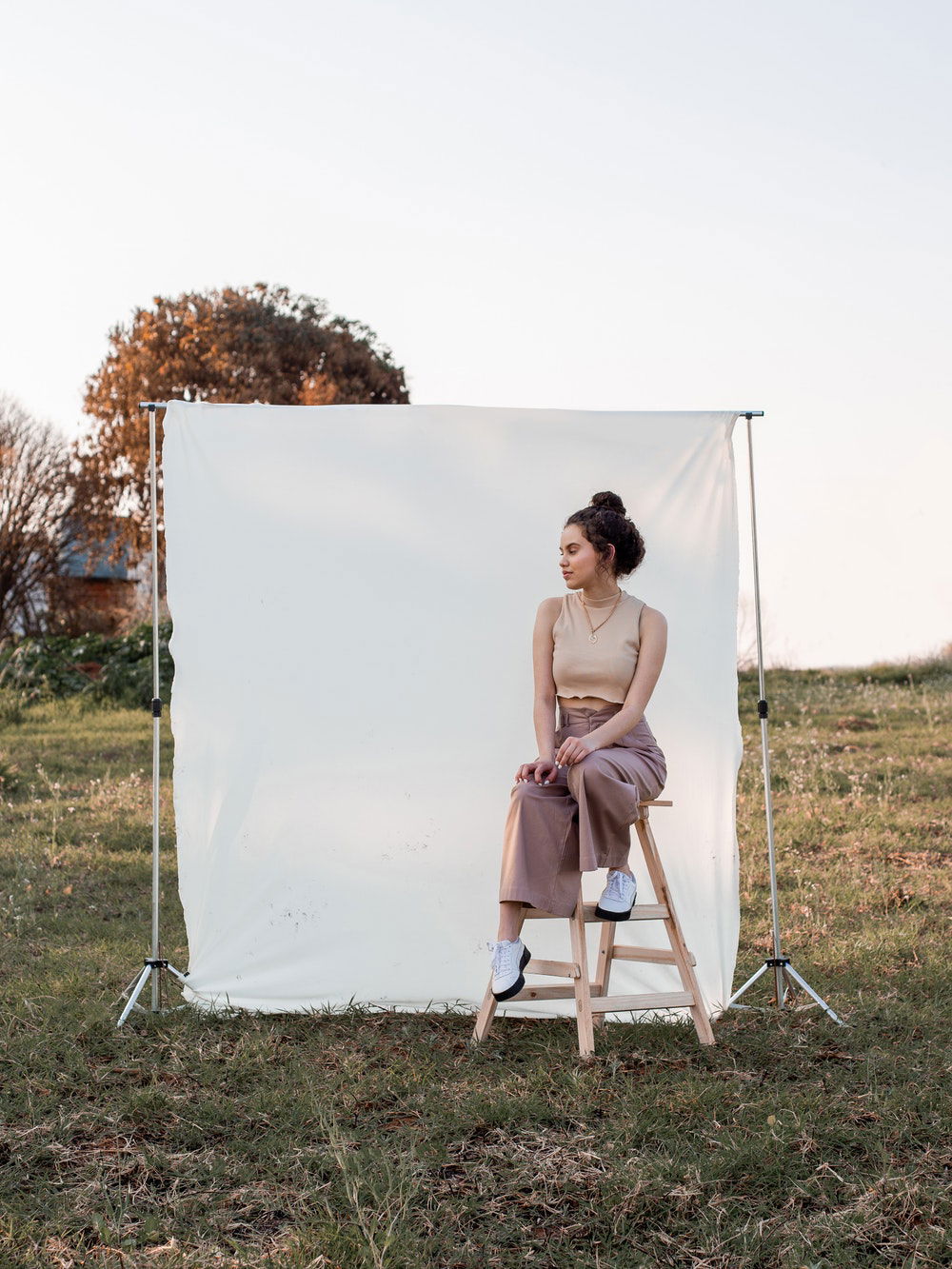 3. Hand-painted Canvas
A hand-painted canvas is an expensive option; however, the results of this backdrop are just stunning! Hand-painted canvases can be expensive as they are usually used in custom celebrity shoots. The backdrops are painted and made custom, according to the type of photoshoot and theme. These backdrops are painted in different colors. All of these things – altogether – can make a huge difference in your shoots as they can add depth and dimension to your pictures. The pictures turn out more vibrant and colorful – which cannot be achieved with any type of lighting setting or the simple and common seamless paper backdrop.
Sizing and handling: Hand-painted canvases can be heavy and these usually come in rolls. Moreover, you need to manage these canvases as rolls to keep your life easy. The standard size is around 6 x 8. You only need to look out for folds.
4. Vinyl
All the creative photographers need to have vinyl backdrops on their collection as these backdrops can help them experiment with different things! A vinyl backdrop consists of many images that are printed on it. However, vinyl can be a little expensive as the flooring and vertical surface are separate so you will need to buy a second vinyl backdrop if you want flooring, as well. Moreover, these types of backdrops are perfect for creative parties where colorful posters and images can be used in the background of pictures. Furthermore, the vinyl backdrops have a three-dimensional photography option! So, If you want to buy a customize and unique vinyl backdrop then you should shop with Foxbackdrop specializes in 100% wrinkle-free vinyl backdrops and studio props. You can find any photography props you want, you can make any customize photography backdrops!
Sizing and handling: These types of backdrops can vary in size and they also need to be looked out for folds. Furthermore, you also need to look out for any light reflections as vinyl backdrops can be quite reflective. It can be helpful to experiment with the lighting to find the perfect setup.
Mounting
The most common way of mounting is usually on fixed bars and portable stands. However, if you have a permanent studio, it is recommended to go for fixed bars or rollers are they are just perfect for durability and strength. Moreover, these can be easily mounted on the ceiling wall – that way, they will be high and the whole background will be covered with the backdrop perfectly.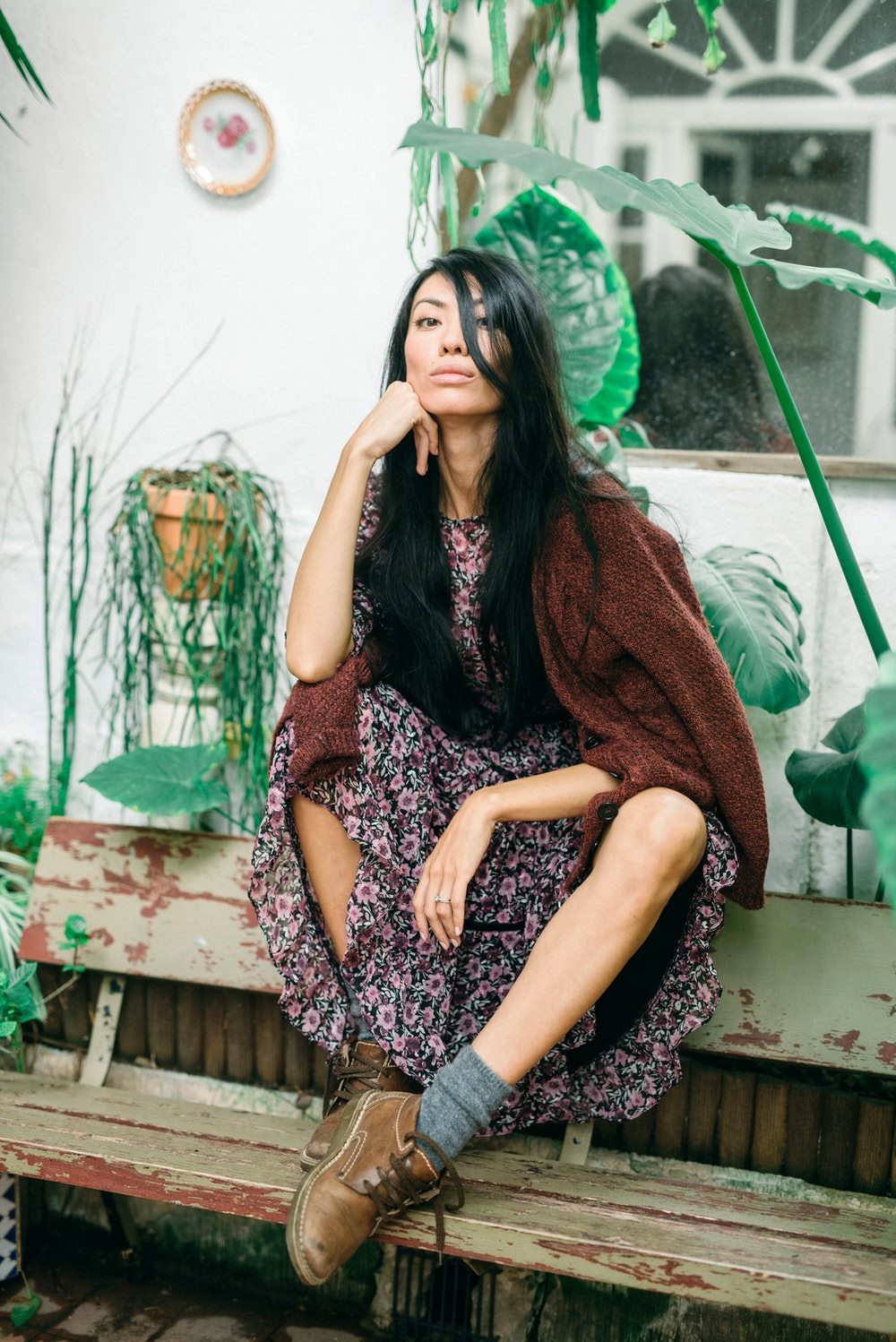 Our Best Picks
1. Issuntex Black Backdrop
Pros: It can be easily stored and doesn't wrinkle.
Cons: Not suitable for outdoors.
2. HUAYI Photography Vinyl Backdrop
Pros: It is aesthetic, clean, and durable.
Cons: More attention need for creases.
4. Julius Photography Studio Backdrop
Pros: Seamless and light.
Cons: Not suitable for patterned background.
Wrapping Up:
So, are you ready to choose and buy the best photography backdrops now? It can be confusing at first but once you understand all the concepts described in this guide and experiment around with different products – you will find the perfect ones for your studio! Make sure to take your photography into account when choosing – the type of photos that you take can play a big part in the results that you want. Best of luck!