Paper crafts have become more common today. Some of the popular paper crafts like origami are at the forefront. Paper Plate Crafts shouldn't be neglected from all the paper fun. They can be used to make crafts for both children and adults and in the process of using them, we end up ensuring that there's less garbage going out and our wastes are put to more resourceful use.
Psychologists have proven that art can be therapeutic and making things with your hands actually helps to stimulate your brain. Some of the best thighs you can do with your hands include:
1. Paper Plate Unicorn Photo Frame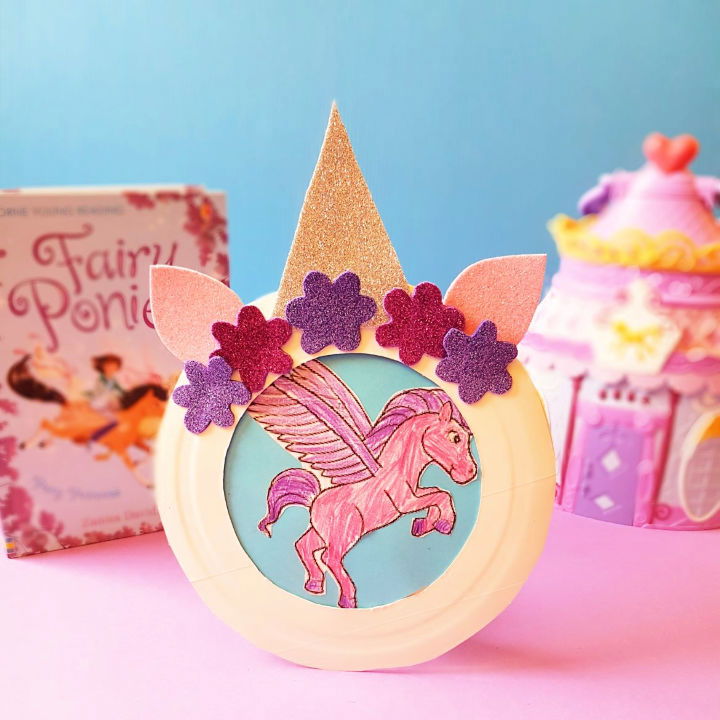 Can you think of anyone who doesn't approve of unicorns? We bet not. Unicorns are truly the magical fantasy creatures of all generations! Spruce up a perfect DIY paper plate craft by making this unicorn frame. All you need is two paper plates, an X-acto knife, the magical glitter for the horns of the unicorn and the flowers around, scissors and glue. Start off by cutting 2 circles for the frames! Make a stand in the shape of the rectangle from the left-out craft paper. Glue the glittery horn on top and flowers of the edges of your frame, slide in your unicorn picture and be done!
2. Paper Plate Robin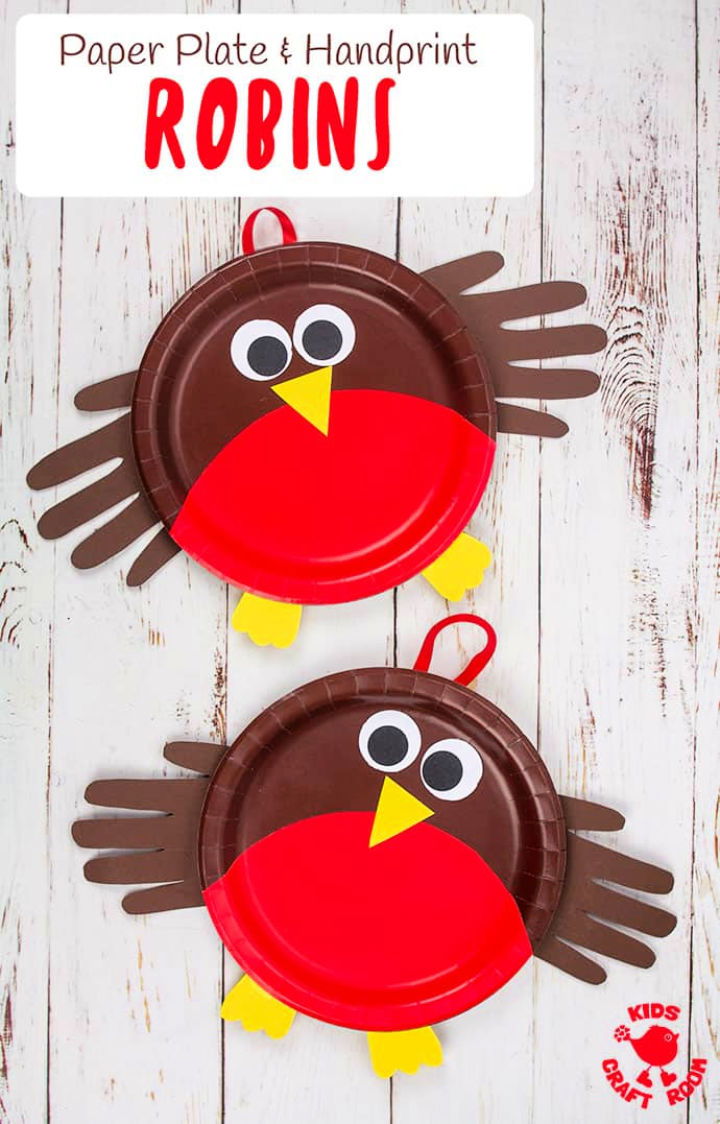 Say hello to these gorgeous Robin paper plate crafts! Inspired by the countryside birds that show around Winters and Christmas. To get started, you need 2 different colored plates like red and brown. Cut the plates in a curve join them together for making the bird's breasts. Finish off by gluing the googly eyes and wings on the plate that you have cut from the cardstock! For the feet and beak, use yellow color cardstock.
3. Paper Plate Snail Craft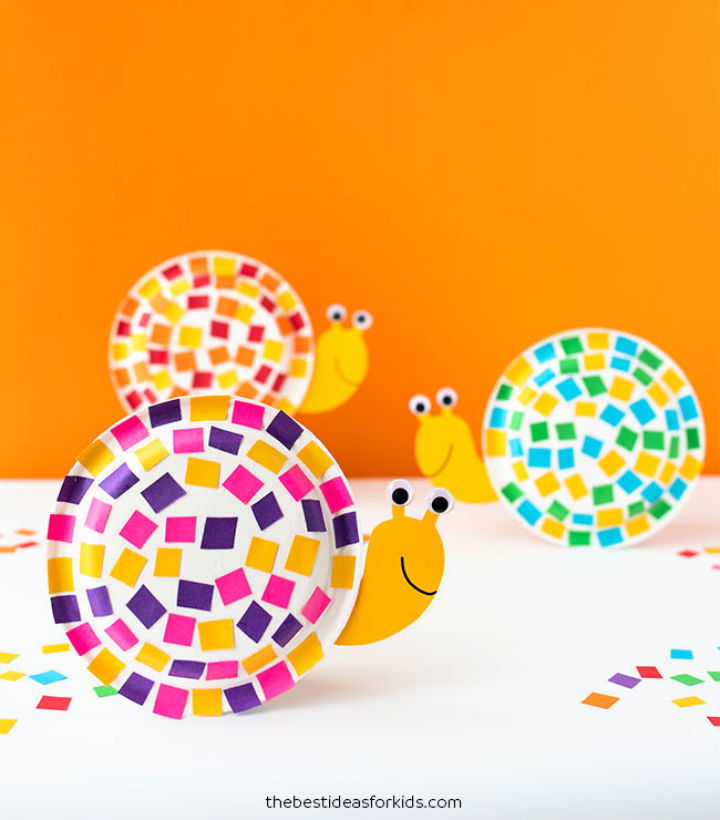 We are absolutely mesmerized by this DIY paper plate craft showing such cute paper snails. Truly a colorful delight sight for sore eyes. It basically puts different colored scraps of paper to an exciting use, gluing them together on a paper plate. For the snail's head, you can find the downloadable template, download it trace down the snail and get started. Use googly eyes for the snail and glue them on its tentacles, finish off by making a cute smile on his face!
4. Paper Plate Monster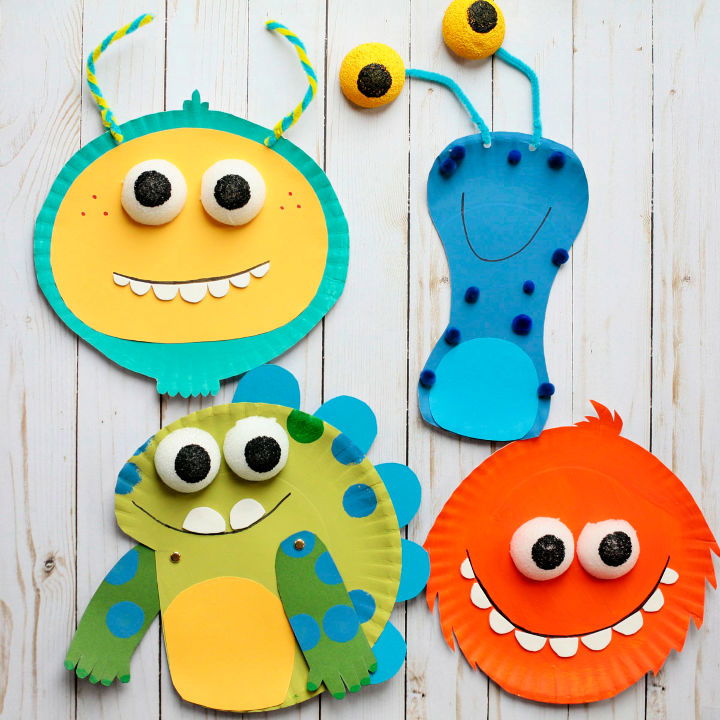 Cute monsters on paper plates are an ideal décor option for your kid's bedroom or any birthday special décor! All you need is paper plates and cardboard paper. Start by tracing the heads of monsters on the paper and cutting then pasting them on the paper plate. Use white Styrofoam for the eyes and paint the eyeballs black. Use pipe liners for the horns! The glue will be the most important supply in putting these paper monsters together! The guide has different monsters that you can easily spruce up by following these similar steps!
5. DIY Painted Paper Plate Fish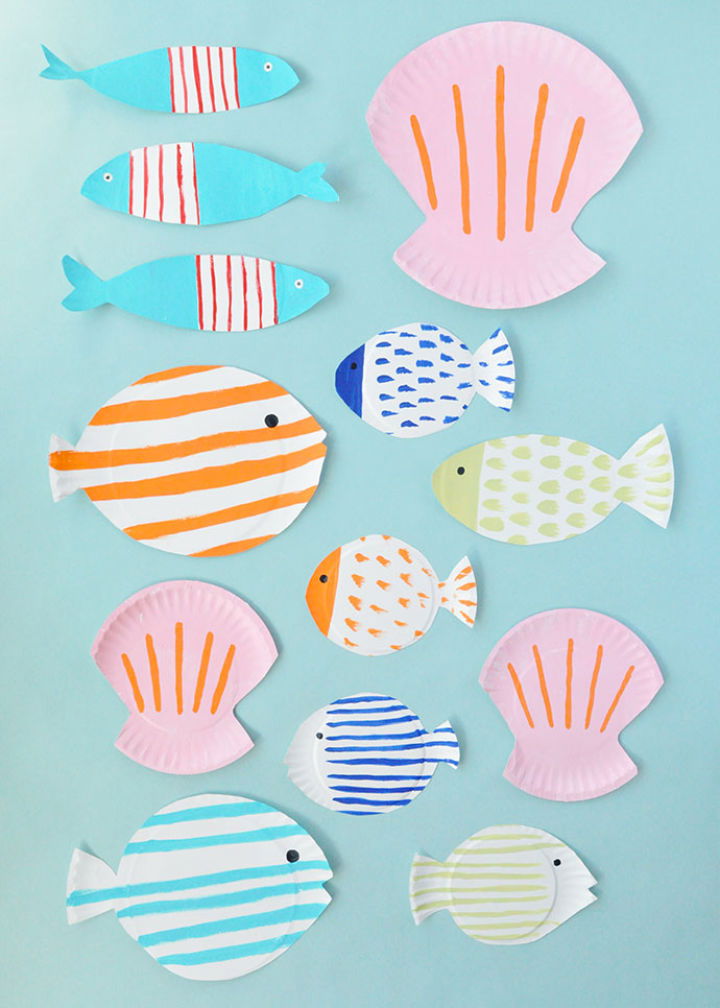 This DIY paper plate craft can be your weekend plans to spend some quality time with your kids! It's a simple and refreshing project that simply needs cutting some paper plates in different fish shapes. With the help of paint and paintbrushes, get creative with painting your fish with different colors and patterns! You can also add some cute seashells by tracing and cutting them on the paper plate! For a fun look, make the fish in opposite-facing directions look like they are swimming on the wall!
6. Paper Plate Minion for Kids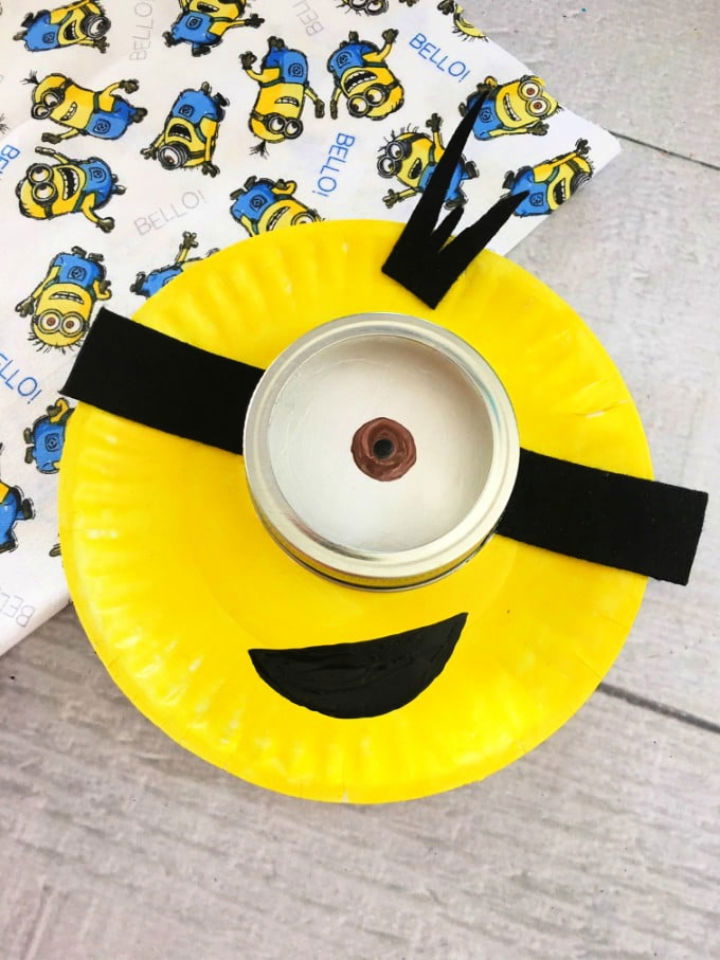 Ever since the Despicable Me series and the Minions series itself, minions have been every kid's and even adult's favorite! They are the cutest yellow ridiculous creatures, sure to spread smiles everywhere. Spruce up your 3D minion on a paper plate by, of course, painting the plate all yellow keep the eye space white. Use a mason jar lid to cover the eye and get the 3D effect; glue two pieces of black felt on the sides. Finish off by painting that cute smile at the bottom!
7. Watermelon Piñatas Using Paper Plate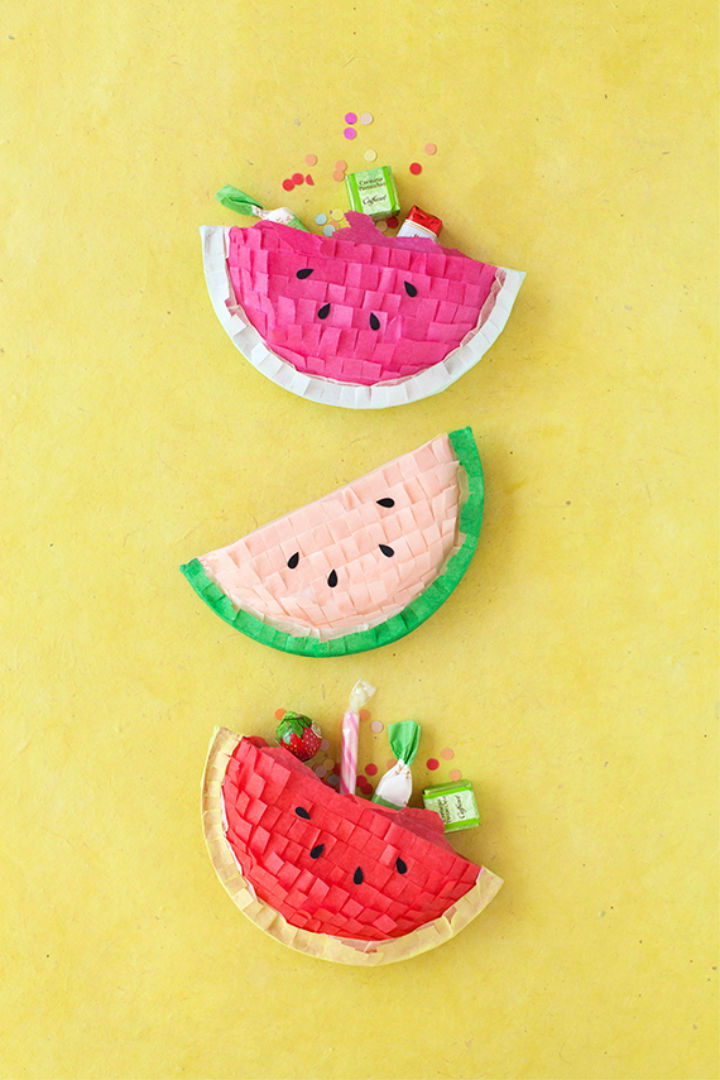 Piñatas are your quickest way to revamp your décor! Take your décor game to the whole new summer flavor by using some paper plates cut into half watermelon pieces. Stuff the plate using some tissue paper fringes in different colors. Now, this is a little delicate process; different tissue paper stripes will be cut in 1" and 2". Make sure that the fringes have their faces down, so it gives the flawless piñata effect! Finally, add some seed shapes using the black construction paper and stuff in some candies or toys as you like! If you want to hang these on the wall, make sure to add a thread in between the piñatas before you start gluing!
8. Crab Out of Paper Plate
Paper crabs are always a big yes! They make quite a pretty kid's party or room décor. Plus, they are oh so easy to spruce up that you can actually help your little ones experience the fun of the craft with them. So, they are pretty simple to whip up! Get your hands on some paper plates, paint them orange or red. With the help of sticky tape, stick the eyes cut out of white cardstock paper and black cardstock paper for the eyeballs. Tape orange pipe cleaners at the side and tadah, the crab's done!
9. Colorful Paper Plate Turkey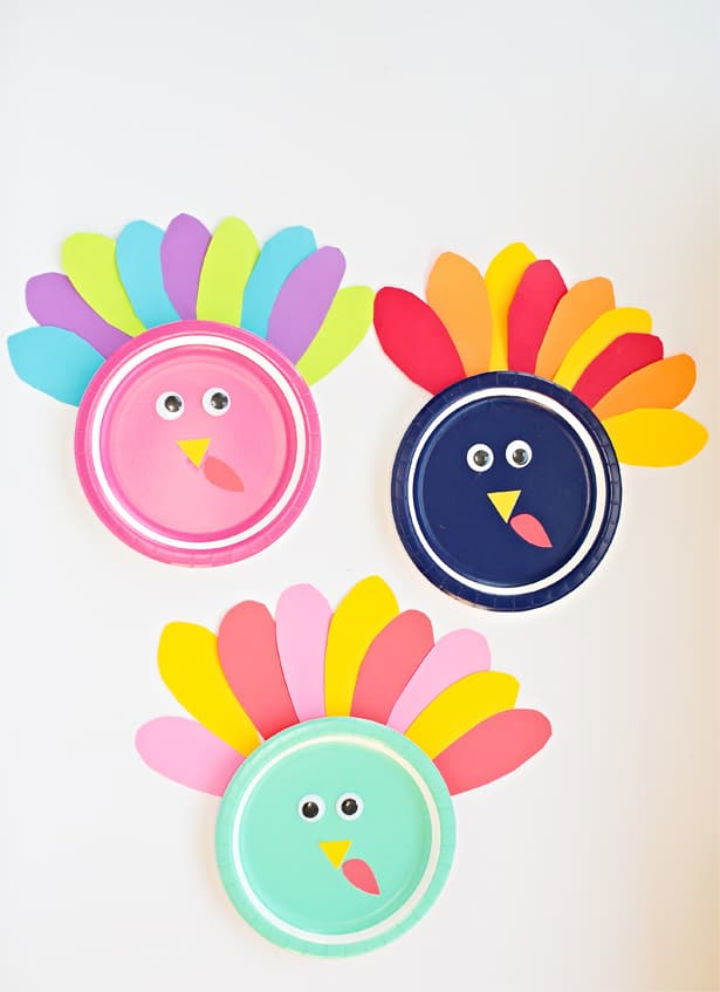 Get the Thanksgiving spirit indulged in your kids with a funky and crafty twist! Spruce up some paper plate turkeys, and while doing so, you can tell them all about Turkeys and Thanksgiving. Sounds like a plan, right?! To get started, you just need some colorful cardstock paper, colored paper plates, googly eyes, pencil, scissors and something to stick. Draw the feathers on the colored cardstock papers and cut them with the help of scissors. Stick them on the paper plates using glue or tape. Glue the googly eyes and cut a colorful beak for the bottom, and it's ready to go!
10. DIY Paper Plate Minion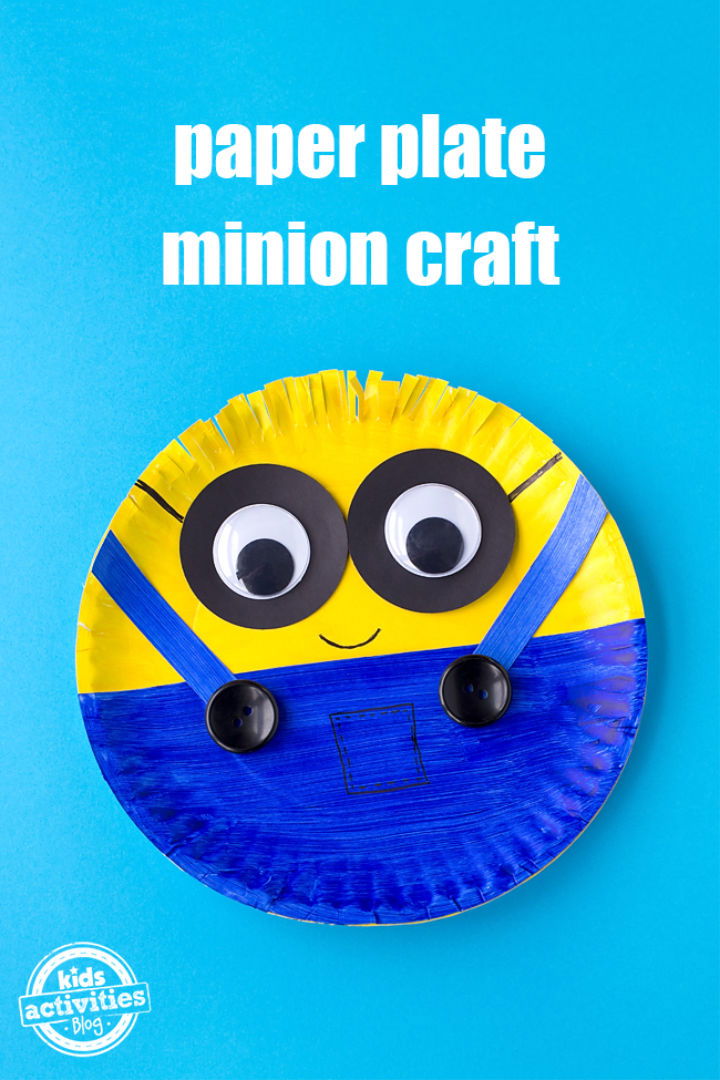 Here's another smiling paper plate minion version! The best part about this uber-cute version is that it comes fully dressed, that's right! So, this is how you can whip this one up. Start by coloring 2 paper plates, color one all yellow and the other in blue and then cut it half. Stick them together for making those cute blue pants! Use two black buttons to make the pants look whole, and draw the pocket using a black marker. Glue them tiny googly eyes on the paper plate! Use scissors to cut the edges of the paper plate for making his cute tiny hair!
In conclusion, paper plates are a versatile material that you can use for various forms of art for both adults and children. Can get DIY ideas for your paper plates and then bring them to life.